How many times have you gone to Sephora for a new shade of lipstick and left with nail polish, a face mask, dry shampoo, and a highlighter? I know it can't be just me. Sure, I have been using some of the same products since middle school, but I've discovered some of my favorite beauty products by meandering through Sephora and seeing what catches my eye. But, before buying something new, I always check out the reviews from diehard beauty-lovers on Sephora to find out how the product has worked for other people.
It makes me feel validated knowing that Sephora users are as loyal as I am to my beloved Laura Mercier Secret Camouflage—and they aren't shy about sharing candid feedback. Not all products get rave reviews, but these 15 beauty products all have more than 1,000 glowing reviews on Sephora—and some have up to a whopping 14k. That's a lot of praise from some of the most discerning shoppers.
1. A creamy face wash that's great for all skin types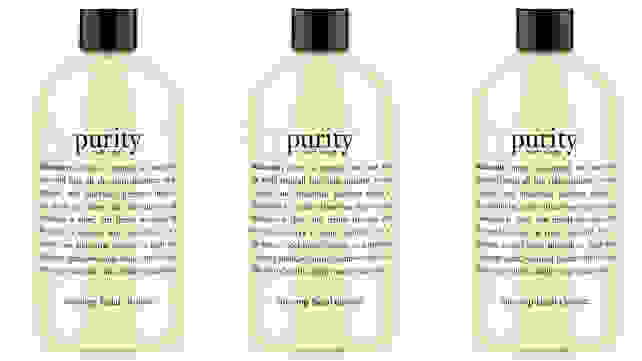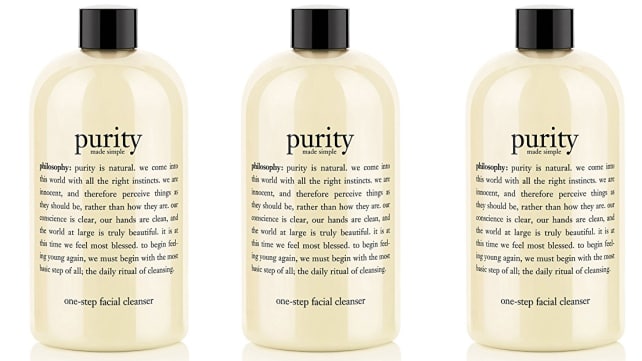 Wash off dirt, oil, and makeup with this fragrance-free face wash that works for all skin types. Reviewers say that it's helped with acne, dry skin, sensitive skin, and that it even takes off waterproof mascara. Talk about versatility. "THIS PRODUCT is the best creation in the world," writes one reviewer.
Number of reviews: 11k
Average Rating: 4.5 stars
Buy Philosophy Purity Made Simple Cleanser for $24 on Sephora
2. A do-it-all mascara with serious lengthening power
This mascara leaves you with long, silky lashes that won't smudge, clump, or flake during the day. "Hands down, my favorite mascara," writes one reviewer. "Once or twice I've strayed and regretted it. This mascara does it all—lengthens, volumizes, curls, everything! Really no reason to buy anything else." Our beauty editor says it's a must-have.
Number of reviews: 14.3k
Average rating: 4.2 stars
Buy Benefit Cosmetics They're Real! Mascara for $24 on Sephora
3. An all-purpose hydrating cream for dry, dehydrated skin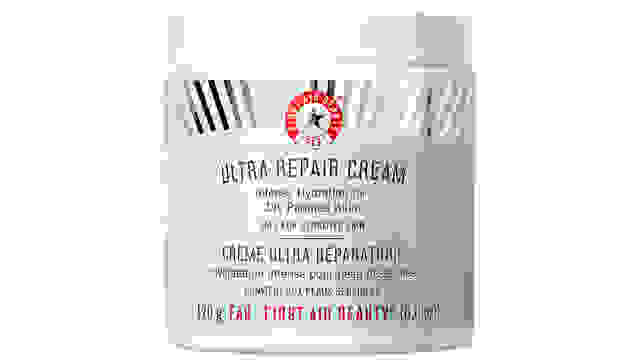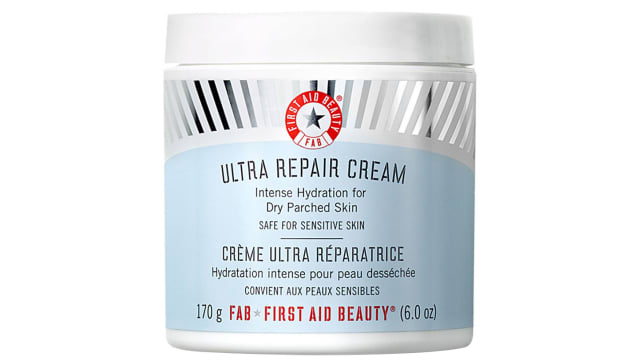 Get instant relief from dry skin with this cream that hydrates dry, flakes and even eczema. "This all-purpose hydrating cream is absolutely phenomenal. I use it everywhere—on my face when my job outside proves to be too much, on my hands when they're feeling too dry, on cracked heels, dry cuticles, even on my eczema. This cream is very thick so a little bit goes an incredibly long way, and the moisture lasts for hours after application. It helps with redness, itching, irritation, and gets rid of scaliness or cracked, dry skin almost immediately," wrote one reviewer.
Number of reviews: 5.9k
Average rating: 4.6 stars
Buy First Aid Beauty Ultra Repair Cream Intense Hydration for $30 on Sephora
4. A universally-flattering blush that blends like a dream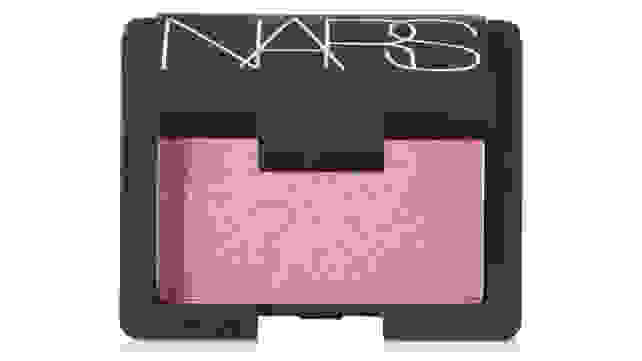 This NARS blush isn't just famous for its racy color names like 'orgasm,' 'sex appeal,' and 'seduction'—it's also known for working on multiple skin tones and blending in to a natural, glowy finish. "This is the perfect, perfect, PERFECT blush. It applies smoothly and evenly. It adds a brightness and glow of color without being too overwhelming," writes one reviewer. 'Orgasm' is the cult-favorite, here.
Number of reviews: 16.9k
Average rating: 4.7 stars
Buy NARS Blush for $39 on Sephora
5. A lightweight foundation that actually improves your skin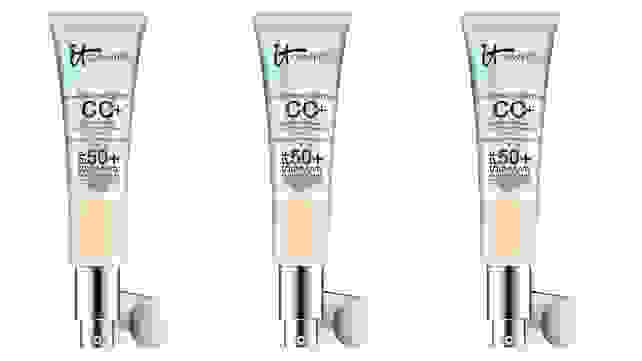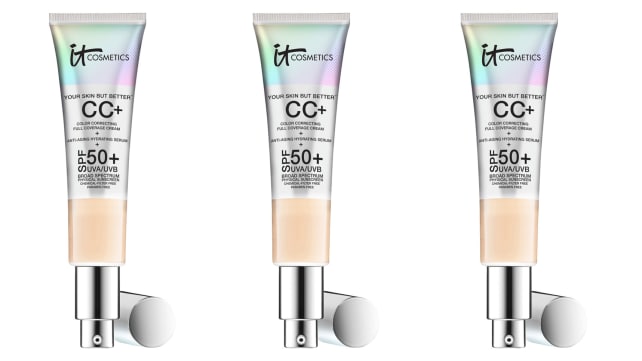 Get natural-looking coverage with this color-correcting cream that contains SPF 50+. The CC cream is infused with hydrolyzed collagen, peptides, niacin, and hyaluronic acid to improve hydration, texture, and brightness. "I've been using this foundation for two years and it's the best thing that's ever happened to me. This evens out my skin and looks very natural," writes one reviewer.
Number of reviews: 2.3k
Average rating: 4.1 stars
Buy IT Cosmetics Your Skin But Better CC+ Cream with SPF 50+ for $38 on Sephora
6. An eyeliner that lasts through rain, tears, and more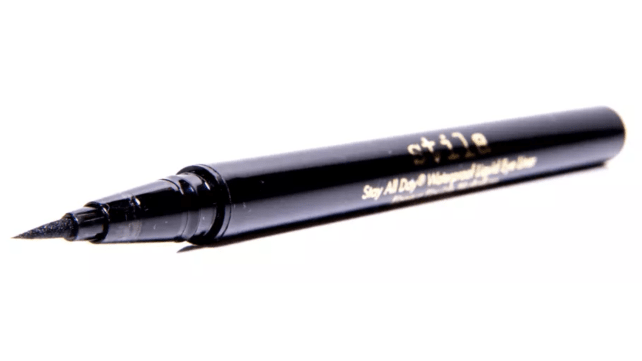 It takes work to master the perfect winged eyeliner look. This waterproof liquid eyeliner glides on and comes in a number of shades that will make your eyes pop. "I have tried so many eyeliners and never have any luck with application—until now," writes one reviewer. "It is easy to apply and stays all day without smudging. I also love that you can apply a thin line or a thicker line for a more dramatic look." When we tested the best liquid eyeliner, our beauty editor swore she would trust this liner on tropical vacations and during allergy season.
Number of reviews: 9.7k
Average rating: 4.4 stars
Buy Stila Stay All Day Waterproof Liquid Eyeliner for $22 on Sephora
7. A gentle gel cleanser that brightens as it cleans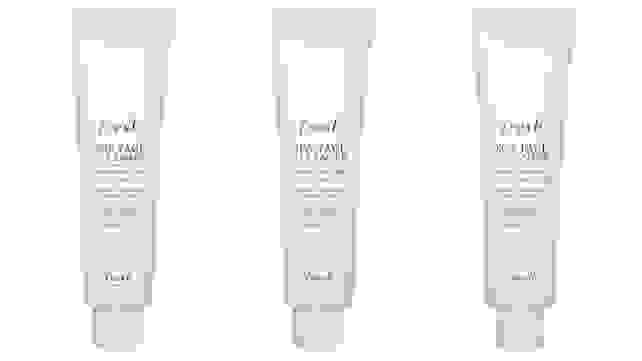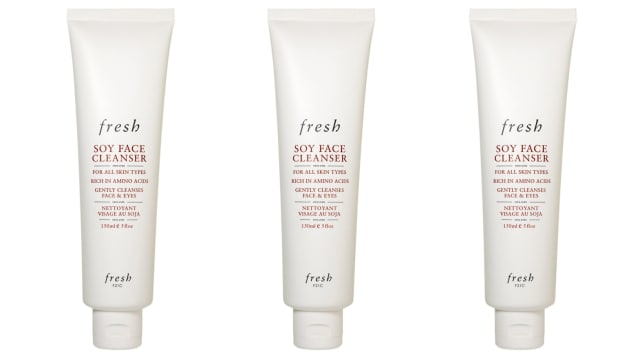 This cleanser washes off dirt and makeup without drying your skin, and it works for all skin types. It's made with Amino acid-rich soy protein that gives you a radiant, bright, healthy-looking skin. "I first got this cleanser as a sample and fell in LOVE with the way it smells,," writes one reviewer. "It's soooo refreshing, takes off all my makeup including eye makeup, and won't irritate my eyes. Go buy it."
Number of reviews: 6k
Average rating: 4.4 stars
Buy FRESH Soy Face Cleanser for $38 on Sephora
8. A smudge-proof liquid lipstick in every color of the rainbow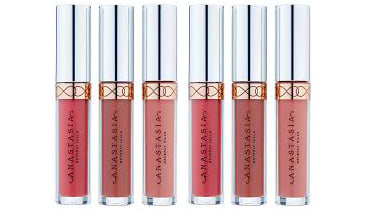 Leave your lipstick on your lips, not your water glass with this matte lipstick that stays put and comes in a variety of shades for any look or skin tone. It also aced all of our tests when we tested the best liquid lipstick on the market. "The formula is so good. I ate and everything and it did not come off at all. I love it," writes one reviewer.
Number of reviews: 3.4k
Average rating: 3.9 stars
Buy Anastasia Beverly Hills Liquid Lipstick for $20 on Sephora
9. A multi-tasking hair product that conditions, protects, and smooths
Multi-tasking at work might not always be a good idea, but a multi-tasking beauty product saves time and energy every time. This one works as a detangler, heat protectant, conditioner, and tames frizz. "Just a little of this goes a long way. I spray on my ends and just a bit on the top roots and air dry. I love my bouncy, soft, tangle free curly hair," writes one reviewer.
Number of reviews: 1.2k
Average rating: 4.6 stars
Buy Bumble and Bumble Hairdresser's Invisible Oil for $28 on Sephora
10. A classic, delicious perfume that lasts all day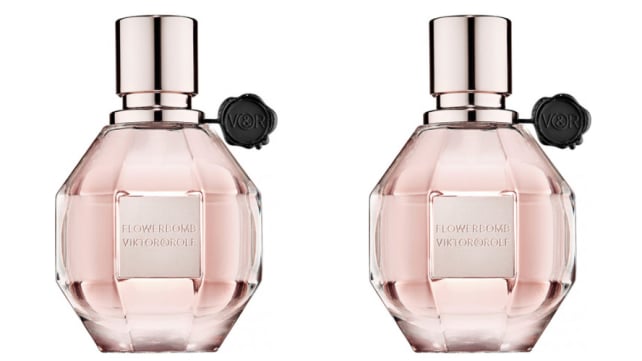 When you spritz this floral perfume with notes of jasmine, orange blossom, patchouli on, it will last throughout the day. "Classy and comfortable, chic and satisfying—Flowerbomb stays with you all day, as cozy as a cup of tea, and as seductive as a siren. Understated grace that envelops you lightly like a cashmere sweater, encircling your heat and radiating warmth. Never heavy. Always right," writes one poetic reviewer.
Number of reviews: 4k
Average rating: 4.6 stars
Buy Viktor&Rolf Flowerbomb for $165 on Sephora
11. A hydrating mask to wear while getting your beauty rest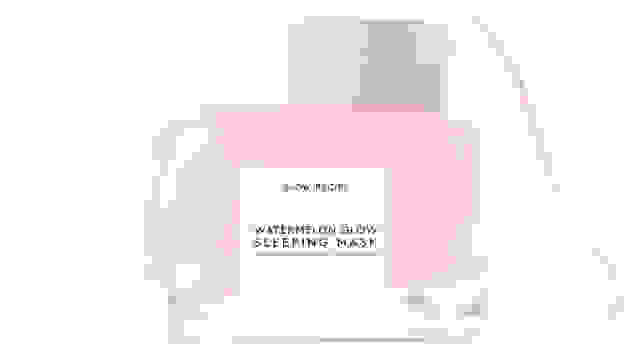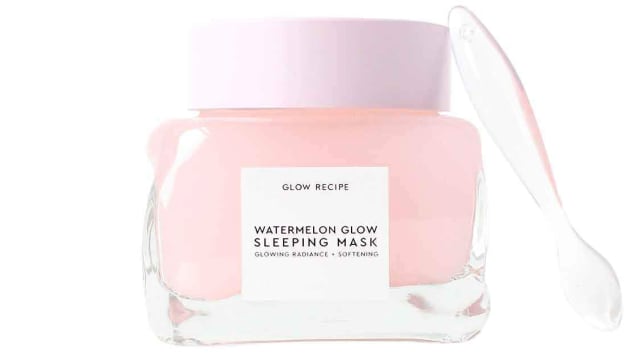 Glow's Watermelon Sleeping Mask is a fan-favorite. The breathable sleeping mask hydrates, and smoothes skin overnight and it is transfer-proof so it will stay on your skin, not on your sheets. "I absolutely LOVE this product! It doesn't break me out, or clog my pores. I have very dry skin so I was looking for something to lock in some moisture and it definitely does that I wake up with glowing, soft skin! And the smell is amazing, even my boyfriend likes it! I will be repurchasing over and over again," writes one reviewer.
Number of reviews: 1.1k
Average rating: 4.1 stars
Buy Glow's Watermelon Sleeping Mask for $45 on Sephora
12. A primer that smooths skin and sets your makeup all day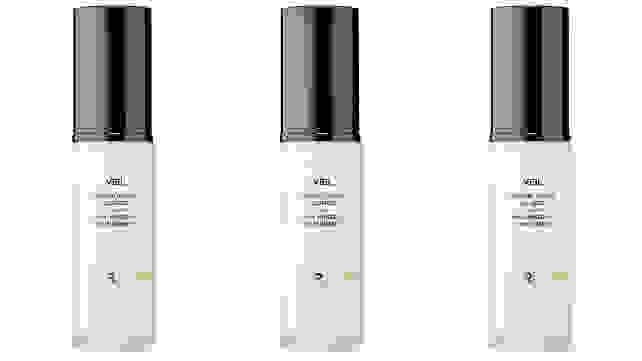 This oil-free primer has a silky texture provides a smooth starting ground for makeup. It also reduces the appearance of redness, pores, and wrinkles. "This is the holy grail of all primers," writes one reviewer. "Smooths out my face, shrinks down pores, and brightens your complexion a bit. Even when I'm not wearing makeup, I just apply this over my moisturizer and I'm good to go. Seriously the best primer out there."
Number of reviews: 5.5k
Average rating: 4.3 stars
Buy Hourglass Veil Mineral Primer for $42 on Sephora
13. An essential eyeshadow palette perfect for any occasion
Mix and match these smokey, neutral eyeshadow shades that can transition from day to night. "MUST HAVE," writes one reviewer. "Bought this palette about two weeks ago in-store and have been using it mostly every day since! Such creamy, easily blended, and beautiful shadows. Quickly becoming one of my fave palettes!"
Number of reviews: 2.7k
Average rating: 4.7 stars
Buy Tarte Tartelette In Bloom Clay Eyeshadow Palette for $39 on Sephora
14. A non-greasy, effective makeup remover for a fresh face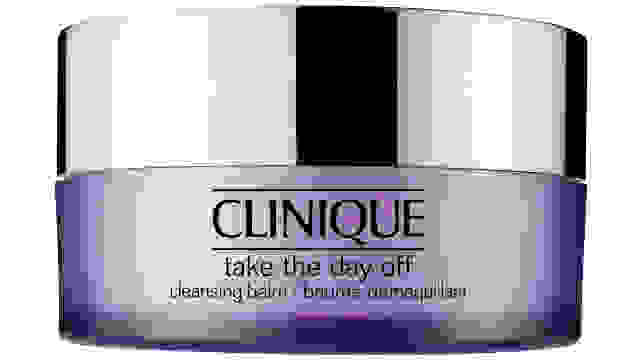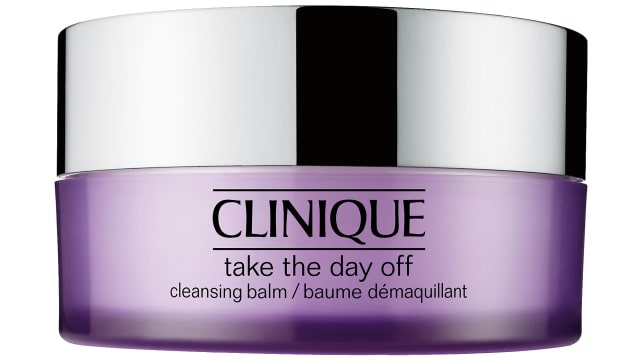 This cleansing balm gently dislodges even the most stubborn makeup (yes, even waterproof mascara and eyeliner) without drying out your skin. "This is my holy grail makeup remover! It removes my makeup and makes my skin soft without feeling oily, it gets it all off, from my contour, foundation to waterproof mascara, I have [gone] through two tubs and bought a third," writes one reviewer.
Number of reviews: 2.5k
Average rating: 4.6 stars
Buy Clinque Take The Day Off Cleansing Balm for $29.50 on Sephora
15. A luxurious highlighter for glow-getters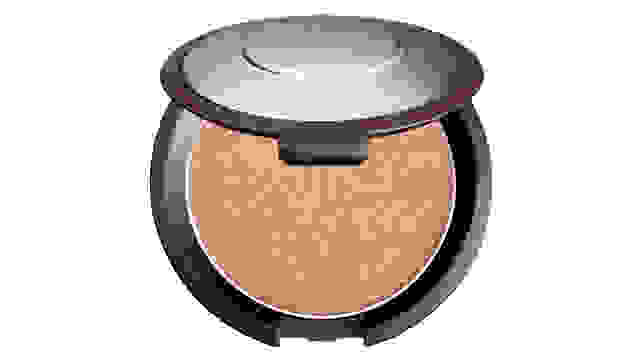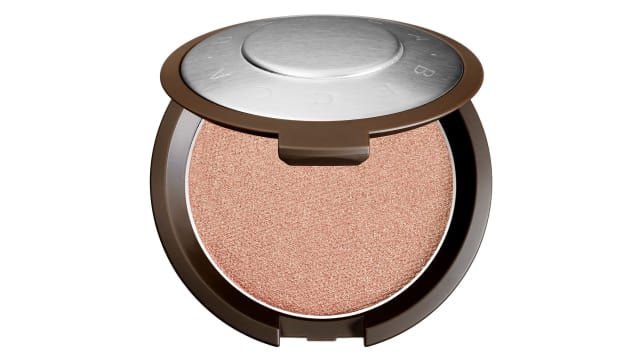 Get gorgeous, glowing skin with this luminescent highlighter from BECCA that works for any skin tone. "Lasts a long time, very great quality, and beautiful colors," writes one reviewer. "I'll never try another highlighter after this one. Worth every penny. 10/10 recommend." It comes in 12 gorgeous, blendable finishes, but we love the cult-favorite, pinky-gold Champagne Pop—you can even wear it on your lips.
Number of reviews: 4.5k
Average rating: 4.6 stars
Buy BECCA Shimmering Skin Perfector Pressed Highlighter for $38 on Sephora
Related Video: The best lipstick of 2018
Our editors review and recommend products to help you buy the stuff you need. If you make a purchase by clicking one of our links, we may earn a small share of the revenue. Our picks and opinions are independent from any business incentives.