I first heard about the Instant Pot when a friend posted about them on Facebook. There were emojis involved… and exclamation marks. She said this marvelous invention allowed her to cook delicious meals in a few minutes' time. I took note: My friend knows her kitchen gadgets, and if she was breaking out the hearts and smiley faces over the Instant Pot, it had to be pretty cool.
I did a little research and found rave reviews for the Instant Pot all over the internet. I was intrigued by the ones who said the Instant Pot was seven appliances in one, including a pressure cooker. I'd never owned a pressure cooker before and always wanted try one.
I was also impressed with all the Instant Pot recipes available on the internet. Apparently, I was the only one who'd never heard of this 7-in-1 multi-cooker, so I decided to take a chance and get one. That was two years ago: we use our Instant Pot at least a once a week now, which is plenty of time to get a pretty good idea on whether or not Instant Pots are actually worth it.
An Instant Pot saves space in your kitchen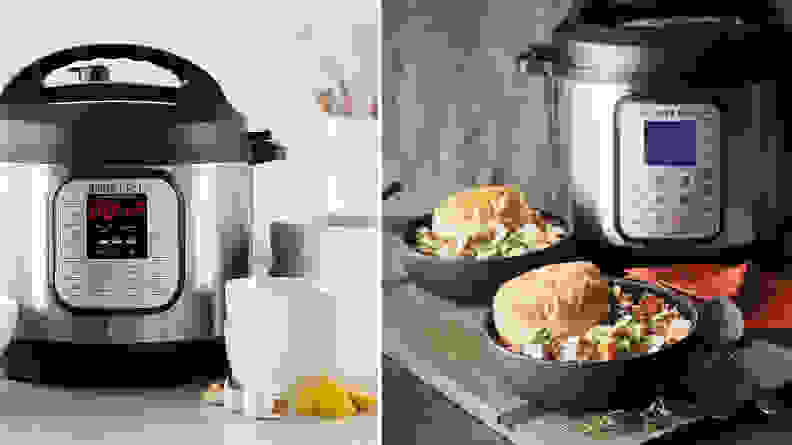 My boyfriend and I don't have the luxury of a large kitchen, which is a shame because we both like to cook. One of the first things I learned is that Instant Pots are great for small kitchens because they serve the purpose of several appliances: A pressure cooker, rice cooker, slow cooker, yogurt maker, saute pot, steamer, and warmer.
This freed up space in our cupboards and enabled us to get rid of our rice cooker and Crock Pot. Now, you can even get an Instant Pot with 10 functions in 1 with the addition of cake cooker, sterilizer, and egg cooker, so you can get rid of even more single-use appliances. They're also popular among tiny home owners for this reason.
It cuts down on dirty dishes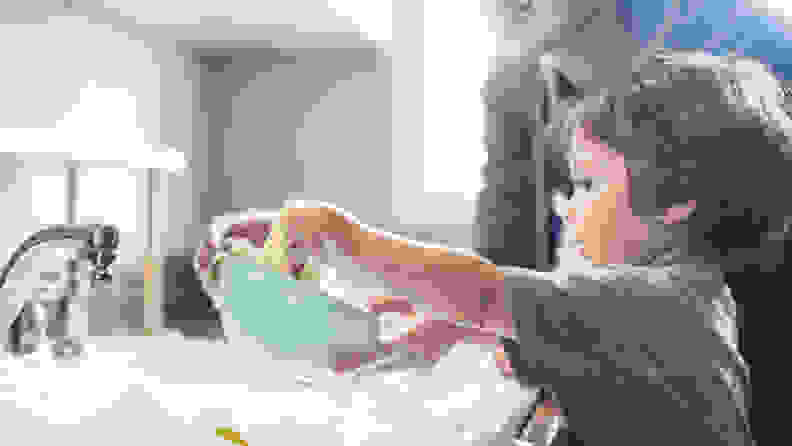 I'm lazy, which means I loathe creating extra work for myself. One of the things I love best about my Instant Pot is that I can use the saute function to braise my meat in the same pot I use to pressure cook or slow cook my food. When I made a roast in my old Crock Pot I had to dirty up a pan to brown it on the stovetop first. Now, I can braise it in the Instant Pot before I turn on the pressure cooker. That means less mess in the kitchen and less dishes to wash when I'm through cooking.
And best yet, I can throw the pot in the dishwasher after I use it. With my old slow cooker, the pot was built into the unit, which made cleaning more difficult.
An Instant Pot cooks a quick meal—but not as fast as you think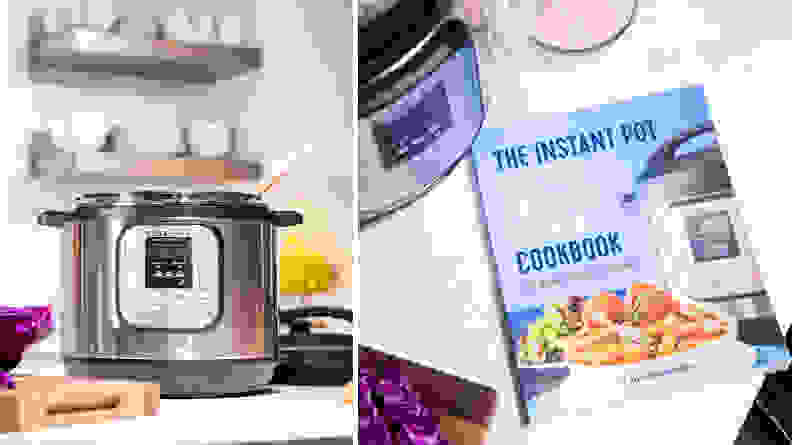 There's a lot of hype around how easy it is to make fast meals using your pressure cooker. There are even claims that it can cook spaghetti squash in 15 minutes—without even cutting into it first. With a slow cooker, you have to wake up early to meal prep first thing in the morning in order to make sure everything is ready by dinnertime.
With the Instant Pot, I don't have to plan that far ahead. I can cook a pot roast in about an hour after work. However, that "hour" is a little misleading in most recipes: what people don't usually tell you is that you have to wait for your Instant Pot to heat up and come to pressure before that cook time begins.
According to Instant Pot Recipes, it can take up to 25 minutes for your IP to get to pressure. Some recipes also require a natural pressure release once it's finished cooking, which can take up to 30 more minutes. But for fast-cooking vegetables like broccoli and corn. Instant Pot recommends the quick release, which takes under a minute.
But—consider if you actually need all those features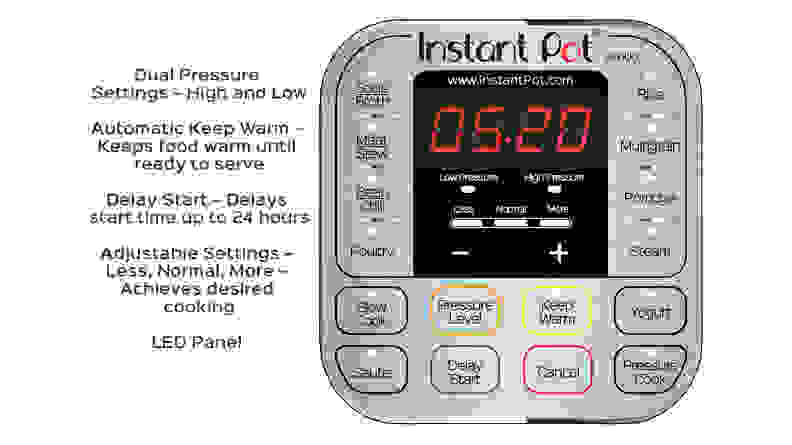 When I ordered my IP, I chose a top-of-the-line model that came equipped with Bluetooth capability. It was about twice the price of more basic models but I figured the most expensive model would be best. But it wasn't best, because I paid a premium for functions we don't use.
We haven't once used the Bluetooth function, which allows you to program your Instant Pot remotely via your phone. My boyfriend works in the tech industry, and even he thinks it's unnecessary. Instant Pot has since discontinued the feature, replacing it with WiFi capability on models like the Instant Pot Smart ($150), which allows you to to control and monitor the cooking progress remotely.
If I had to do it again I would order one of the more basic models, like the most-popular Instant Pot DUO60 ($100), which is less expensive yet has all of the great features we actually use, like pressure cooking, slow cooking, and rice cooking. Before purchasing an Instant Pot, make sure you realistically compare the features of the units to make sure you're not paying a premium for functions you don't need or want.
You can also save money by purchasing a smaller model. We have a six-quart, which is perfect for families or couples like us who entertain and throw dinner parties—but a single person or a quiet couple want to consider the three-quart model ($80), which is less expensive and takes up less space in your cupboard or countertop.
Is an Instant Pot worth it?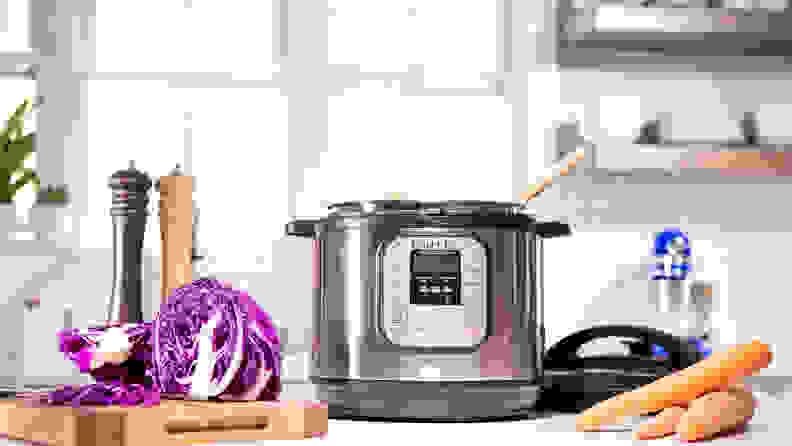 For me, our Instant Pot is worth every penny: it frees up space in our kitchen, minimizes our dirty dishes, and allows us to cook meals quickly and with less planning. However, for some people, it might not be.
If you prefer to do most of your cooking in the oven or barbecue and don't use a pressure cooker, slow cooker, rice cooker, steamer, or any of the other appliances Instant Pots replace, chances are, an Instant Pot will just languish on your shelf, and you might as well spend the money on a great Dutch oven or a new cookware set. But for myself—and 23,000 5-star reviewers on Amazon—the Instant Pot is most certainly worth it.