Home & Garden
14 things that will make you the grill master at your next barbecue
From tongs to propane tank gauges, we've got you covered.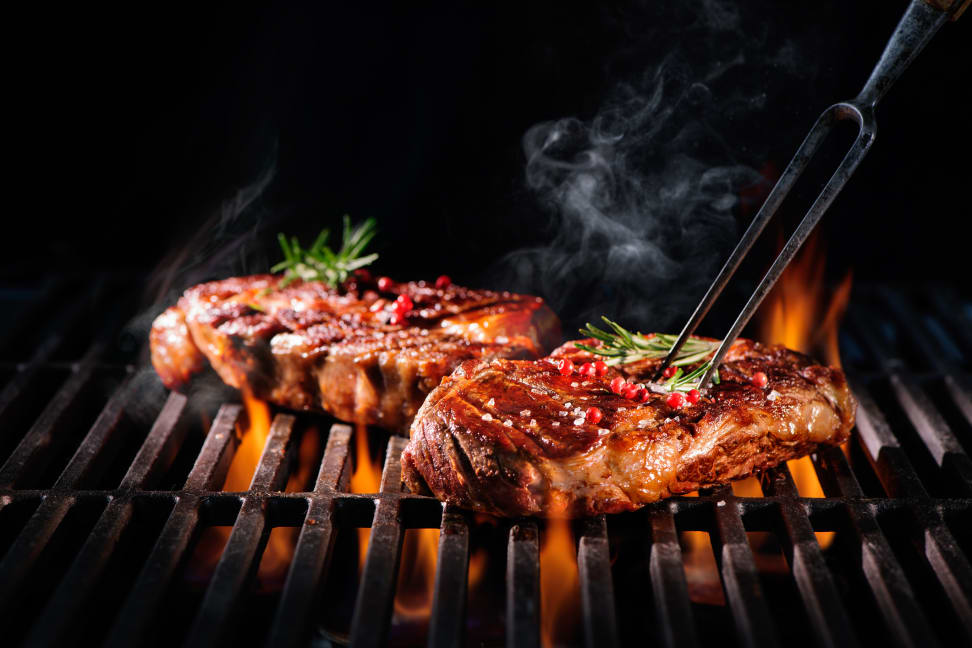 Credit:
Summer is right around the corner, and that means the whole country can finally start cooking outside again. Regardless of whether you're in the market for a shiny new grill or plan to break out your trusty rust bucket, you'll need the right tools to keep the flame going all summer long.
After testing the best gas and charcoal grills on the market, we scoured the market to find the hottest and best grilling essentials that'll help you become a grilling master.
1. Grab a grill brush and give your grates a good scrub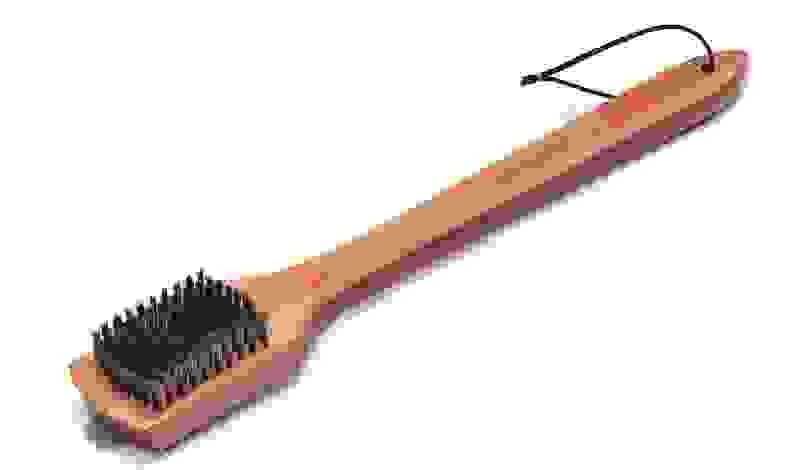 Before you get to grilling, you should always clean your grates with a good brush and scraper. Weber's Bamboo Grill Brush is the best of both worlds, featuring a bamboo handle with a small, indented scraper on the end that's perfect for running along grill grates. It's built with excellent quality, and user reviews back it up, repeatedly confirming that the brush won't lose bristles from wear and tear.
2. Get cookin' with a charcoal chimney
If you find your steaks tend to taste more like lighter fluid than beef, get this chimney right away. Unfamiliar with charcoal chimneys? These simple metal cylinders channel heat from kindling, getting your charcoal going quickly without nasty lighter fluid.
Since Weber invented the kettle charcoal grill, it's no surprise that they're also behind the best charcoal chimney starter. Customers love that it gets charcoal going in about 10 minutes with just one match, so you won't have to wait too long to start cooking.
3. A good quality spatula means a good quality flip
No matter what you're grilling, you're going to need a good spatula to move stuff around. Our pick is made of stainless steel and is an ample 19.8-inches long, letting you flip burgers from a safe distance.
Reviewers love that it's heat-resistant and easy to clean, and America's Test Kitchen loves the Weber for its angled handle, making it versatile enough for everything from burgers to swordfish steaks. It's no surprise that the Weber Original is a perennial best-seller.
4. Clamp down with tongs that won't let go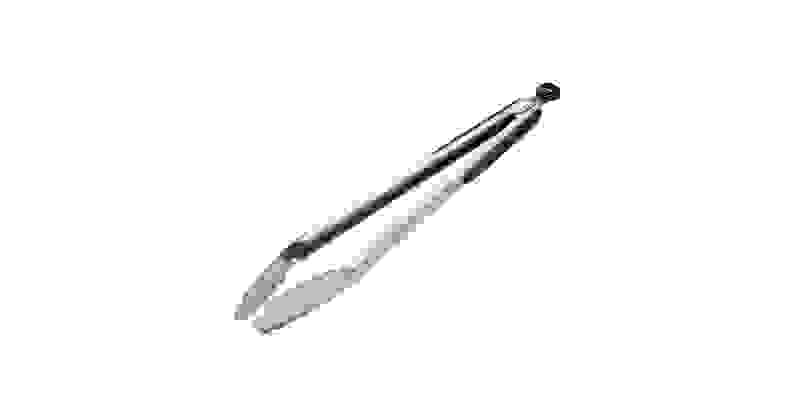 A good pair of tongs are indispensable for handling corn on the cob, ribs, and beer can chicken. We recommend the 16-inch OXO Good Grips Locking Tongs, which are long enough to keep your hands away from the grill while still making it easy to flip hot dogs and brats. These tongs are also an Amazon best-seller and come highly recommended by America's Test Kitchen, Serious Eats, and The Wirecutter.
5. Use a grill gauge to easily check your propane tank levels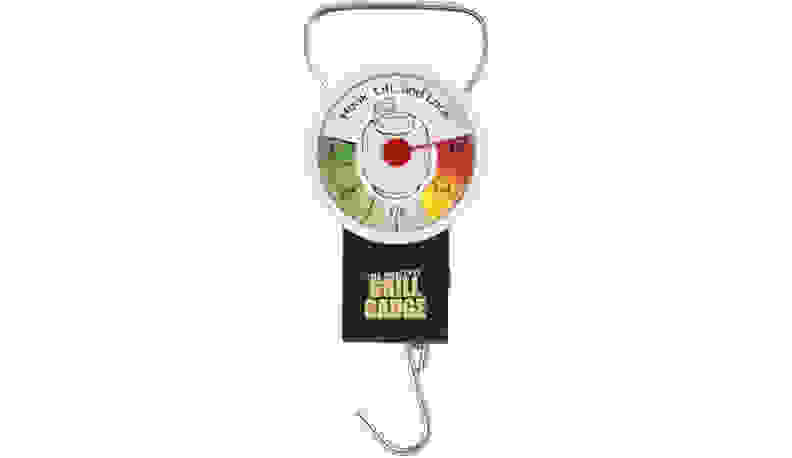 If you prefer gas to charcoal, then you're going to need an easy way to check your propane tank levels. One of the simplest and tools for the job is the Grill Gauge.
Just attach its hook to the tank handles and lift. The gauge will tell you how much propane is left, based on the weight of the tank. It's also a great way to make sure you get a full tank when you exchange one at companies like Blue Rhino.
6. Baste and glaze with a basting brush
If you want a good glaze on ribs or chicken, the key to tasty success is a good basting brush. You don't need a specialized basting brush for grilling, but this silicone model from Elizabeth Karmel is just too handy to pass up.
It features a long, angled arm that makes it easy to baste ribs and chicken while keeping your hands a safe distance from the grill. When you're done, simply remove the brush head for easy cleaning, or put the whole thing in the dishwasher.
7. Use a meat thermometer to guarantee perfectly cooked meat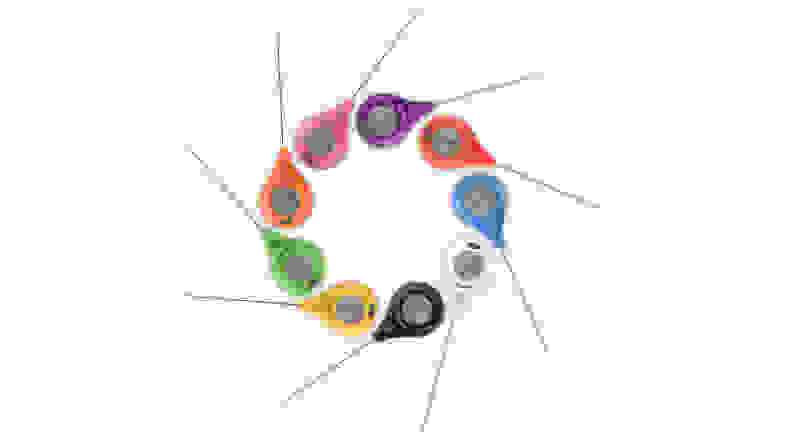 To tell if your food is done, you can poke it or cut it open, but you'll lose a lot of juice and flavor. That's why we recommend you invest in a good meat thermometer (see all our meat thermometer recommendations).
Our favorite is the Thermoworks Thermopop, which features a backlit display and can deliver precise temperature readings in under six seconds. Two of our staffers own and love the Thermopop for its simple one-button control and quick, accurate readings. The Thermopop also has celebrity backing from Serious Eats' esteemed J. Kenji Lopez-Alt, who says it works just as well as its more expensive sibling, the Thermapen.
8. Protect your mitts with heat-resistant gloves
Don't want to pay for your BBQ with a pound of flesh? The best way to stay safe is to invest a good pair of grilling gloves. These Steven Raichlen gloves can resist temperatures as high as 475°F, and they're 18 inches long which means you can reach across the grill without charring your forearms. After all, you're trying to cook food, not yourself.
9. Quality charcoal steps up your flavor game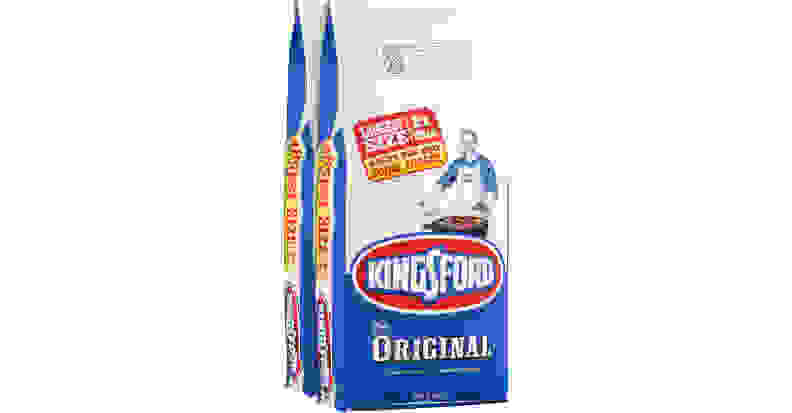 Okay, charcoal isn't exactly a grilling accessory, but you can't cook without it unless you own a gas grill. There are dozens of varieties to choose from, but we recommend Kingsford Original Charcoal.
Unlike its popular cheat-mode cousin, Kingsford Match Light, this charcoal isn't soaked in lighter fluid, so your food won't taste like gasoline. It also burns evenly, which makes it easier to cook your food without burning or undercooking.
10. Simplify clean up with a well-fitting cover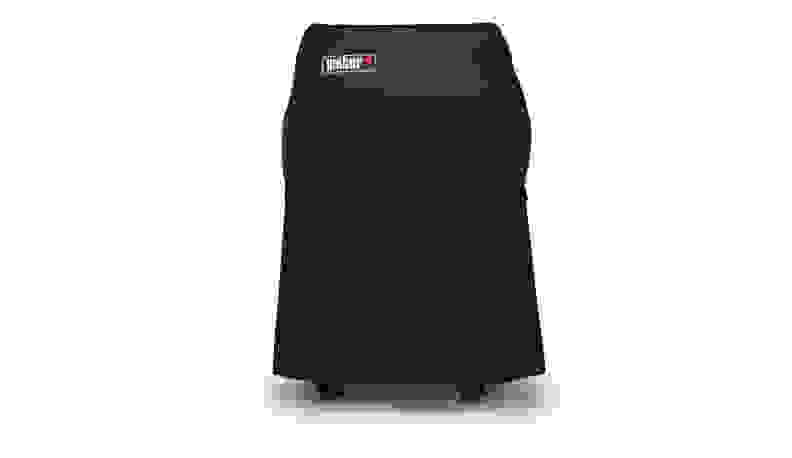 Tired of wrestling your weirdly shaped cover onto your grill? We recommend that everyone buy a cover made for their specific grill model. Yes, the prices are inflated compared to generic brands, but it's the only way you know you are getting a perfectly-sized cover. Anyone who's owned a bargain cover knows what a huge pain they can be.
11. Tiki torches add flair and deter mosquitos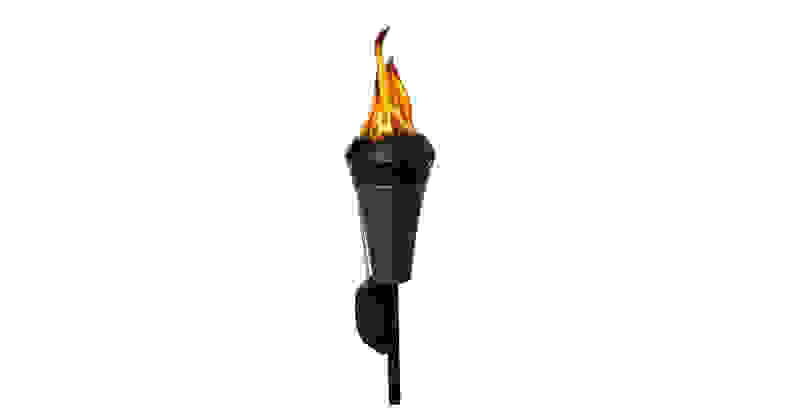 Just because the sun goes down doesn't mean the barbecue should end. Tiki torches add ambience to your yard while the smoke naturally wards off mosquitos, so by all means, liberally decorate with them. This model burns for a good 4-5 hours when filled to the top with fuel, and produces a big flame that throws a ton of light.
12. Keep your kebabs in place with flat metal skewers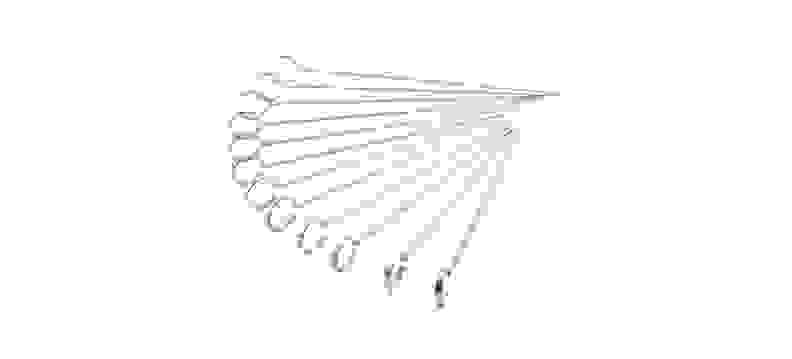 If you're planning on kababs, metal skewers are much better than bamboo. Metal is more durable and won't singe over direct heat. Also, the flattened design of this model means that your meats and veggies don't just spin around when you flip your kebabs, and the chunks are less likely to fall off. Just be careful when you pull them off the grill: The metal will be hot!
13. Grill at any hour with a well-placed grill light
Sometimes you just want a burger at 10 p.m. Turn off the porch light and stop attracting bugs: This high powered little LED light provides three levels of lighting and an adjustable swivel head that lets you easily illuminate every corner of your grill. Reviewers love that it's adjustable, so it will attach to almost any handle and easy to install with no tools required.
14. Easily grill fish with a grilling basket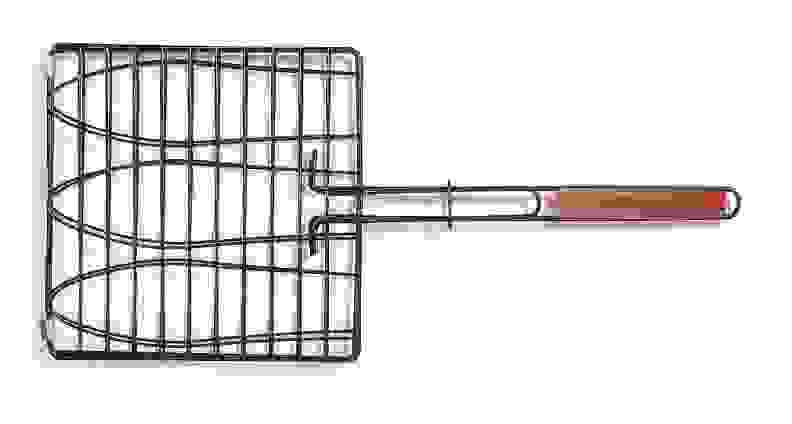 One of the trickiest parts of grilling is flipping fish. Too many times has a beautiful filet been lost between too-wide grates. The Charcoal Companion Triple Fish Basket with Rosewood Handle is the answer. It holds up to three fish and is made of heavy, non-stick coated metal. The two sides latch together to hold the fish securely, so you'll never lose your fish to the charcoal again. Just be sure to coat your fish in a little olive oil to prevent sticking!
Related Video