Home & Garden
This new device will custom-make a shampoo designed just for your hair
Personalized salvation for your gross split ends or dry scalp!
Shampoo isn't one-size-fits-all. At least it shouldn't be. Everyone's hair is different, and even though there are a galaxy's worth of brands, claims, formulas—most of us don't exactly know for ourselves what kind of hair we actually have.
In 2018, the hair experts at Schwarzkopf Professional are fixing that with the release of SalonLab, an ecosystem that looks inside your hair to diagnose and then treat its specific composition with a custom-made shampoo.
The process starts with a wave of the Analyzer, a handheld device that measures hair quality, moisture level, and color on various points from root to tips. Based on the results, it blends a specialized shampoo from more than 128 combinations—including a scent of your choosing.
As I sat down in a chair at the Schwarzkopf pop-up salon, I was nervous to learn the true condition of my mane. I have pretty tough hair: It's thick and curly, so I rarely wash it and use a fair amount of heat to keep it tame. I abuse it with the hair tools I test for work. I probably haven't gotten a haircut in six months, and by my rust-colored ends, it's pretty obvious that I've used box dye in the distant (but still visible) past. The shame!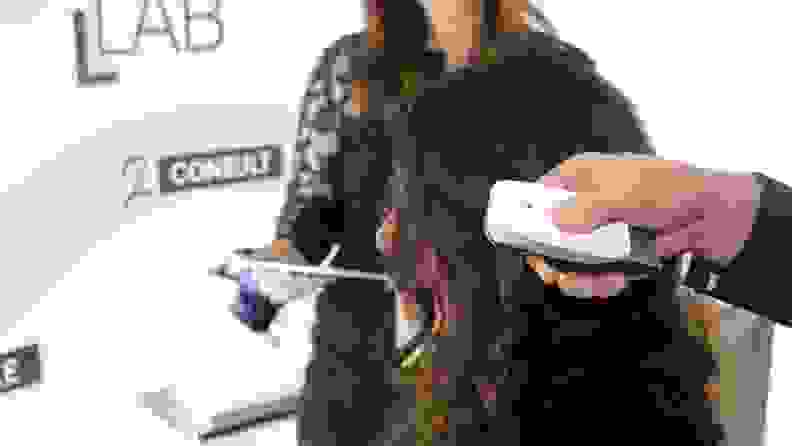 Schwarzkopf's Kim Vo assured me my results couldn't be worse than his platinum 'do, which he swore landed in the 30s. Using the app, I indicated that I want shiny, strong, healthy hair (uh, who wouldn't?). He scanned my hair at root, midshaft, and ends. The near-infrared and visible light sensors quickly measured my hair quality, dryness, and true hair color. My results came back in the mid-80s.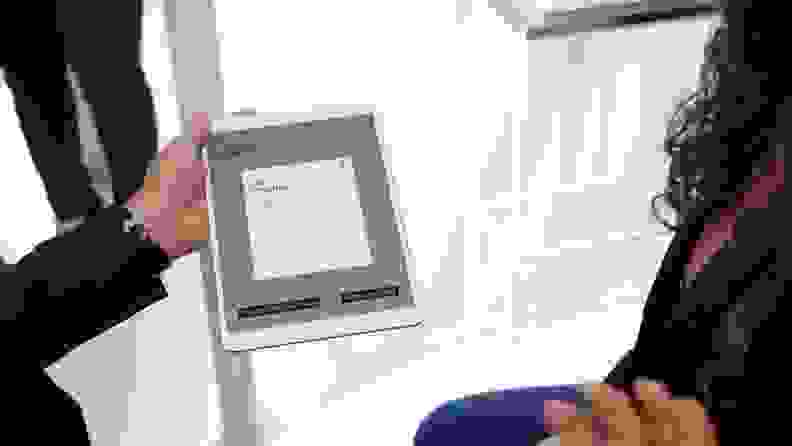 I was shocked, which is proof of just how little we all actually know about our hair. In my case, my hair's condition is much better than I assumed, though it is pretty dry, which Vo said can be easily treated by my custom-made shampoo.
Pairing my requests with my hair's current condition, the SalonLab's Customizer pumped out a custom blend to treat my dehydrated mane, in the clean, dewy scent I liked best. The bottle has a unique barcode so that I can reorder my "Jessica" shampoo when I'm out.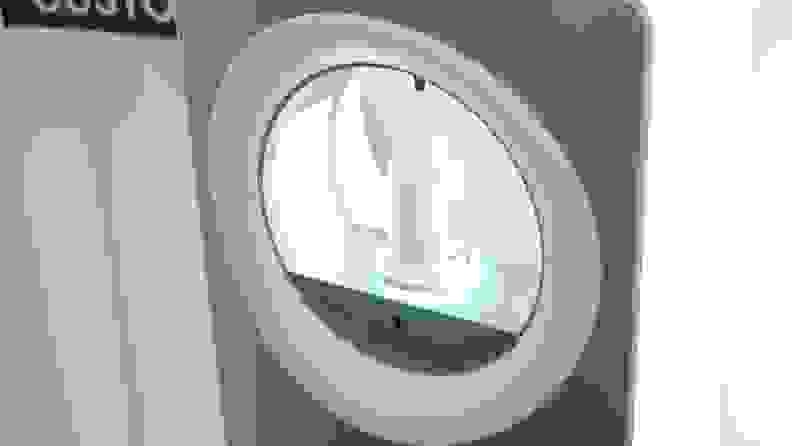 If you want to get your paws on that custom-made shampoo and see SalonLab in action, the system will be available in select salons starting in 2018. It's not available for at-home consumer just yet, but you will be able to scan the barcode of your individualized shampoo to order more.
Related Video