Nissan took the wraps off its futuristic Gripz concept at the 2015 Frankfurt Motor Show today, and it's a crossover in more ways than one.
Part rally car, part off-roader, part sport coupe, part hybrid, and part action camera, the Gripz was Nissan's opportunity to draw attention to the company's past and future.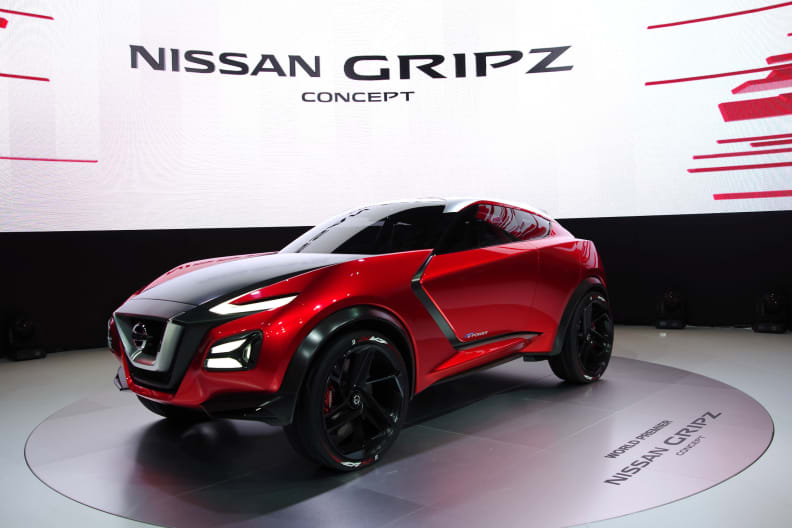 The Gripz draws its inspiration from the 240Z Safari rally car, which Nissan Europe boss Paul Willcox called "perhaps Nissan's first crossover." But it's also meant to show off the technology and design that will be behind the next generation of Nissans, including lightweight construction and a series hybrid powertrain.
According to Shiro Nakamura, Nissan's SVP for Design and Chief Creative Officer, the Gripz shows how a crossover can evolve to become a performance car. Drivers can select from an EV mode for everyday driving, a 4x4 mode for off-road fun or travel in the snow, or a Drift mode—which uses the Gripz's electric motors to give the same feel as a rear-wheel drive sportscar.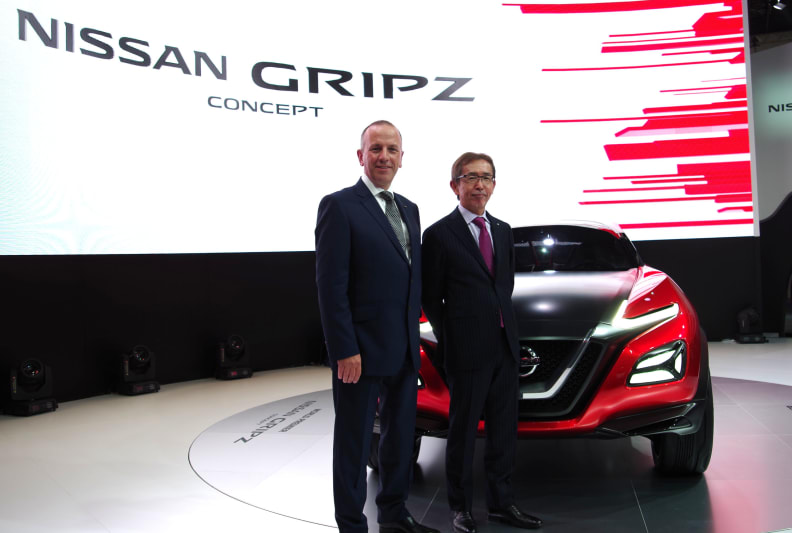 The design is one we wouldn't be surprised to see inspiring the next Z—or the next Juke. A matte black hood leads to what Nakamura called the V-Motion front end, which will be Nissan's design signature going forward. The interior is supposedly inspired by a racing bicycle, and makes heavy use of carbon fiber.
And if you do take it off-road or on the track, cameras built into the headlamps will record your every move and stream your shenanigans to the internet, live. More responsible owners may prefer to use the system as a security camera.
Put it all together, and the result is what Willcox called "the most crossed-over of crossovers." It also might just be the future of Nissan, and of automotive photography.