Unlike standard multimedia projectors built for bigger venues, portable projectors—also known as pocket projectors or sometimes "pico" projectors—tend to be small, lightweight, and engineered for flexibility. They can be particularly useful for traveling professionals who might need a portable projector for on-the-go presentations.
Alternatively, competitive gamers might see them as a way to set-up more screens at a tournament without lugging around an armful of heavy hardware. Basically, if you're planning to hit the road with a projector, this is the type of projector to consider.
We tested several of the best-reviewed and most popular portable projectors with the business traveler in mind, dutifully sizing up their strengths, weaknesses, and idiosyncrasies. In the end, the Anker Nebula Mars II (available at Amazon) outshone the competition, thanks to its stellar picture quality, its robust battery life, and its easy-to-use Android smart platform.
It's important to remember that portable projectors are known for their simplicity and convenience—if you're looking for an ultra-bright, better-performing display, you should either shop for a multimedia projector or take a look at the best TVs under $500.
Here are the best portable projectors we tested ranked, in order:
Anker Nebula Mars II
Optoma ML750ST
Asus ZenBeam E1
ViewSonic M1
Vivitek Qumi Q3 Plus
AAXA P2-A
Updated February 04, 2019
Advertisement - Continue Reading Below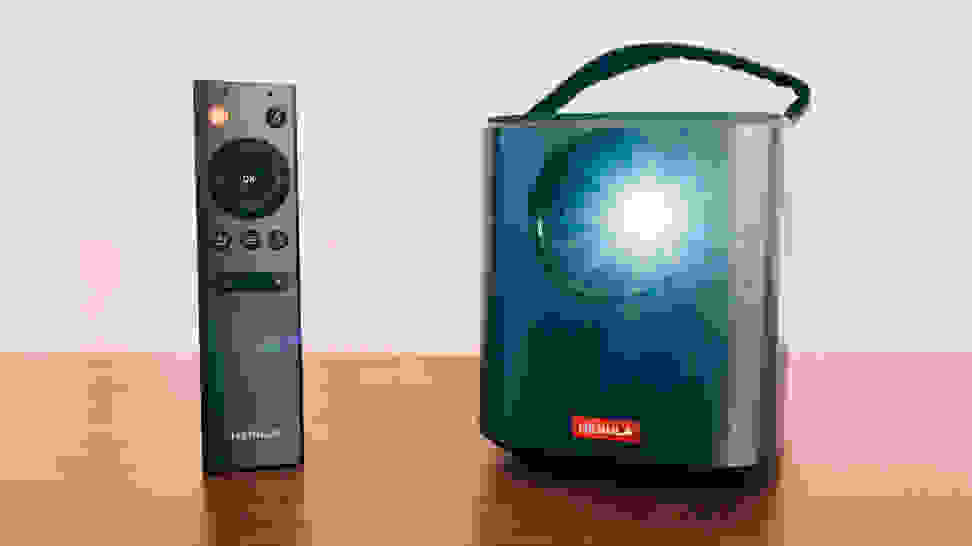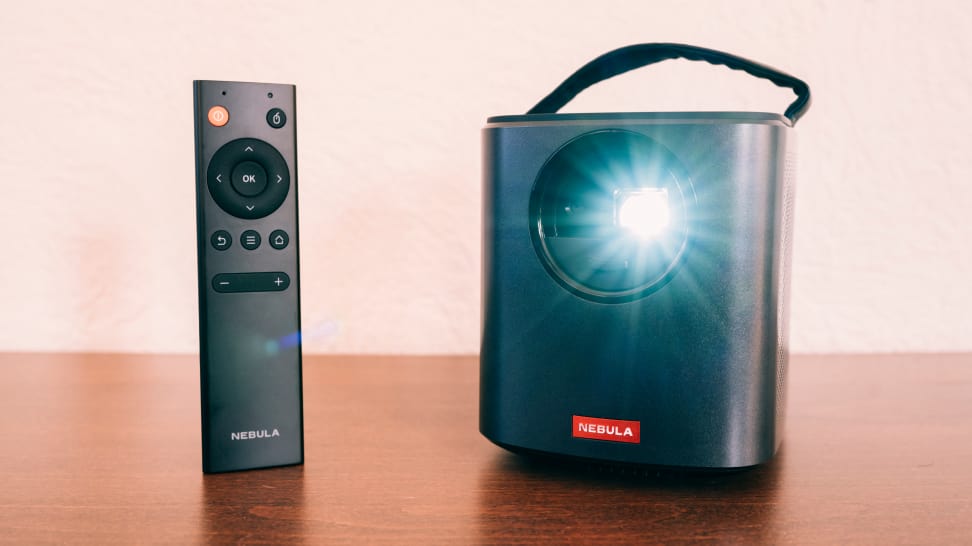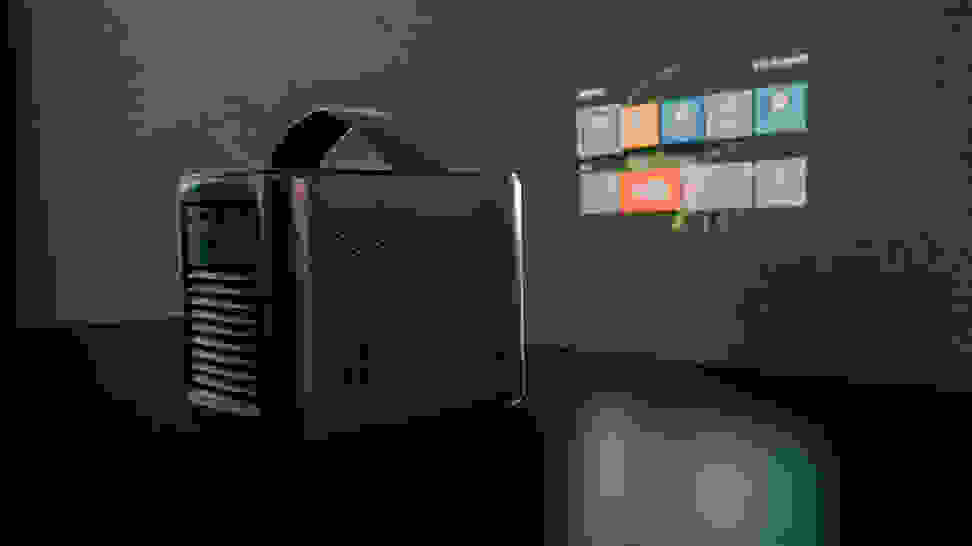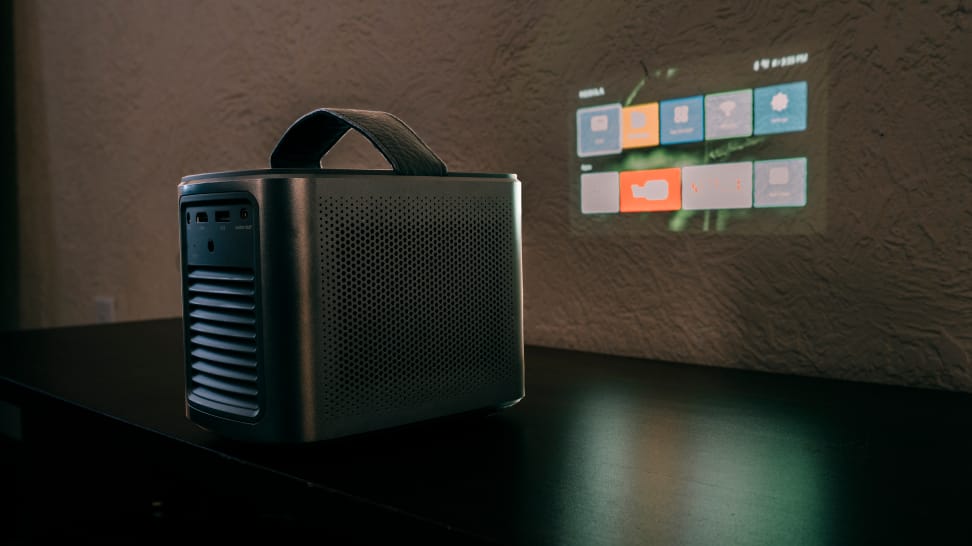 How We Tested
We approached the testing process like any potential shopper might, but we did so with an emphasis on business use and travel. Our reasoning was simple: Most people who shop for portable projectors need them for work, and these scenarios usually involve traveling, whether it's down the hall to a conference room or across the country to an important meeting.
First, we took into consideration each device's features, including software, various connectivity options, etc. Next, each projector was unboxed, set up, and taken for a spin. For a projection surface, we used a portable white wall that our head scientist built for product testing. Since these projectors are typically used on spare walls in casual settings, we found it to be appropriate.
During testing, we paid close attention to throw distance, color, contrast, motion performance, and peak brightness (particularly as it compares to the manufacturer's reported brightness). We also factored in the native resolution of the picture—most of the projectors we tested feature a standard WXGA resolution (1280 x 800).
Because these projectors aren't built for performance as much as they're built for convenience, our criteria was less rigid than it is for, say, televisions. Along with convenience, the portability of each projector was considered. For example, is the projector easy to set up and stow away? Does the projector come with any sort of carrying case? Essentially, we asked ourselves what it might be like to travel with these gadgets, be it across town or across the country.
Finally, as we do with all of the products we test, we took into consideration each projector's price tag overall value.
Who Am I?
My name is Michael Desjardin, and I'm a senior staff writer at Reviewed who's been specializing in electronics for five years. Having spent a good amount of that time testing and reviewing TVs, I'm well positioned to evaluate portable projectors, both in terms of their overall picture quality as well as their design.
How to Choose a Portable Projector
First thing's first: make sure that an ultra-portable projector is the right fit for you. These projectors are designed primarily for small, personal spaces, and it's important to understand the limitations of each. Pay close attention to the projector's reported throw distance (the amount of distance between the device and a full-resolution image) and consider the size and layout of the rooms you see yourself using a projector.
Next, consider the type of content you'll be watching and the hardware you'll need to get the job done. Some projectors are equipped with nothing but USB and microSD ports, whereas others offer HDMI and VGA inputs, too. Additionally, are there any specific features that you absolutely need, like a headphone jack or WiFi streaming?
Finally, and perhaps most importantly, ask yourself how much money you're willing to spend. Most portable projectors settle into the $200-$400 range, though higher-end models can climb upwards of $600.
---
Other Portable Projectors We Tested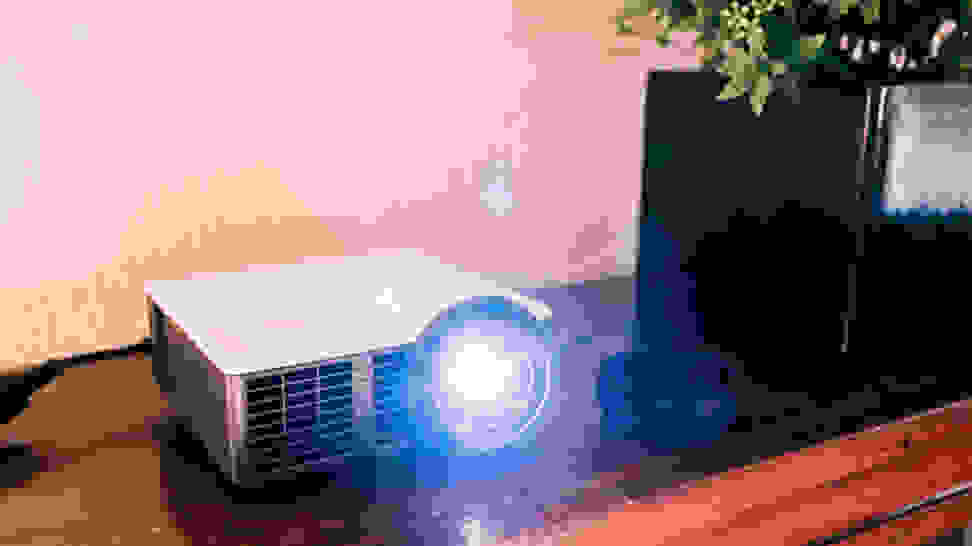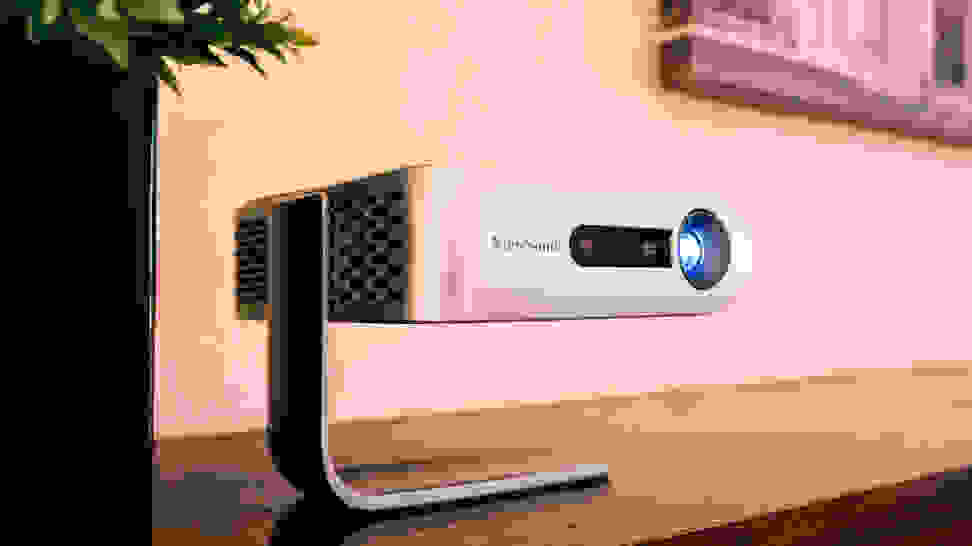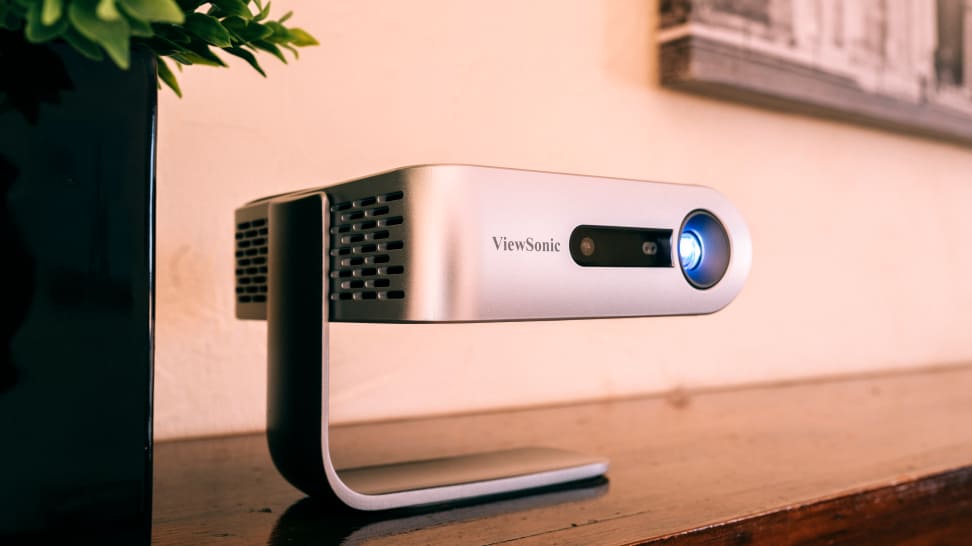 More Articles You Might Enjoy:
Advertisement - Continue Reading Below