It's almost Black Friday. You know the drill: Get up early, stand in line for hours, and hope for big savings! Before you spend your Thanksgiving weekend chasing a bum deal, check to see if the Black Friday doorbuster you've got your eye on is a winner or loser.
There are tons of TVs on sale this holiday season, too many to write about. The deals below are the best ones out there for TVs that we've reviewed. Consider this page a work in progress as we comb through more circulars en route to Black Friday!
Last updated: Nov. 16, 2:45 PM
The Panasonic U50 plasma series is a stripped-down version of the VT50 flagship, our runner-up for TV of the year. You're left with the best parts: top-notch color, contrast, and motion scores. While it's not the cheapest plasma on the market, it offers perhaps the best bang for the buck.
• Panasonic U50 50-inch, $599 at Amazon

• Panasonic U50 50-inch, $699 at Sears
Typical prices are hovering around $850 as of mid-November, so $599 for this 50-incher is a phenomenal deal. No need to get up early for the Sears sale if you can nab one on Amazon from the comfort of your own home. This is one to get up early for.
---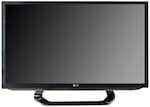 Amazon is offering a discounts on all sizes of an award-winning series:
• LG LM6200, All Sizes, Amazon
The picture is great, the refresh rate is sensible, and if you want to experience the world of headache-free (and cheap-glasses) passive 3D and smart TV features, the LM6200 models are all great deals.
---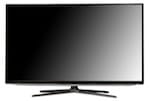 The Samsung ES6100 offers many of the same stand-out features as higher-end Samsung models. The slim set offers excellent picture quality across the board, including great color accuracy and dark black levels, and it comes equipped with Samsung's fantastic smart platform.
• Samsung ES6100 46-inch, $797 at Sears
The street price is around $900 usually, so $797 on Black Friday is a decent deal, though maybe not enough to get up early and wait in line.
---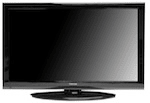 This Toshiba LCD (not an LED!) serves up steak without the sizzle. But when you're getting solid color and deep black levels on a 40-inch screen for $179, it's almost too good to be true.
• Toshiba E220U 40-inch, $179 at Best Buy

• Toshiba E220U 40-inch, $379 at K-Mart
This is absolutely worth waking up for if you can nab it at Best Buy. The K-Mart deal? Not so much, as the everyday street price at Amazon is actually lower.
---
We've seen this TV in a big handful of Black Friday ads already. It's a solid mid-range Samsung LED with a great picture. The price stays low because it doesn't have many bells and whistles, which is absolutely fine for most viewers.
• Samsung EH6000 65-inch, $1,497 at Best Buy

• Samsung EH6000 65-inch, $1,499 at Costco.

• Samsung EH6000 60-inch, $1,199 at Sears

• Samsung EH6000 40-inch, $549 at Sears
The 65-inch deals are both $900 off the list price, and about $400 off the street value. Either way, you're saving a chunk of money. The 60-incher at Sears is another good deal. We'd probably recommend a different 40-inch TV, since the savings aren't all that great here.
A 3D-enabled version of the same TV is on sale at Best Buy:
And Best Buy is offering deals on the 3D-ready version of the EH6000, known as the EH6030:
• Samsung EH6030 46-inch, $647 at Best Buy,
• Samsung EH6030 40-inch, $497 at Best Buy
That last one is an even better deal than the 40-inch 2D version at Sears.
---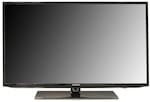 This is another mid-range Samsung LED, another step down from the EH6000 in terms of picture quality. These are the EH5000 deals we found:
• Samsung EH5000 39-inch, $398 at WalMart

• Samsung EH5000 60-inch, $998 at WalMart

• Samsung EH5000 50-inch, $699 at Target
All of those are solid deals.
The EH5300 adds the Samsung Smart TV platform and a 120Hz refresh rate to the same base as the EH5000—it's a first-rate connected platform, and our favorite out there currently. The deal below is a healthy $160 off the street value. And this is for a TV that's great for the price anyway.
• Samsung EH5300 46-inch, $598 at WalMart (price will drop)
---
Sharp loves making enormous TVs, and people pay attention because of it. Sears has Black Friday sales for some of their biggest sets.
• Sharp LE640U, 52, 60, and 70-inch, $799-$1,999 at Sears
These are some massive TVs. Performance and features are OK, and most of you really don't need a 70-inch TV in your living room. But if you do, here's the sale for you.
---
Check back for more deals up until the big day!