Laptops
2013 Best of Year Laptop Awards
We spent 2013 testing a host of laptops, and it's time to name our winners.
Credit:
A slew of laptops came tumbling through our labs this year, and in order to help you find the right computing companion, we put them each to the test.
From sheer power, to battery, to speed, to resolution, we looked these machines up and down in search of the best. There were losers, and there were winners, and now it's finally time to announce our Best of Year winners.
Best Laptop of the Year
Asus Zenbook UX51VZ-XB71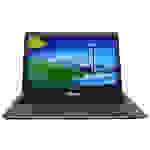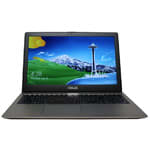 Asus' top-of-the-line Zenbook UX51VZ-XB71 has a very big price tag, but if you crave performance, it's worth the price of admission.
This sleek offering is packed with awesome: a scorching Intel 2.2GHz quad-core processor, 8GB of RAM, 512GB of solid-state storage, and a dedicated graphics card. This beast's screen has an eye-popping resolution of 2880 x 1620, and an included subwoofer attachment from Bang & Olufsen contributes great sound. To top it all off, the Zenbook's slim, metallic body means it's a real looker, too. (MSRP $2,299)

Read the Full Review of the Asus Zenbook UX51VZ-XB71 here

Best Laptop over $1,500
Asus Zenbook UX51VZ-XB71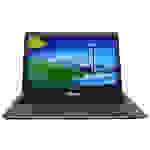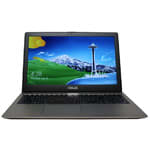 Is it any surprise that Asus' power-hitting Zenbook takes this Best Over $1,500 category by storm, too? Thanks to the UX51VZ-XB71's wealth of high-end components, not to mention its striking form factor, this Asus is an excellent choice. If you want the best in performance and style, look no further—just make sure you save up first. (MSRP $2,299)

Read the Full Review of the Asus Zenbook UX51VZ-XB71 here
Best Laptop under $1,500
Samsung ATIV Book 9 Plus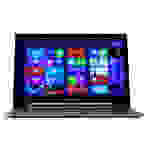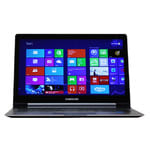 Samsung's high-end ultrabook, the ATIV Book 9 Plus, is more than just laptop eye-candy: It's a bonafide winner.
Whether discussing this 13.3-inch laptop's massive resolution of 3200 x 1800, its fantastic build, or its apt performance in our rigorous tests, there's no denying the Book 9 Plus' greatness. For under $1,500, you can't find a better portable PC. (MSRP $1,399)

Read the Full Review of the Samsung ATIV Book 9 Plus here
Best Laptop Under $1,250
Apple Macbook Air 13" (Mid 2013)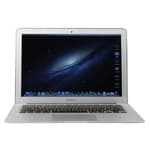 Apple's days of ludicrously high prices seem to be over. For the relatively low price of $1,099, the company's latest MacBook Air is steal. Whether for casual or professional use, the originator of the ultra-slim form factor is an incredible machine.
And let's not forget Apple's integration of the Intel Haswell processor, which resulted in the best battery life we saw all year: a staggering 13 hours. Gonna be at the coffee shop all day? Consider this one. (MSRP $1,099)
Read the Full Review of the Apple Macbook Air 13" here

Best Hybrid - Sony VAIO Duo 13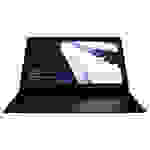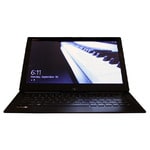 Every player (except Apple) experimented with hybrid laptops this year. Not sure what we're talking about? A hybrid—or convertible—provides the functionality of both a laptop and a tablet. Sony's VAIO Duo 13 did it the best, even if it is a bit pricey. The Duo features a unique sliding mechanism that transforms it from thick tablet to fancy laptop. It also comes with an incredible stylus—this pen is highly accurate and comfortable to hold. If you're ready to take the plunge into a Windows 8 hybrid laptop, Sony's Duo is a good place to start. (MSRP $1,799)

Read the Full Review of the Sony VAIO Duo 13 here