Modern laptops have a hard life. We treat them like disposable commodities, throwing them in our bags like discarded gum wrappers, using them as coasters, and shoving them into the hands of toddlers looking for a Netflix fix. It's inevitable that with all the punishment they endure, at some point they'll reach the point of no return.
But as badly as us regular folks treat our personal computing devices, it's nothing compared to the punishment dished out to laptops used by the military, police, and field researchers. While we expect our MacBook Air to shrug off the occasional Starbucks spill, ruggedized laptops are designed to withstand pouring rain, six-foot drops, intense vibration, and extreme temperatures.
These are the toughest personal computers on the planet. Most have been tested to comply with the MIL-STD-810 standard—the Department of Defense's environmental testing procedure.
While some of these laptops are durable enough for the office, we made sure to include the other kind too. You know, the kind you use when jumping out of an exploding airplane into an active combat zone.
1. HP ProBook x360 11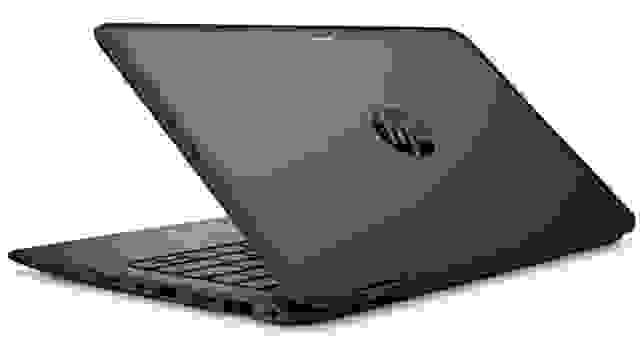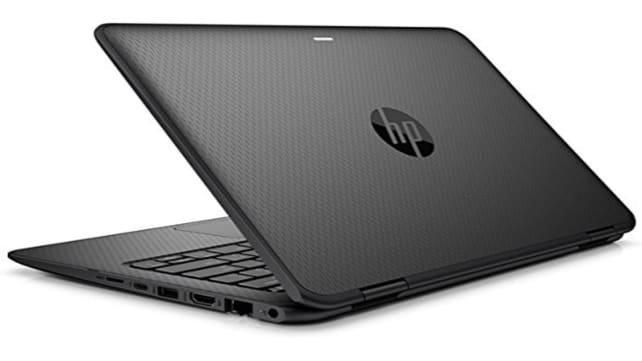 This may not be the prettiest laptop, but it sure is sturdy. In fact, HP even claims it can stand up to military standards of toughness. Primarily designed for classroom environments, it's durable enough to withstand short drops and the daily abuses of life.
It's also spill resistant, which is great for bonafide klutzes like us. In addition to the rugged build, it has loads of ports as well, eliminating the need for dongles. If you don't mind the utalitarian design and need something for the office, this HP is a good choice.
2. Asus Chromebook C202SA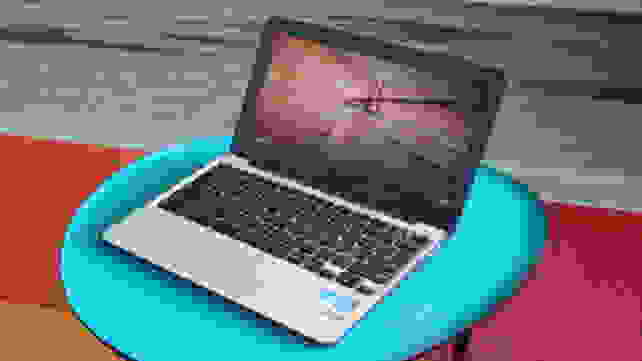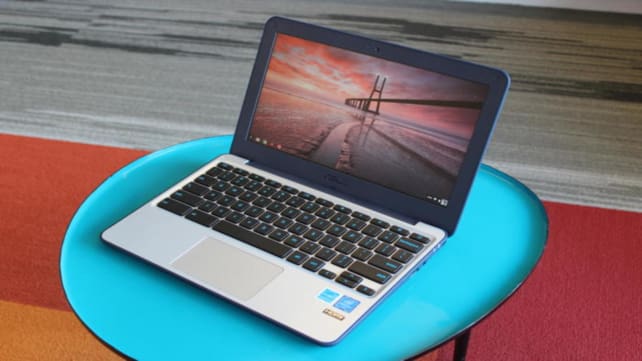 Surrounded by a rubber ring, this Asus definitely looks like it can take a few hits. The tech giant claims it can withstand drops from 3.9 feet (when lying flat) and 2.23 ounces of liquid. You should get good battery life out of it, too.
The only drawback is that it's not a top performer, but that's not surprising because Chromebooks are generally low-power machines. If you're fine with Google OS, then this is a solid choice for basic tasks like checking e-mail and chatting on Slack.
3. Panasonic Toughbook CF-33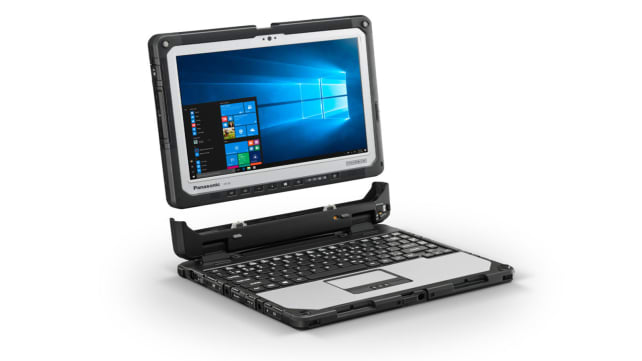 Ah, the Toughbook. These laptops are designed for police officers, firefighters, and EMT workers (aka badasses). According to Panasonic, they can withstand rain, vibrations, high temperature, dust, and much more. They can handle explosives as well, which is probably why they cost over three grand.
The CF-33 includes dual batteries as well, meaning longer battery life. So, if you're constantly on-the-go (and saving lives), this is awesome. The one trade-off is that there are no USB Type-C ports, which is surprising for such an advanced machine. Not a deal-breaker, per se, but still pretty annoying.
4. Panasonic Toughbook 31
The Panasonic Toughbook 31 comes with a certain pedigree. It's the latest in the 17-year-strong Toughbook series, and Panasonic claims that the 31 is the most rugged laptop available today. Plus, it's way more affordable than the CF-33 model. This is undoubtedly pure marketing-speak, but after demonstrations like the one below, it's difficult to argue:
5. Dell Latitude 14 Rugged Extreme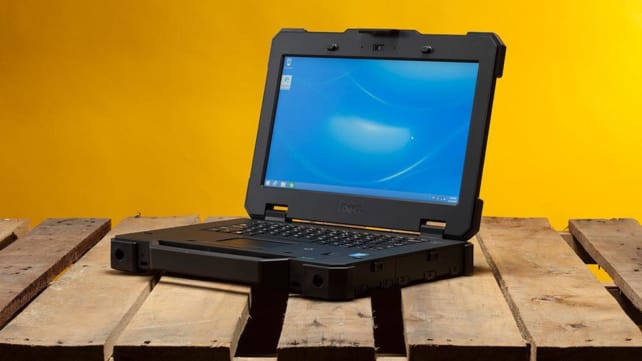 There's a certain trade-off inherent to rugged laptops. In order to prevent overheating and maintain long battery life, manufacturers tend to avoid high-performance components.
But in the case of the Latitude 14 Rugged Extreme, Dell has managed to squeeze some pretty powerful hardware—for a rugged laptop—into this durable magnesium-alloy-and-polymer chassis. This laptop comes with a 6th generation Intel Core processor and 8GB of RAM as standard, with various upgrade options available.
6. Getac X500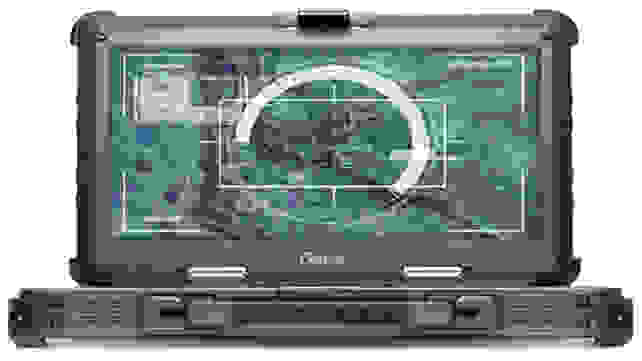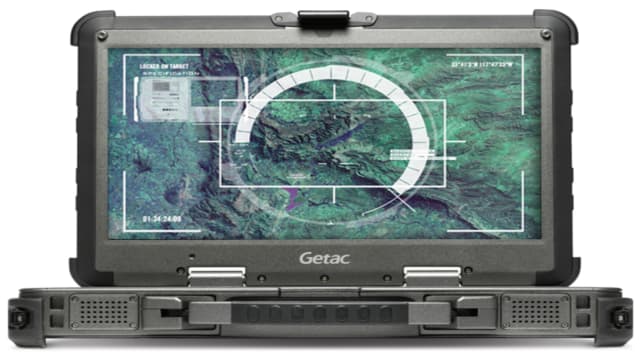 Unlike Dell, Getac deals exlusively in rugged laptops and tablets. The company describes its flagship X500 as "the most powerful rugged notebook ever made." Considering the competition, that's less impressive than it sounds.
The laptop features the—good for its time—Intel i7-4610M as standard. Along with the usual military-grade shock-, dust-, and splash-proof ruggedness, the X500 boasts the ability add full-size PCI cards, provided you spring for the expansion unit required.
7. Getac V110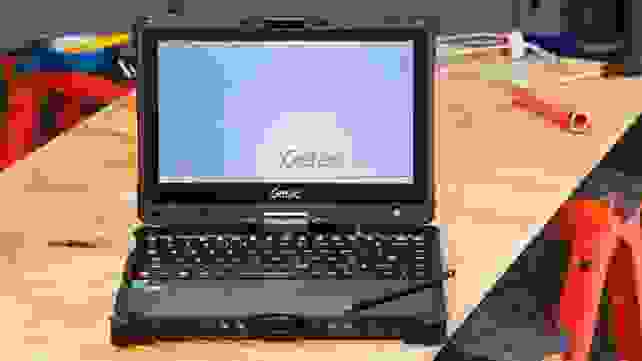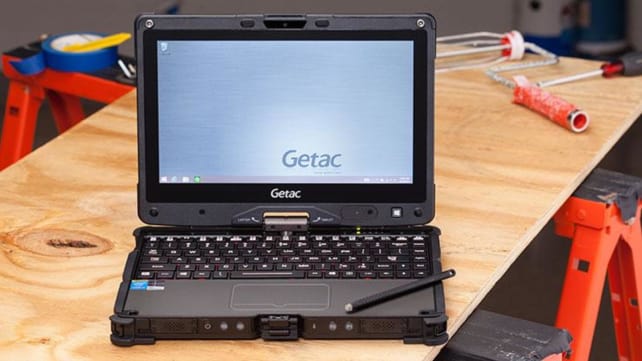 For those looking for something a bit more "sporty," there's the V110, also from Getac. This laptop has a hinged swiveling screen, and can be converted into a weather- and shock-resistant tablet. Furthermore, the multitouch screen with haptic feedback is glove-friendly—great for when you're navigating Siberian tundra. Dual hot-swappable batteries are a nice touch that let you keep working even while you switch to a full battery.
But before you decide to replace your iPad Pro with this thing, bear in mind that the V110 weighs in excess of 4 pounds and is nearly 1.3 inches thick.
8. Lenovo Thinkpad T61p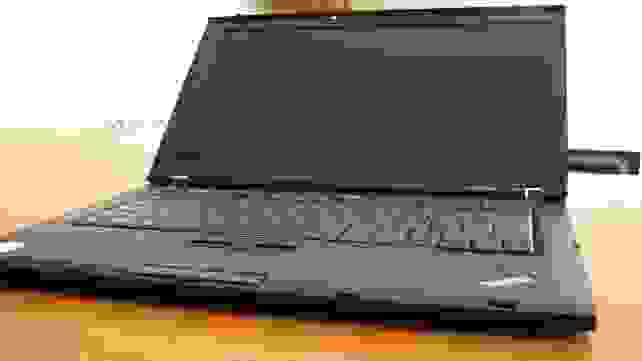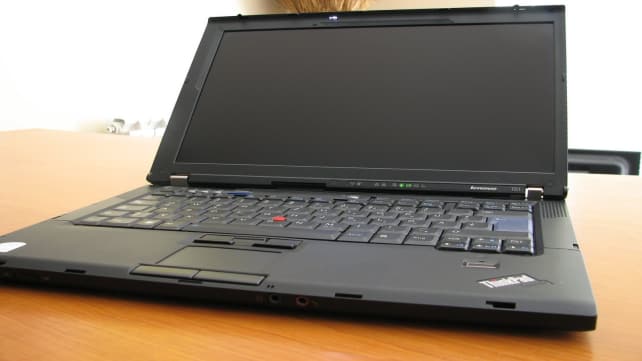 Military-grade rugged laptops are all well and good, but what about a PC that can survive the cold reaches of outer space? Enter the Lenovo Thinkpad T61p, the laptop used on the international space station.
Rather than built-in system computers, laptops are favored for space exploration as they are easily replaceable. It's worth noting that the T61p isn't particularly sturdy—at least, not compared to the other laptops in this list. But then again, if you were in space and experienced the kind of conditions rugged laptops are designed for, a damaged hard drive would be the least of your worries.
9. Lenovo ThinkPad 11e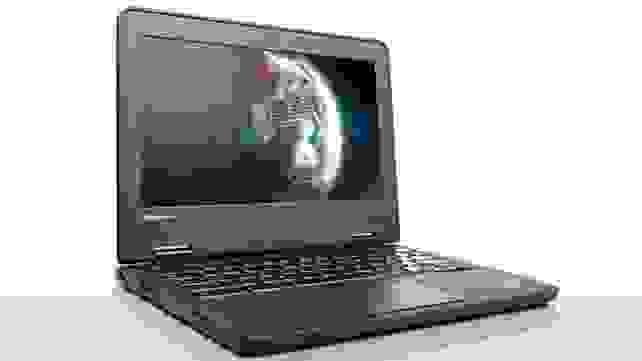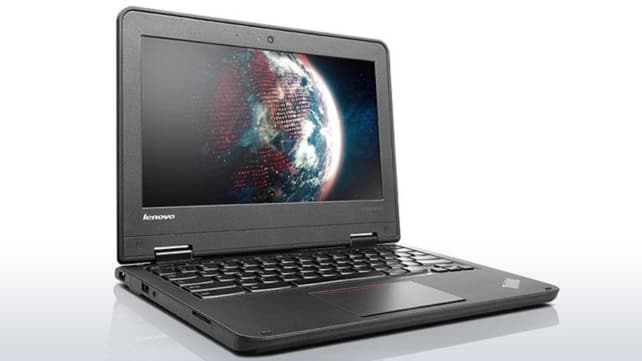 Like the HP ProBook, this Lenovo isn't much to look at it. That said, it has a lot to offer. Not only is it built like a tank (it can withstand drops and spills), the keyboard is roomy too. Our only gripe with it is that it doesn't have a touchscreen. If you absolutely need a touchscreen, the Asus Chromebook (C202SA) costs about $100 less. That said, if you work in a classroom, this is a fine choice.
10. WetPC Underwater Computer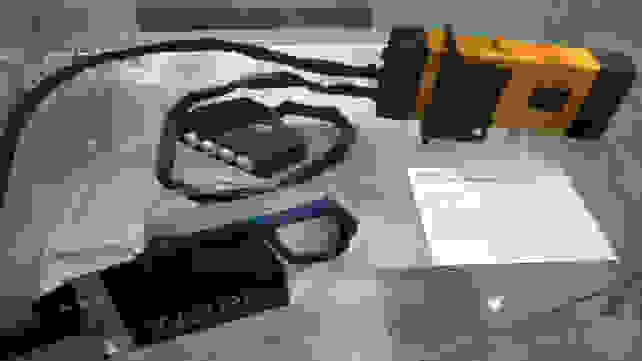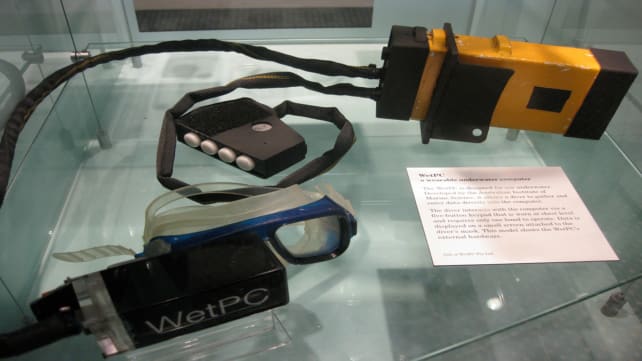 While most of the products on this list can withstand a fair amount of water exposure, none of them are technically submergible. That's where the WetPC sets itself apart.
The WetPC underwater computer is designed with deep-sea diving in mind. The device is not—technically speaking—a laptop, but rather a wearable computer. The PC features a pressure-proof processor, a mask-mounted visual display, and a five-button hand controller.
While you probably shouldn't attempt any letter-writing with this neptunian device, according to the press materials, it allows underwater researchers to collect data quickly and effectively.
Stone Tablet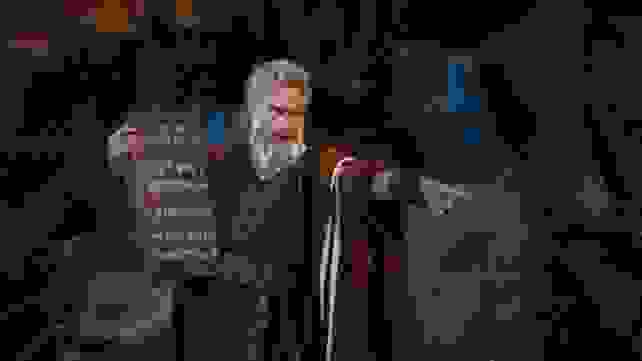 For those who demand the ultimate in ruggedness and reliability, the Stone Tablet offers extreme performance. While the user interface needs a bit of work, and we noticed some memory issues, nothing beats this device when it comes to longevity. Capable of surviving 1,000-foot drops and long-term underwater submersion, the stone tablet is also available in a variety of shapes and sizes.
If you want to use it on your lap, though, weight might be a problem.
Our editors review and recommend products to help you buy the stuff you need. If you make a purchase by clicking one of our links, we may earn a small share of the revenue. Our picks and opinions are independent from any business incentives.