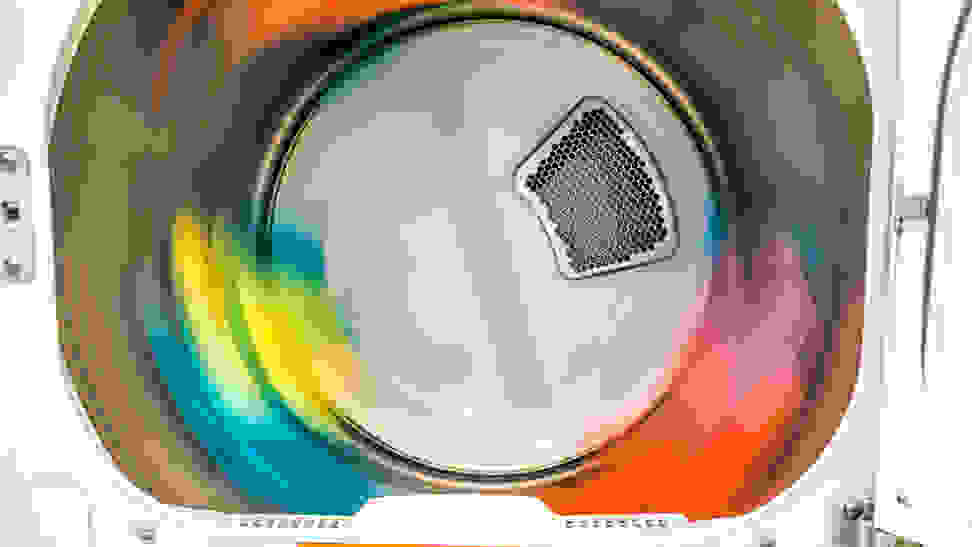 Credit: Reviewed / Jonathan Chan
As far as dryers go, the LG DLE7100W is a pretty simplistic appliance. After spending a week with it in our testing labs, we found that it brings the heat—perhaps too much of it. While the DLE7100W got our laundry perfectly dry every time, the power behind it can lead to delicate fabrics fraying and shirts made more difficult to iron because of the absence of any moisture whatsoever. But if you're finding yourself constantly having to put your clothes through the dryer multiple times, the LG DLE7100W is going to be a godsend.
About this dryer
• A 7.4-cu.-ft. capacity
• 8 cycles: Cotton/Normal, Perm Press/Casual, Heavy Duty, Bulky/Bedding, Delicates, Speed Dry, Air Dry, Freshen Up
• 27" x 44 1/4" x 28 15/16" (WxHxD)
• Wrinkle Care option to keep clothes fresh after cycles end
• Very hot, reaching temperatures of over 160°F
What we like
First and foremost, a dryer should take your clothes from sopping wet to dry enough to wear. Every cycle we tested succeeded in removing at least 89 percent of the moisture in all of our test laundry loads. The most impressive feat was the Speed Dry cycle, which dried a small load of laundry in only 25 minutes. We also liked the fact that the DLE7100W dried a queen-sized comforter in about an hour on one Bedding cycle, half the time of the standard two-cycle process (one cycle per side) that most dryers have designated for Bedding.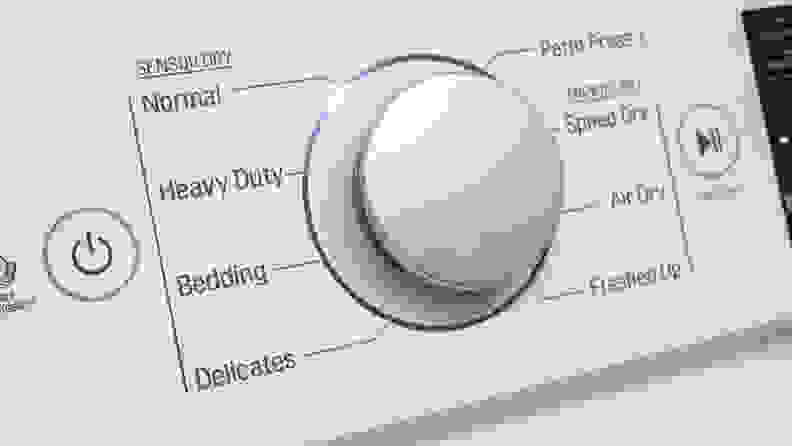 Aside from high-performing cycles, the DLE7100W has a few extremely useful features, including Wrinkle Care, a cycle we anticipate you will use the most. One of the major advantages of owning your own laundry machines is not having to wait around for them to finish, but that can result in laundry waiting around for you to retrieve it. Wrinkle Care lends a helping hand. When activated, the drum continues to tumble periodically after the cycle finishes to keep your laundry as crisp as possible.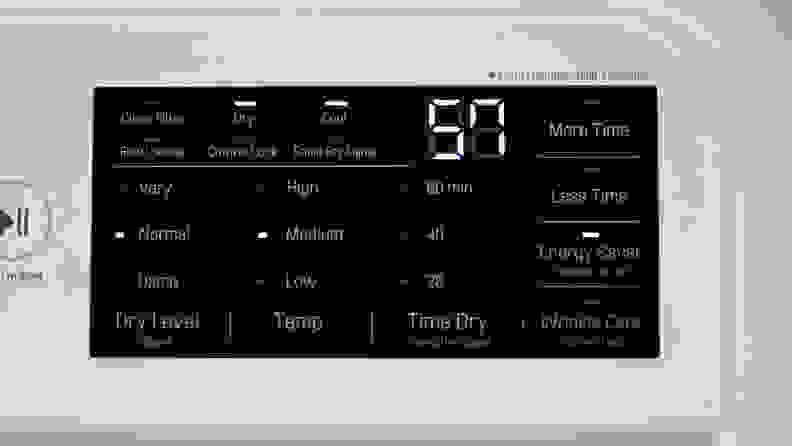 Where Wrinkle Care helps prevent laundry from getting creases, the Freshen Up cycle helps get rid of them after they've formed. Consider it a short cut to ironing. Let's say you have a skirt and blouse that are a little musty, but not dirty, and are wrinkled from being in storage. Spritz them down with some water, toss them into DLE7100W with a dryer sheet, and turn on the Freshen Up cycle. In only 20 minutes, you look professional and feel like you have freshly laundered clothes when you're crunched for time.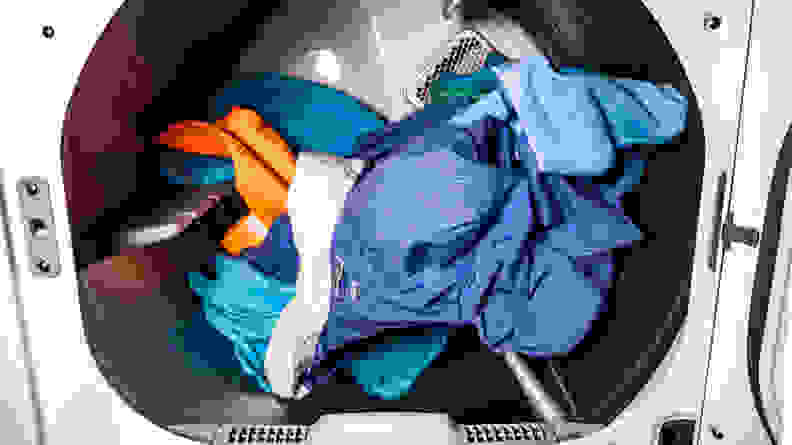 What we didn't like
While the DLE7100W successfully dried our laundry, we were not a fan of how hot it got. Our temperature and humidity sensors, placed into each drum upon testing, recorded temperatures as high as 163°F on the Normal and Speed Dry cycles. That's too hot. In fact, our research has shown that repeated exposure to temperatures above 150°F can cause colors to fade and fabric to fray prematurely. It's true that you can turn down the temperature by adjusting the settings, but to keep things fair, we judge everything by its default settings.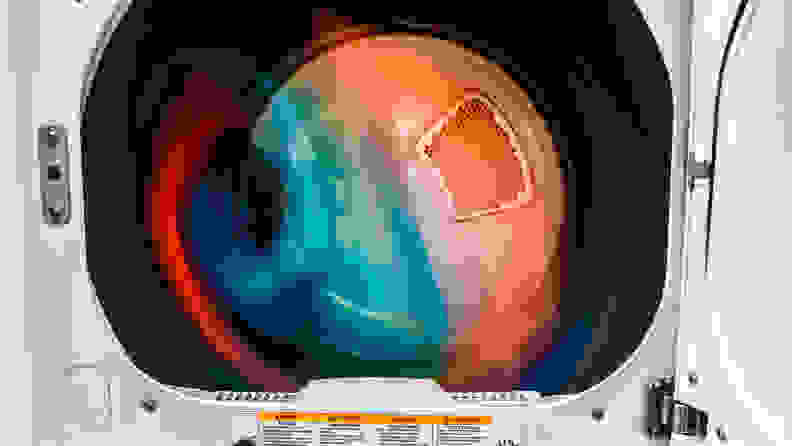 A spike in temperature usually isn't a huge deal, but coupled with the length of the cycles (on average, 1 hour and 20 minutes for Normal), it's cause for concern. If you're in a household that has a big laundry day every other week, the DLE7100W will be a drag, considering each load can take 20 to 30 minutes longer than the competition.
Should you buy this dryer?
The competition is very stiff at the LG DLE7100W's price point. You can spend about $200 less and get an entry-level Maytag that dries just as well. What the DLE7100W has over cheaper models is a better fit and finish. This dryer is made for people who are tired of drying their clothes over and over and want a few luxuries to make laundry day easier. Good things come to those who wait, and if you're patient, the LG DLE7100W will serve you well.
Up next
Get Reviewed email alerts.
Sign up for our newsletter to get real advice from real experts.