Laundry
Review: Maytag goes BIG with the 6.2-cu.-ft. MVWB955
The 955 offers what no other washer can: unmatched size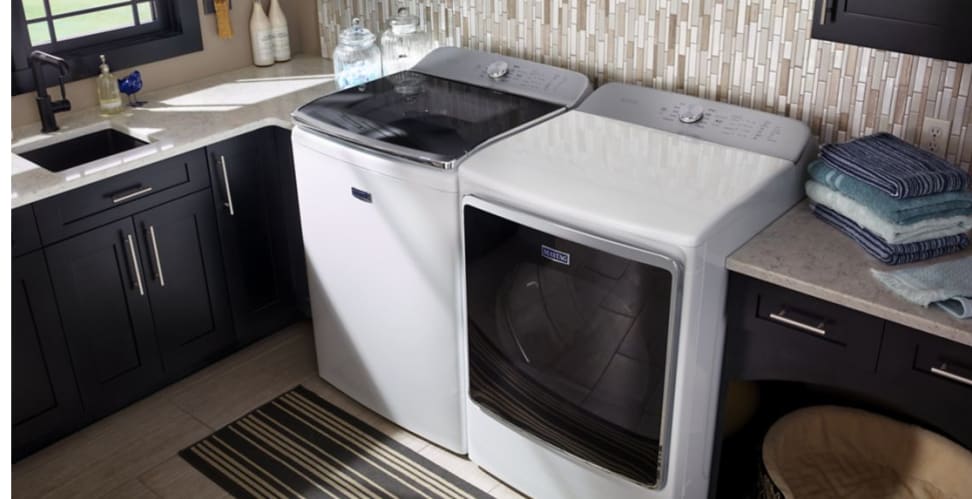 Credit: Maytag
The Maytag MVWB955 (MSRP $1,399 in chrome or $1,299 in white) is what happens when Americans demand larger and larger washers. Measuring 30 inches deep and 44 inches tall, the 955 has a drum that can hold up to 6.2 cu. ft. of laundry. To put that perspective, it's about 32 towels per load or 3–4 baskets' worth of laundry. If you ever felt overwhelmed by the number of cycles you have to do come laundry day, this washer will cut down on your workload.
So what's the catch? Well, Maytag has always prioritized power over speed. The PowerWash cycle–the heaviest of the heavy duty cycles–can last over two hours, but gets the job done when and then some. Besides sheer wash power, the 955 also brings the heat with an integrated electric water heater.
But if slow cycles are a turn-off for you, you might want to try the Kenmore 31633. The basic internals are all the same, including the 6.2-cu.-ft. drum, but you're also going to get Kenmore Accela wash sprays which help quicken the pace. The 31633 also hits your wallet more softly, with a $950 retail price compared to the Maytag's $1,200.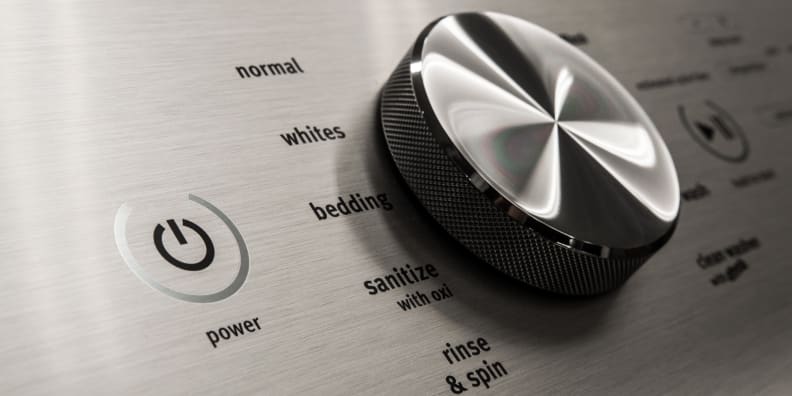 Big families need big washers, and Maytag has obliged with the MVWB955. Those of us that need to wash 32 towels at once know who we are. Households with as many hampers as family members should check out this machine.
Related Video