Laundry
Samsung WA54M8750AW top-load washing machine review
Room for your whole family's clothes, plus a sink on top for hand-washing
Samsung has delivered a new top-loading washer. So, let's focus on this model, the WA54M8750AW (available at Home Depot for $1,199.00). We got to know it well as we spent a week with it in our state-of-the-art laundry labs. It's a competitively-priced, good looking machine with a roomy tub, and a unique built-in hand-washing sink.
It's also the first all-new Samsung top-loader after the infamous washing machine recall of 2016.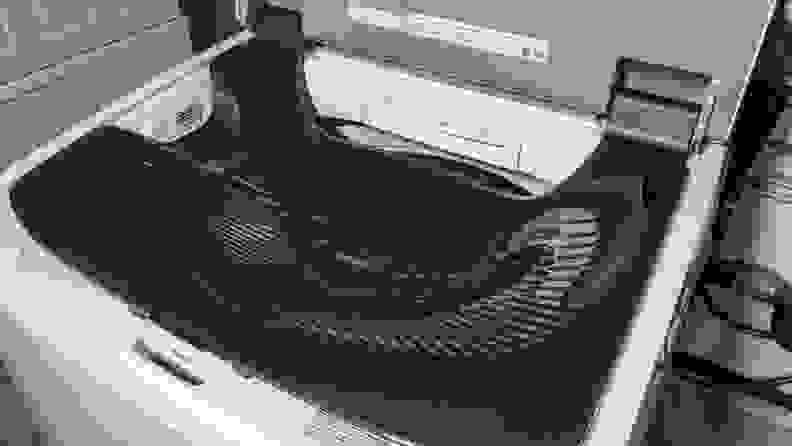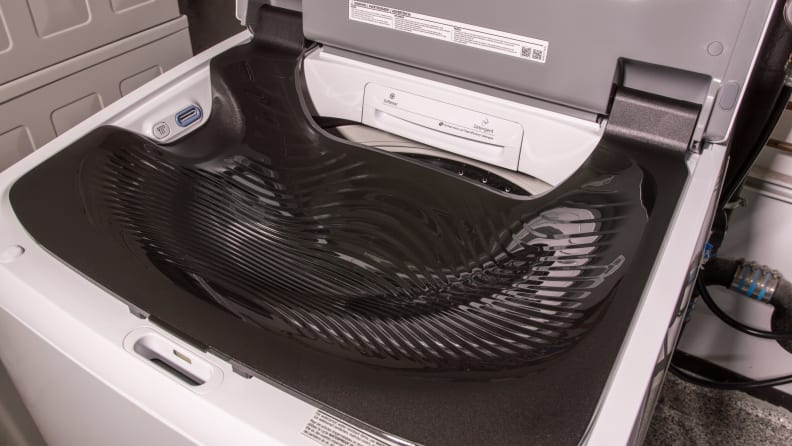 You can choose the washer in white, like the one we tested, or go for the stylish WA54M8750AV in black stainless steel. The prices are comparable. Either way, the 5.4 cu.-ft. tub is huge enough to wash a whole family's laundry, or a king size comforter, maybe with room to spare.
Design Features
We've been fans of Samsung's integrated ActiveWash since 2015. This unique washboard sink is attached to the inside of the door, and it lets you pre-treat stained laundry. It's easy to run some water into the basin, scrub away the spots, and then, just raise the basin to dump the water and the treated items into the tub. It's actually fun to use.
The ActiveWash sink is this model's outstanding feature.
That's this model's outstanding feature. Otherwise, it's a big basic top-loader with an uncluttered, easy-to-use integrated control panel, and a slightly slanted soft close lid. Can you fold clothes on top of it? Yes.
It also has a mobile app and smart diagnostics, which can recognize problems by the sound the machine makes.
The detergent/softener dispenser is positioned at the inside back, while the bleach dispenser is on the front left. We think this is a practical design, minimizing the chance of a bleach spill that could ruin a whole load of clothes.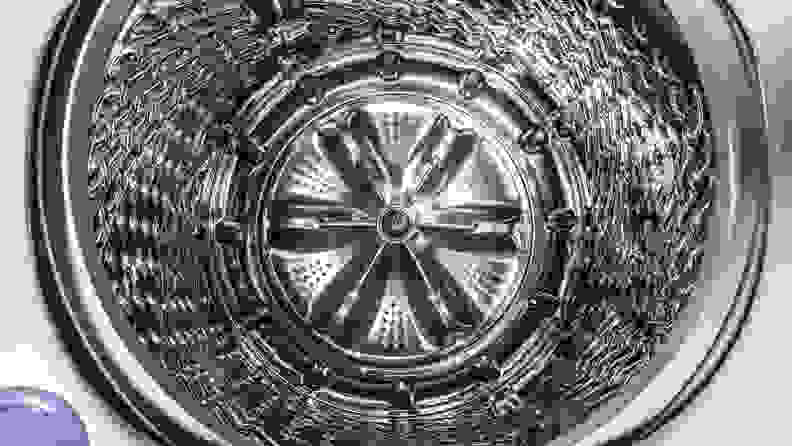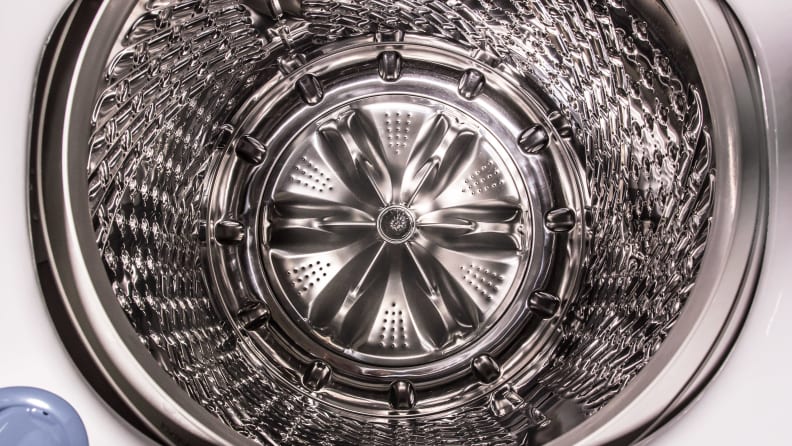 The stainless tub is nicely textured and has a flower-shaped projection on the bottom instead of an agitator. It's really deep, though. If you're petite, you will probably need to stand on a step stool to reach the clothes at the bottom of the tub. Be careful, because it's easy to whack your head on the basin every time you bend to retrieve that last sock. It happened to me three times. Luckily, it doesn't hurt.
Performance
Since you buy a washing machine to clean clothes, you need to make sure it can get the job done. When we tested it in our labs, this model scored above average in the cleaning department. The Heavy cycle removed stains better than the other cycles.
This washer has a tendency to retain a lot of water in the clothes at the end of a cycle. This is somewhat understandable for a Delicate cycle, which is not supposed to spin hard. But the washer left 91% of the water in the delicate garments, and that's too much of a good thing. The Heavy cycle left in 69% of the added water. Take our word for it—that load is going to spend a long time in the dryer.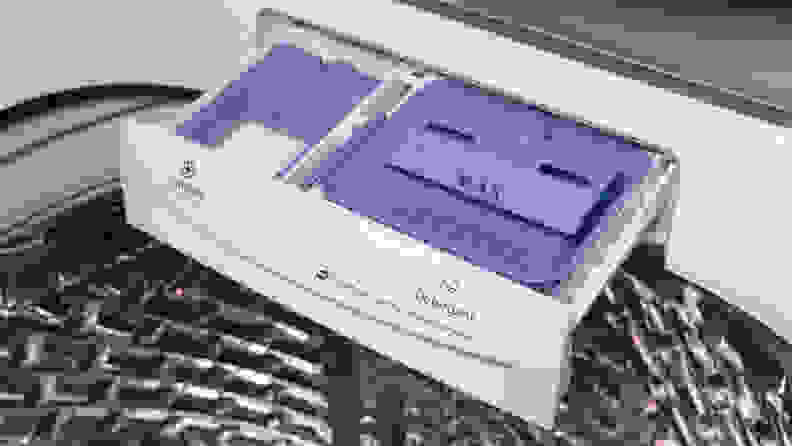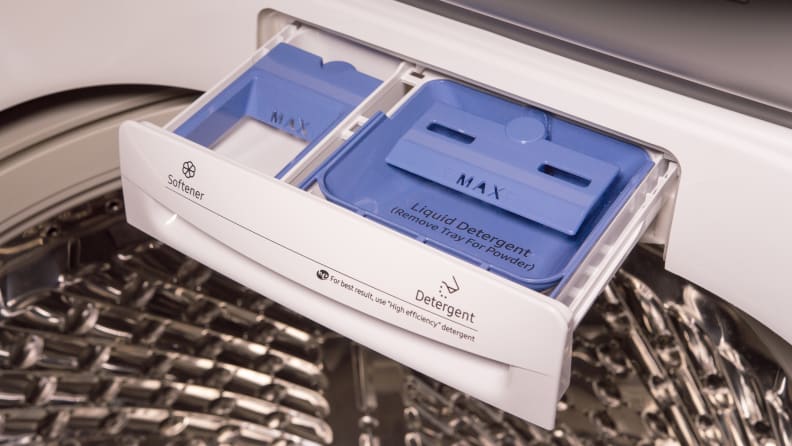 Don't expect this machine to get your laundry done fast. Both Normal and the Speed Wash had surprisingly long cycle times, with Normal clocking in at 56 minutes. The quick cycle took 45 minutes, not quick by our standards. The Heavy cycle took the longest, at 81 minutes, but it also did the best job of cleaning.
If you're worried about wear and tear on fabrics, you'll be happy to hear that this washer is very gentle on clothes, allowing them to emerge from the Delicate cycle essentially damage free.

Efficiency
The Normal cycle uses water most efficiently, cleaning up with only about 13 gallons for each wash. The Heavy cycle uses over 26 gallons per wash, and Delicates and Speed Wash each take over 30 gallons to complete.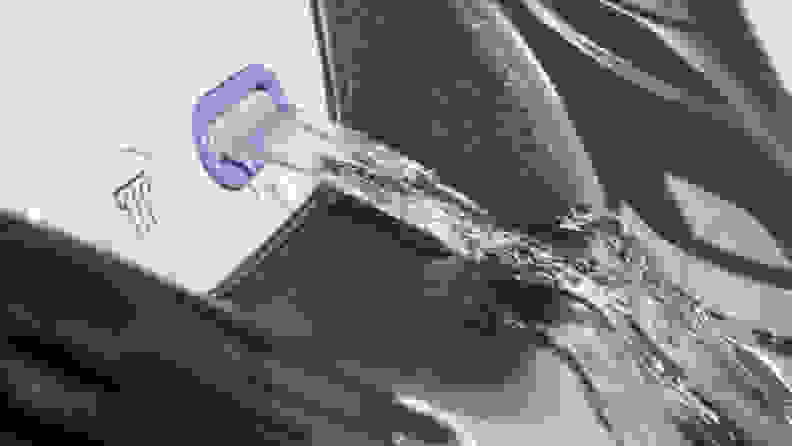 We calculate that it will cost you about $61 a year to run this washing machine. That's efficient for a top-loader.
What user reviews say
We read hundreds of reviews from real people who bought this washing machine, and 95% of owners said they'd recommend it.
Owners absolutely love the attached scrub sink, and they appreciate the large capacity, though a number of people mentioned the difficulty shorter users have reaching for the laundry at the bottom of the tub.
Users find this machine effective and quiet, and appreciate the fact that the options are clear and easy to understand. A few mentioned challenges with the mobile app, but several said they liked using it.
The bottom line
We find that doing laundry in this washer can take time, but its large capacity also frees up your time by accommodating very large loads. It's a balance.
For a small family that doesn't create lots of laundry, the 5.4 cu.-ft. tub may be overkill. But if you need plenty of room to do your family's laundry, you could do well choosing this spacious model. Plus, the soft close door and stainless steel tub have an upscale vibe, and the ActiveWash sink is a clever addition.
If you're sure you want to go with a top loader, you might also look at one with a traditional agitator. The GE GTW685BSLWS is a popular model with similar features, and it comes in at a slightly lower price point. You'll miss out on that cool scrub basin, but if you have a real sink in your laundry room, you might not need it.