Laundry
Samsung WF431ABP Washing Machine Review
The pricey Samsung WF431ABP has some of the best wash performance and delicates handling we've ever seen. It doesn't do as well removing loose dirt.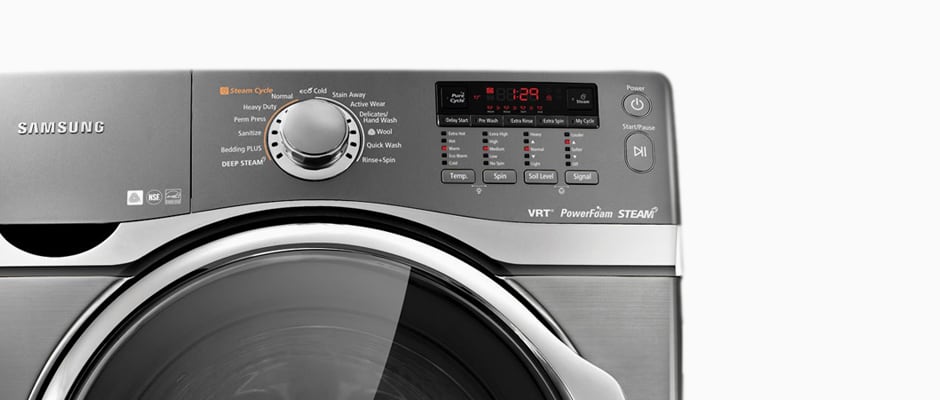 Credit:
Introduction
The is quite an expensive washer, selling for around $1000. For your money, you'll get stain removal powers better than nearly any other washer we've seen. It also handles delicate items superbly, saving fragile clothes from untimely demises. Compared to other units, however, the is pricey to run and doesn't do as good a job getting rid of loose dirt.
Front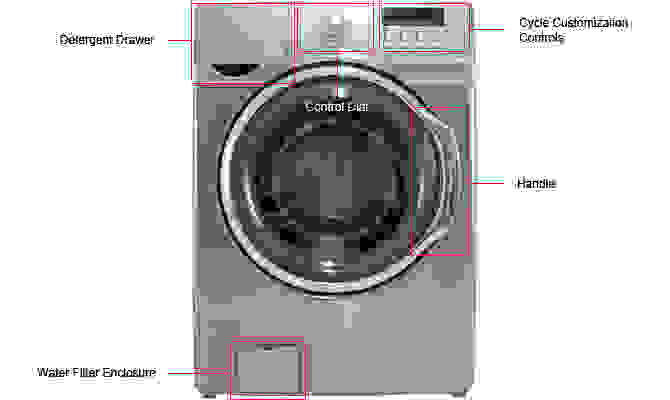 Controls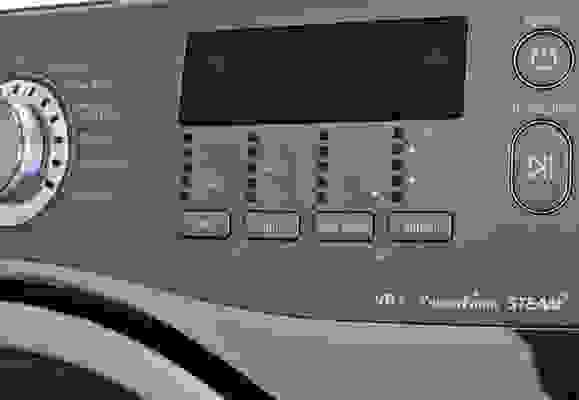 Drawer
Interior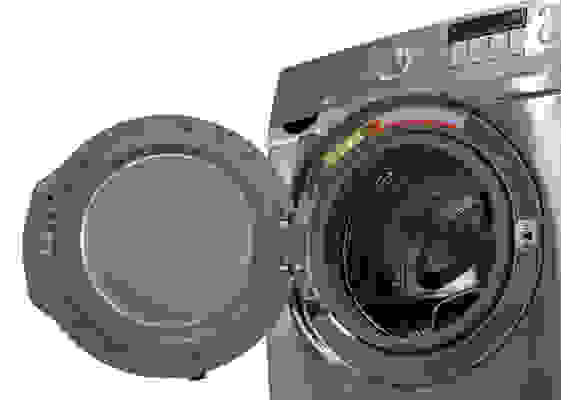 Sides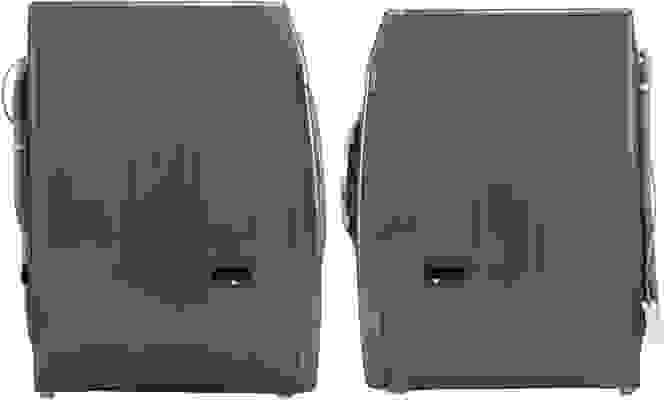 Back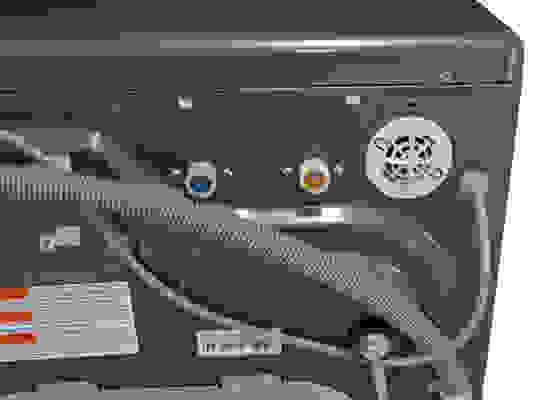 Electricity Use
Electricity is a small part of the cost of running a washer. For its part, the will run up an average yearly electric bill of a whopping 86 cents.
Water Use
Water use is the big cost driver here. The Bedding Plus cycle uses a whopping 16.4 total gallons per wash, while a Normal cycle uses 13.
Cost Per Wash
With a wide range of cycles, the features a wide range of costs per wash. Most expensive is the Heavy Duty cycle, which uses 13.56 gallons of hot water and costs 21.5 cents per wash. Aside from Rinse+Spin the least expensive wash, fittingly, is Eco Cold which costs just under a nickel per wash.
Yearly Running Cost
Washing Speed
Washing Cycles
The offers an impressive 13 wash cycles in all, ranging from a 30-minute quick wash to a deep sanitizing wash that offers maximum cleaning power, getting up to 150 degrees.
One cycle that's curiously missing is a dedicated cotton cycle, sometimes labeled "whitest whites," "cotton" or "bright whites" on other machines. We approximated it by turning the water temperature up to hot on a normal wash setting, saving it in the customized My Cycle setting. The details of all of the cycles are listed below.
Customization
You can also customize the cycles on offer with the temperature, spin, soil level and signal buttons. These allow you to tweak the parameters of the wash, so you can do a slightly warmer hand wash than the default, for instance. These customization features are limited by the selected wash: the temperature setting for a hand wash cycle can be set to cold, eco warm or warm, but not to hot or extra hot. The soil level changes the length of the wash, with the maximum setting adding about half an hour to the overall wash time over the lowest setting.
There's also a customizable My Cycle setting that allows you to save your own temperature and spin speed.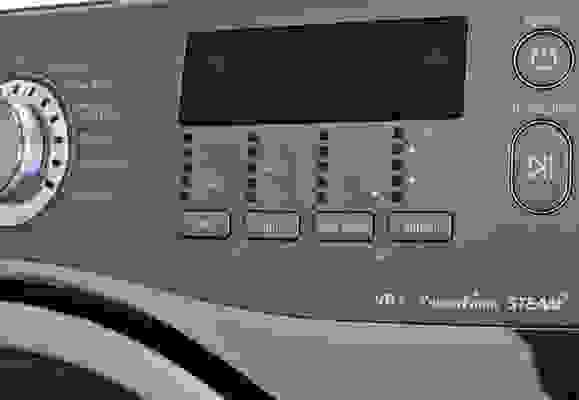 Additional Wash Options
As well as the customization features listed above, the allows you to add a number of other options to a wash. These are listed below.
Washing Options
Detergent Dispenser
The detergent dispenser pops out with a quick pull of the handle below it. It is divided into four compartments, for prewash, main wash, fabric softener and bleach. For powdered detergent, you must remove the liquid detergent dispenser -- so don't lose it if you use different soaps!
Washer Door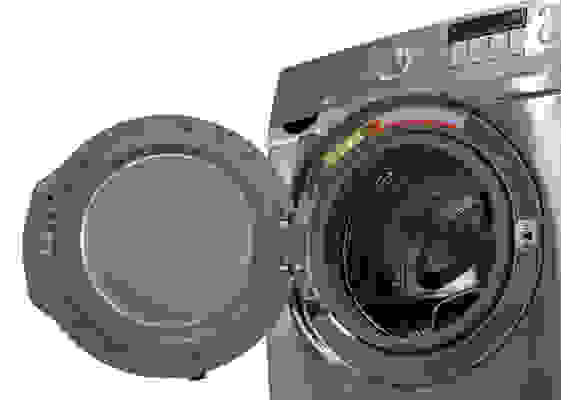 Ease of Use
We found the to be very easy to use, with the detergent dispenser and doors easy to open. The main door does require quite a lot of force to open and to push closed, though, so it might be slightly difficult for older users or those with limited mobility. The controls are well-labeled and pretty easy to use, with large buttons (especially those for power and start/pause) in an intuitive layout.
Controls
The main control on the front of this washer is the cycle selector, a large round knob that rotates to select the cycle. The chosen cycle is shown with a red light. This selector is easy to rotate, but it takes a lot of turning to go through the long list of cycles.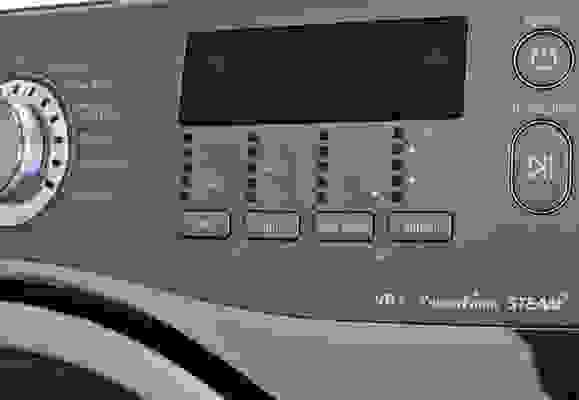 Comparison
These two washers are both premium models that offer a wide range of features at premium prices. At $1000, the Samsung is about $100 more than the LG. We did find that the Samsung had better overall washing performance, though, removing more of our test stains in the heavy duty and normal cycles. The LG did a better job only on the dirt and debris tests.
Normal Stain Performance
Comparison
Both models proved to be very effective at removing stains in our tests, and both earned among the highest scores that we have seen. The Samsung had a very slight edge on cleaning performance, and also did a slightly better job of not damaging fabrics. We found that it had lower wear and tear in our tests, presumably because of the smaller agitators and lower agitation. The Whirlpool is cheaper, though, with a price about $250 less than the Samsung.
Normal Stain Performance
Comparison
These two washers are both premium models that offer a wide range of features for those who don't mind spending extra to get performance. The Samsung is the more expensive model, costing about $200 more than the Kenmore. For the money, the Samsung does a better job getting out stains. We did find that the Kenmore was a little more effective at removing sand and soil from our test loads, though.
Normal Stain Performance
Efficiency
The costs more to run than many comparable washers. Most of that is due to the expense of all the water it uses.
Performance
The did an exceptional job in removing stains like blood, cocoa and red wine. It also outperformed many other washers at removing oil and sweat. The also does a good job protecting fragile items from damage from harsh agitation, but at the expense of removing loose dirt.
Features
You'll get cycles galore with the . Curiously, there's no dedicated Cotton cycle, but you can create one with the customizable My Cycle feature. Also on board are steam, self-cleaning and sanitizing functions, plus a feature that makes the soap look all foamy during wash cycles.