Laundry
Whirlpool Cabrio WTW7300XW Washing Machine Review
The Whirlpool Cabrio WTW7300XW does an average job removing stains, but is pretty tough on delicates and your water bill.
Introduction
Though it's marketed as an energy-efficient washer with high-end performance, the uses a lot of water for only average cleaning. It's easy to load and unload, but this Cabrio still can get lost in a sea of better washers.
Front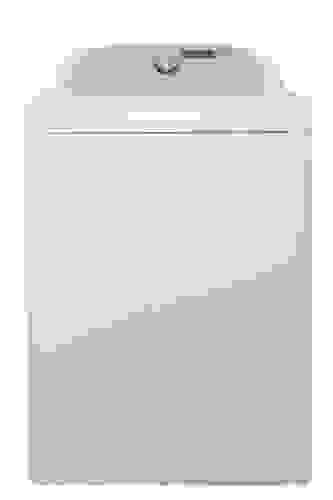 Controls
Drawer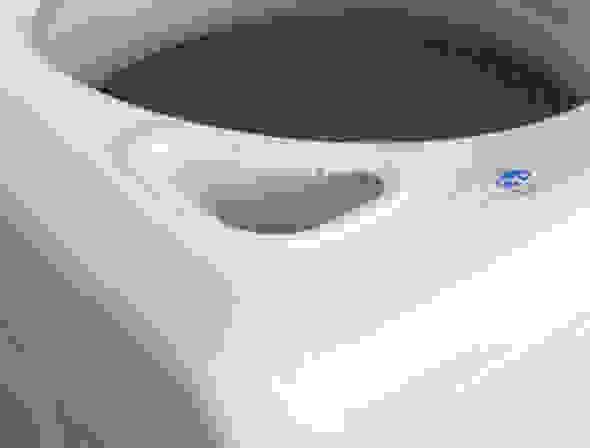 Interior
Sides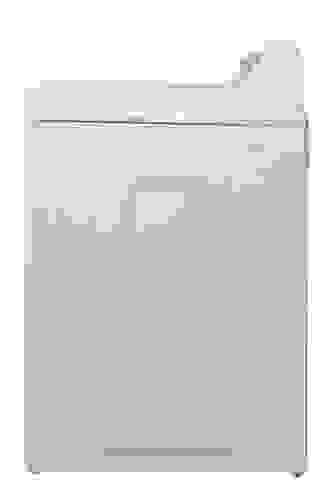 Back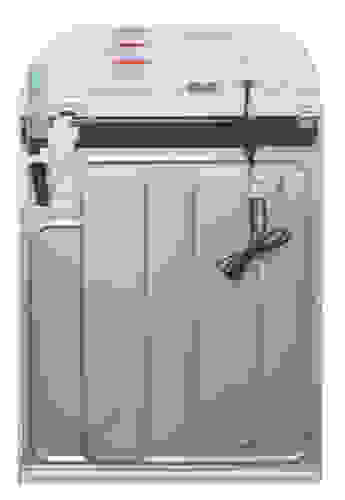 Electricity Use
Like most washers, the uses very little electricity -- 31.36 kWh per average year. In most areas, that will cost you a little under 50 cents a year.
Water Use
The uses less water than other top-loaders, but needs nearly twice the amount of water as some front-loaders we've tested. The normal cycle uses more than 17 gallons, while each whites cycle uses a whopping 45 gallons of water.
Cost Per Wash
It'll cost you at least a dime per wash to use the , for normal and heavy duty washes. The whites cycle will cost 27 cents per wash, most of which is spent on water.
Yearly Running Cost
An average year of washing clothes with the would set you back $49.61. That's a lot, especially when compared to front-loaders. Of that cost, only 41 cents goes to electricity. The other $49.20 is hot and cold water.
Washing Speed
Washing Cycles
Cycles range in time from 36 minutes to one hour and 13 minutes.
Customization
Cycles can be customized by soil level, spin speed and wash temperature. In addition, the user can add a rinse and choose whether a liquid fabric softener has been added.
Additional Wash Options
The comes with an "EcoBoost" option that increases spin speed and reduces water temperature. It can be used on nearly all cycles.
Washing Options
Detergent Dispenser
There are three dispensers under the "hood" of the : detergent, liquid bleach and fabric softener. All three are funnel-shaped for easy pouring.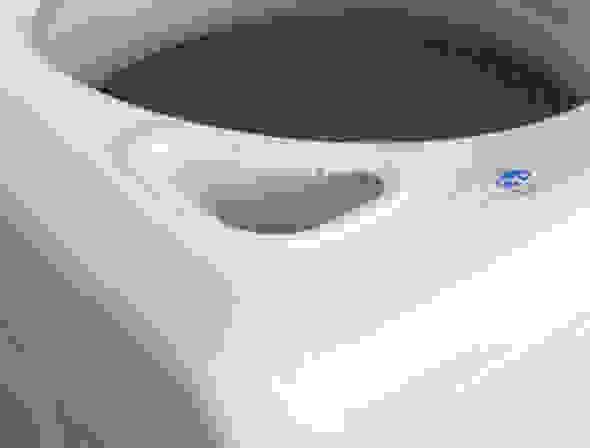 Washer Door
The door lifts up really easily with some assistance from the hinges. It also has a soft-close feature, so it'll never slam shut.
Ease of Use
It's a top-loader, so it's easy to load an unload with no bending over required. Controls are straightforward and dispensers are clearly marked. You should have no trouble figuring this one out.
Controls
A straightforward knob allows the user to select a cycle. A digital display shows how many minutes it will take, and counts down how many minutes are left during a wash.
Comparison
GE's stackable, front-loading GFWN1100LWW sells for a few hundred dollars less than the , and outperforms it on nearly every measure. It costs far less to run, gets more debris out of wash loads and does a better job lifting stains.
Normal Stain Performance
Comparison
Whirlpool's WED94HEXW may cost a few hundred more than its stablemate, though it'll save you money in the long run with annual operating costs that are half that of the . Both have similar stain removal performance -- the is slightly better -- though the does a lot better job on dirt removal and is stackable.
Normal Stain Performance
Comparison
Though it costs a few hundred dollars more than the Whirlpool Cabrio, the LG WT5101HV outperformed the on cleaning performance and dirt removal. The LG used slightly more water on average -- a few gallons here and there -- but also did a better job protecting delicate fabrics from damage.
Normal Stain Performance
Efficiency
If you're concerned with saving water, the may not be the choice for you. It nearly doubled the water consumption of similarly-priced washers, with some cycles using 45 gallons.
Performance
The also proves that a lot of water doesn't necessarily make a better wash, as front-loading washers that use half as much water got clothes a lot cleaner. The damaged delicate fabrics and had trouble removing dirt and lifting oil stains, though it did pretty well at removing blood, chocolate and wine.
Features
Though we'd like to see a quick wash option, the did have an "EcoBoost" setting and "Eco Monitor" display. Neither would give this washer the efficiency of some front-loaders we've tested.