Laundry
Whirlpool Duet WFW72HEDW Washing Machine Review
If you don't need extra features, this entry-level Duet is a good choice.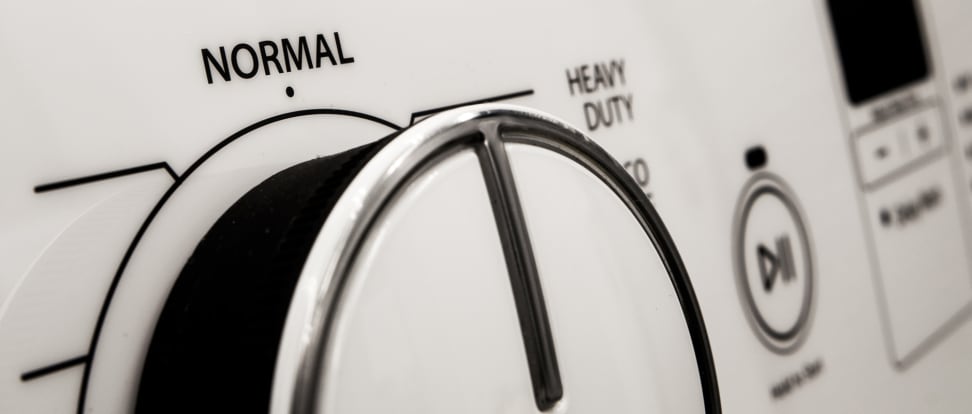 Credit: Reviewed.com / Jonathan Chan
The Duet WFW72HEDW (MSPR $849) is the most affordable washer in Whirlpool's strong lineup of new Duet front loaders. Its $600 sale price is pretty appealing, though it lacks most of the features found on the more expensive WFW87HEDW or WFW95HEDW.
Some buyers may find that appealing, as there's something to be said for simplicity. Overall cleaning performance was average, and the machine does offer some efficient and quick cycles. For instance, the Normal cycle takes just 45 minutes. Best of all, the 4.2-cu.-ft. drum is made of stainless steel, something you don't always find in this price bracket.
To read our full review of this washer's matching dryer, the Whirlpool WED72HEDW, click here.
By the Numbers
Empirical facts stand behind everything we do in our testing labs. For washing machines, it's all about washing performance and efficiency, the two key factors that separate a good washer from a mediocre one.
Design & Usability
A plain Jane that gets the job done
Aesthetically, the washer is actually rather bland, which makes sense. After all, most people hide washers and dryers in their basement or a closet. The simplicity of design also makes this Whirlpool very easy to use.
If you've used a modern washing machine in the past decade, you'll be familiar with this washer's layout. It only has six wash cycles, keeping the learning curve low, and these six cycles cover all basic laundering needs. There's not much more to this washer's design.
Cleaning Performance
The WFW72HEDW offers resoundingly average washing performance, a statement backed up by our use of industry-standard, controlled stain strips. These strips are mechanically coated in common house hold substances like cocoa and sweat. The WFW72HEDW did the best against sweat, blood, and red wine—a pretty good spread.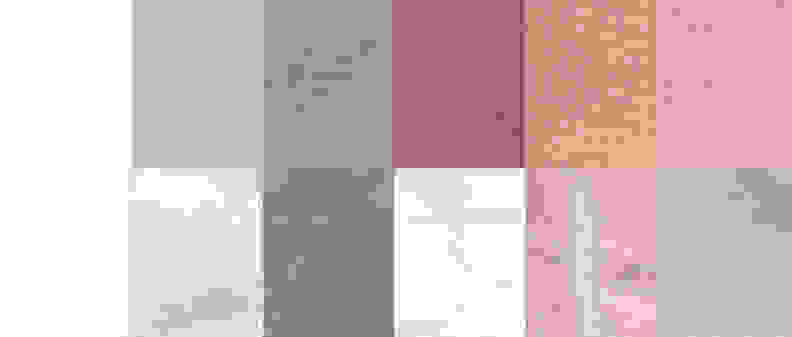 Of all the cycles, Heavy Duty did the best. It cleaned 8% more stains than Normal, the second best cycle we tested. Delicates was the weakest, lagging 19% behind Heavy Duty.
Each cycle took an appropriate amount of time, with none running too slow or fast. Normal clocked in at 45 minutes, while Heavy Duty required 1 hour 9 minutes. Finally, Delicates needed 32 minutes to finish. We'd consider these results acceptable, especially given the lack of an internal water heater.
Performance & Features
Clear Cut

Considering the $600 street price, cleaning performance is on par with the competition. In our lab tests, the WFW72HEDW did have trouble with oil stains, but scored well against blood and cocoa. It also had a good showing against sweat stains, which is great if you have trouble with grubby undershirts and ring around the collar.
It should be noted that this Whirlpool lacks an internal water heater. So even though there's a Sanitize cycle, it can't heat the water to sanitize laundry on its own. You'll have to use an additional sanitizing agent, like OxiClean, instead.
Even without a water heater, the WFW72HEDW has a decent temperature profile. The Normal cycle had a cold start and a hot finish, which helps keeps your whites bright.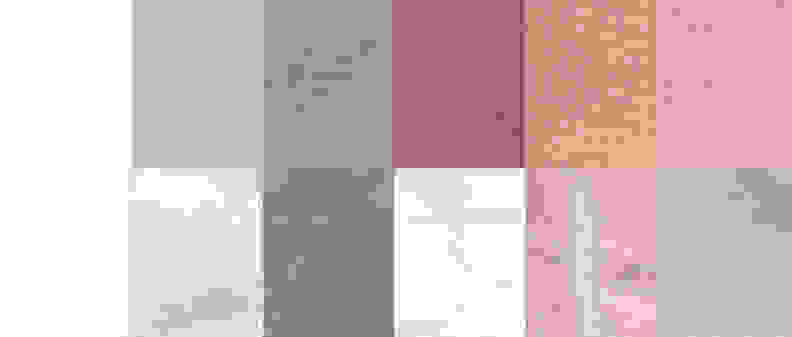 This machine was also on the quicker side. It had a 45-minute Normal and a 1 hour 9 minute Heavy Duty cycle. Unsurprisingly, the Quick Wash clocked in at a lickety-split 22 minutes.
As we mentioned, there aren't a whole lot of extra features on this bare bones model. There's a Cold Wash option if you prefer to save money by not using hot water, and the stainless steel 4.2-cu.-ft. drum is definitely a plus. However, this washing machine is aimed at those looking for an economical front loader, not a fancy one.
For in-depth performance information, please visit the Science Page.
Efficiency
Efficiency scores are calculated by weighing two factors: resource usage and water retention. Resource usage is based on both water and electricity consumption, measured by hooking the Whirlpool up to separate water and watt meters. Each cycle is measured using a formula that takes into account average national costs and use patterns. As such, we estimate that the yearly running cost of the WFW72HEDW to be around $32—about average for a front loader.
Water retention takes into consideration the other half of laundry: drying. The more water your washer spins out, the less work your dryer eventually has to do and, as you may know, every dryer is a huge energy hog. A competent washer will spin out around 50% of a load of laundry's weight in water. This Whirlpool spun out, on average, 65%.
Before You Buy
Keep your expectations in check, and this washer won't fail you.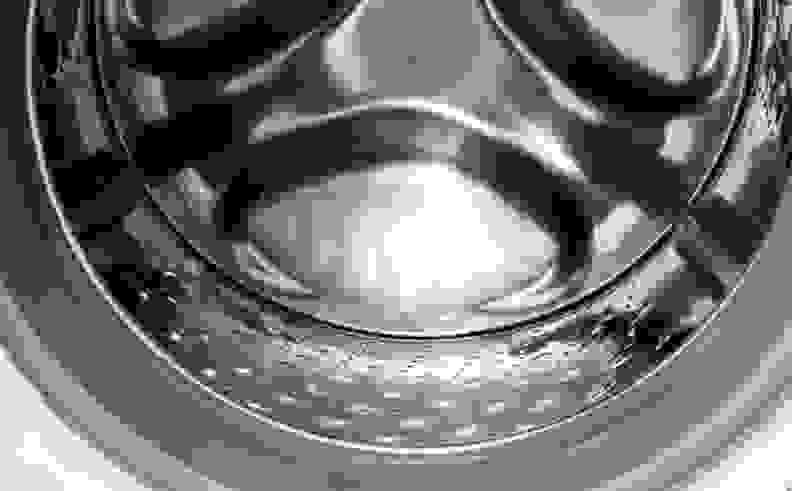 It is sometimes tough to talk about budget washing machines. True to form, they don't have as many features as top-of-the-line flagships—nor should they.
But if you're just looking for a basic front loader that stacks and won't empty your bank account, then the WFW72HEDW could be for you. Six washing cycles cover all your basic laundry bases, plus the big drum makes this a family-friendly machine... as does a reasonable retail price.