Best Mirrorless Lenses of 2019
By Reviewed Staff, Updated January 02, 2019
Even though average camera buyers are still grabbing trusty Nikon and Canon DSLRs, a growing number of enthusiasts and pros are ditching the mirror. New-school mirrorless cameras are better than ever, but what's a high-performing camera without lenses to match? We've used plenty of mirrorless lenses, and we're here to tell you, regardless of mount or sensor size, the best you can buy right now.
Whether you're rocking a Micro Four Thirds camera from Olympus or Panasonic, one of Sony's E or FE APS-C or full-frame cameras, or even one of Fujifilm's delightfully retro X-mount bodies, the best have all been ranked so that you can decide which is right for you.
Advertisement - Continue Reading Below
If you've bought into the Micro Four Thirds system (or are thinking about it), the 42.5mm f/1.2 Nocticron is as good as it gets. It's a telephoto portrait lens with creamy smooth bokeh and quality co-signed by Leica. It's a little big for a mirrorless lens, it's one of the best lenses we've ever tested and a must-own for any mirrorless shooter with the cash to burn.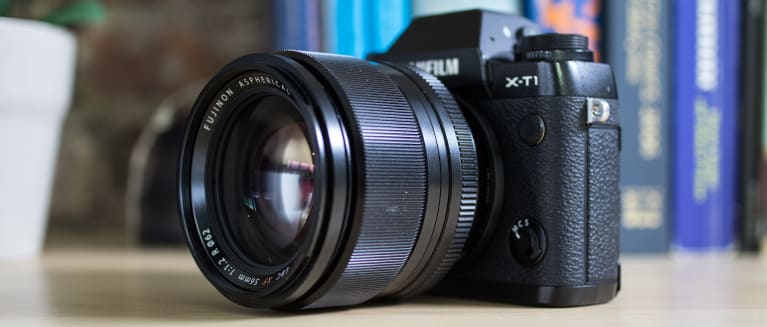 2
Fujifilm is playing by its own rules these days, debuting pro-grade cameras and riding high from the popularity of its Instax instant film cams. But if you're invested in Fujifilm's X-series cameras, the 56mm f/1.2 lens is as good as it gets. With creamy smooth bokeh and a focal length perfect for portraits, this lens is ideal for professional photographers of all stripes. It's pricey, but man is it worth it.
Where To Buy
Click for price
Amazon
Buy
$899.00
Walmart
Buy
$999.00
Adorama
Buy
$899.00
B&H
Buy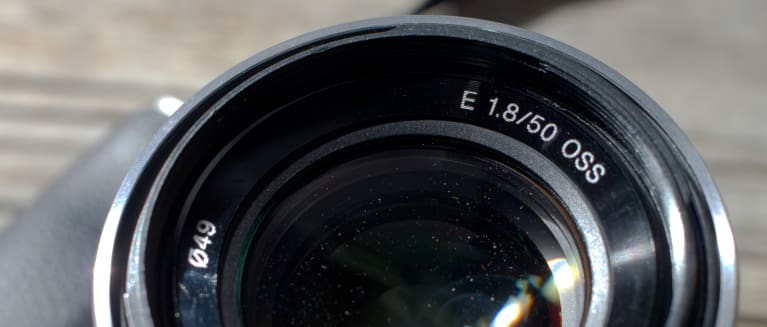 3
Sony's E-mount family of lenses includes some options aimed at the lower-end APS-C bodies like this 50mm f/1.8 OSS lens. Relatively compact, we thought that this prime was an excellent companion for everyday shooting, with a fast aperture that will let you shoot in low light. Since most Sony cameras go without in-body image stabilization, the optical stabilization inside the 50mm lens should come in handy.
Where To Buy
$248.00
Amazon
Buy
$248.00
Walmart
Buy
$248.00
Adorama
Buy
$248.00
Abt
Buy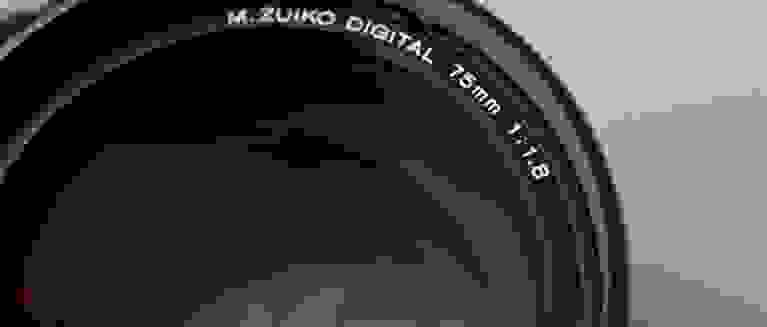 4
This big, long portrait lens is among our favorites thanks to tack-sharp rendition in the center, with only some falloff in the corners, even when wide-open. Even though 75mm is a little long for some styles, this Olympus has wowed us time and time again. The only big drawback is its hefty price tag, which hovers around $900 new.
Where To Buy
$799.00
Amazon
Buy
$849.00
Adorama
Buy
$799.00
B&H
Buy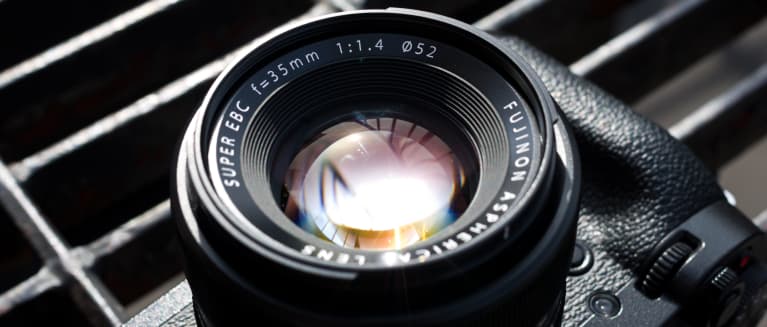 5
Fuji's ideal fast-fifty equivelant is a splendid addition to any X-mount shooter's bag. With its fast f/1.4 aperture and high-quality metal build, this sharp little lens feels as good as it works. Our only issue with it is that among all the lenses you could buy for a mirrorless camera, the 35mm extends as it focuses and it is a little loud, so it's not great for video.
Where To Buy
Click for price
Amazon
Buy
$599.95
Walmart
Buy
$599.00
Adorama
Buy
$549.99
Best Buy
Buy
Advertisement - Continue Reading Below