Buying a new lens is tough, but it's especially tricky when shopping for a Nikon-compatible lens. Since Nikon DSLRs are compatible with pretty much any F-Mount lens from the past forty years, you have a world of options to choose from. Below you'll find the top-scoring Nikon lenses that we've tested, with an emphasis on lenses that provide impeccable image quality above all else.
One thing to keep in mind: not all Nikon lenses will autofocus properly on entry-level Nikon DSLRs. If you've got an entry-level model like the Nikon D3300 or the Nikon D5500, you'll need to get a lens that has its own autofocus motor, such as any of the "AF-S" lenses in Nikon's stable. Other lenses will still work, but you'll need to focus them manually.
Updated March 06, 2018
Advertisement - Continue Reading Below
If you're shooting a Nikon DSLR and you want a top-notch portrait lens, it's hard to do better than the AF-S 85mm f/1.8G. While the pricier f/1.4 has smoother bokeh and shallower depth of field, the f/1.8 arguably has better image quality, is cheaper, and is lighter. It's a perfect storm of portrait goodness that outperformed the 85mm f/1.4 in our lab tests, and at under $500 it won't break the bank, either.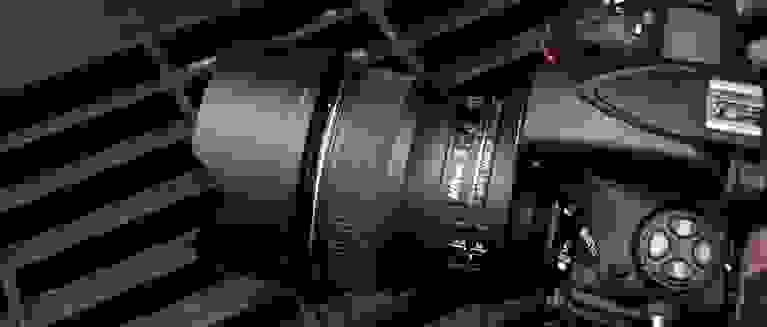 2
If you're looking for a pro-grade prime with a normal focal length and a crazy large aperture, Nikon's 35mm f/1.4 certainly fits the bill. One problem? It's very, very expensive, even if it's also very, very good. At well over $1,500 and with the 35mm f/1.8 offering nearly as much quality at a much lower price, you need to think long and hard about whether the extra large f/1.4 aperture is worth the money.
Where To Buy
$1,696.95
Amazon
Buy
$1,696.95
Walmart
Buy
$1,696.95
Adorama
Buy
$1,699.99
Best Buy
Buy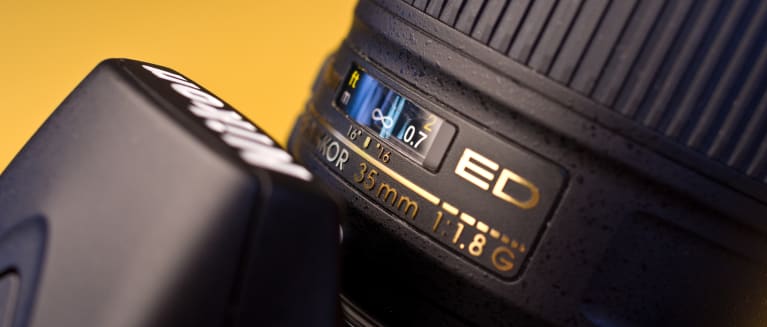 3
Nikon currently has a whopping five 35mm primes in its stable, and this is probably the most appealing of all of them. Though it's not quite as good as the 35mm f/1.4, it also costs almost $1,000 less most of the time. Though having an f/1.4 aperture is appealing for some kinds of photography, this is the Nikon 35mm that nearly everyone should pick up instead.
Where To Buy
$526.95
Amazon
Buy
$484.90
Walmart
Buy
$526.95
Adorama
Buy
$526.95
Abt
Buy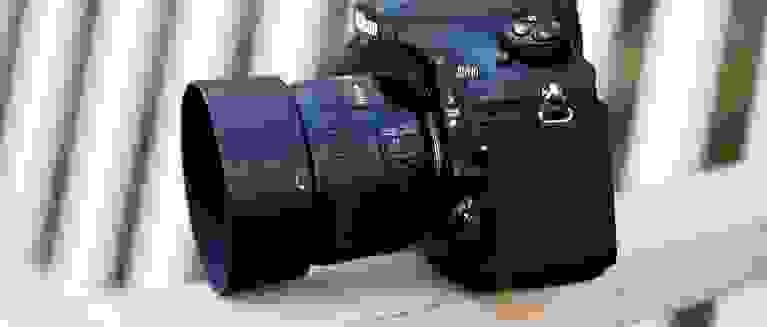 4
The 50mm lens (or something equivalent to it) is the gold standard for every lens system. Nikon knows: it's got seven different 50mm lenses currently. That's crazy. If you just want the best bang for your buck, skip the others and get this. It's a true pro-grade slab of glass that costs less than $500. That's rare, and every Nikon owner would be wise to snap this up and make it the centerpiece of their kit.
Where To Buy
$446.95
Amazon
Buy
$409.95
Walmart
Buy
$446.95
Adorama
Buy
$446.95
Abt
Buy
Advertisement - Continue Reading Below