While jaded enthusiasts might roll their eyes at them, we love the weird and wild world of toy lenses. The cheaper, the better. So, when Fujifilm announced its new XM-FL 24mm f/8 filter lens (MSRP ¥12,582—or about $105) for the Japanese market, the company had our attention immediately. Featuring three selectable filters, this tiny lens could easily be your body cap, with the added bonus of being able to help you take ridiculously fun photos.
Look and Feel
Compact and inexpensive
Given the nature of this tiny little lens, we can't fault it for its cheap-feeling plastic body. While this little guy is made in Japan, it has a super simple construction with little flare. We're probably lucky that it even comes in two colors—silver and black.
The only control on the little pancake is a simple dial that lets you switch between the three filters. Each filter is demarked by notches in the plastic dial that can easily be felt by your fingertips. Since there are only three filters and five settings on the dial, two of the positions on the dial are simply black plastic lens covers.
Through the Finder
Style over sharpness
This little lens doesn't have autofocus, so it's locked to infinity focus. It also has a fixed, f/8 aperture and four teeny tiny elements inside the lens, along with those three special filters. The field of view is 24mm, or 36mm full frame equivalent. In layman's terms, that makes it a wide/normal-ish lens, so you won't have to stand back too far for landscapes.
The filters you get inside the lens are a soft focus filter (not hard, given how soft the lens seems on its own), a cross/star filter, and a cool blue filter. Here at Fujifilm's booth at CP+, the coolest filter to try out was the cross filter, since the bright lights of the show floor filled the frame with stars.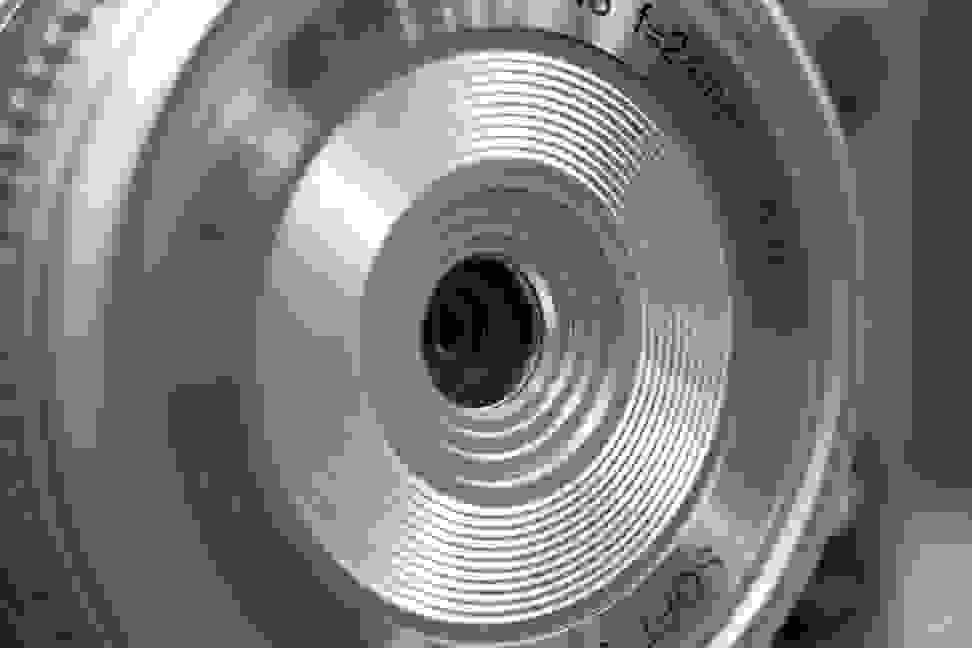 The only hangup during use seems to be that the Fujifilm camera bodies need to be changed from a default setting. Normally, the shutter won't take a photo without contact with the lens. Once you change this setting, though, the XM-FL works just like you'd expect.
Conclusion
Gleefully different
While we've seen a couple of body cap lenses from Olympus in the past, Fujifilm's similar take has none of the pretense of those lenses. It's small, lightweight, and a super cute concept. Our only reservation is the price of this tiny lens, but we're always willing to pay a little bit more for something that's made in Japan, as the XM-FL is.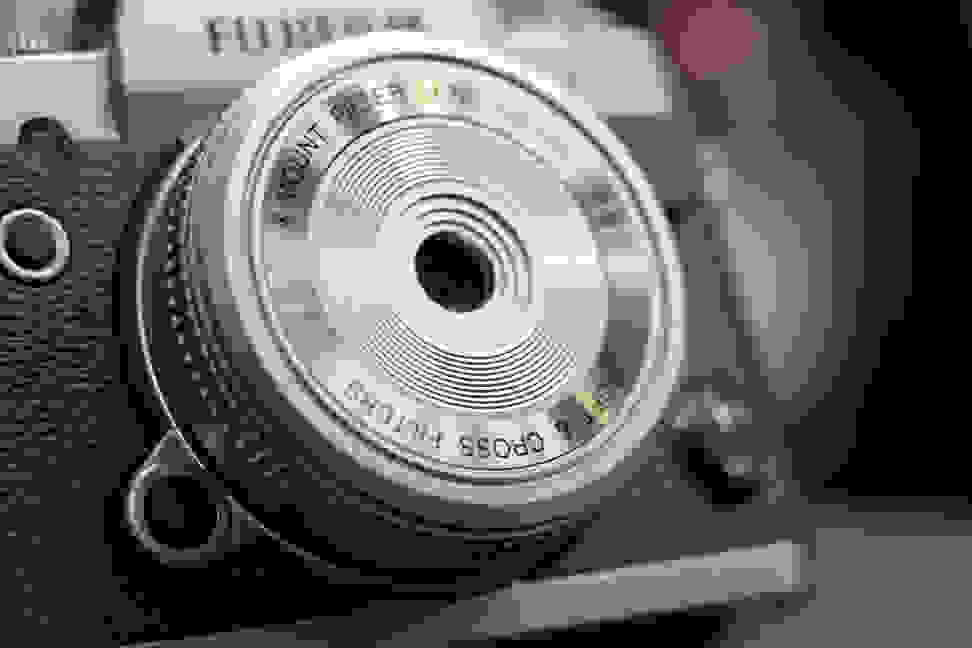 We think that the XM-FL will find a lot of love here in Japan, and we hope that Fujifilm puts it on offer in the United States, too. Everybody should have a fun toy lens in their bag, because, sometimes, why not?
Our editors review and recommend products to help you buy the stuff you need. If you make a purchase by clicking one of our links, we may earn a small share of the revenue. Our picks and opinions are independent from any business incentives.