Lenses
In the Field With the Panasonic 42.5mm f/1.7 Lens
Can the "Nocticron Lite" deliver premium results at a plebian price?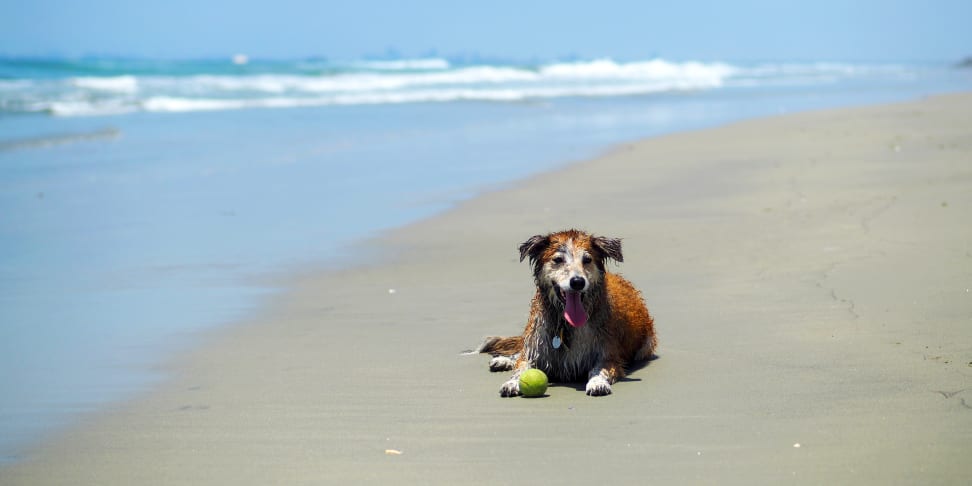 Credit: Reviewed.com / Ben Keough
If there's one dream lens for Micro Four Thirds shooters right now, it's undoubtedly the Panasonic Leica Nocticron 42.5mm f/1.2. Bright, sharp, and capable of buttery smooth bokeh, it's the best portrait lens available for Panasonic and Olympus bodies.
The only hitch? It costs $1,600.
Now Panasonic is looking to bring much of what made the Nocticron such a success to a lower price point with the 42.5mm f/1.7 ASPH. Power O.I.S. lens. It's smaller, lighter, and costs just a quarter of the Nocticron's asking price at a mere $400. But can it deliver similar results?
---
In the Field
In my time with the 42.5mm f/1.7, I came to think of it as a "Nocticron Lite." Everything about it is lite: the actual weight, the user experience, and—to a certain extent—the image quality. Corners have been cut everywhere, but then you'd expect that with three quarters of the price shaved off.
Everything about it is lite: the actual weight, the user experience, and—to a certain extent—the image quality.
Let's start with the build. Yes, it's very lightweight, but it's also plastic. That's a big change from the all-metal build of the Nocticron. It's also missing the Nocticron's aperture ring, and there's no toggle for O.I.S. stabilization or focus mode. You do, however, get full-time manual focus override (assuming you set up your camera for it).
On the plus side, the lens does come with a hood. Still, there's a catch: To actually use the hood you have to remove a plastic ring around the front bayonet mount and then stash it somewhere (presumably in the included lens pouch). But it's reversible, so you can basically forget about the ring if you never plan to take the hood off.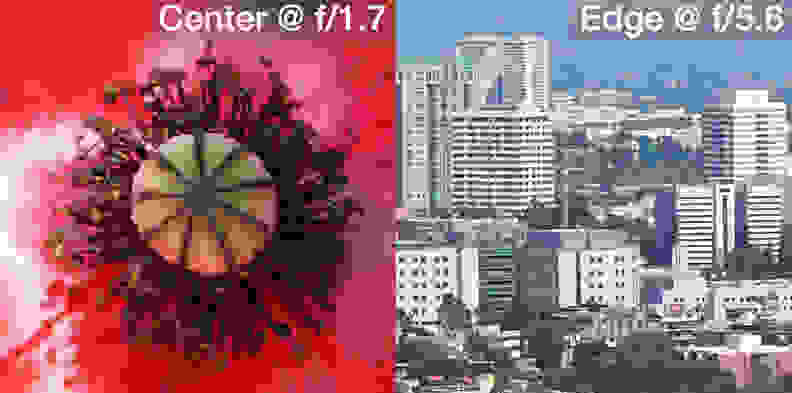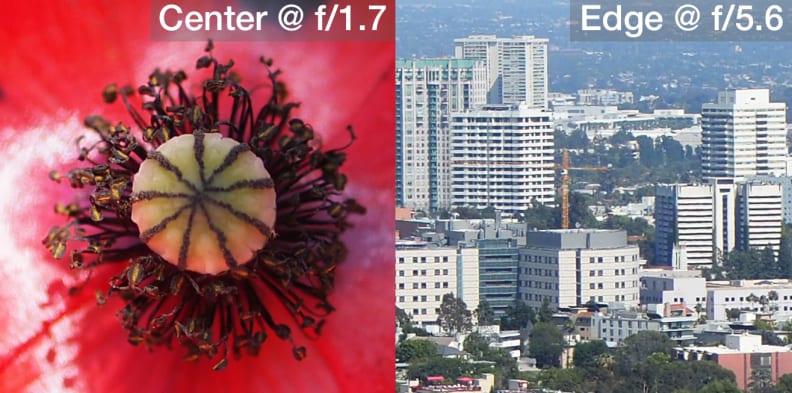 Image quality is generally very good. We haven't put this lens through its paces in our test labs just yet, but sharpness seems excellent in the center from the get-go, and across the frame after stopping down just a little. There's definitely some fringing in high-contrast scenes (see the snail below), and there's also noticeable vignetting at wider apertures.
Bokeh is a mixed bag, and highly dependent on what's in the background. With plenty of room between your subject and what's behind it, you can get nice, smooth blur. But if you're shooting flowers in a garden, for instance, be prepared for some jittery results. Will you miss the extra 2/3 of a stop? You betcha. But f/1.7 is still pretty darn nice.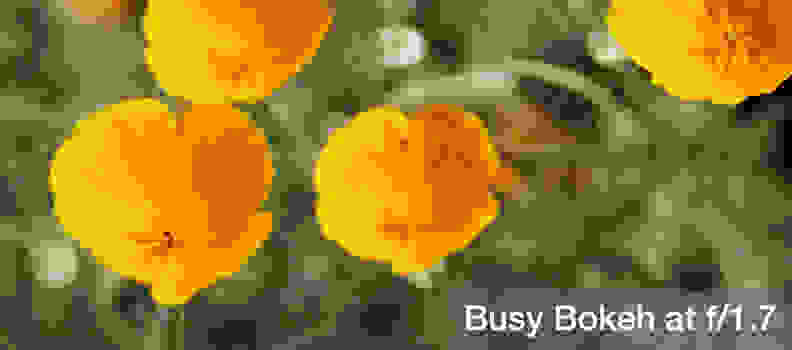 Below, you can check out an assortment of sample images, shot on an Olympus OM-D E-M5 Mark II. Pixel-peepers, you can download full-size images here.
---
Sample Images
All of the photos below are JPEGs straight out of the camera, with minor levels, contrast, and cropping adjustments. Once again, you can download the full-size files here.