Lenses
Up Close With Sony's New Prototype Full-Frame Lenses
Hot glass-under-glass action!
Credit:
Alongside the two new production-ready FE-mount lenses it's showing off at Photokina 2014, Sony also announced the development of four more full-frame lenses. The works in progress include a superzoom, an inexpensive 28mm prime, a fast Zeiss wide-angle, and a 90mm macro.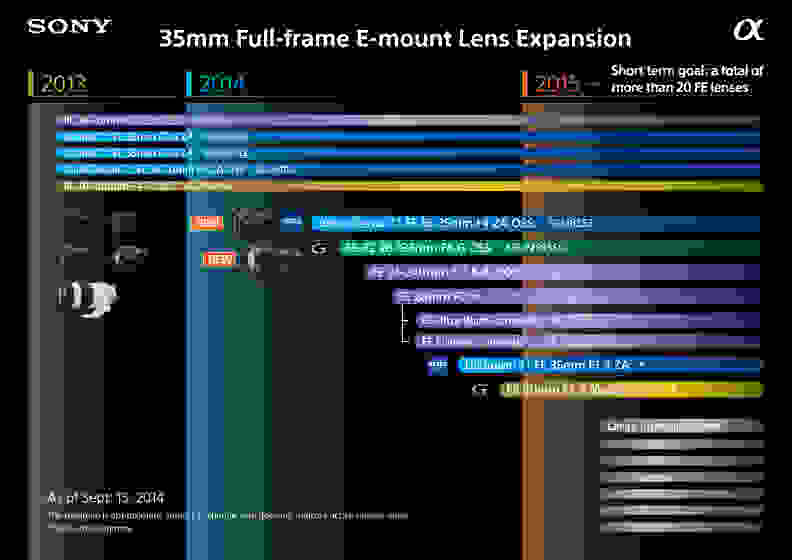 It's exciting news for glass-starved Sony A7 and A7R shooters, as well as videographers using the A7S and NEX-VG900 camcorder.
We've already offered up our thoughts on the new Zeiss Vario-Tessar T* 16–35mm f/4 ZA OSS, and will have an in-depth look at the 28–135mm f/4 G cinema lens soon. In the meantime, here are some shots (under glass, alas) of the promised new optics.
FE 24–240mm f/3.5–6.3 OSS
Offering a 10x zoom ratio, this optically stabilized superzoom will provide an everyday walk-around zoom option for FE-mount shooters. The slow aperture range won't win it any enthusiast cred, but more casual photographers should cherish the versatility.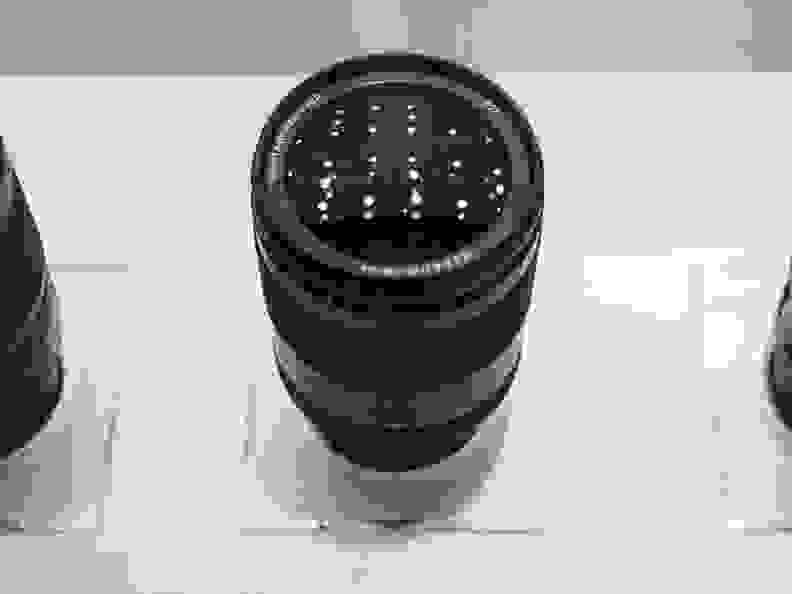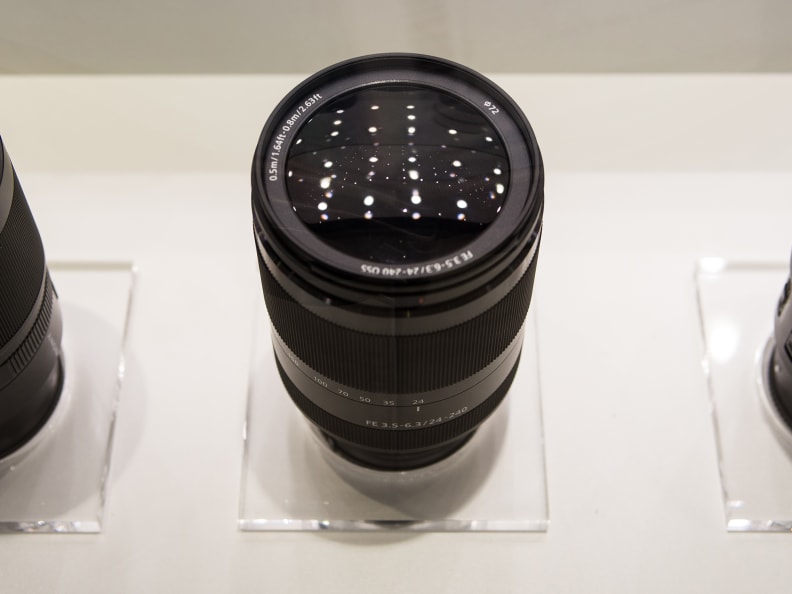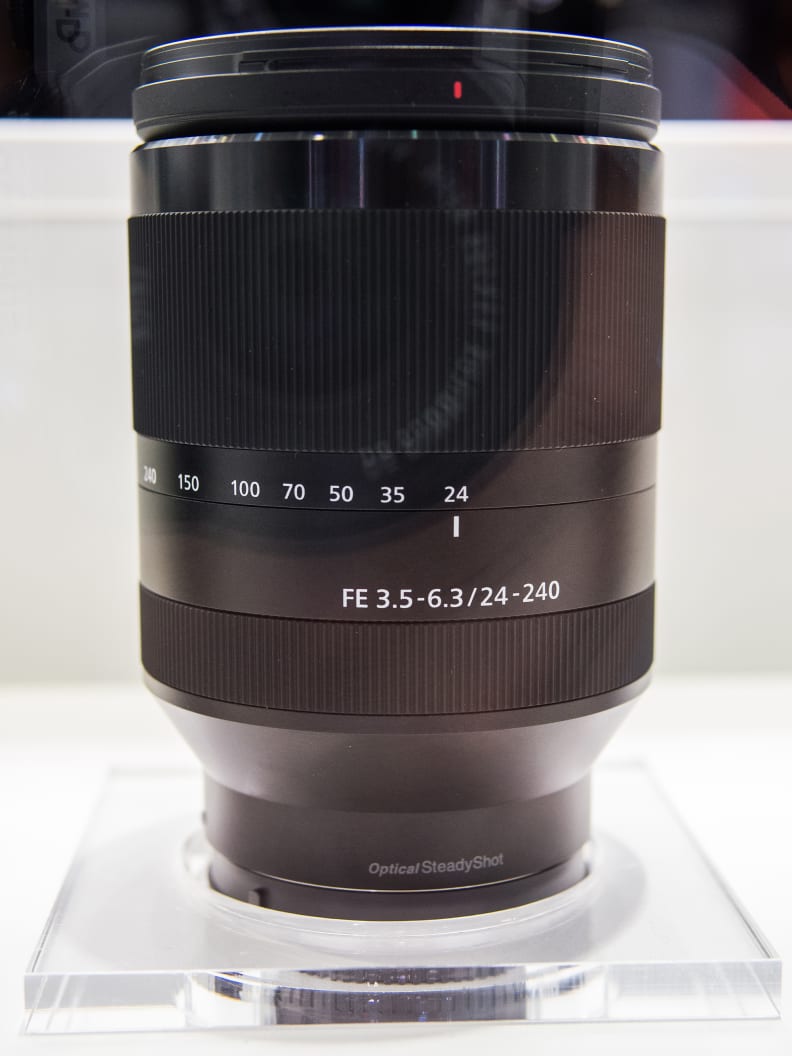 FE 28mm f/2 + Converters
One thing the FE mount family lacks right now is affordable lenses. The cheapest—the 28–70mm kit zoom—is $500 new, and the next cheapest is the Zeiss Sonnar T* 35mm f/2.8 at $800. Yowza.
Sony has promised that this 28mm f/2 will not only be "affordable," but that it will come with two fun adapters for fisheye effects and extra wide-angle reach.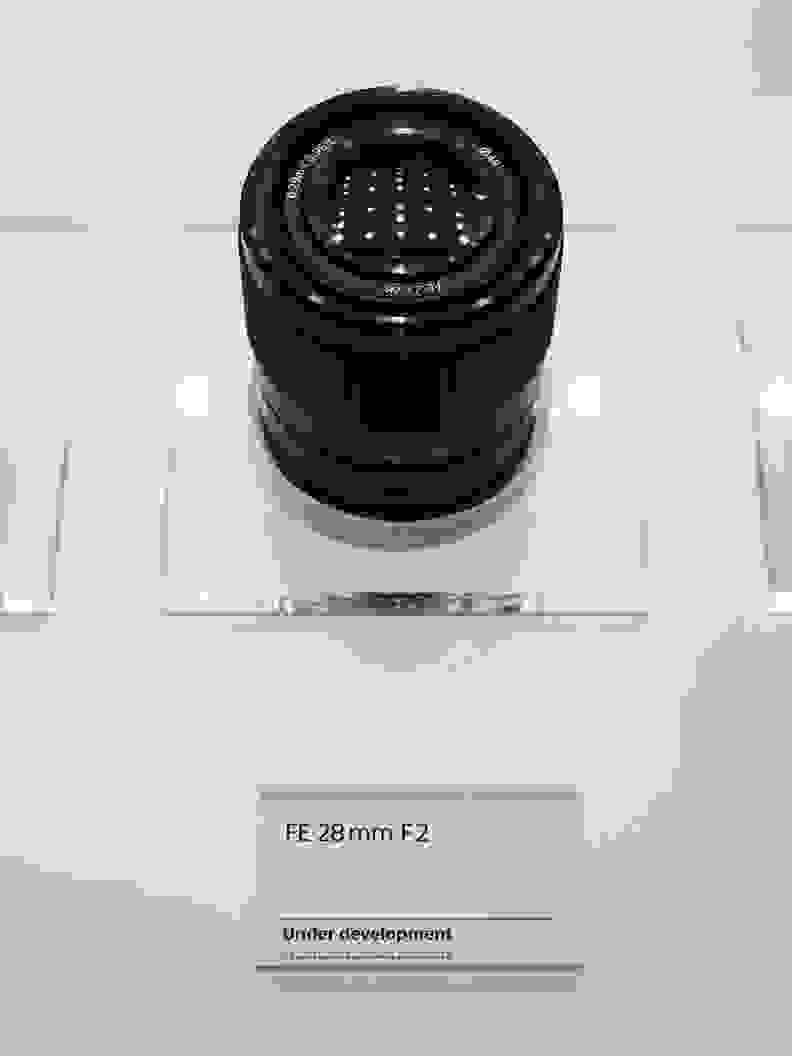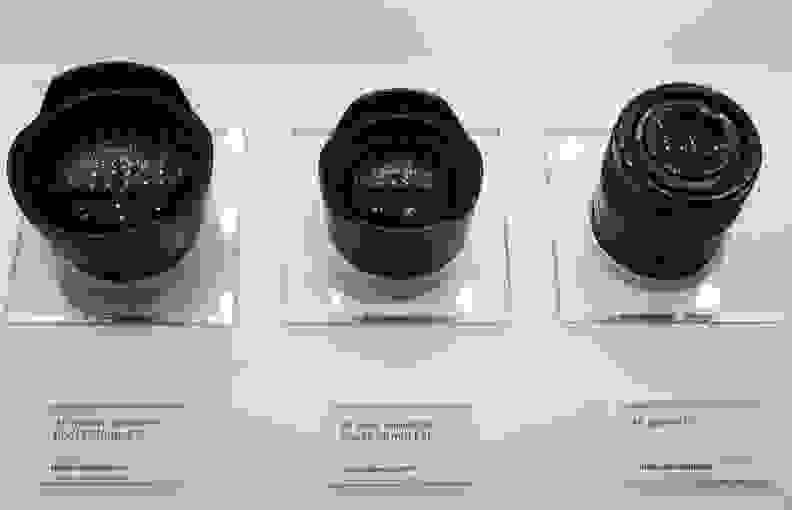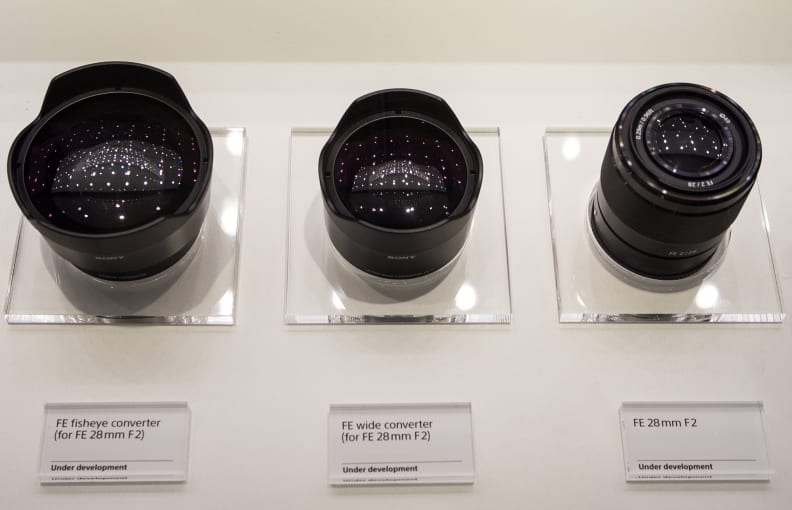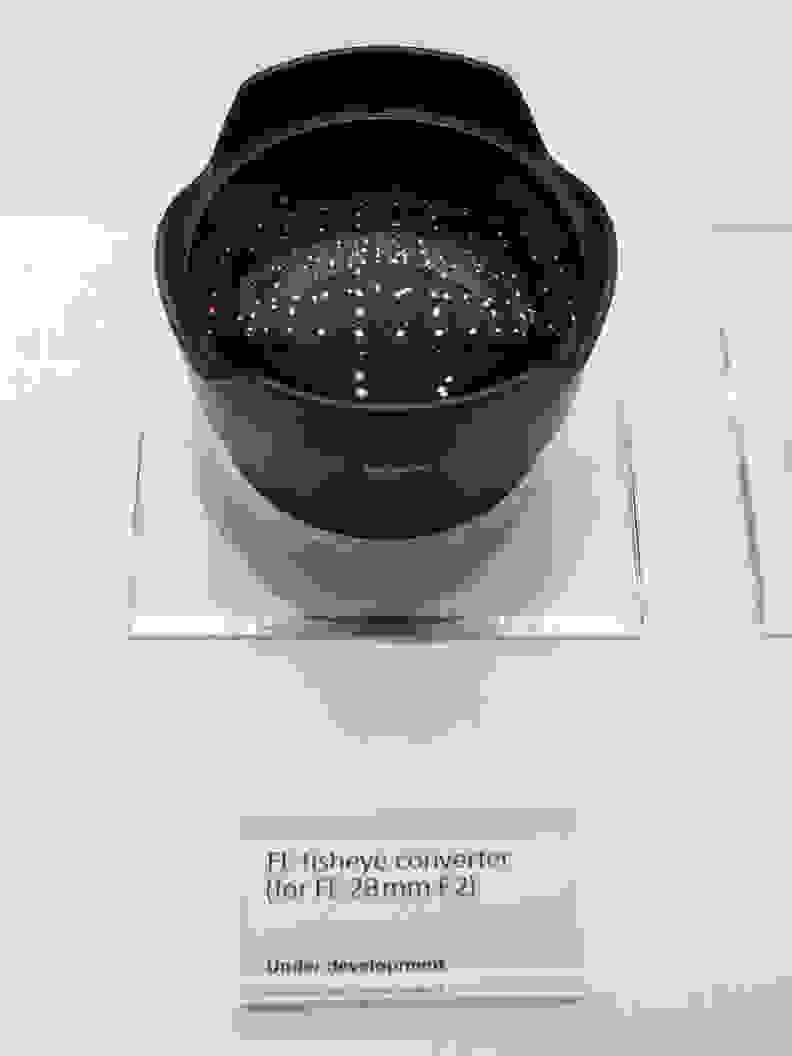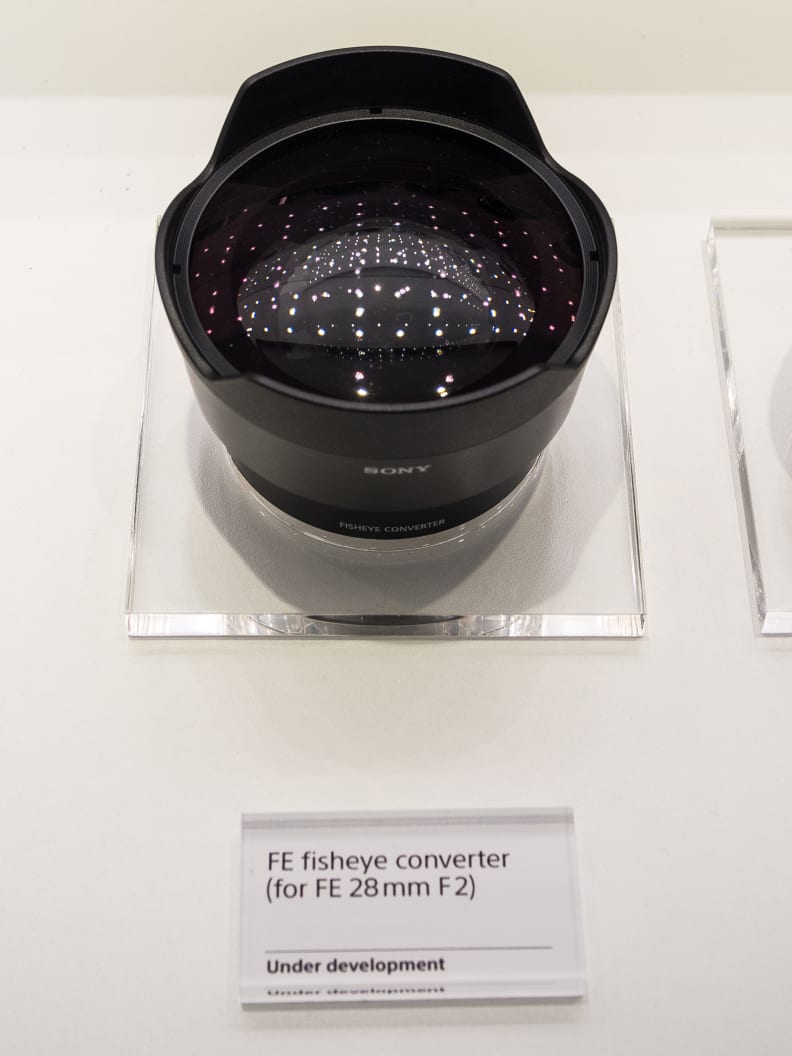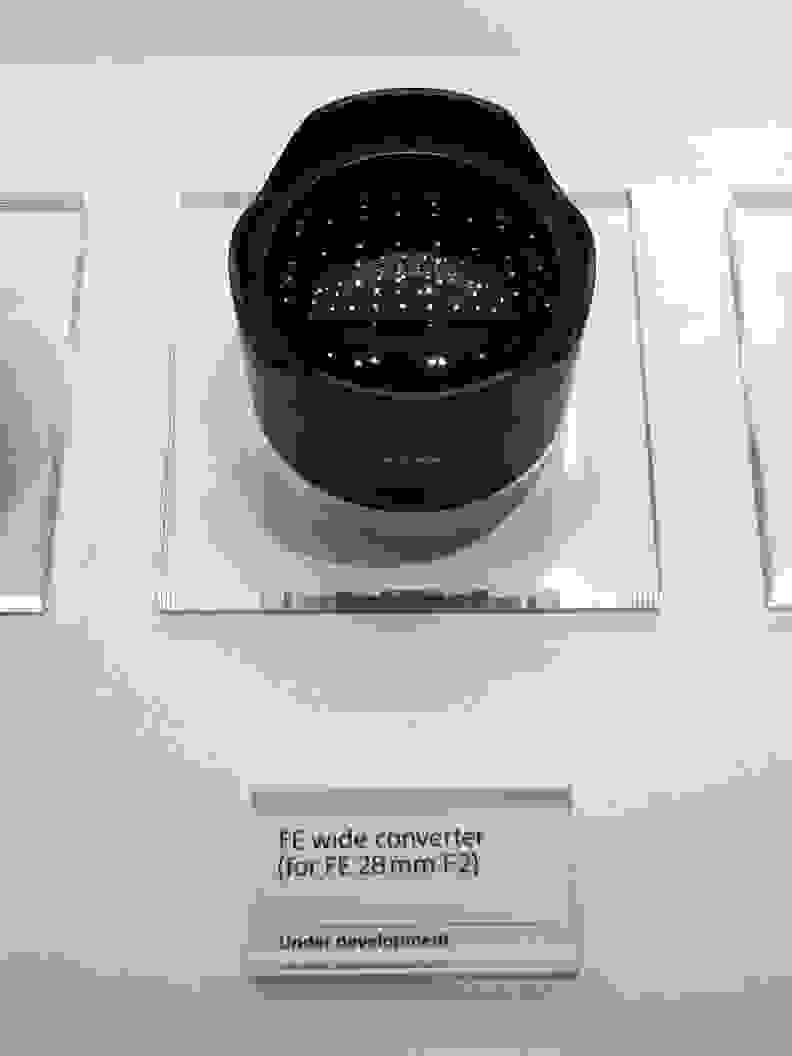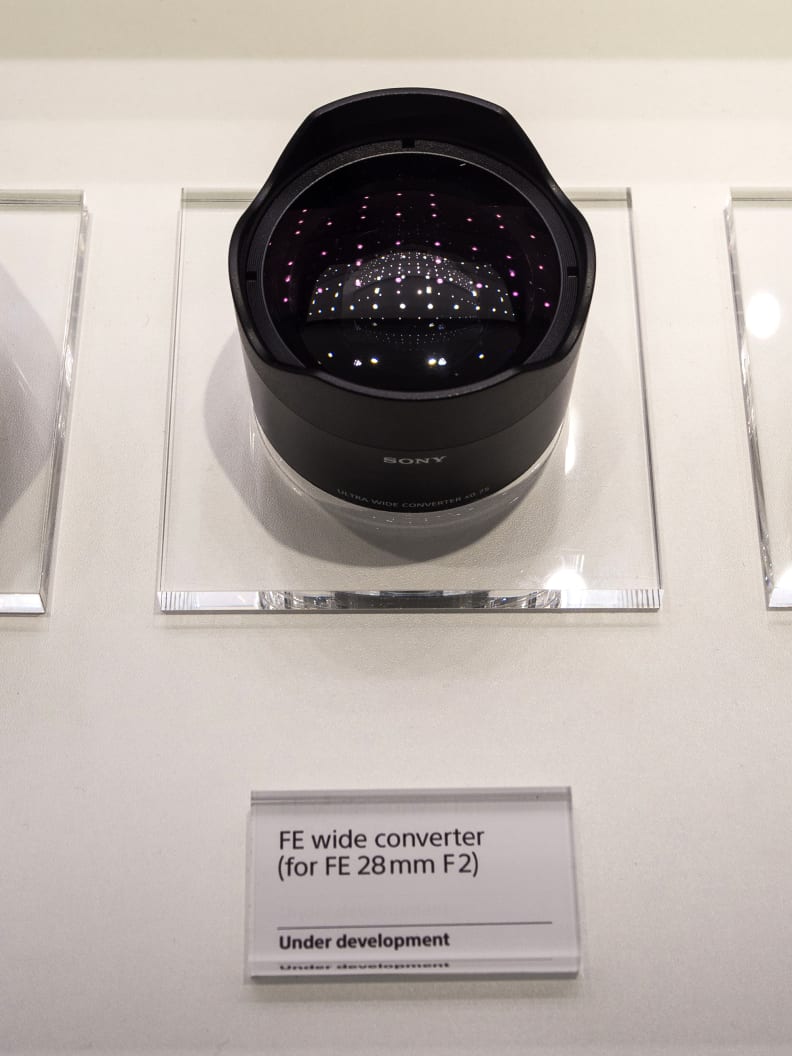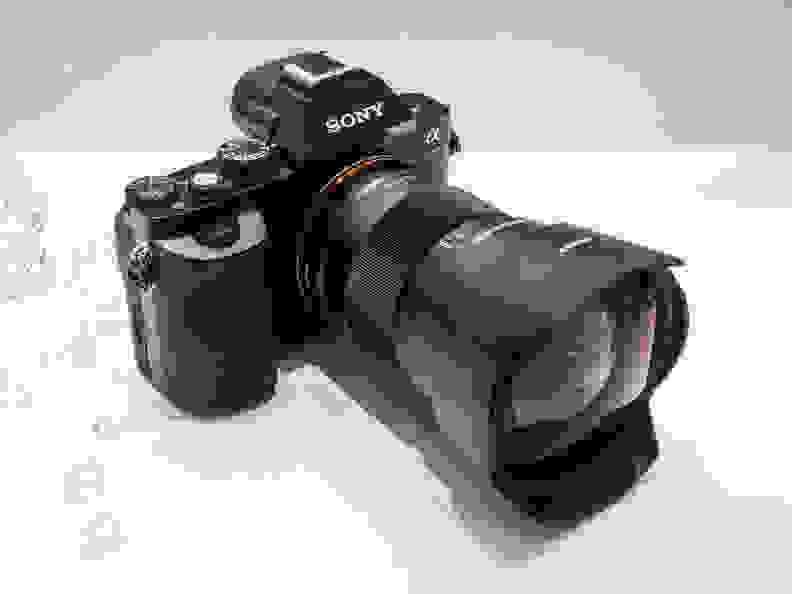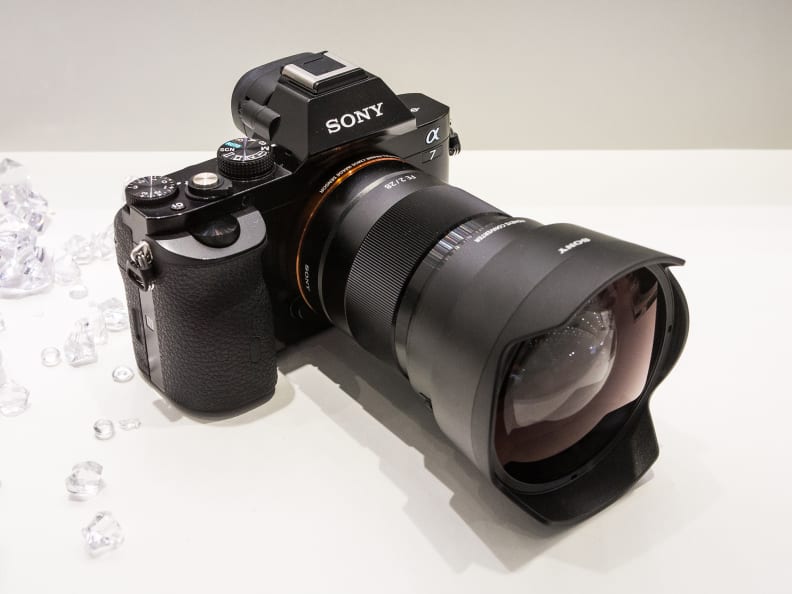 Zeiss Distagon T* FE 35mm f/1.4 ZA
Sony loves its Zeiss branding, and the German optics gravy train shows no signs of slowing any time soon.
The Distagon T* 35mm f/1.4 should pair nicely with the existing Sonnar T* 55m f/1.8, though we're a little surprised Sony decided to double up on 35mm lenses instead of going for an untapped focal length with a 21mm or 85mm Zeiss prime.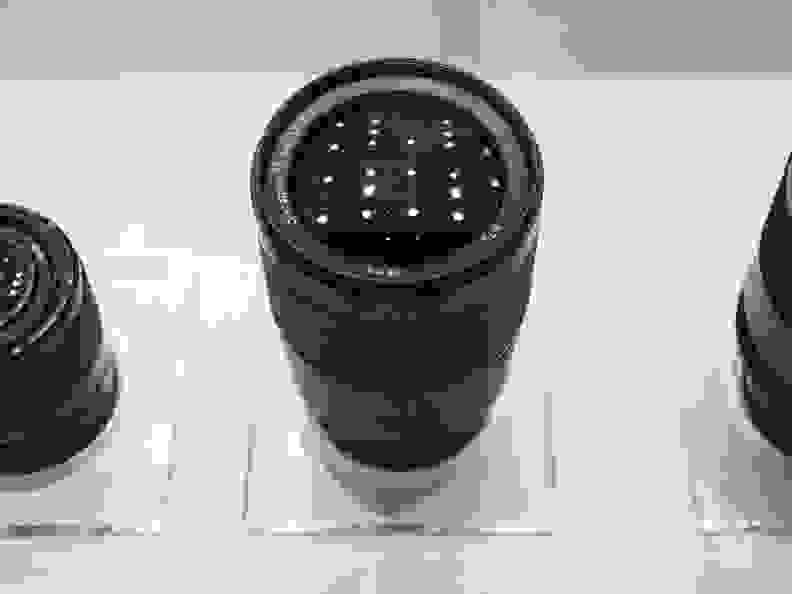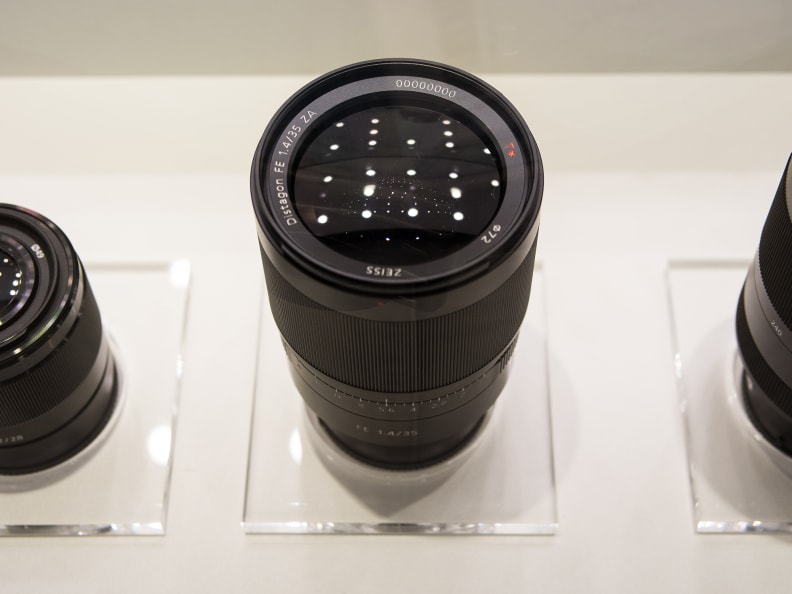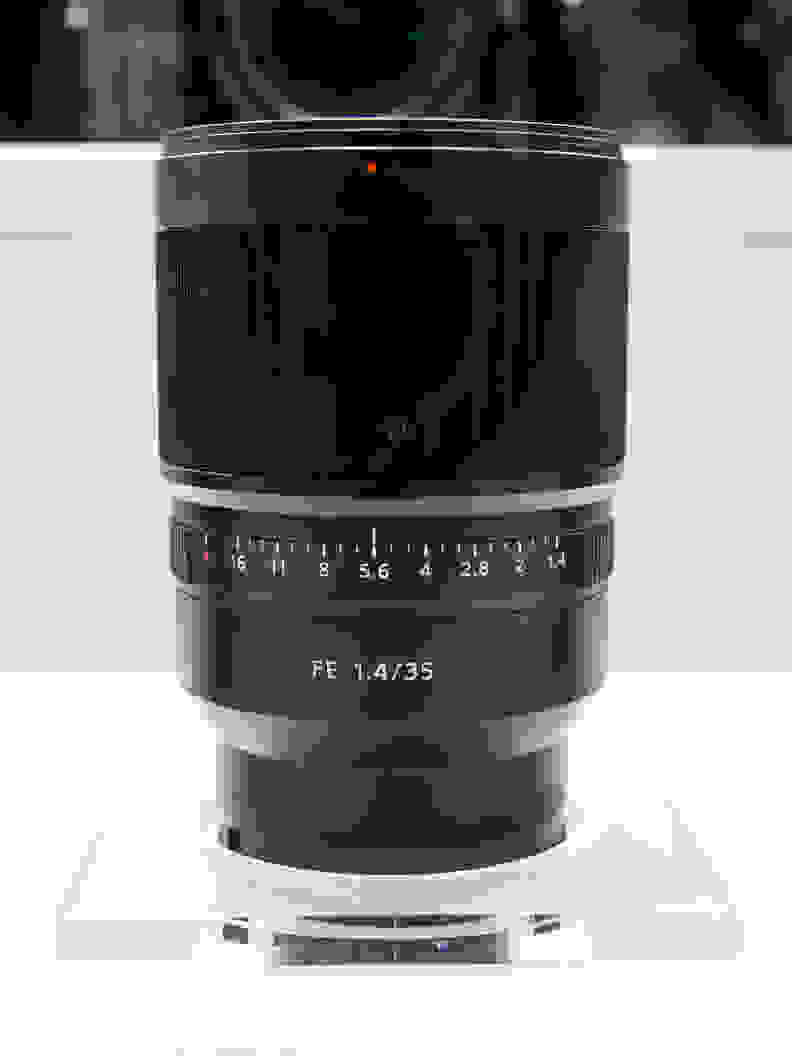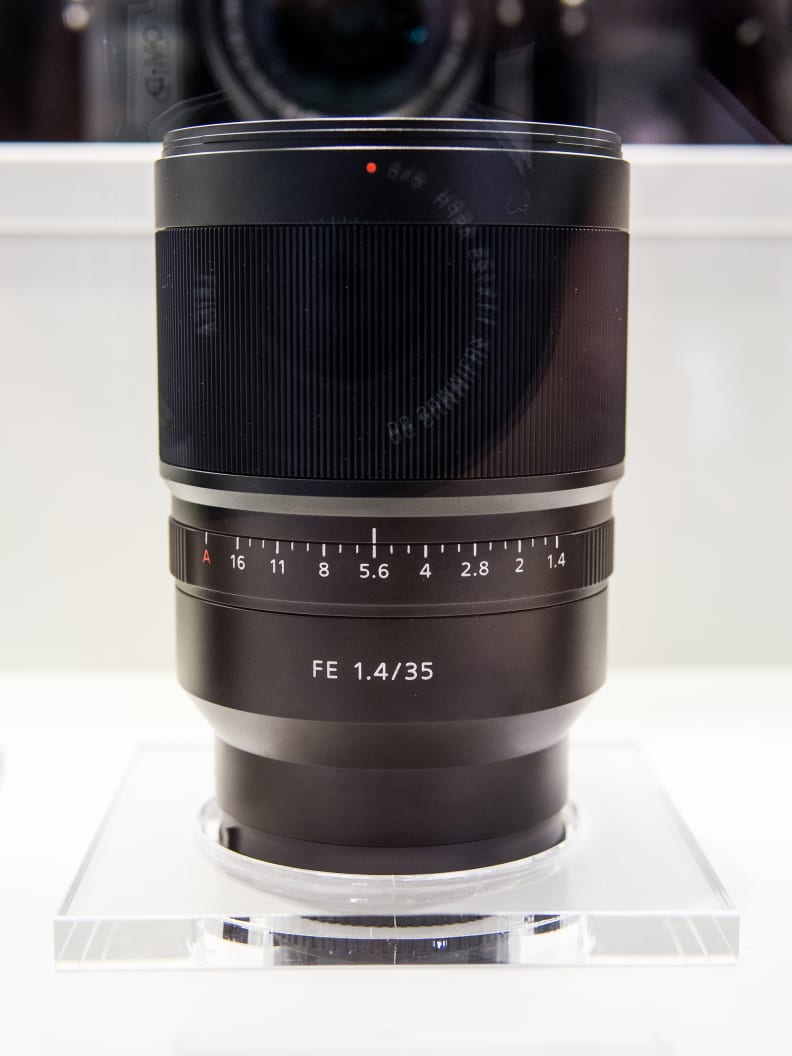 FE 90mm f/2.8 Macro G OSS
If you need biting sharpness and extreme versatility, nothing beats a macro lens—something the FE mount family currently lacks. Sony is set to fix that with this 90mm f/2.8 G OSS. The new lens offers a range limiter switch, OSS control, and what looks to be an autofocus lock button.