Lenses
Get Close (From Far Away) With the New Nikon 400mm f/2.8
Nikon's latest high-end telephoto lens is a boon for sports photographers looking to lighten the load.
Credit:
Nikon has today unveiled some new toys for professional sports and wildlife photographers: an updated AF-S 400mm f/2.8E FL ED VR lens and a new 1.4X teleconverter. The new lens replaces the existing 400mm f/2.8 lens, tipping the scales at a healthy 8.4 pounds—about 1.8 pounds lighter than its predecessor.
The new 400mm f/2.8 has 16 elements in 12 groups, with two extra-low dispersion (ED) elements and two fluorite elements. The lens also has an electromagnetic aperture diaphragm for more consistent exposure control, similar to the one found in the Nikkor 800mm f/5.6 lens released last year.
The improved optical formula is primarily responsible for the drop in weight, with the old 400mm f/2.8 having 14 elements in 11 groups and three ED elements. The reduced weight has also allowed Nikon to reposition the handle further back, similar to the one used on the Nikkor 300mm f/2.8 lens. Of course, all this reduced weight comes at an increased cost, with the new lens hitting stores for almost $12,000—about $2,500 more than the existing 400mm f/2.8.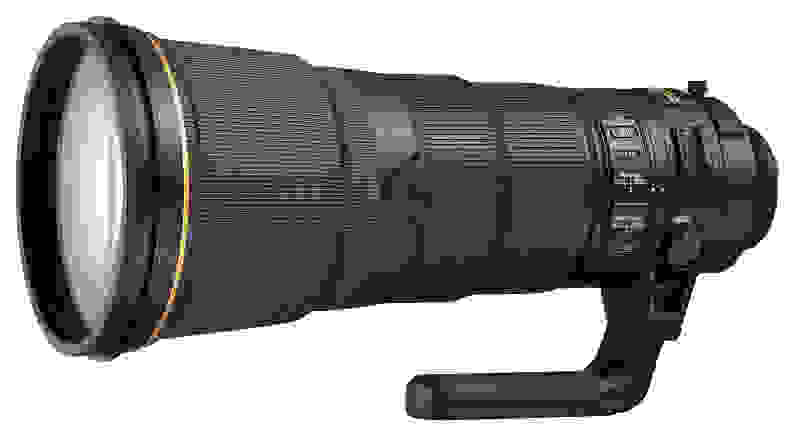 The new lens offers four stops of vibration reduction, useful for panning or (if you're insane) shooting hand-held with a nine-pound lens. The lens has a minimum focus distance of just 8.53 feet (about a half foot less than the existing 400mm f/2.8) and features an internal SWM (Silent Wave Motor) focus motor. The lens also accepts 40.5mm filters, smaller than the 52mm filters used on the previous version.
Nikon is also releasing a new 1.4x teleconverter dubbed the TC-14E III. This new converter has seven elements in four groups and weighs in at just 6.7 ounces. This provides you with a little bit of extra telephoto reach while costing you just a single stop of light loss.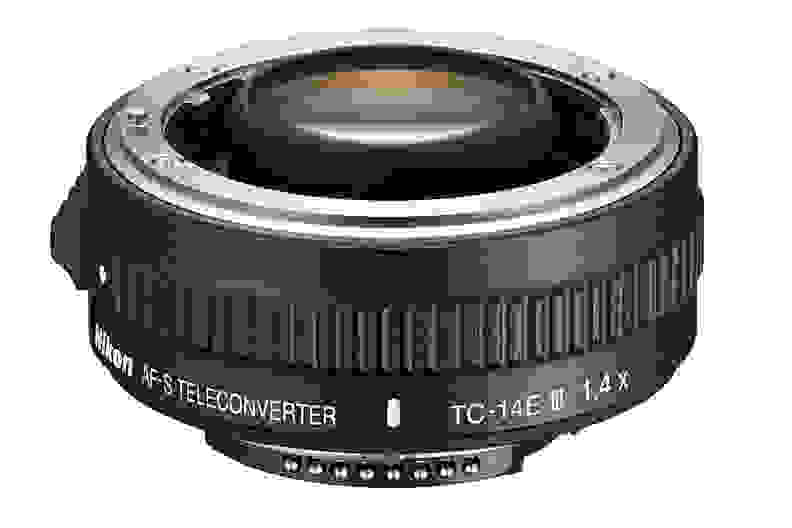 According to Nikon's announcement, the new teleconverter has also been "significantly upgraded for both durability and optical brilliance" with improved moisture and dust sealing. Nikon's reps also told us that all of the optical elements will be coated in fluorine.
The new AF-S Nikkor 400mm f/2.8E FL ED VR will begin shipping this August with (the aforementioned) suggested retail price of $11,999.95. The teleconverter will hit stores at the same time, but will set you back just $499.95—$20 less than the existing TC-14E II.