Lenses
Sony Announces 16-35mm Zeiss Lens, Plus Friends
Need some toys to slap on your new A7? Sony has you covered.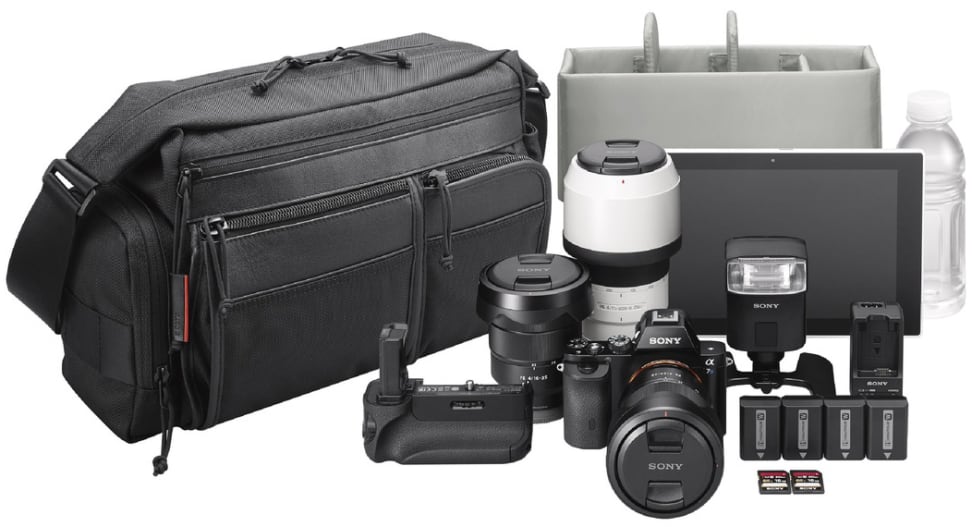 Credit:
This morning at Photokina, Sony introduced the fifth full-frame lens for its E-mount line: the new Vario-Tessar T* FE Zeiss 16-35mm f/4 ZA OSS. With its wide-angle focal lengths and f/4 aperture, the lens is primarily aimed at landscape and architecture photographers.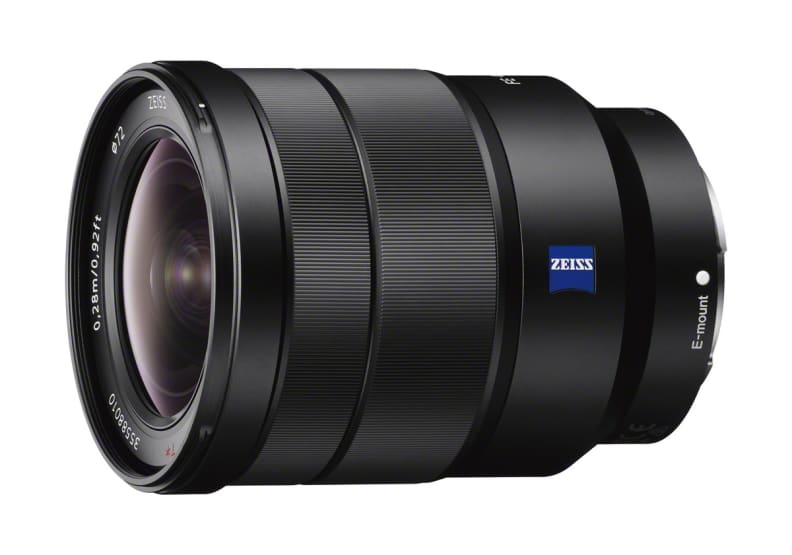 The new 16-35mm f/4 sports 5 aspherical lens elements, including one advanced aspherical element and three ED glass elements. This is supposed to help overall sharpness and reduce distortion throughout all focal lengths. The lens is covered with Sony's T* coating, which is said to reduce flare and improve contrast. Lastly, the lens features image stabilization and is dust- and moisture-resistant, adding to its utility in the field.
In addition to the lens, Sony announced multiple accessories for the Alpha series. The first of these is the new compact HVL-F32M flash with a guide number of GN32 and an adjustable head. Other standard features include ADI flash metering, high-speed sync, auto white balance, and moisture and dust seals. The HVL-F32M will be available this December for around $300.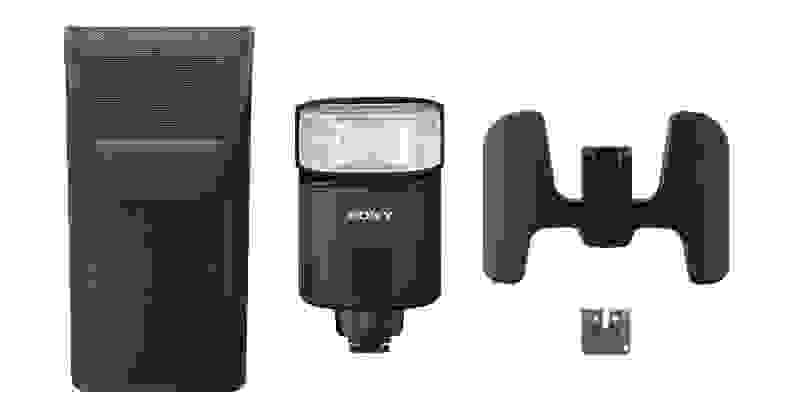 Up next is the new XLR-K2M XLR adapter kit, which provides added audio options for the Sony Alpha A7 and A99 mirrorless cameras, Cyber-shot RX10 superzoom, and NEX-VG900 camcorder. It comes with the ECM-XM1 shotgun microphone, and will be available for around $600 this October.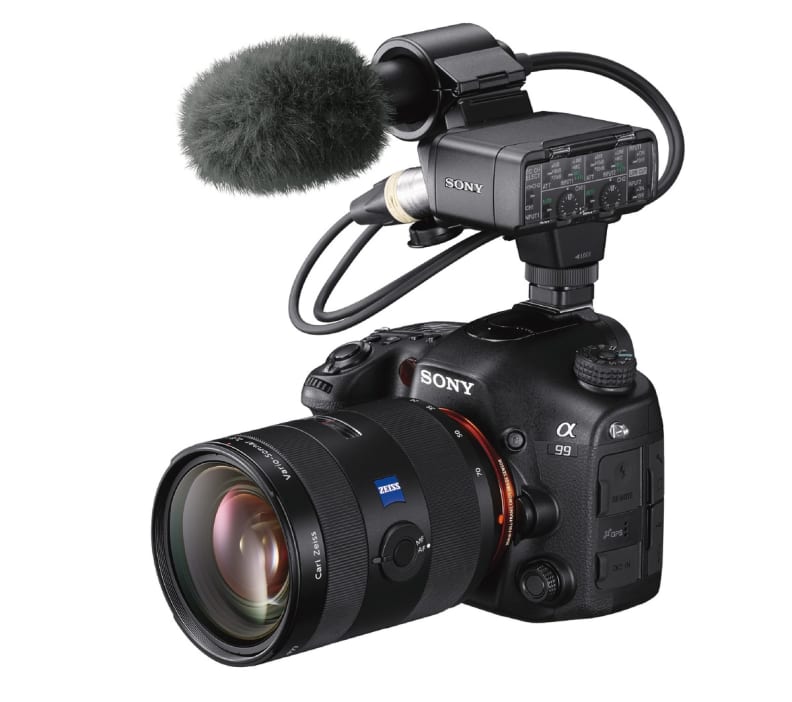 ×
Accessories
But wait, there's more!
The RMT-VP1K wireless remote kit offers functions such as a shutter release, a record button, and zoom control, while the LCS-PCS7 system bag gives A7 users a stylish place to stow their kit. The remote kit is set for a November release for around $70, while the bag is slated for October at $160.
To top things off, Sony also talked about several new lenses under development. First up was a 28mm f/2 lens that Sony says will be released sometime next year. The lens will be released alongside two converter lenses (fisheye and ultra wide angle), and the company hinted that it will be quite affordable. Other works in progress include a 24-240mm f/3.5-6.3 OSS, Zeiss Distagon T* 35mm f/1.4 ZA, and a 90mm f/2.8 Macro G OSS lenses.
Stay tuned to Reviewed.com for all the latest breaking news and hands-on impressions of new cameras and lenses from Photokina 2014!