Lenses
Welcome to Our Lens Review Category
Finally, a lens review site for the rest of us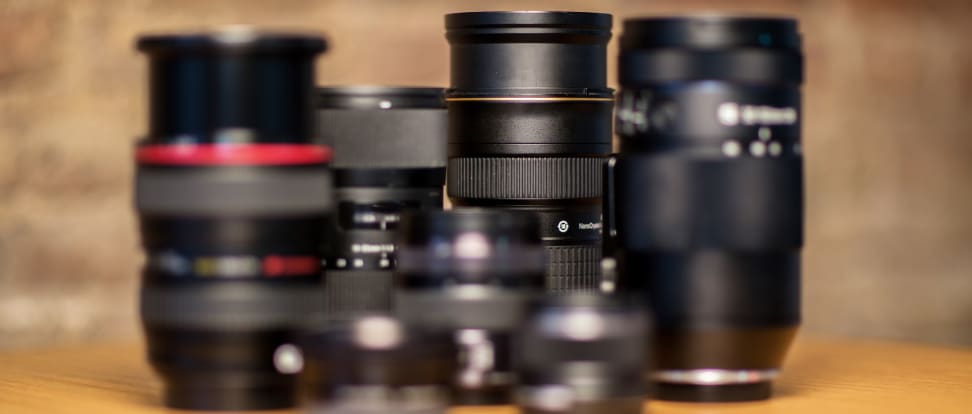 Credit: Reviewed.com / Kyle Looney
Nearly 20 years ago, Reviewed.com started down the path of lab-tested product reviews. Our name was different, (CamcorderInfo.com, for you historians out there), and our focus was much narrower. We believed in the power of images, and our goal was help readers create the best images they could.
Over the years, both Reviewed.com and the imaging industry have experienced enormous changes, but the power of the image endures. Today, we're pleased to announced the newest addition to our family of categories: Reviewed.com Lenses.
Nobody was answering the simple question: "What lens should I buy first?"
The popularity of interchangeable lens cameras is no mystery. Smartphones have largely supplanted our need for inexpensive point-and-shoots, but they often fall short when image quality is crucial. The big moments in life—birthdays, graduations, vacations—call for the best possible pictures.
Today, DSLRs and mirrorless cameras make up a larger proportion of total camera sales than ever before. Mom and dad both have them. Your little brother or sister probably has one. What was once the domain of serious hobbyists and pros has gone mainstream. But expert support and guidance hasn't followed suit.
When we took at a look at the average lens review website, what we found was page after page of clunky charts and complex graphs. Nobody was answering the simple question: "What lens should I buy first?"
Reviewed.com Lenses is the answer to that question. We're taking our message to the masses. We've performed all the lab testing and expert analysis you've come to expect from us, but we've simplified the presentation. We promise not to bury you in technical jargon.
However, if you're a bit more technically-inclined, we're here to serve you as well. Just click on the "Science & Testing" page of any review for the gloriously nerdy details.
Our unique ratings system allows you to cross-compare any lens, regardless of lens mount or brand. That way, if you haven't yet purchased a camera, you can get a sense of how good or extensive a lens family is. If you already own the camera, simply filter the list of reviews by your preferred lens mount.
Getting expert advice shouldn't be a chore in itself. Photography should be fun. Reviewed.com is here to help. If you're ready to begin, start here with our Beginner's Guide to Buying Camera Lenses.