Lifestyle
10 apps to help you eat healthy while quarantined
But don't throw away the cupcakes, you need those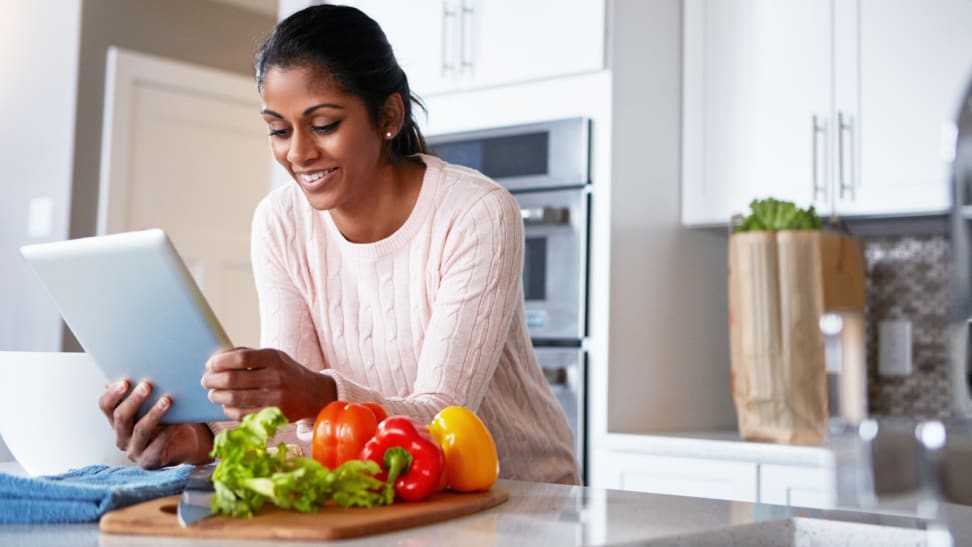 Credit: gradyreese / Getty Images
Many people are ultra-focused on health right now due to the COVID-19 pandemic. But, let's be honest, we're eating way more pasta and emotional support brownies than we're used to. It's not the time to be dieting and watching our figures, but we can still try to make healthier food choices while we're stuck at home. To help, we rounded up 10 apps that can help you eat healthily and stay healthy.
These apps feature meal prep recipes, barcode scanning for ingredient lists, weight loss dashboards, personal coaches, hydration tips, organic options, and many other perks. Bonus tip: regardless of where you shop, make sure you're washing your produce before you eat anything!
1. Noom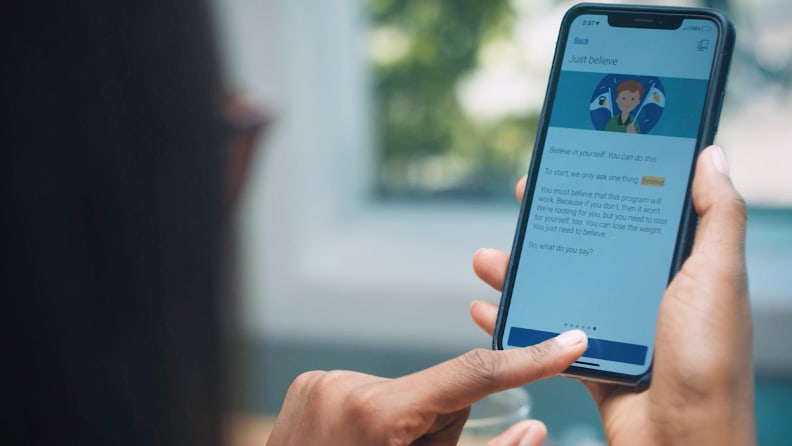 Noom aims to help you form healthy habits and lose weight. It was created with a psychology-based approach that "infers deep-rooted thoughts and triggers." Most of the triggers concern eating habits, including social and emotional eating, afternoon cravings, and those who have a late-night sweet tooth.
Our editor Megan McCarthy tried Noom for three months and found that it did have a positive impact on her overall eating habits and lifestyle, but as with all weight-loss programs, results vary by the user.
The app uses its scientific basis to provide flexible coaching and goal setting, personalized feedback, over 250 articles for reference, customized meal and exercise plans, food logging options, and a pedometer to track your steps. All of the features are made simple in the form of a course you progress through, and you'll have support the whole time with a personal coach.
2. Weight Watchers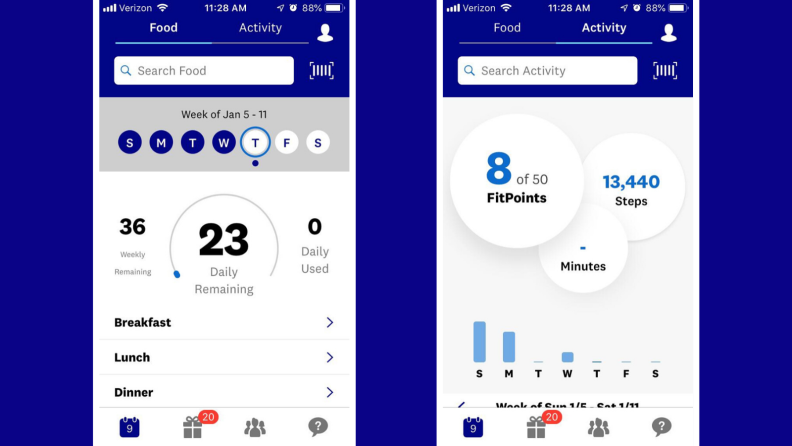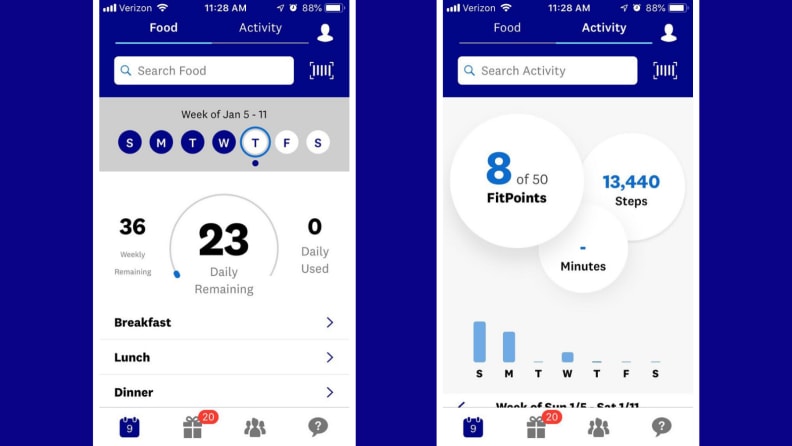 Weight Watchers (WW) has spread across the nation through community meetings and support systems, but now you can do it all through an app. It aims to help you eat healthy and reach daily movement goals by providing over 8,000 recipes (yes, you read that right), a barcode scanner to learn food facts, coaches available 24/7, at-home weigh-ins, and a "connect" feature where you can share wins with the community and find inspiration.
Our audience development manager Rachel Moskowitz used WW for a full year and really enjoyed her experience, but noted that you have to put in the work to make the program effective for you.
The classic features are wrapped into a "My Day" dashboard within the app. From there you can log your meals and exercise, save recipes, and weigh-in. At each virtual weigh-in you can update your current weight, view progress, and reflect on each week. The app is useful in the times of social distancing, but it's also a great way to keep track of what you eat while you're on the go!
3. Thrive Market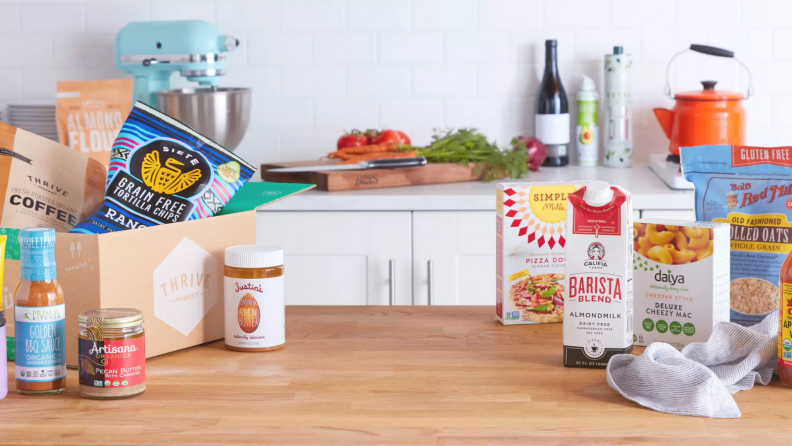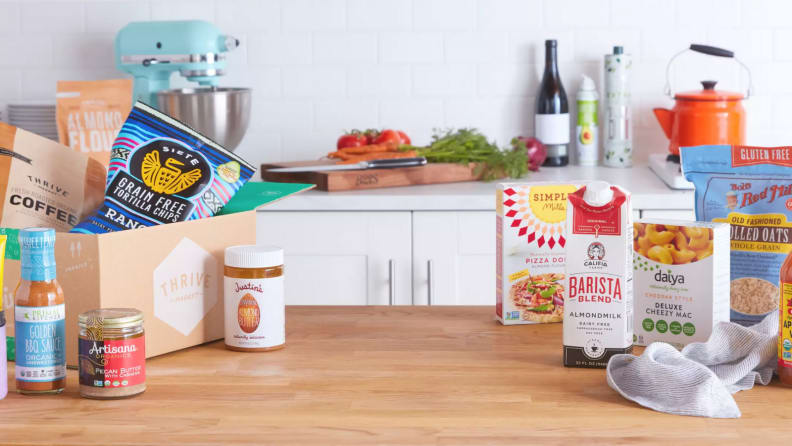 A large part of eating healthy is buying healthy foods to cook. My top tip is to make a list before you go and stick to it, but I've also had my fair share of aisle-browsing, impulse purchases of veggie corn dogs or Ben and Jerry's. Enter Thrive Market! It's an online grocery store for organic and non-GMO brands. By cutting out the middleman, they're able to offer products at a large discount of 20 to 50% off.
Thrive Market has separate sections for different diets: ketogenic, paleo, gluten-free, vegan, raw, etc. And, not only does it have groceries, but it also has household cleaning and pantry supplies! It ships directly to you, making grocery shopping a breeze—you can do it from the couch and still get the greatest quality goods.
Download the Thrive Market app
4. Daily Harvest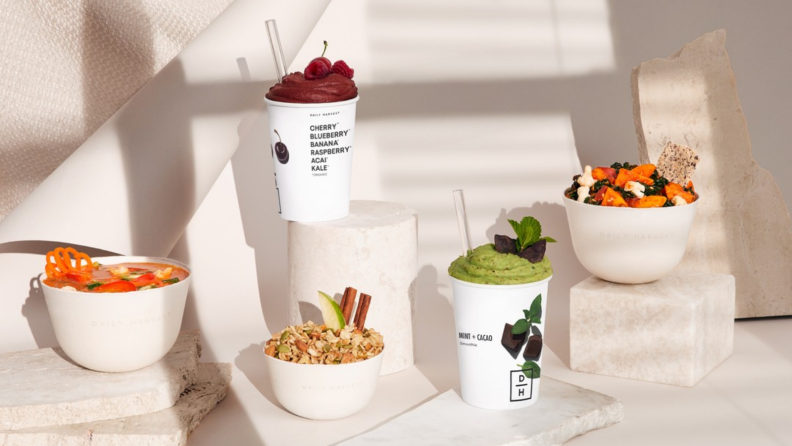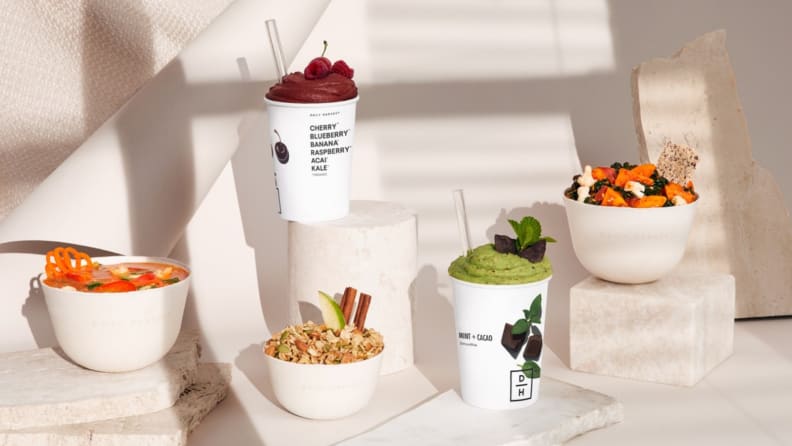 Daily Harvest makes getting groceries and making meals easy. The premise is simple: you select which meals you want to eat in the coming week, you pick a delivery window, and then they deliver a box of all the ingredients for those selected meals right to your front door. How amazing is that?
Daily Harvest is great for people who don't have a lot of time to shop or face transportation obstacles to get to the store. Unlike other meal delivery services, Daily Harvest offers smoothies, oat bowls, soups, harvest bowls, and lattes. The diets are entirely based on fruit and vegetable meals, so it makes a great choice for vegan and vegetarian eaters.
5. Grubhub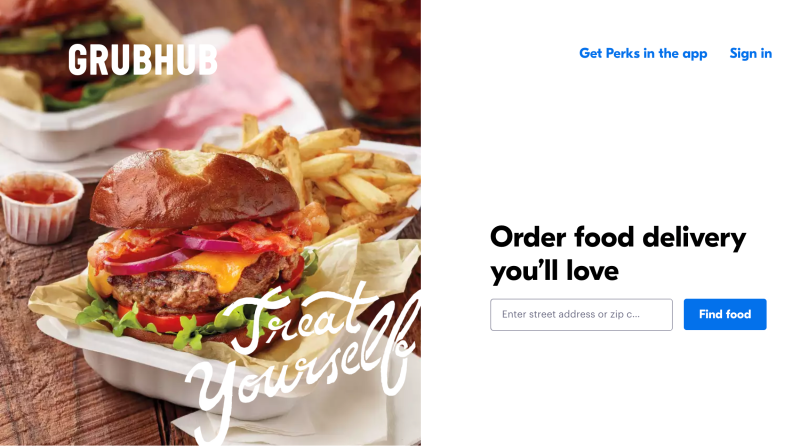 I'm a firm believer that you don't have to eat healthy 100% of the time, and sometimes ordering out is the best option. With Grubhub you have access to your favorite local eateries and restaurants. The interface is easy to navigate and makes checking out quick. Then, the food is delivered right to your door. They also just rolled out "Contact-free delivery" to keep drivers and customers safe.
Though we should all be staying home if we're able, it's still nice to support local businesses. With Grubhub, you can switch up your meals (anyone else tired of chili?) and give back to the places you love.
6. MyFitnessPal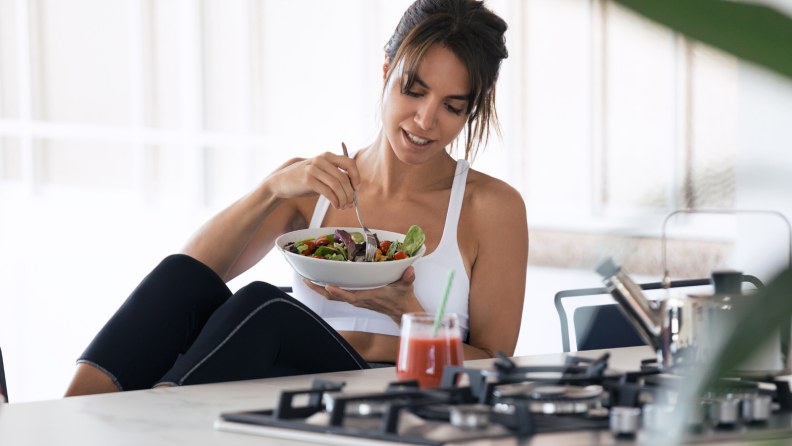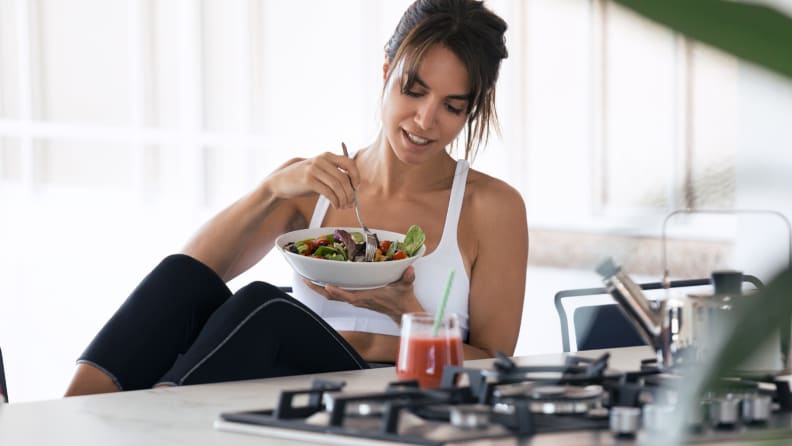 MyFitnessPal is a weight loss and activity-tracking app. It contains over six million foods that you can log in your daily food diary. It also has a nutrient tracker where you can keep tabs on your calorie, fat, protein, carb, sugar, water, and vitamin intake. You can import your own recipes, which is great if you have certain meals that you love or have a diet that doesn't always align with online recipe resources.
The app also connects with over 50 apps for exercise and movement—like MapMyRun, Garmin, Fitbit, and the Health app—combining all your stats in one place. MyFitnessPal brings all the information you need to stay active and healthy into one app, and it even has an option to connect with your friends for accountability and support.
Download the MyFitnessPal app for $9.99/month
7. Fooducate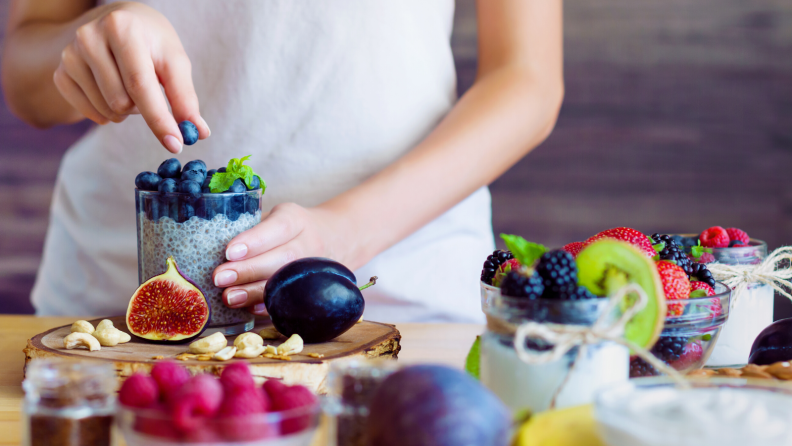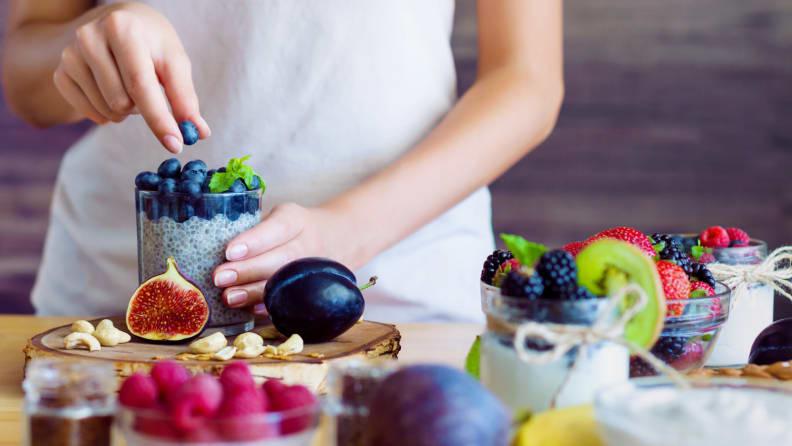 The Fooducate app is a digital eating coach backed by science. The app has a dashboard where you can track your food intake and workouts, while also tracking other factors like nutrients, macros, sleep, mood, and hunger. Since eating is impacted by internal and external factors, Fooducate can be a great resource for people looking to live healthy in all aspects of their day-to-day life.
The app includes healthy and diet tips from professionals to help you lose weight. In my opinion, the best feature is how it displays food facts. The app can detect hidden ingredients like added sugars, trans fats, GMOS, and more in the ingredient breakdown of any food you search. The app gives each food a rating A+ through D to make it quick and easy to learn about what you eat.
8. Drink Water Reminder N Tracker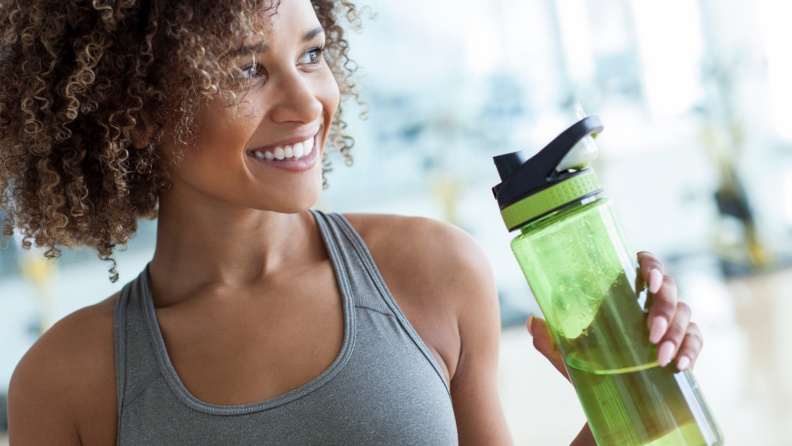 Staying hydrated is one of the healthiest things you can do—now and always. You should always aim to drink more water, and it's even more important now that COVID-19 is impacting communities across the nation.
While there isn't a medically-endorsed amount of water you should drink each day, many people aim for 64-ounces (eight cups). If you aren't used to drinking that much water, the Drink Water Reminder N Tracker app is an easy way to set up reminders and track your water intake during the day without being annoying. You enter in your goal ounces, how much your water bottle holds, and what hours you're awake. Then the app divides the time awake by how many water bottles you'll need to drink to reach your goal. That number (say, seven) is how many alerts you'll receive during the day to drink!
Download the Drink Water Reminder N Tracker app
9. Oh She Glows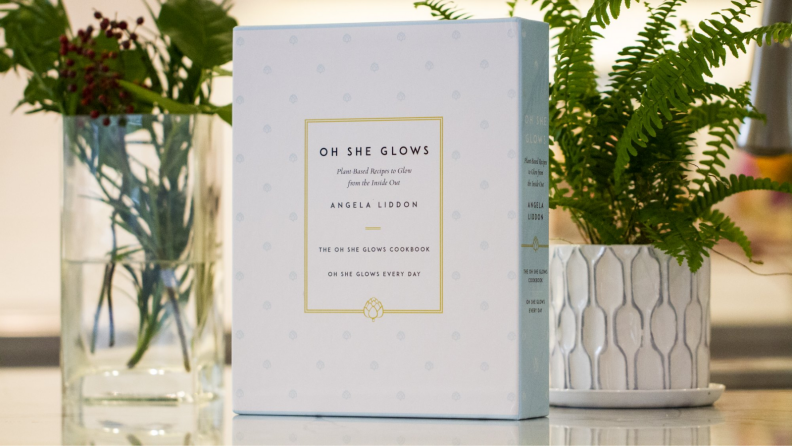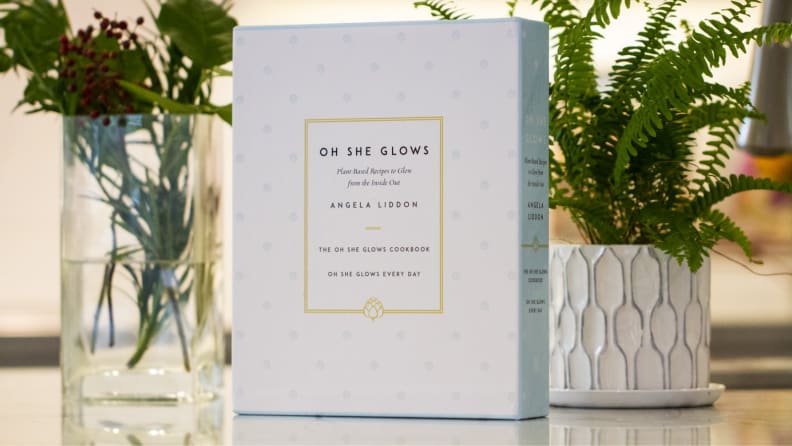 If you're into cookbooks, you've likely heard of Oh She Glows, a plant-based blog and bestselling cookbook by Angela Liddon. The app is an easy way to search through over 140 recipes, some of which aren't posted anywhere else! Each one is expertly photographed too, so it's fun to find new meals.
The app makes searching for recipes simple: you can enter a keyword or ingredient and find options, or you can search categories and filter by your diet or food sensitivities.
The Oh She Glows app also allows you to save your favorite recipes for quicker access, and it links to iCloud. It has additional built-in features that keep the screen from timing out while you're mixing or kneading, and you can "strikethrough" recipe steps as you go to keep your place.
10. Yummly
The Yummly app is essentially your sous chef. It has over two million recipes to choose from, tools and videos to help breakdown different techniques, and recipe scheduling. You can save your favorite recipes all in one place for easy access while shopping at the grocery store or spending time in your kitchen.
For me, sifting through that many recipes sounds intimidating, but Yummly has filters to help find the recipes that you'll like. You can personalize your search by dietary needs or restrictions, and you can enter ingredients one-by-one to find recipes that work with what you already have on hand—which has helped me the last few weeks!
The product experts at Reviewed have all your shopping needs covered. Follow Reviewed on Facebook, Twitter, and Instagram for the latest deals, product reviews, and more.
Prices were accurate at the time this article was published but may change over time.