Lifestyle
12 housewarming gifts new homeowners actually want
Help turn their house into a home.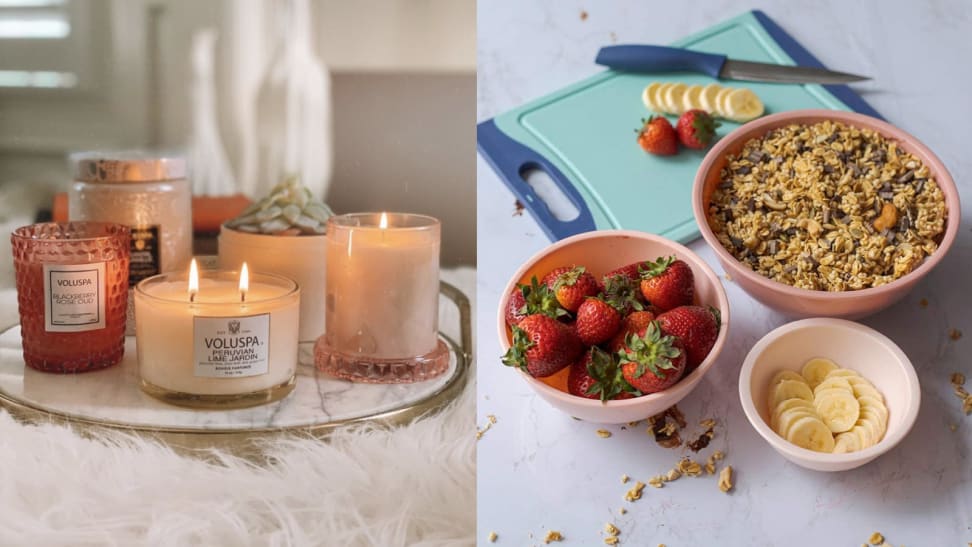 Credit: Voluspa/Amazon
When I first moved into my house, I invited friends over to check out the place. They were all so gracious with their gifts, but I was starting to run out of room for all the wine. Sure, I love a good bottle as much as the next person, but embarking on the daunting task of homeownership meant I needed something a little more functional.
I'd never do something as extra as tell my friends what kind of gifts I could have actually put to use in my new home (because, after all, their friendship is the greatest gift I could ask for). But if you ever find yourself browsing the aisles of your local liquor store before attending a housewarming party (or visiting a new homeowner), consider snagging one of the following much more useful gifts instead.
1. This top-rated Anthropologie throw blanket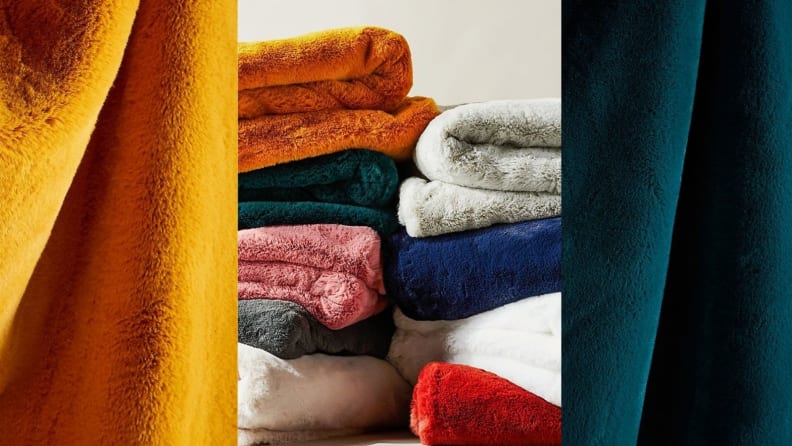 Is it really a home if there isn't a super plush throw draped over their sofa? Let's just say this throw puts the "warm" in housewarming. Serving as both a décor item and something to keep them bundled up on the couch, Anthropologie's highest-rated faux fur throw is also made of eco-friendly materials. With 60 by 70-inch dimensions, reviewers report it even has a slight weight to it, providing an extra dose of comfort and relaxation.
Get the Sophie Faux Fur Throw Blanket from Anthropologie for $98
2. This beautiful candle set from Amazon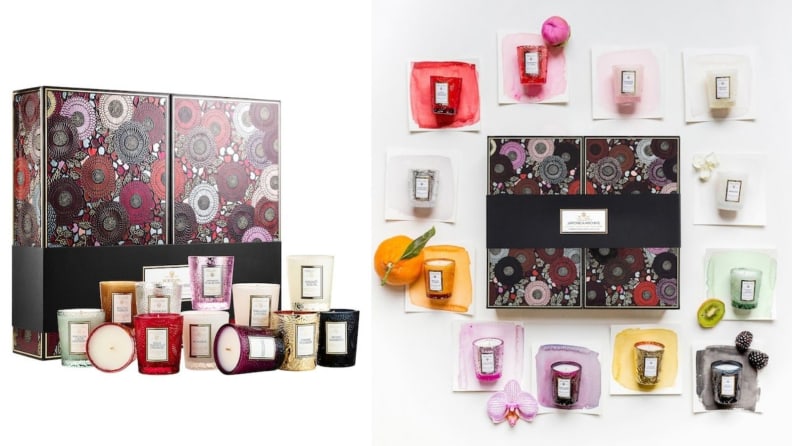 Candles don't only set a cozy vibe (like a single-flame fireplace!) but they give a house a welcoming, home-y vibe when you choose the right scent. Since scent preferences are subjective, treat your pal to a variety they can choose from based on their mood. In this set of 12 candles, they can indulge in funky mood-setting fragrances like Baltic Amber, Japanese Plum Bloom and Panjore Lychee. Shoppers rave over the gift's stunning presentation: "These candles are amazing. Not only are they fragrantly wonderful, but the glass and the box also make an awesome gift presentation for that someone special. The candles burn for a long time and remain fragrant. Love love love these."
Get the Voluspa Japonica 12 Candle Archive Gift Set from Amazon for $145
3. This knife set with over 4,300 reviews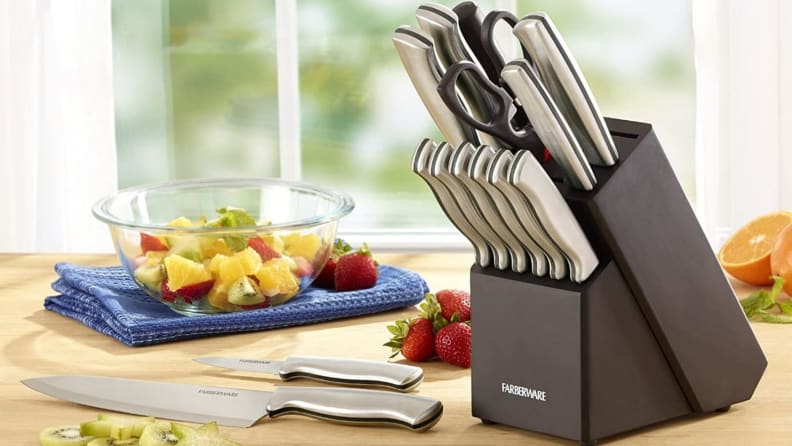 There are two things in life I can't live without: oxygen and my Farberware knives set. It has all you need to chop, slice and julienne your way to better meals with a variety of textures, like a chef knife, bread knife, six steak knives, sharpening steel, and more. Of its 4,300 reviewers, many folks report this set provides a great bang for your buck because each piece is comfortable to hold and sharp enough for all your everyday cooking needs.
Get the Farberware Stamped 15-Piece High-Carbon Stainless Steel Knife Block Set from Amazon for $39.99
4. This top-rated Tuft & Needle dog bed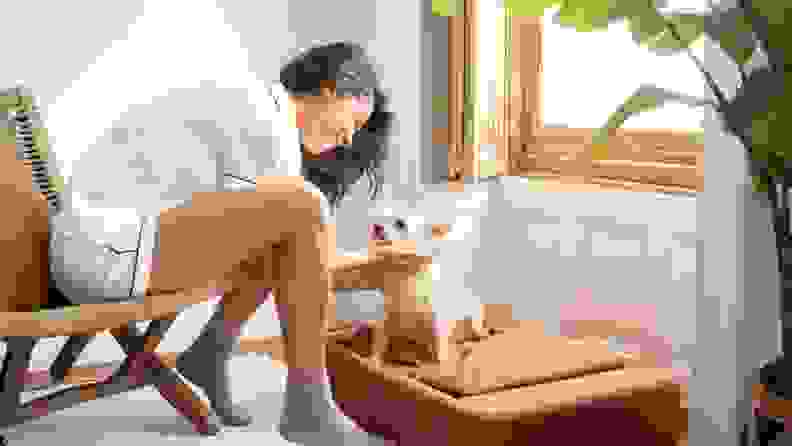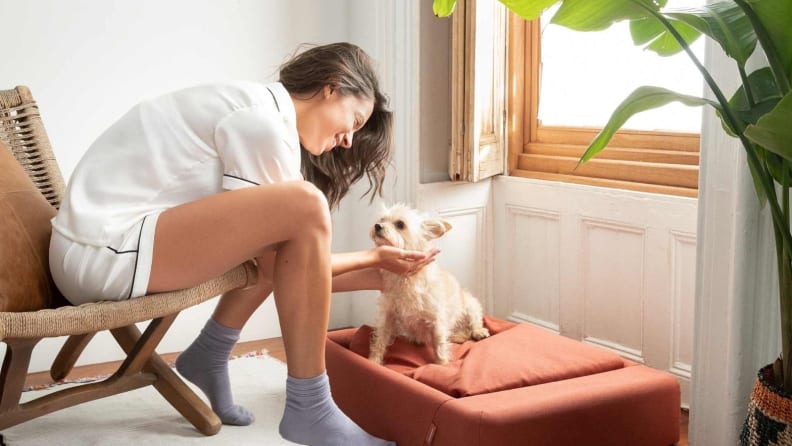 I tend to cry legitimate tears of joy and gratitude when I receive gifts for my two furry friends because they deserve the very best. This portable luxury dog bed features a foam base and detachable cushion, helping you get a good night's sleep without a paw in your face. It certainly helps that its sleek construction and design (available in three colors) blend well with any type of home décor scheme. One five-star reviewer loves the quality, look and feel of this bed: "My dog immediately took to it! I have a 55-pound pitbull and she fits perfectly in the medium bed. I've had the bed a month or so and I've already removed the cover and washed it twice. It's very easy to remove and put back on!"
Get the Dog Bed from Tuft & Needle from $120
5. This set of matching bowls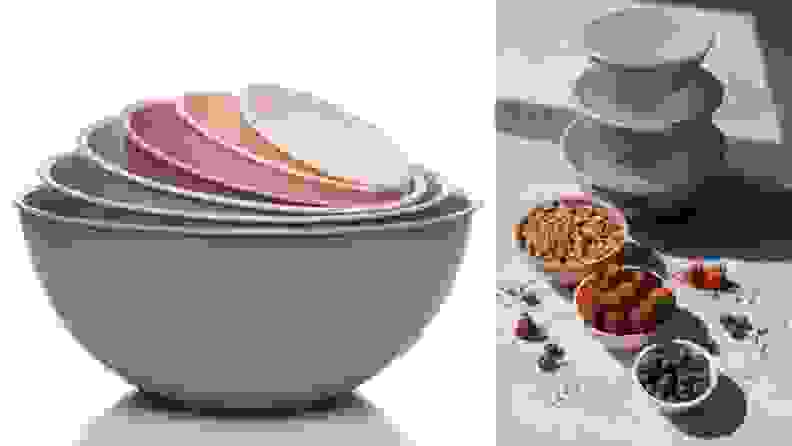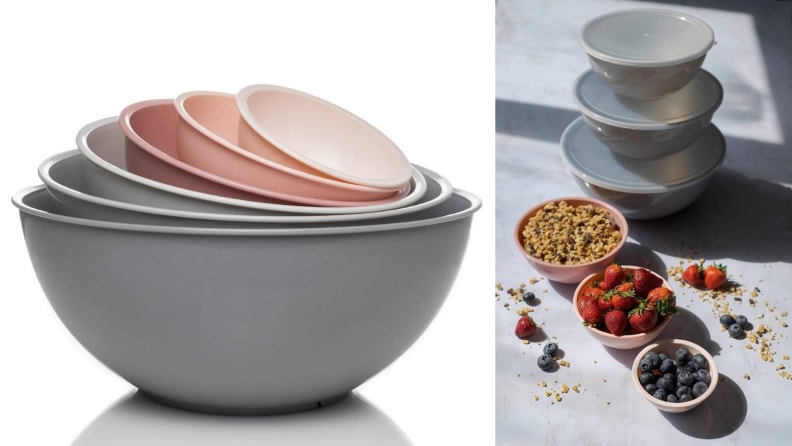 There's no such thing as too many bowls. From baking to serving and simply chowing down, your hosts will be using multiple bowls a day (if they're anything like me!). Equipped with lids for convenient, mess-free storage, this set of six nesting bowls made of BPA-free plastic is a kitchen essential. They're safe for the dishwasher, freezer and microwave, and reviewers revel in how many uses they have: "I love the fact that you can mix up a big salad, seal the lid, and store it until mealtime without dirtying a single additional dish. The lids don't leak one bit, so they're great for travel, too. Picnics, road trips, or eating at home, the wide range of sizes ensures there's always a perfect fit for your food. No problem microwaving, freezing, or washing!"
Get the Cook With Color Bowl Set from Amazon for $22.99
6. These super soft Ugg slippers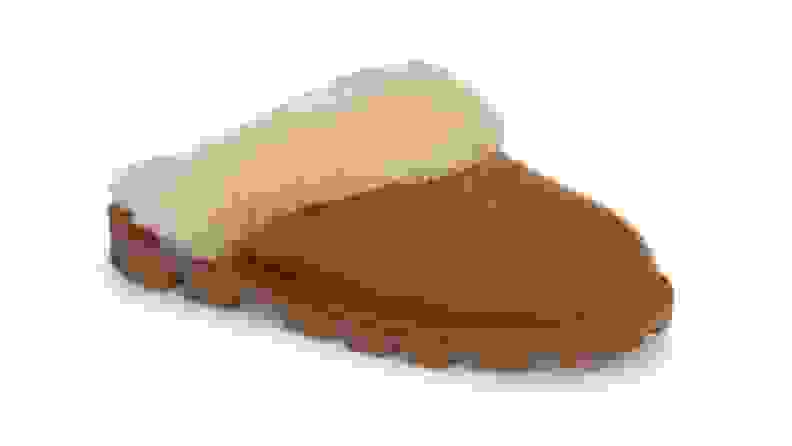 A great way to break the ice in a new home is to keep your feet from getting ice-cold. Whether reading on the couch or doing chores, these pillow-soft Ugg slippers with extra traction get the job one. Of its 2,900 reviews, the general consensus is that you can even wear them outside of the house: "I love these slippers so much that I have been purchasing them for all my friends! They are true to size and I wear mine every minute I can. Great comfort on tile and you can wear them out to get the mail or in the car on a long trip. So comfortable—I can't live without them!" Keep in mind that the brand suggests sizing down since they run large.
Get Ugg Genuine Shearling Slippers from Nordstrom for $119.95
7. This toaster oven-air fryer hybrid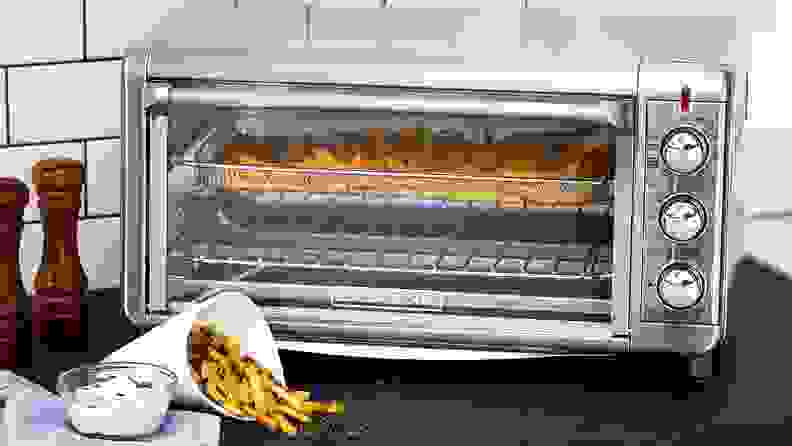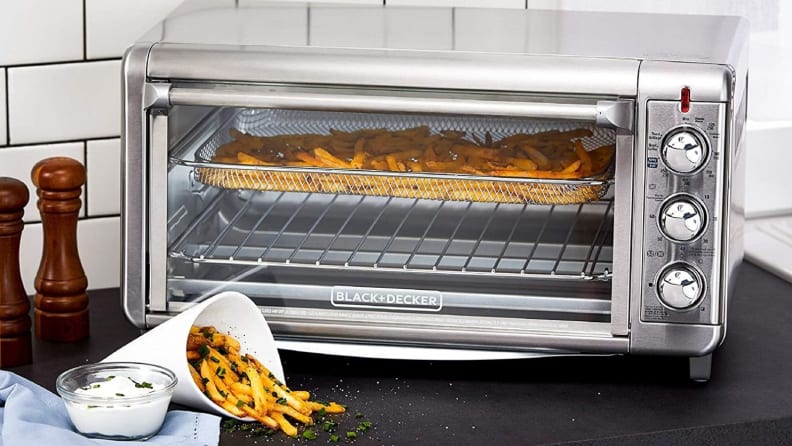 As far as kitchen appliances go, this Black+Decker toaster oven is pretty essential for new homeowners. It bakes, broils, toasts and warms, using less energy than a conventional oven, and best of all, it uses air fryer technology to make the crispiest fries and mozzarella sticks with little to no oil. It fits eight slices of bread, a 12-inch pizza pan, a 9 by 13-inch cake, and features a 60-minute precision timer to help you master cooking projects big and small. Of its 1,600 ratings, many users note how well it fully replaced their standard oven: "I replaced an oven I'd had for decades. I wanted a new toaster oven and an air-fryer all in one. This oven fits the bill perfectly. I am very happy with this purchase."
Get the Black+Decker Extra Wide Crisp 'N Bake Air Fry Toaster Oven from Amazon for $91.18
8. This plush memory foam topper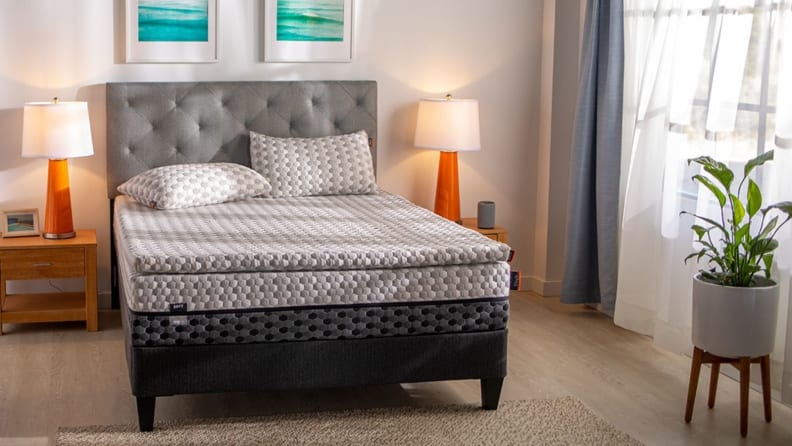 Buying someone a new mattress is a little iffy since you might not know what they like. A memory foam topper, on the other hand, is the ultimate way to help them get some much-needed R&R no matter their sleep style or preference. This plush-meets-firm pad easily fastens to any mattress, giving it a feeling of next-level comfort no mattress on its own can provide. I've had mine for a few months now, and I want back all the hours I lost to tossing and turning before I had it. Many five-star reviewers report the foam topper has alleviated their back and hip pains, which is perfect for folks experiencing discomfort from their big move.
Get the Foam Memory Topper from Layla Sleep for $299
9. These popular planting essentials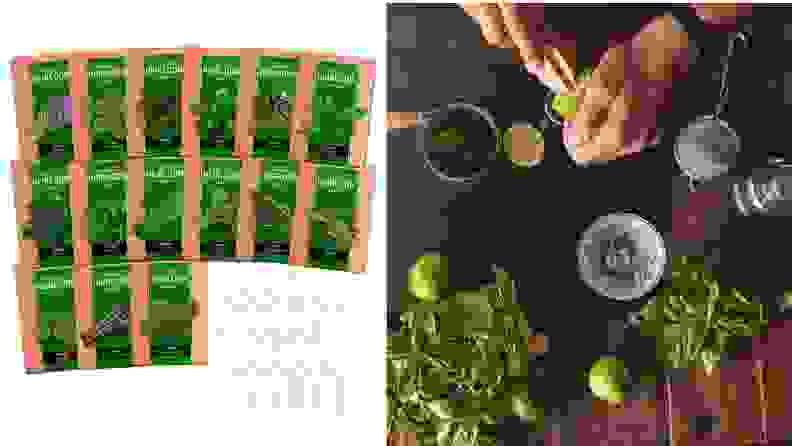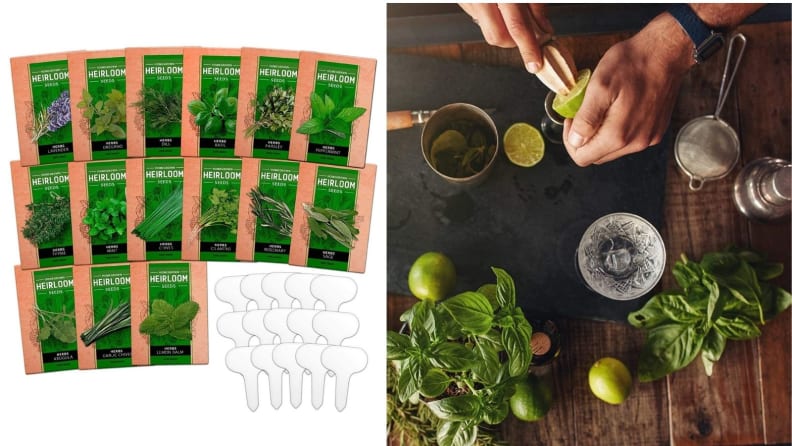 I would have totally geeked out if I was gifted a DIY herb garden for my new home. This sustainable option with 1,500 reviews is the ideal way to always have fresh and flavorful herbs on hand while saving money on the store-bought stuff. You get 15 popular herbs like basil, parsley, mint, cilantro and more that you can use in a variety of dishes, homemade soaps and oils, or even a pop of lush greenery into your home or backyard. The seeds come with instructions and markers, making it an ideal gift for novice and veteran green thumbs alike. One pleased user says, "The herbs are very fragrant. The packaging gives you directions on how long it should take the seeds to come up and there are plenty of extras. The info sheet on the herbs was excellent as well and gave great info on how long it would take in each step. Great little seeds!"
Get the Home Grown 15 Culinary Herb Seed Vault from Amazon for $22.99
10. These five-star-rated sheets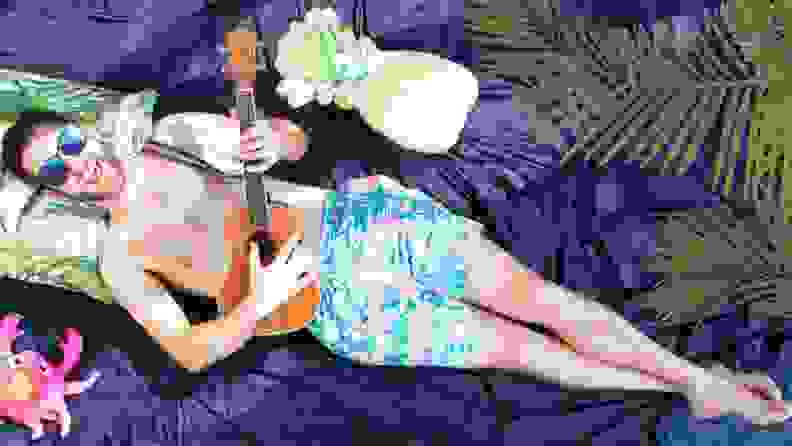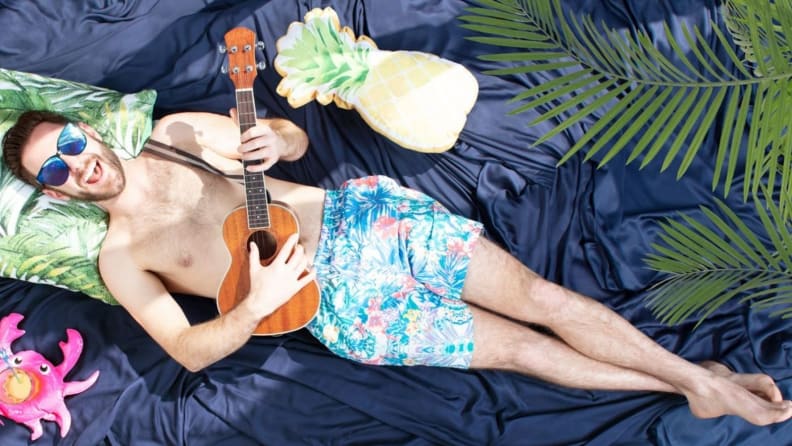 I can confirm these are the softest sheets I've ever slept on. While they make getting out of bed difficult in the morning, that's just a testament to how high-quality the material is. The set comes with a fitted sheet, flat sheet and two pillowcases. Whether you're a cool or hot sleeper, the sheets allow you to self-regulate your temperature, while its bamboo rayon material cuts half the humidity of standard sheets in half, according to the brand. Numerous reviewers say these sheets are the best they've ever owned.
Get The Regular Sheets at My Sheets Rock for $139
11. This all-natural anti-stress solution
Moving is a full-time job! Treat your hosts to this natural roll-on that'll help them unwind from hours of lifting boxes and countless sleepless nights. Available from Amazon Handmade, the Bliss Bound Wellness roll-on is handcrafted with nine therapeutic-grade essential oils like cedarwood, lavender, and cinnamon that inspire a sense of calm when applied to the back of the ears, inside of wrists and more. No time to write your host a card? No sweat. Many of the product's 1,000 reviewers delight in the handwritten note that accompanies the product: "I have to leave a review for this product because not only was it a great product but also the owner left a very heart-warming hand-written card to show appreciation. The product was perfectly blended with different oils to make a very silky-smooth smell! Very impressive." Bonus: 15 percent of profits go towards supporting the World Wildlife Fund.
Get the Bliss Bound Wellness Anxiety Relief & Sleep Essential Oils Roll On from Amazon Handmade for $13.77
12. This personalized home décor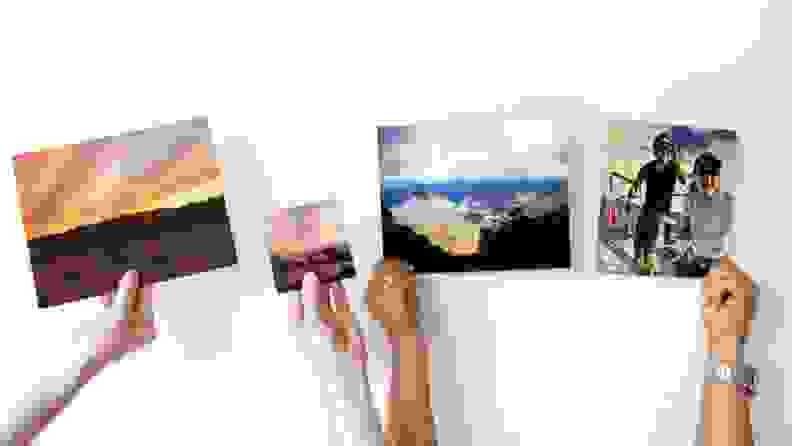 There's nothing that adds a personalized touch to a new home more than, quite literally, personalized art. Social Print Studio lets you transform virtually any photo (even from your iPhone!) into a piece of art you'll want to display for years to come. Print out an ode to your friendship, a landscape of your city, or anything that will bring your host their own personal brand of joy. Of the service's five-star rating, customers note how high-quality the prints turn out, and how exciting it is to own a piece of art no one else has. Not sure what to pick? Their metal prints are waterproof and scratch-proof and are printed on high-gloss aluminum that make colors pop right from out of the wall.
Get Metal Prints at Social Print Studio from $14.25
The product experts at Reviewed have all your shopping needs covered. Follow Reviewed on Facebook, Twitter, and Instagram for the latest deals, product reviews, and more.
Prices were accurate at the time this article was published but may change over time.