Your bridesmaids have been through it all: helped you pick out flowers, attended dress fittings, flown out to the bachelorette weekend, and countless other little tasks—and they've spent a bit of money doing so. The least you can do is treat them to a little something-something for putting up with all your demands leading up to the big day.
Now as fun as it might seem to get your bridesmaids all matching t-shirts that say "Bride Tribe," these kinds of gifts aren't the most practical. Odds are they can only be used once and, honestly, are the things people don't really want. Instead, gift them something more thoughtful that they'll actually appreciate and will actually use again.
We narrowed down the 25 best gifts you can give your bridesmaids during your bachelorette party or while getting ready for your wedding day.
1. For the bridesmaid who needs to accessorize: A dainty necklace
Matching jewelry can work as a gift for everyone if it's done tastefully. This simple pearl necklace will look good on anybody because it's classy and has a timeless look to it that's not too flashy. It's also a great way to polish up the bridesmaid dresses, while still giving your bridesmaids something they can wear for years to come.
Get the Serefina Delicate Genuine Pearl Necklace at Nordstrom for $48
2. For the bridesmaid whose phone is always dying: A small portable charger
Let's face it: Weddings are long and between getting ready, the actual ceremony, and the reception, your bridesmaids are probably going to be on their phones a lot. To help keep them charged up, gift them a lipstick-sized portable charger that they can keep in their wristlets. This Anker charger is one of our favorite portable chargers because it can quickly charge your smartphone and comes in gold and rose colors that will play nicely with your wedding theme.
Get the Anker PowerCore+ Mini 3350mAh at Amazon for $23.99
3. For the bridesmaid that deserves a spa trip: Fun bath bombs
After a long wedding day, the entire bridal party is going to need some relaxation and what better way than with some luxurious bath bombs. This set comes with six bath bombs in fun scents like Coco Bombe, Oceans 11, and Shea Bliss that you could easily split up into different gift bags for the whole bridal party. Plus, they're made with non-GMO and vegan ingredients so you can ensure your bridesmaids are getting the best for their baths.
Get the Pure Sanctum Bombe la la la Bath Bombs Gift Set at Amazon for $25.62
4. For the bridesmaid who always makes a toast: Personalized champagne flutes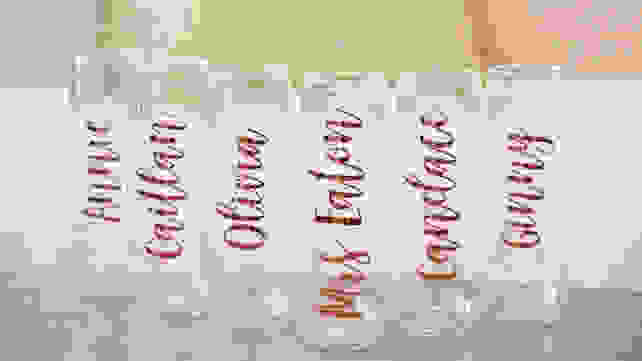 You can't get ready for a wedding without champagne, right? And what better way to do so than with personalized champagne flutes with your bridesmaids' names on them? (Plus, a "Mrs" for you, of course). Although they're made of plastic and the names might fade over time, they're cheap enough for a nice photo op and you can still afford to gift your bridesmaids something they can treasure after the wedding winds down.
Get Personalized Stemless Plastic Champagne Flutes at Etsy for $6.75 each
5. For the diva bridesmaid: A floral robe to get ready in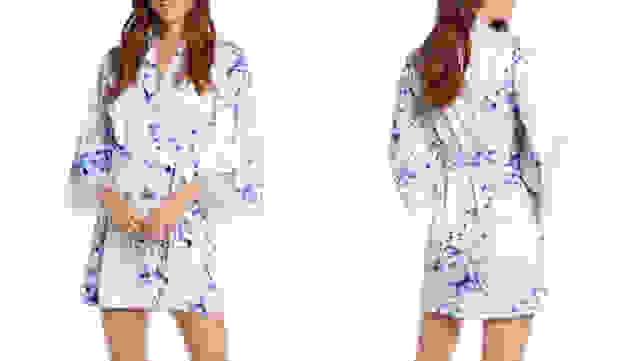 There's really nothing more Instagramable than a group of bridesmaids getting ready in matching robes. I mean, you're paying for the photos, so you might as well have as many photo shoots as you can during the big day. Plus, your bridesmaids can use this robe for at-home spa days later, so they'll appreciate this gift.
Get the In Bloom by Jonquil Print Short Robe at Nordstrom for $58
6. For the sustainable bridesmaid: A themed Kate Spade tumbler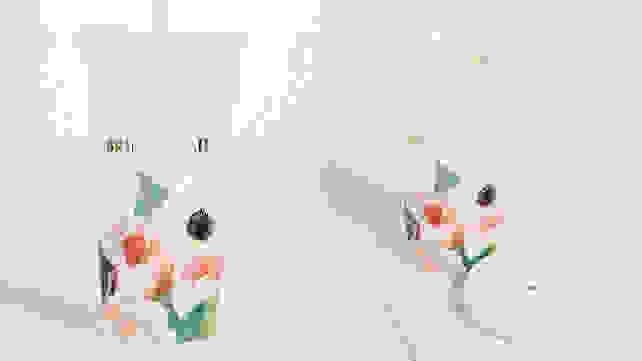 Your bridesmaids (or anyone for that matter) could always use another tumbler for drinking water or iced coffee. They'll definitely appreciate this one from Kate Spade. Yes, it has "Bridesmaid" written on the front in big letters, but it holds a whopping 20 ounces, the floral pattern is oh-so-cute, and they can still use it for sipping for well after the wedding.
Get the Kate Spade New York Bridesmaids Insulated Plastic Tumbler at Amazon for $18
7. For the bridesmaid who's obsessed with makeup: A Marc Jacobs lip kit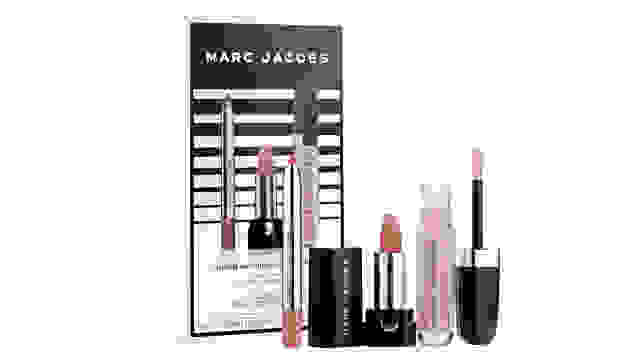 While you're getting ready for the wedding (or any other event), it's essential to have a good lipstick or lip gloss on hand. That's why your bridesmaids will love this neutral lip kit from Sephora. It comes with a lip pencil, stick, and gloss from Marc Jacobs that will look good on nearly every skin tone.
Get the Marc Jacobs Cream and Sugar Nude Lip Trio Set at Sephora $28
8. For the bridesmaid who's super sweet: Sugarfina Rosé All Day Bears Cube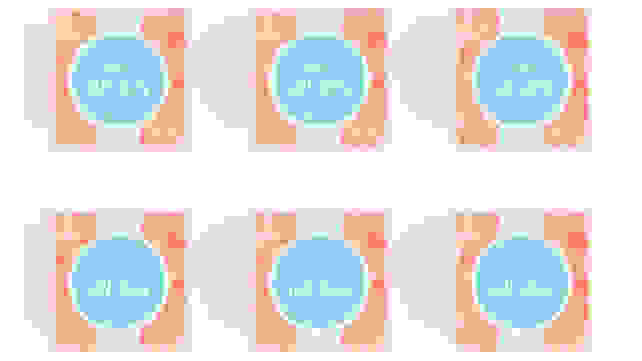 There might not be a better combination than gummy bears and rosé, and your bridesmaids will love these "cool candies" from Sugarfina. Not only are they trendy, but they actually taste good. Plus, they make for an inexpensive gift that is still sweet.
Get the Sugarfina Set of 6 Rosé All Day Candy Cubes at Nordstrom for $48
9. For the home entertainer: Capri Blue Volcano Jar Candle
Everyone loves candles, and I think we can all agree that Capri Blue Volcano is the best candle scent in existence. Not only do these trendy candles smell warm and inviting, but they also come in chic jars that make great home decor long after the candle is done burning. Any bridesmaid would love getting one of these to add to their collection.
Get the Capri Blue Volcano Jar Candle from Anthropologie for $30
10. For the bridesmaid with a ton of stuff: A monogrammed tote bag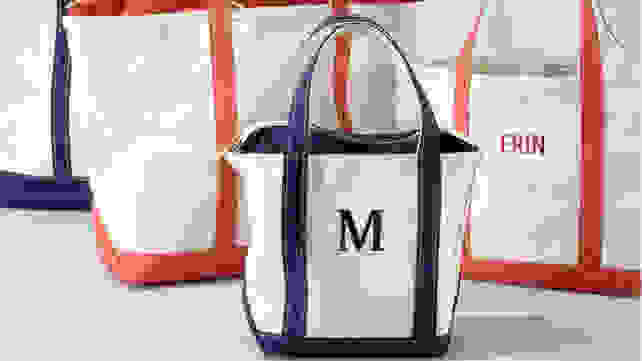 A tote bag is not only a practical gift, but it's also a great vessel to fill with other gifts for your bridesmaids. This classic tote from L.L.Bean isn't overly flashy and can be customized with a variety of colors as well as names or monograms. So not only is it personal, but your bridesmaids will be able to use it for future vacations or day trips.
Get the L.L.Bean Boat and Tote at L.L.Bean for $29.95
11. For the bridesmaid who needs to keep it together: A classy wristlet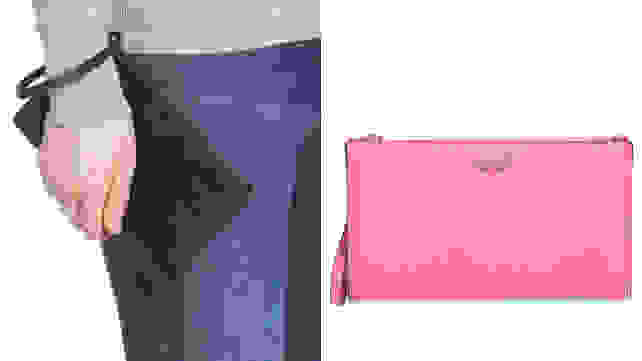 Wristlets are essential for weddings because they're small enough not to get in the way, but are still large enough to hold essentials like a phone, lipstick, and phone charger. This one from Kate Spade is both simple and stylish, so it will work with outfits beyond the wedding. It comes in four different colors, but you'll get bonus points if they match the bridesmaid dresses.
Get the Kate Spade Large Sylvia Leather Wristlet at Nordstrom for $128
12. For the bridesmaid who needs their hair up: Fashionable hair ties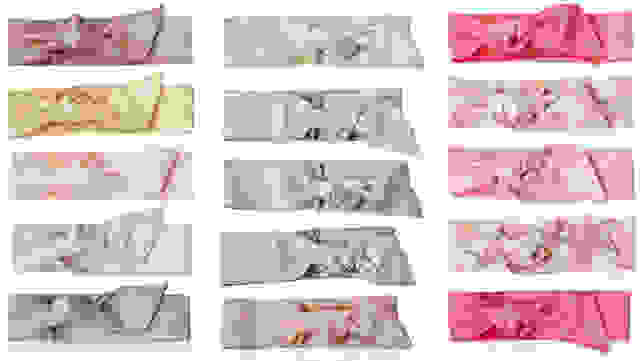 if you're planning to have your bridesmaids wear their hair down for the wedding, give them some fashionable hair ties so they can put it up at the reception. These ones from Emi Jay are super trendy right now and would make a nice little gift for your bridesmaids. There are 21 color sets to choose from, but the Pearl package has the most elegant wedding vibe.
Get the Emi Jay Set of 5 Hair Ties at Amazon for $10.99
13. For the bridesmaid who needs a big thank you: Personalized stationery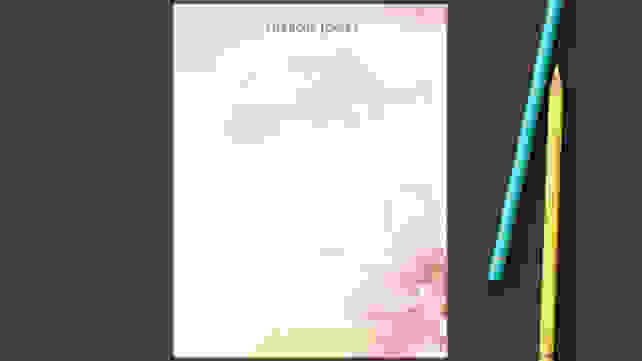 There's honestly no bigger thank you than personalized stationery that your bridesmaids can use to write notes, doodle, or make grocery lists. This one from Minted has a gorgeous watercolor design that would even make a to-do list even look fun. To make it extra personal, you can leave them a nice thank you note on the first sheet.
Get the Watercolor Burst Personalized Stationery at Minted for $50
14. For the sentimental bridesmaid: A photo of the bridal party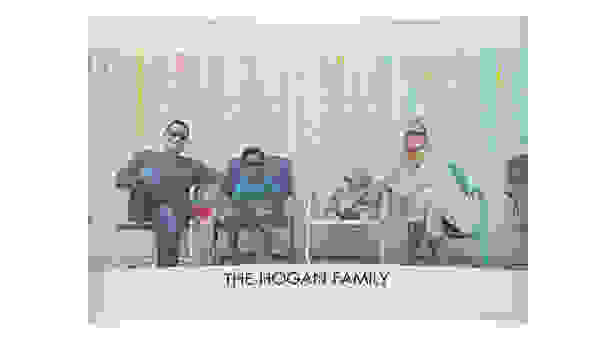 You pay a lot for wedding photos for a reason. It's a special day and you want everyone to look good, so you might as well put those images to good use. That's why a personalized photo makes for a great gift as a thank you after the wedding. Shutterfly, our top choice for photo printing services, lets you choose from a variety of sizes as well as customize your prints with different text like "Best Friends" or "Bride Tribe" to make things a little more fun than a family photo (cough, see above, cough). Not only will your bridesmaids appreciate the great quality, but it'll be a memory they hold forever.
Get the Gallery Stripes Curved Glass Print at Shutterfly for $39.99
15. For the bridesmaid that always smells good: A perfume kit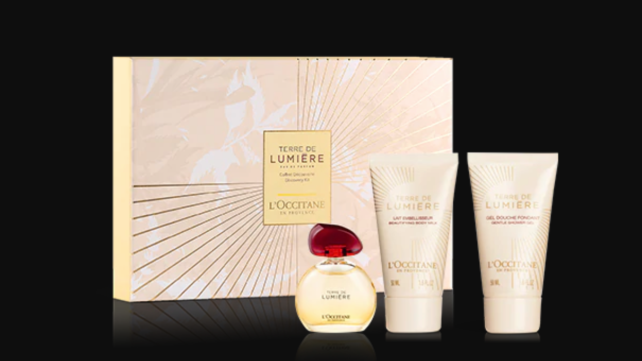 During the stress of your actual wedding day, your bridesmaids are going to want to refresh between the ceremony and reception. To do that, they'll need a kit filled with good scents—like this one from L'occitane. It has a light, sweet scent and comes with perfume, lotion, and shower gel that they can use at and after the wedding.
Get the Terre de Lumière Discovery Kit from L'occitane for $26.50
16. For the wine lover: An insulated travel wine tumbler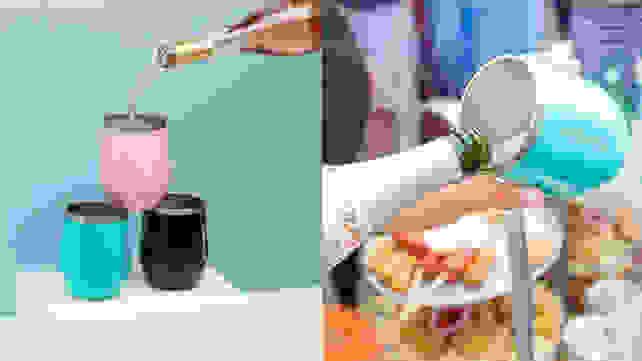 Wine on-the-go? Yes, please. The only way to really enjoy a cool glass of wine outside or on the beach is with an insulated wine tumbler. Corkcicle makes one that's triple-insulated, meaning you can sip your wine for hours and it will stay cool and fresh. Plus, it comes in fun colors like Gloss Rose Quartz, Sparkle Pixie Dust, and Unicorn Magic. So if your bridesmaids love wine or cocktails, they'll be obsessed with this.
Get the Corkcicle 12 oz Triple-Insulated Stemless Glass at Amazon for $24.95
17. For the bridesmaid who's always late: A watch to tell time
There's nothing more timeless than a Fossil watch. This one, in particular, isn't overly flashy with a light pink band and small diamond detail. It's a sweet way to thank your bridesmaids—while also reminding them to be on time for the ceremony.
Get the Fossil Tailor Multifunction Watch at Nordstrom for $135
18. For the bridesmaid who needs some self-care: A cute face mask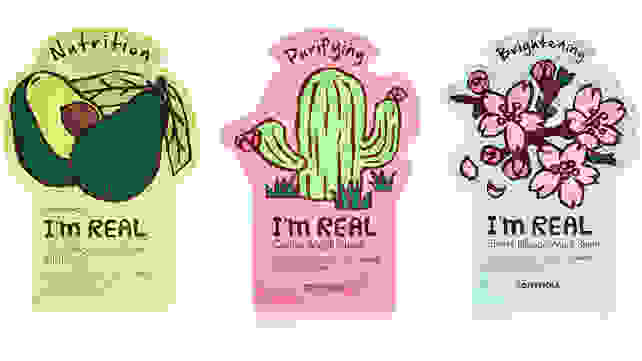 Who doesn't love a good face mask—especially after the stress of getting ready for a wedding? These ones from TonyMoly are super popular and come in adorable packaging with ingredients like cherry blossom for brightening and avocado for nutrition, depending on what you want out of your mask. Even better, reviewers say that these masks actually work and at just $3 a pop, you can afford to gift each of your bridesmaids one or a few.
Get the TonyMoly I'm Real Mask Sheet at Amazon for $3
19. For the bridesmaid who needs a nap: A silk eye mask
Whether it's to get some shuteye on the flight home or a nap post-bachelorette activities, an eye mask is essential and a silk one adds some luxury to nap time. This one from Alaska Bear is the best silk eye mask we've ever tested because it's super comfortable and actually blocks out light. It comes in 16 different colors but black and pink have the most luxurious look to them (even though they cost just $10 each).
Get the Alaska Bear Eye Mask at Amazon for $9.99
20. For the bridesmaid who likes to journal: A stylish notebook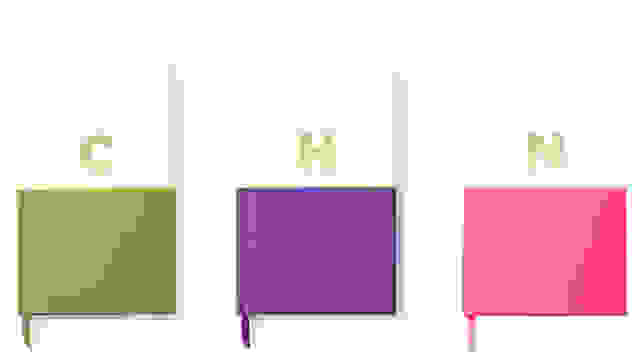 Everyone could use a new notebook, whether your bridesmaids love journaling, making to-do lists, or writing their first novel, and these Kate Spade journals are both chic and personalized. Each one comes with a fun color depending on the initial and you can order one for each of your bridesmaids for a customized touch.
Get the Kate Spade New York Dipped Notebook at Amazon for $21.99
21. For the yogi bridesmaid: An elite yoga mat
After a stressful wedding weekend, we can all use some zen, and if one of your bridesmaids is a major yogi, then they'll definitely appreciate getting into their flow with a Lululemon yoga mat. Not only does it have the brand name attached to it, but this is the best yoga mat we've ever tested. It's both comfortable and completely non-slip, which means your bridesmaid can hold their downward dog in even the sweatiest hot yoga class.
Get The Reversible Mat 5mm at Lululemon for $68
22. For the lounging bridesmaid: Ugg slippers
While getting ready for a day or night spent in heels, you and your bridesmaids are going to want to be as comfortable as possible until you have to change shoes, and there is nothing more comfy on your feet than Ugg slippers. Seriously, it feels like walking on a cloud. Though they look a little ridiculous, they're super soft and the bottom has a grippy rubber tread, which means, yes, your bridesmaids can still wear them while running errands or grocery shopping.
Get the Ugg Cozette Genuine Shearling Slipper at Nordstrom for $79.95
23. For the dazzling bridesmaid: Essie nail polish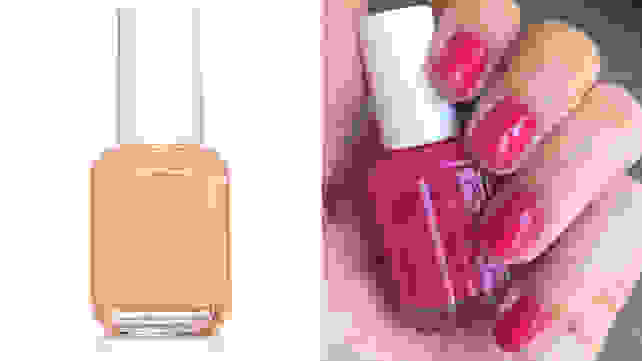 Nail polish is something small and easy to give out to your bridesmaids, and Essie is one of the best nail polish brands out there. They have a ton of fun shades that actually last more than a day—if you apply the polish correctly. Plus, you can stick with the wedding theme with colors like "Blushing Bride" and "Bachelorette Bash."
Get the Essie Nail Polish at Ulta for $9
24. For the bridesmaid who always breaks a nail: A 'minimergency' kit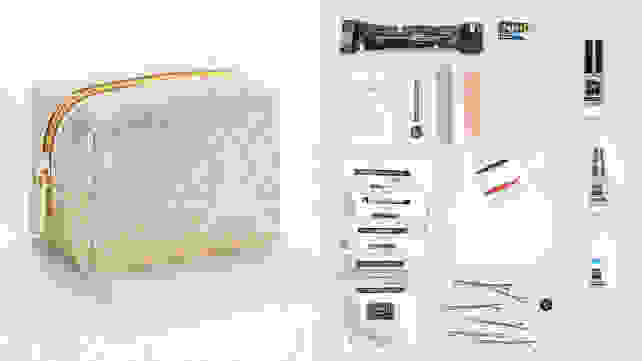 Something always seems to go wrong during weddings, from headaches to ripped dresses, so it's important to keep your bridesmaids prepared. This minimergency kit has everything your bridesmaids could need and then some, including pain relievers, breath drops, a tampon, hairspray, stain remover, bobby pins, and so much more.
Get the Pinch Minimergency Kit for Bridesmaids at Amazon for $17.95
25. For the bridesmaid who needs to stay hydrated: A statement water bottle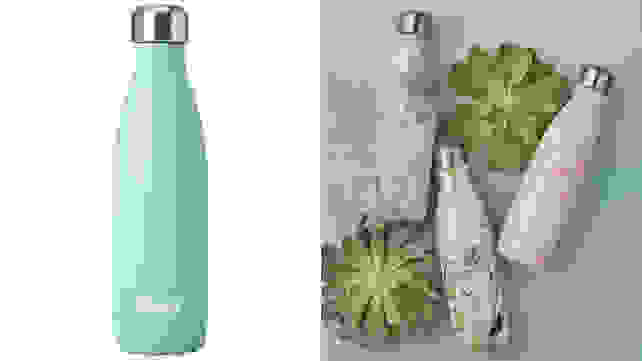 Drinking water is easier to remember when you have a trendy water bottle on hand. That's why your bridesmaids should be prepared with a S'well, which is one of the best water bottles we've ever tested. The S'well comes in plenty of gorgeous patterns and will actually keep water cold throughout the day thanks to its insulated stainless steel material that your bridesmaids will absolutely love.
Get the S'well 17-oz. Water Bottle at S'well for $35
The product experts at Reviewed have all your shopping needs covered. Follow Reviewed on Facebook, Twitter, and Instagram for the latest, deals, product reviews, and more.
Prices are accurate at the time this article was published, but may change over time.
Our editors review and recommend products to help you buy the stuff you need. If you make a purchase by clicking one of our links, we may earn a small share of the revenue. Our picks and opinions are independent from any business incentives.