Luxury Appliances
Beautiful Range Hoods to Make Your Kitchen Pop
From metallic swirls to chocolatey finishes, these hoods have style.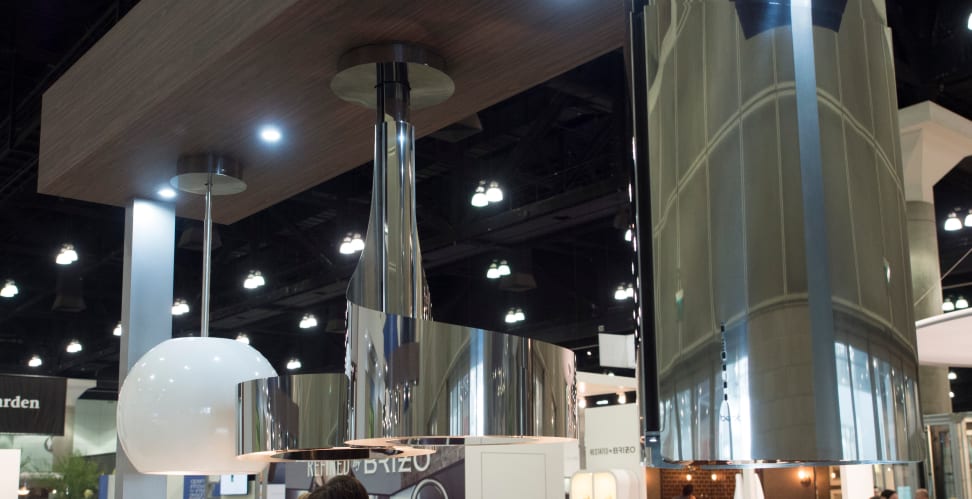 Credit: Reviewed.com / Daniel Wroclawski
Dwell on Design is always an excellent showcase of outrageous and stunning designs for everything from toilets to teepees. So, it's no surprise that many brands use the show to reimagine one of the most mundane kitchen fixtures—the range hood.
These designs don't necessarily differ in terms of functionality, but they can turn your hood from an afterthought to conversation starter.
There are many interesting (and boring) hoods scattered across the show floor, but two companies in particular managed to bring quite a few fun designs—Best and Miele.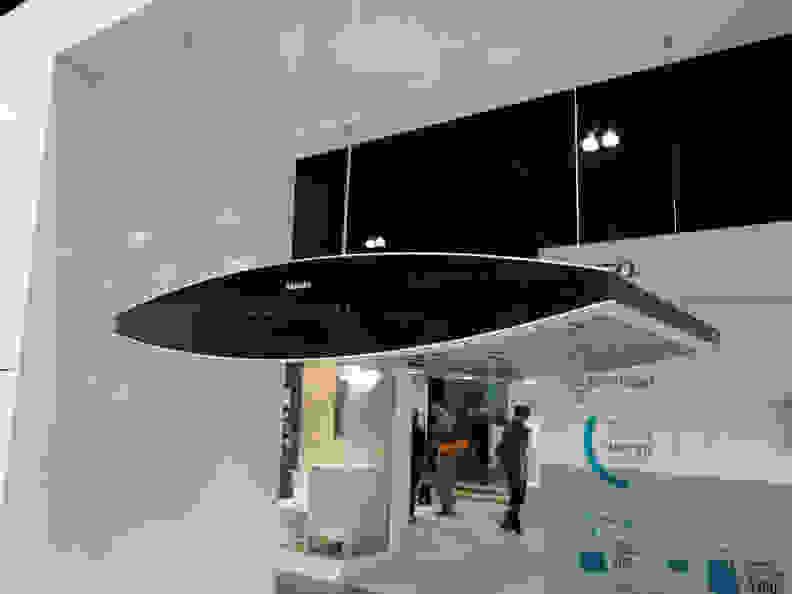 Best exclusively makes range hoods, so it's a no-brainer for the company to bring out some of its wilder designs. These included the rounded Sphera, which looks more like an ultra-modern lamp than a hood, the futuristic Vertigo Double, and the curvy Intrigue, to name a few.
---
---
Miele's hoods stood out by evading traditional stainless steel and going with powder-coated steel and glossy glass paneling in colors like white, black, and truffle brown. Miele also offers these hoods in 200 RAL colors.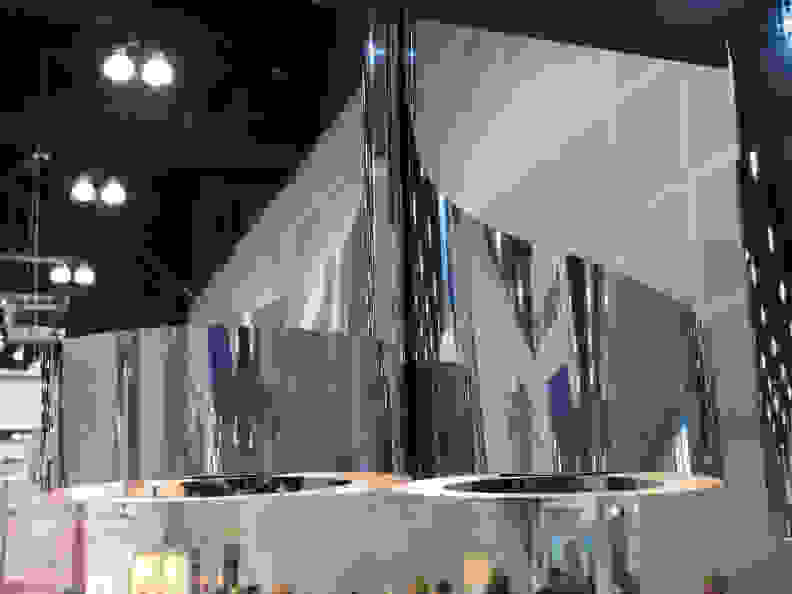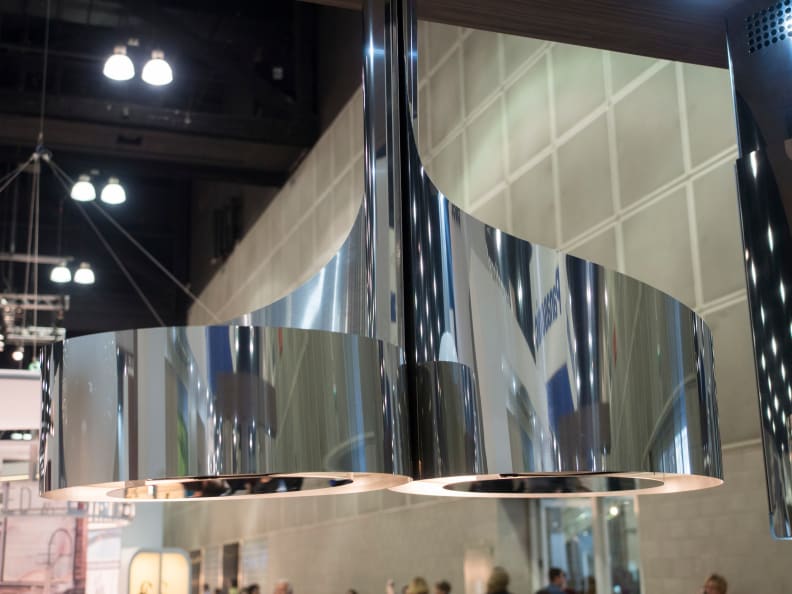 Clear glass was also popular for accenting stainless steel hoods, making an appearance in models from Best and even Haier.
If there's one thing to take away from this year's Dwell on Design, it's that stainless steel, at least in traditional forms, is becoming boring. Designers are ready to replace it with materials that are much more fun.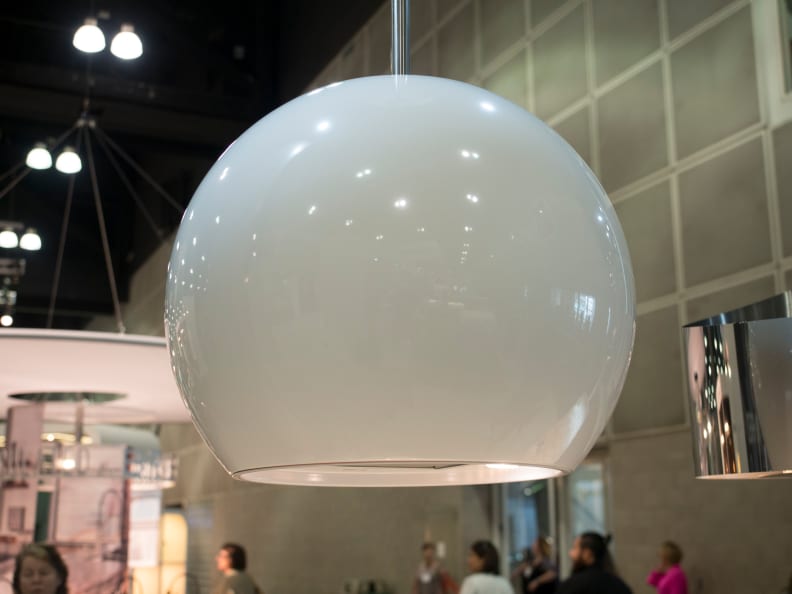 ×
Hoods
Related Video