Luxury Appliances
Inspiring Wood Finishes for Your Next Renovation
This isn't your grandma's wood paneling.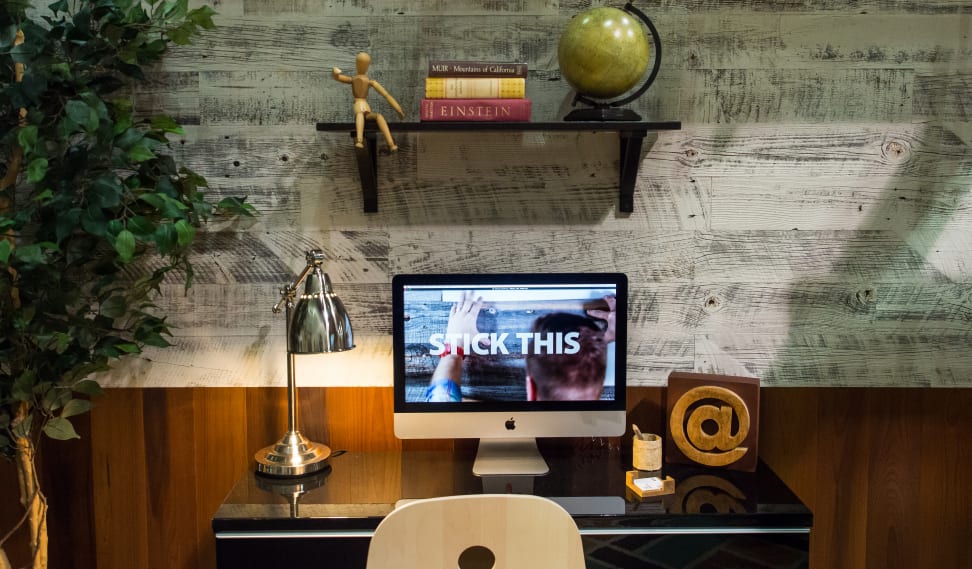 Credit: Reviewed.com / Daniel Wroclawski
When I hear the term wood paneling, I shudder and think back to the cheap panels that covered the walls of my grandparents' house. It was a strange and outdated material that I hoped would never return.
These new wood finishings are creative, eco-friendly, and just plain gorgeous.
So I was shocked to see wood paneling back in force at this year's Dwell on Design show. Luckily, designers aren't making the mistakes of old. These new wood finishings are creative, eco-friendly, and just plain gorgeous.
The paneling is no longer flat and boring, having been replaced by 3D panels with bumps, ridges, and curves. And the flooring harkens back to centuries-old designs. There are even new creations like waterproof wood tiling that can be used in showers and pools.
One Austin-based company called Delta Millworks brought beautiful charred wood panels, created using a Japanese technique called Shou-Sugi-Ban. These panels come in dark colors with funky textures like Gator and Tiger. In fact, Gator looks like a charred log taken straight from a fire.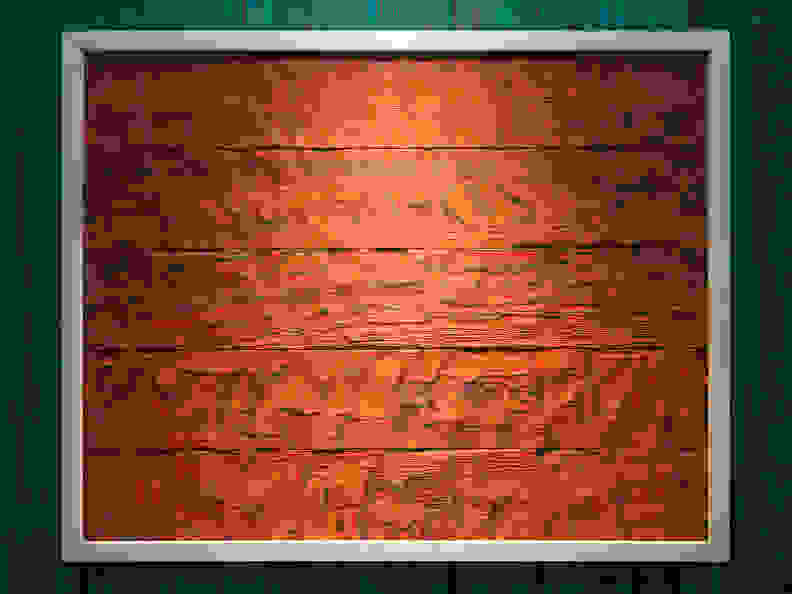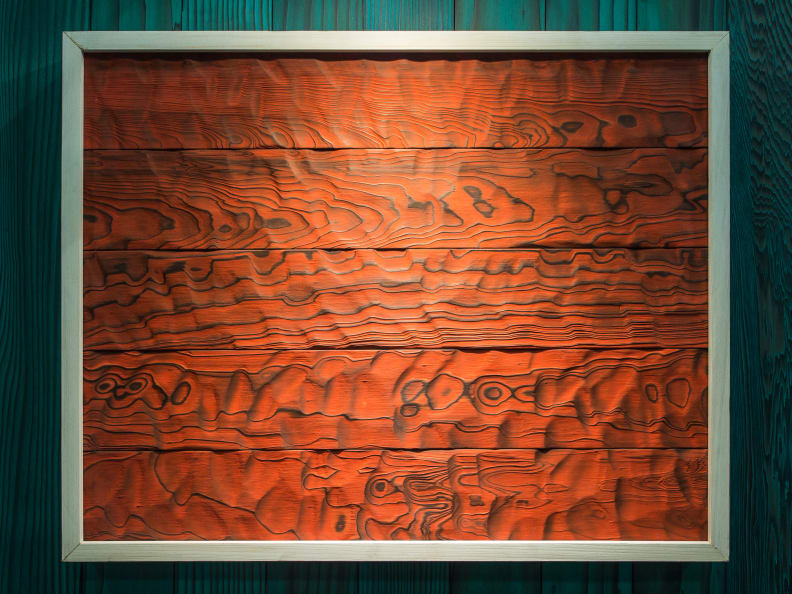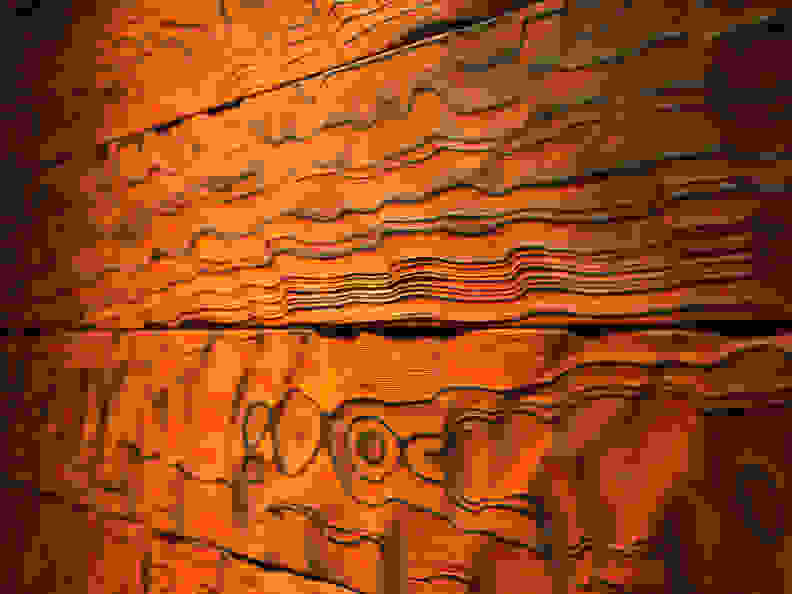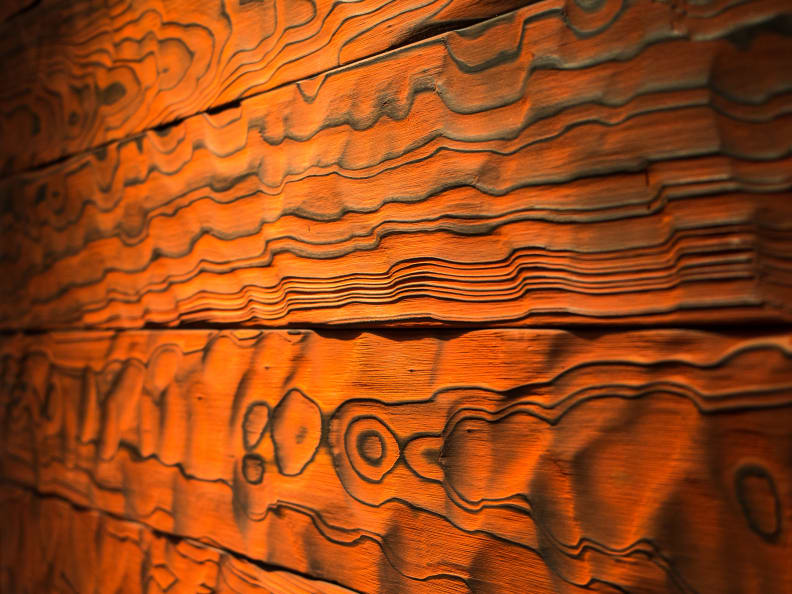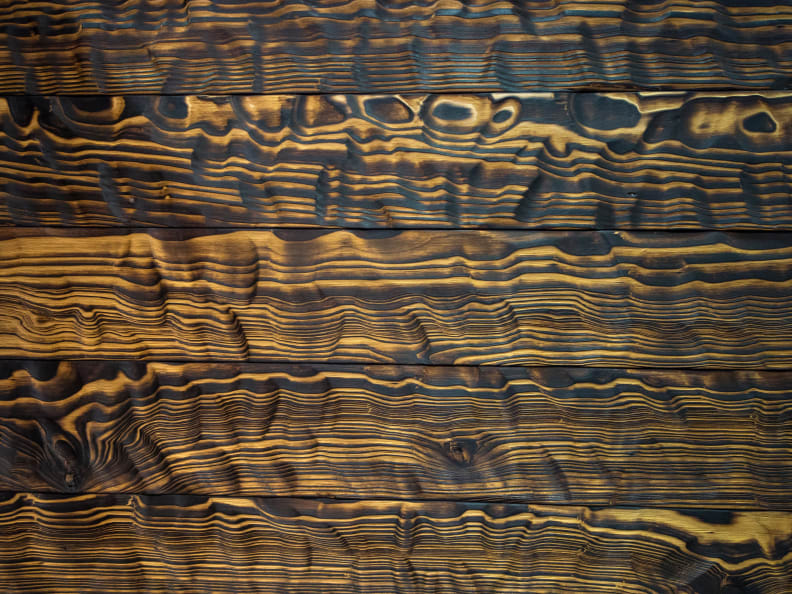 ×
Charred Wood
The company also uses a technique called hand-hewing to give the panels their beautiful curves and ridges. But if paneling isn't your thing, the company also offers flooring and exterior siding created using the Shou-Sugi-Ban technique. It's all available for $12-$14 per square foot.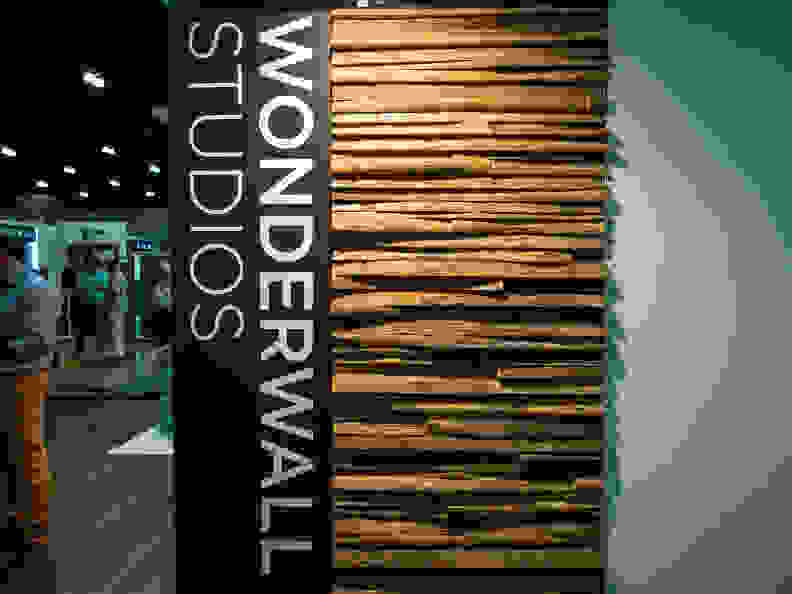 Another standout manufacturer is Wonder Wall Studios, which offers beautiful 3D patterns on its paneling. They range from rustic to modern and some even feature carved pattern work. It's all reclaimed and recycled (a major theme at Dwell) and varies from $15-$25 per square foot.
Tucked in another corner of the show floor was Indoteak Design, which turned the wood scraps from its reclaimed wood business into a truly unique product. It's called Teak Tile and comes in colorful patterns and either a matte or glossy resin finish. In fact, the resin-coated tile is waterproof, making it great for backsplashes and bathrooms.
Given all of the possible patterns and colors, Indoteak also created a web app that allows you to create your own Teak Tile designs from its Cinta collection. It costs $23 per square foot for the matte tiles and $26 per square foot for the glossy resin tiles.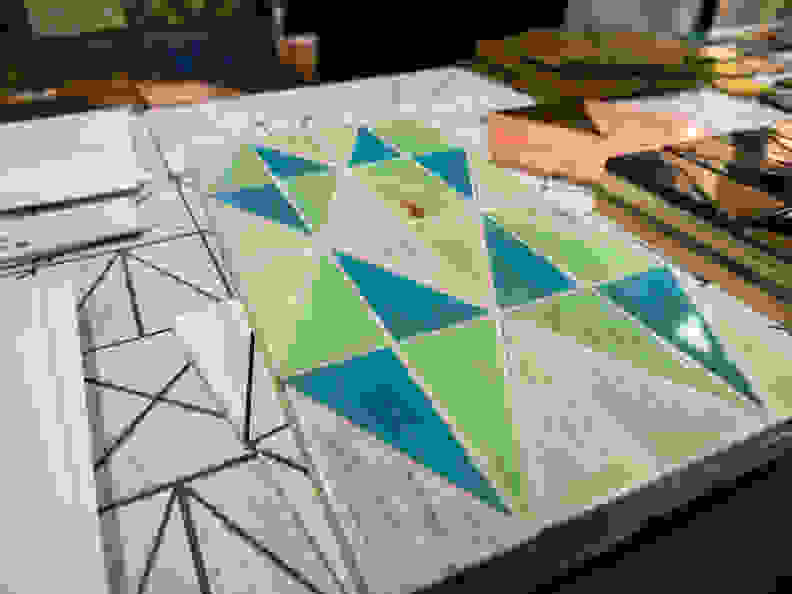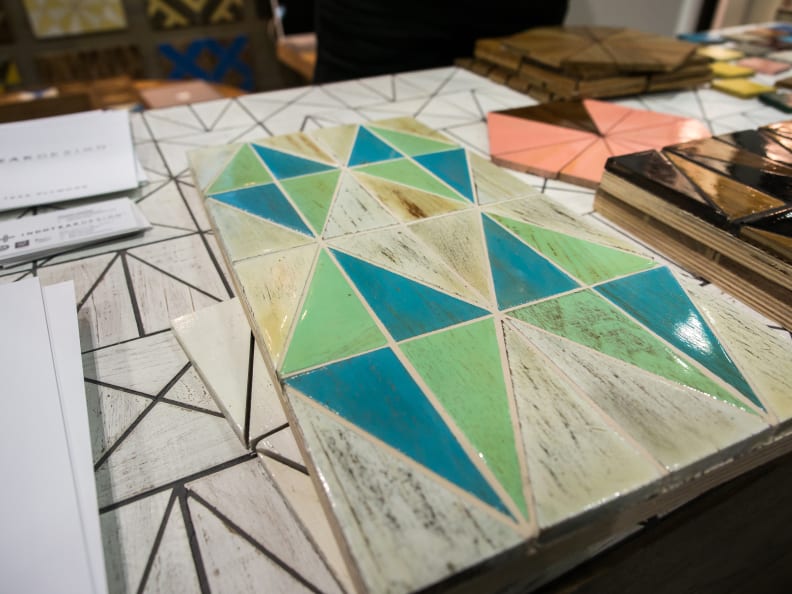 If you're into truly eco-friendly products then you'll love Centennial Woods. The company takes Wyoming snowfences, a necessity for preventing winter snowdrifts from crippling the state's highways, and turns them into siding, paneling, and flooring that has a beautiful weathered look.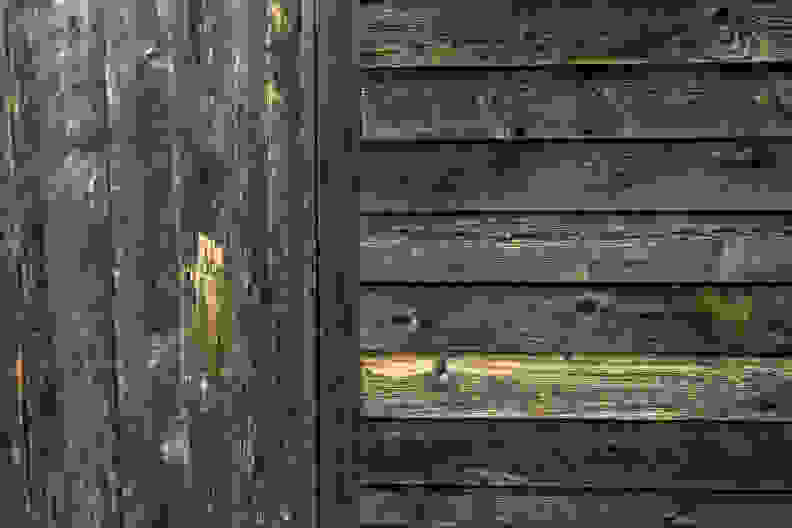 The Wyoming Department of Transportation used to burn the wood when it needed to be replaced, but now Centennial removes and replaces the wood every 10 years, and in the process gives it a new purpose.
And if you think a decade-long weathering process will make it hard to come by, you're wrong. Centennial has 700 miles of fencing in the state, allowing them to constantly collect new wood. But the best part is the price, as it starts at just $5 per square foot.
Last year we told you about Stikwood, a paneling manufacturer that makes wood you can easily stick to existing walls (hence the name). This year the company is back with paneling made from reclaimed gym flooring and paneling with printed patterns, both of which make for very fun wall finishings.
So if you had any sort of aversion to wood paneling coming into this story, I urge you to reconsider. It's more beautiful than ever with just the right tough of modern design to keep it fresh. It's now a finish that you'll actually want to hold onto.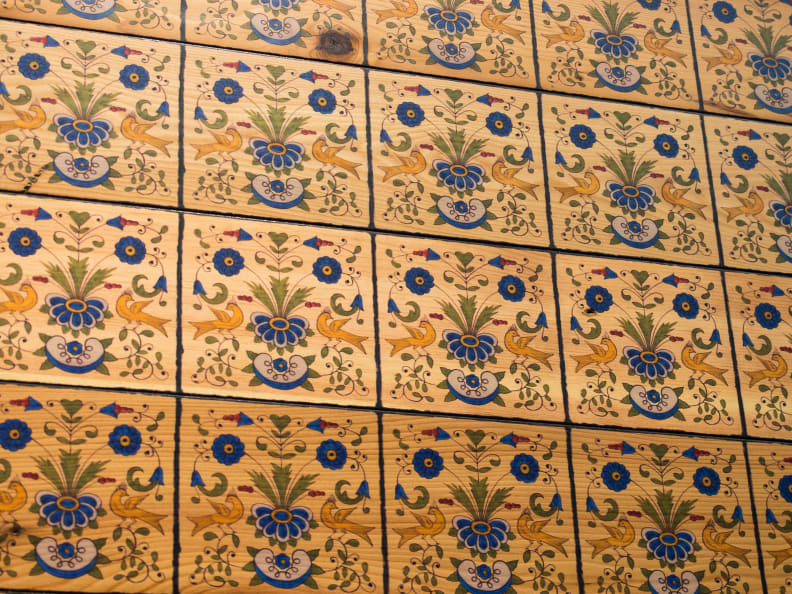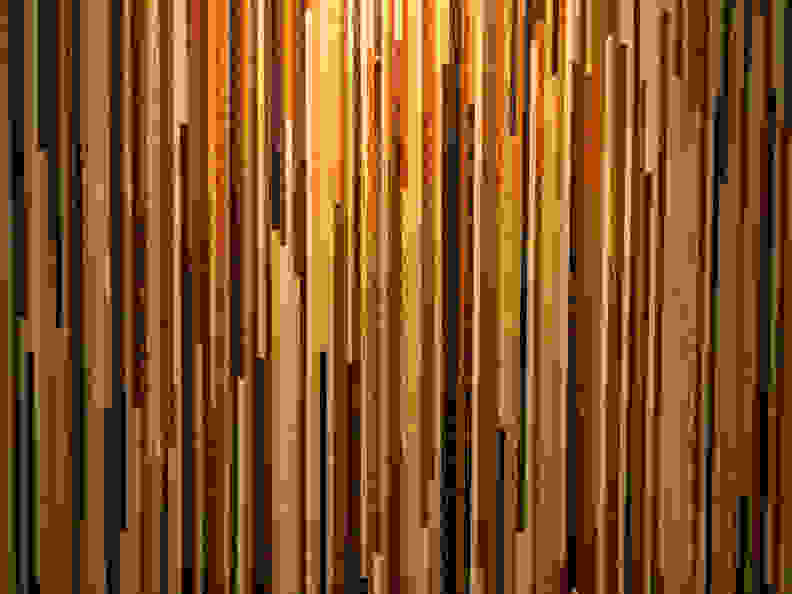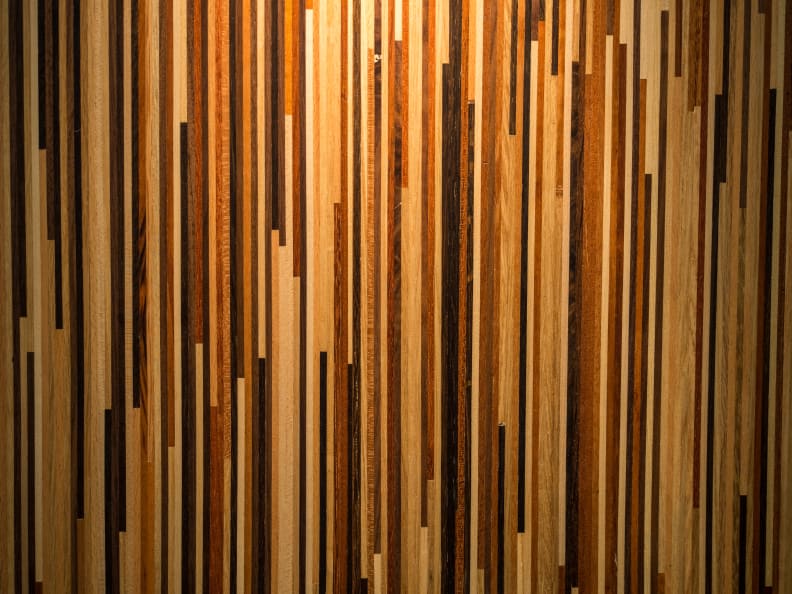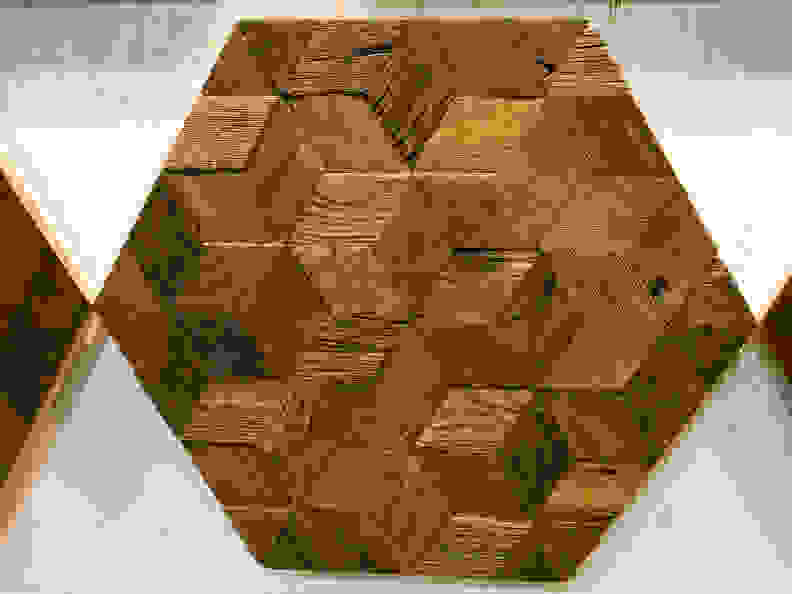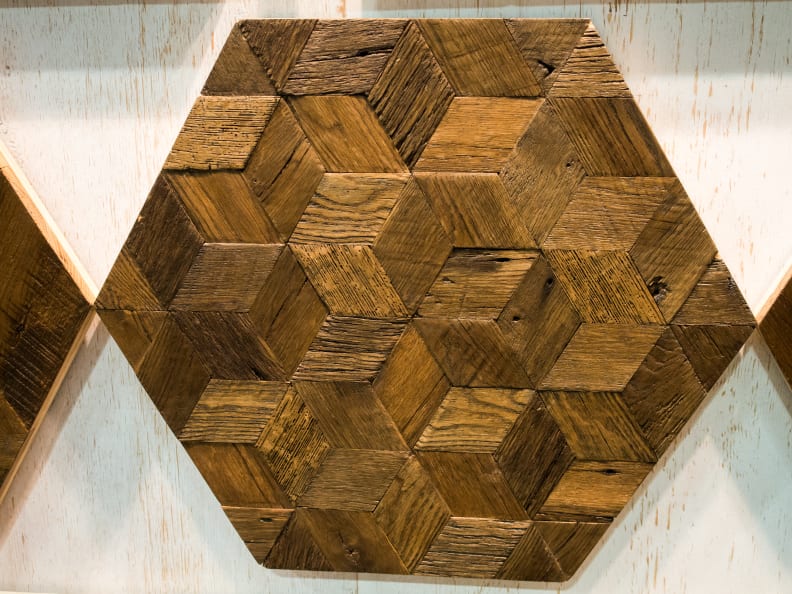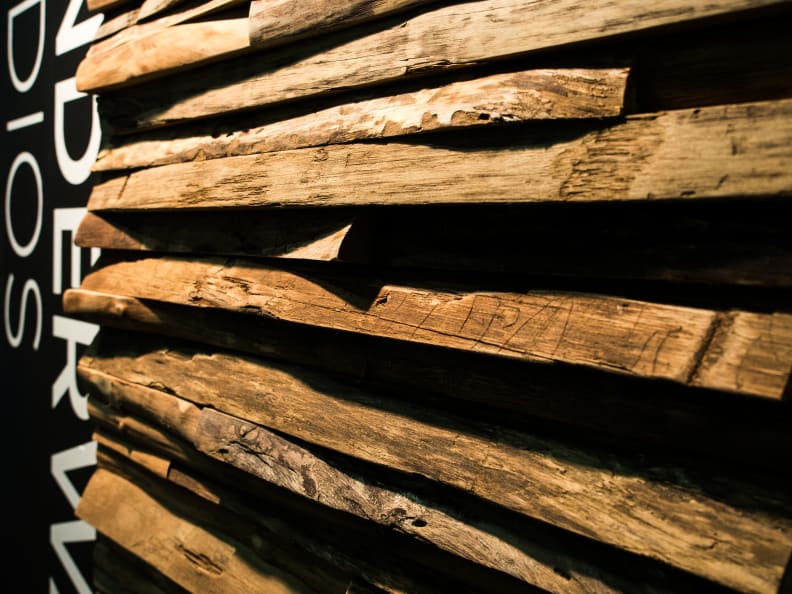 ×
Other Wood
Related Video