Luxury Appliances
Luxury Living Off the Grid... In a Shipping Container?
Roughing it doesn't have to be rough.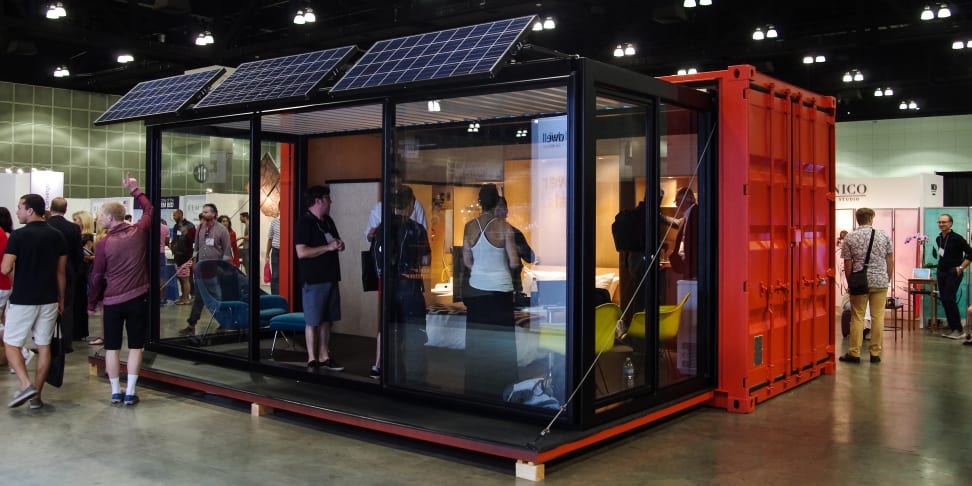 Credit:
If the idea of living off the grid, surrounded by nature in a tiny cabin appeals to you just as much as hot showers and Netflix, this is the home for you.
San Francisco-based architect Richard Springwater transformed this shipping container into a 308-sq.-ft. home, complete with kitchen, bathroom, and Murphy bed. A company called CubeDepot converted the container from cargo duty to living space, and Springwater did the rest.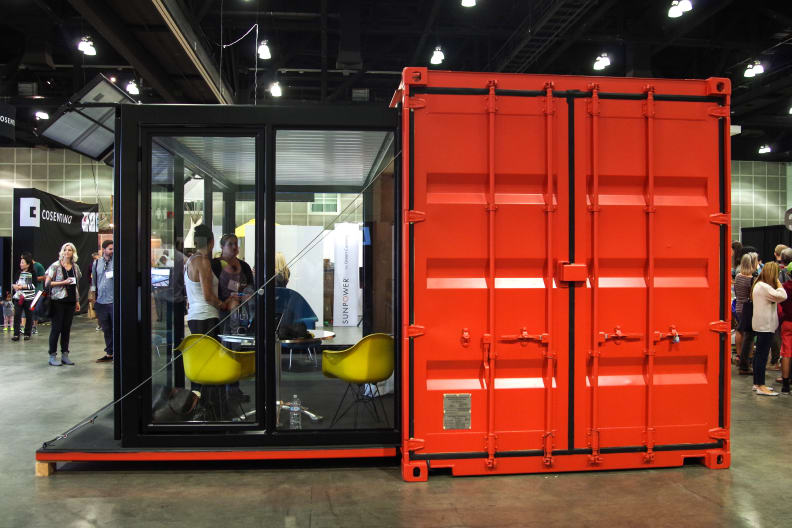 We got a tour of the home at the Dwell on Design show in Los Angeles, where it was on display. Inside, there's high-end furniture and a durable floor material that's usually used in skateboarding parks. The kitchenette features a two-burner propane stove, stainless countertop, sink, and a chest freezer that's been converted for use as a low-energy refrigerator.
"The first principle of the design is that everything is 12 volts," said Springwater. That means there's no energy-wasting inverter getting between the solar panels and all the electronics they power.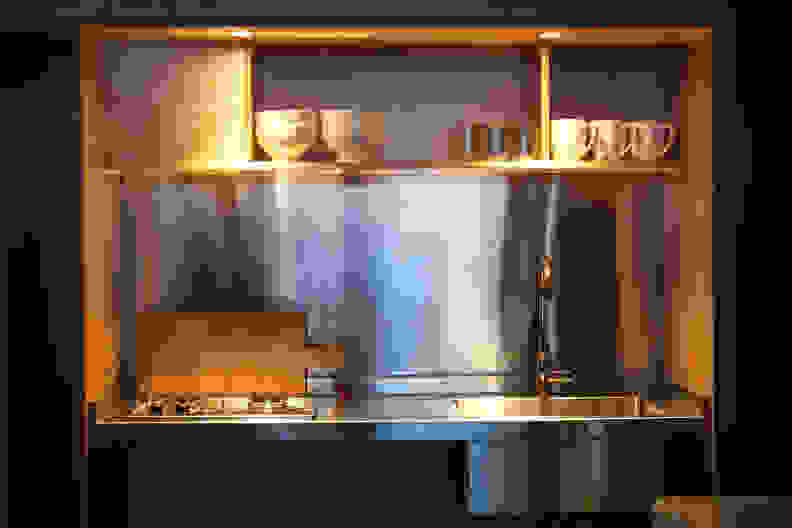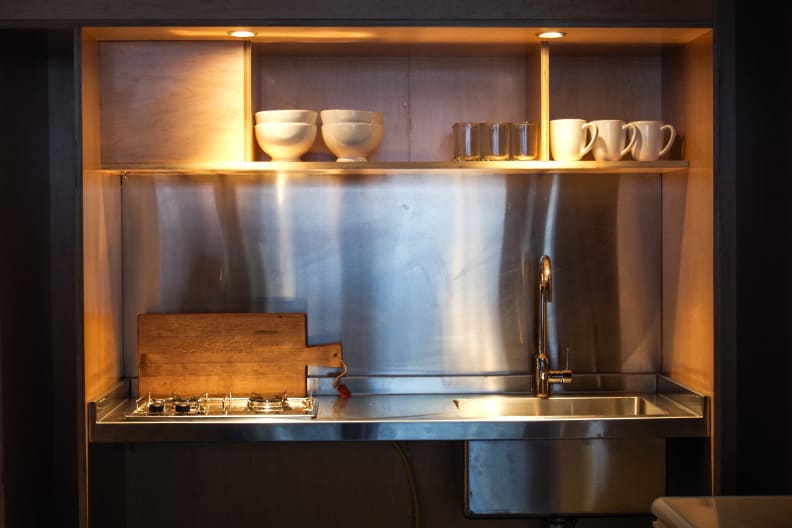 The bathroom is complete with a propane in-line water heater and a pump for maintaining water pressure. The toilet is waterless, and designed to mitigate both waste and odors. USB ports in the wall keep your electronics charged, and recessed, nine watt LED lights keep the whole place illuminated when the sun goes down.
During daylight hours, however, you'll want to soak in the sun through floor-to-ceiling windows that surround the front half of the living space, doubling the footprint of a traditional shipping container.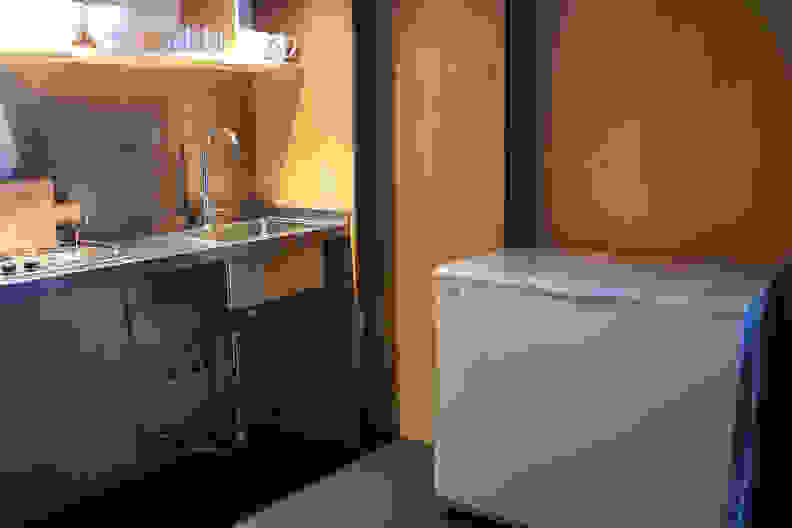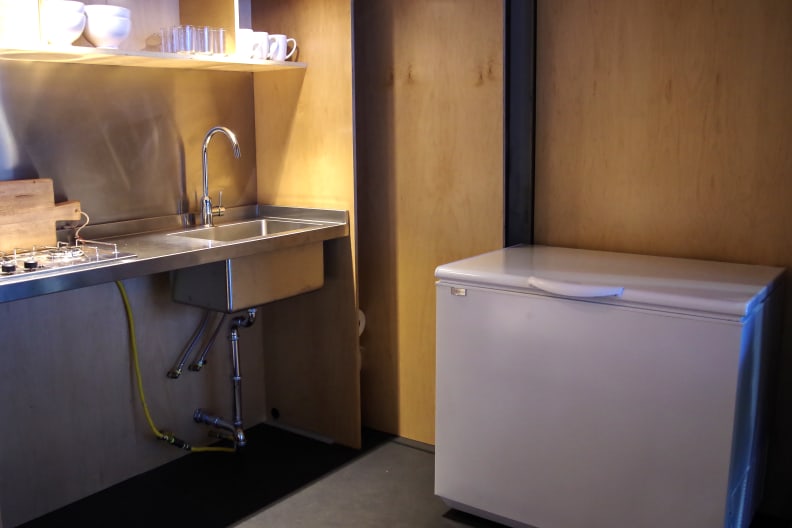 When the cabin isn't in use—or if it's being transported—those windows glide back into the container, and the floor folds up for storage. Throw a lock on it, and your weekend getaway is suddenly a totally secure, nondescript shipping container.
According to Springwater, the space could also be used as a guest house, or for a temporary living space. Since shipping crates already have an anchor point on each corner, a foundation only requires four Sonotubes.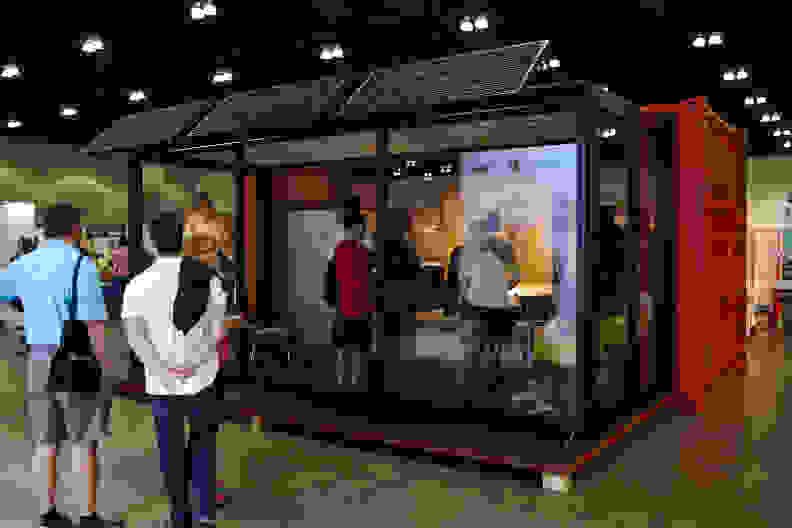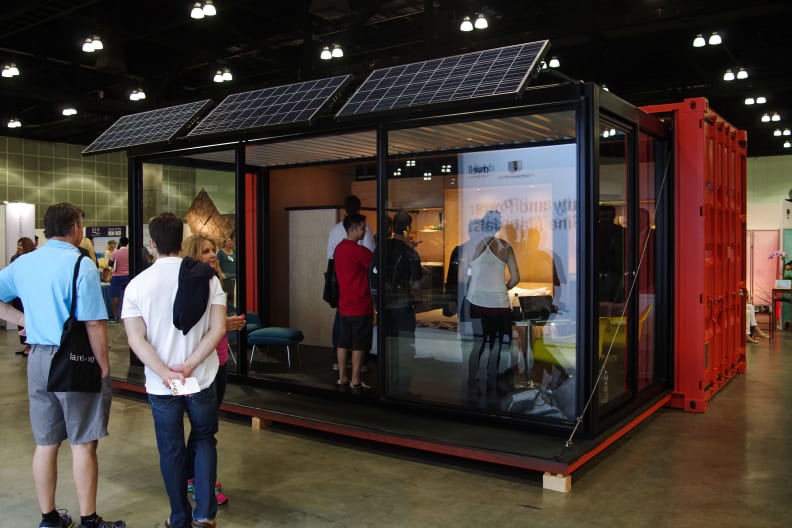 Obviously, applications outside of the balmy Bay Area would require additional reinforcement for adverse weather—Springwater said the walls could be reinforced, and it's possible to install heating or air conditioning.
If you're interested, the whole setup is expected to cost between $50,000 and $100,000, depending on how it's appointed.
Related Video