Luxury Appliances
These Lighting Designs Will Make Your Kitchen Pop
From futuristic to freaky, these fixtures run the whole spectrum.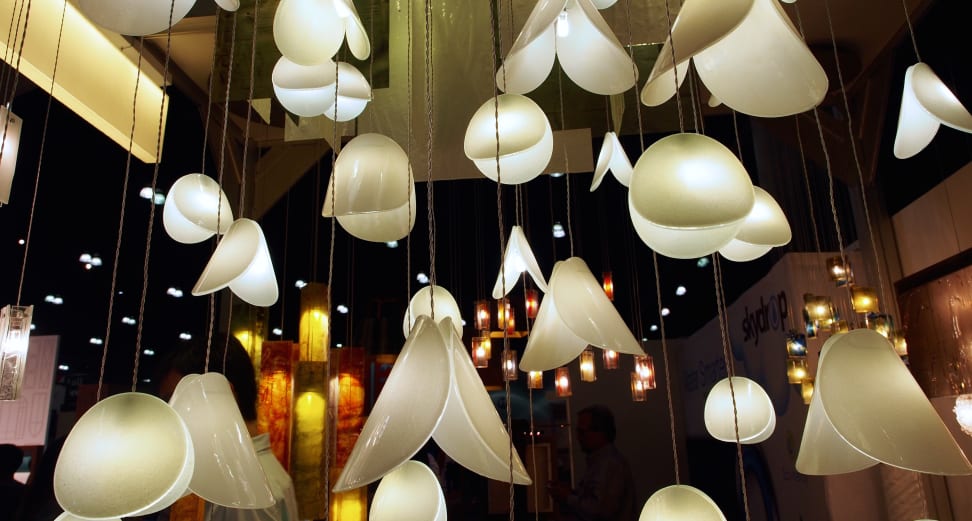 Credit: Reviewed.com / Daniel Wroclawski
Kitchen and living spaces can't be complete without a beautiful light fixture. And there is no better place to find the latest and greatest designs than Dwell on Design.
Like the rest of the show, the light fixtures had a mostly modern look to them, but there were still plenty of designs that would work well in a traditional home.
Of the dozens of fixtures scattered across the show floor, there were a few designs that stood out, one of which was an impressive looking chandelier from FormDecor. And, as is common with these sorts of designs, there was no shortage of beautiful glass-blown light fixtures.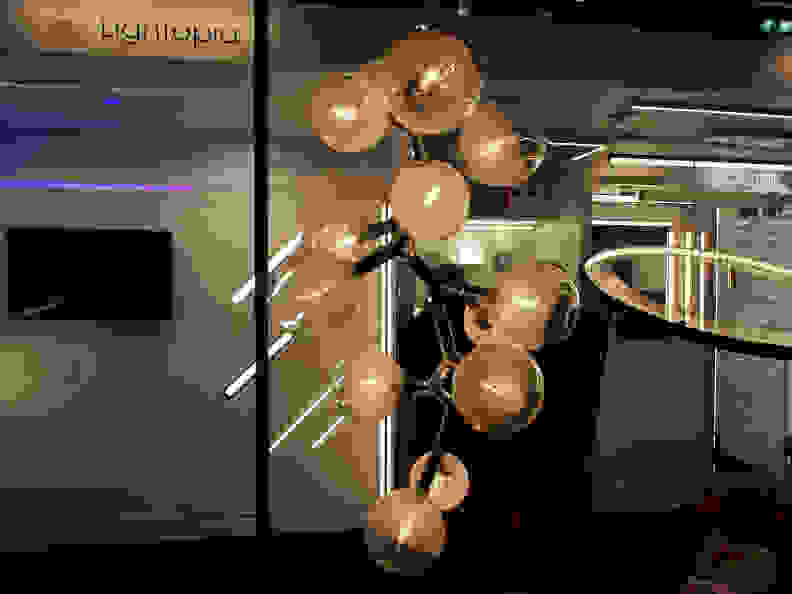 High-end lighting retailer Lightopia brought gorgeous pieces like the modular Antler ceiling fixture and the Happy Kiss pendant fixture designed by Siemon & Salazar. Another company called Light In Art, based in LA, brought custom-made chandeliers, each made up of over a dozen individual stained glass pieces.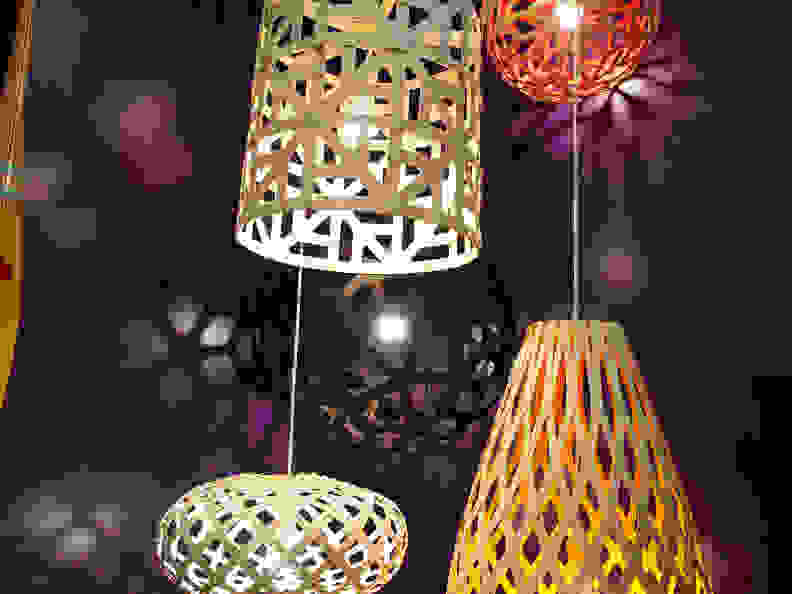 There were also plenty of wooden light fixtures at the show. Cerno, a lighting manufacturer, almost exclusively showed off wooden fixtures at its booth. Meanwhile, Rypen, a small online retailer, showed off colorful bamboo fixtures in lattice-style patterns from New Zealand.
Perhaps one of the most unique designs came from an Etsy seller called VerteX Design Studio. The seller uses concrete to create modern and industrial-looking light fixtures. Each fixture included a roughly one-inch-thick bowl of concrete, complete with air bubbles and other impurities, which gave them a more rugged look.
But if concrete isn't your style, don't fret. Dwell on Design made it clear that there are plenty of designs to appeal to just about anyone. And you can see more of them below.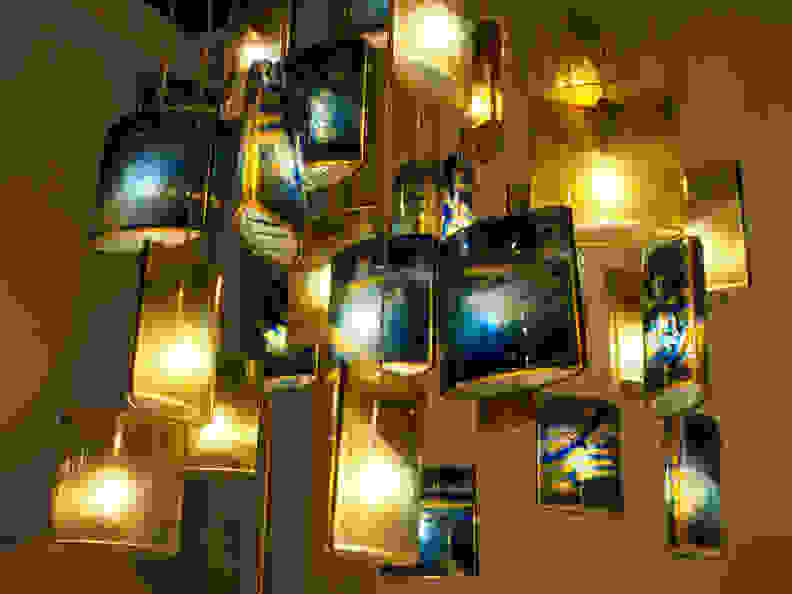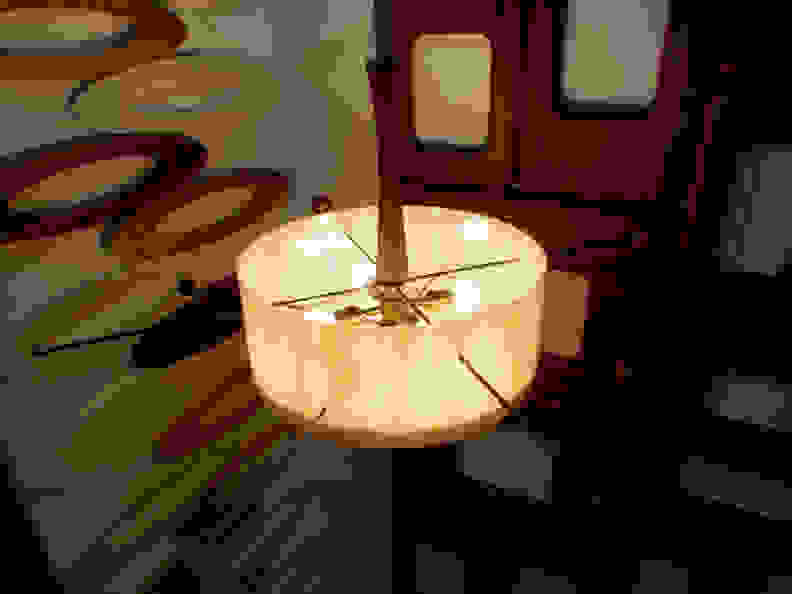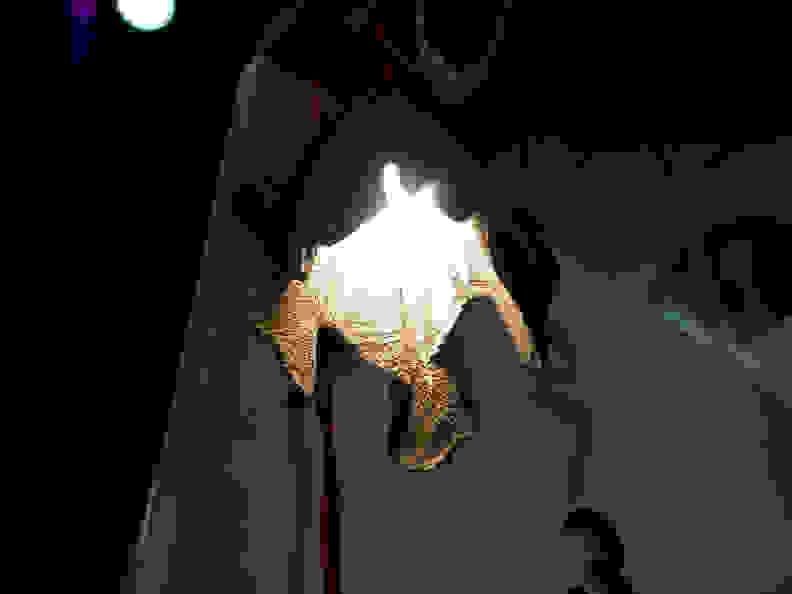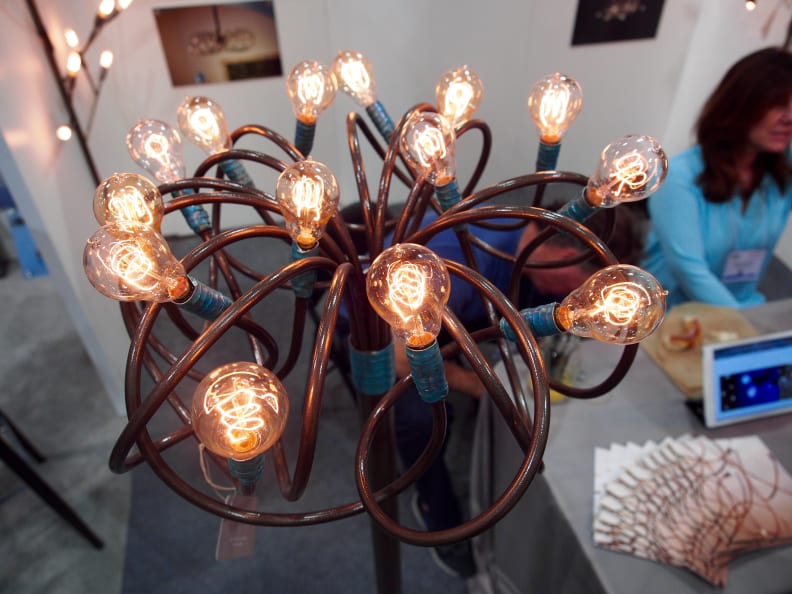 ×
Lights
Related Video