Luxury Appliances
In These LA Kitchens, Appliances Are the Stars
Here's what happens when a kitchen gets designed around its appliances.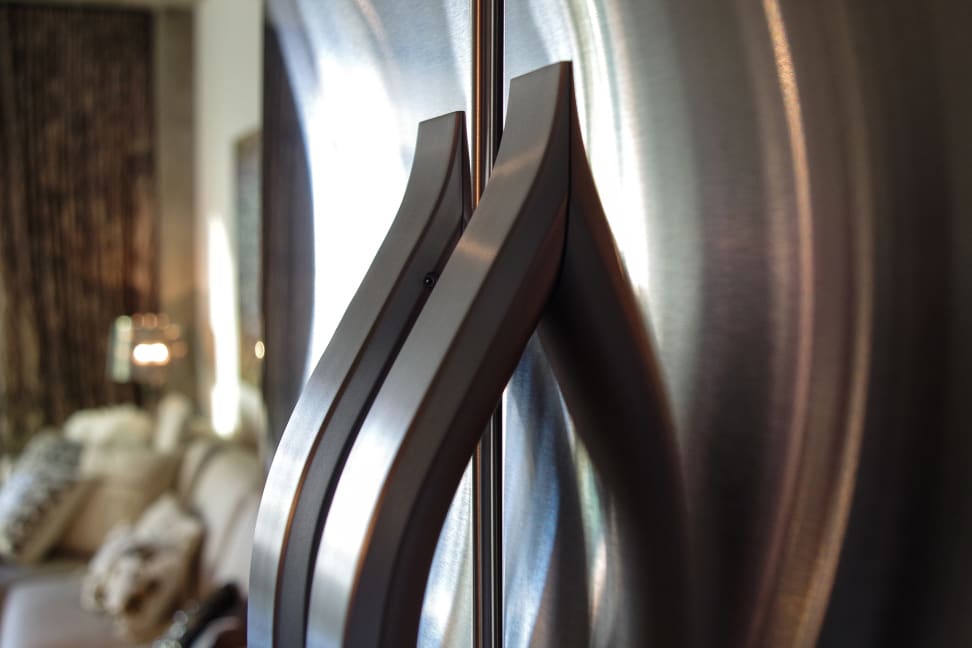 Credit: Reviewed.com / Keith Barry
When it comes to a kitchen remodel, appliances tend to get short shrift. Most consumers don't even start thinking about them until after the cabinets and countertops are installed and the flooring is down.
But what if plans for a kitchen started with the appliances? After all, without a way to store and cook food, the kitchen would just be another room in the house.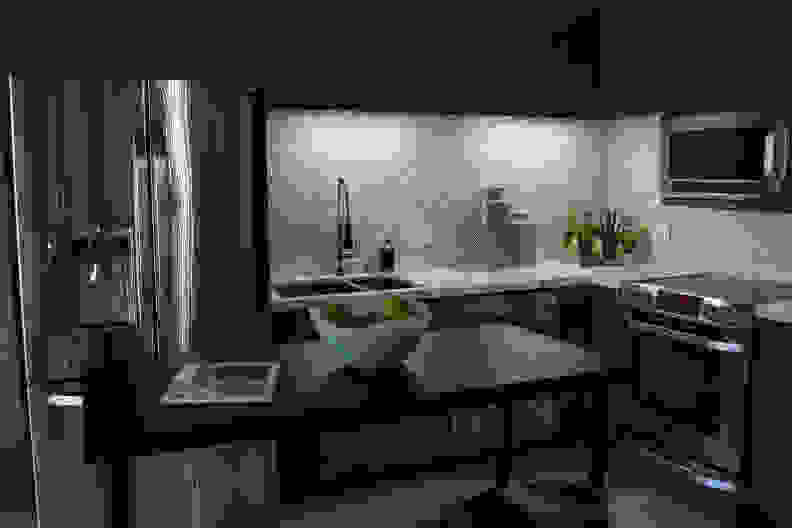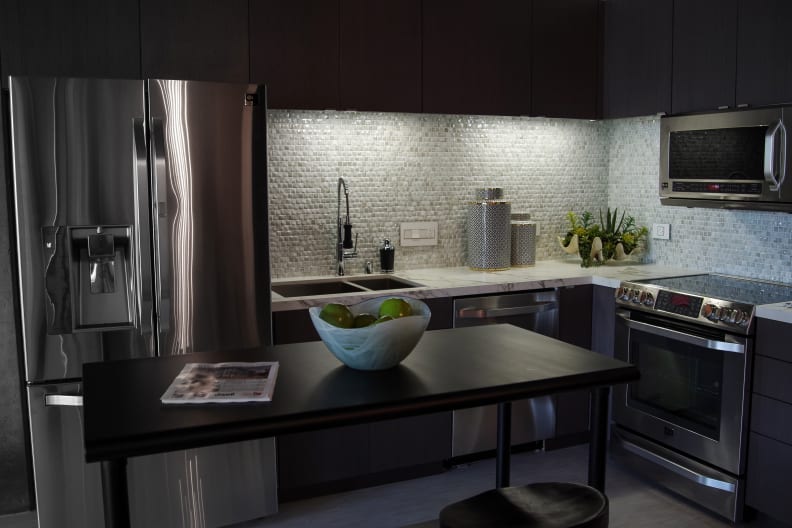 That's the question famed interior designer Nate Berkus asked some of the brightest stars in Southern California's design community. Berkus has been the Artistic Advisor for LG's upscale Studio Series kitchen appliances for just over a year, and has had a chance put his mark on the latest revamp of the LG Studio refrigerator, range, and over-the-range microwave. "They do all the technical stuff," he said. "I care about the shape of a handle."
It only stands to reason that he'd want his latest creations at the heart of Dwell on Design week, where designers and decorators share the latest looks for fashionable homes. And at the swanky Met Lofts in downtown LA, Berkus challenged designers to create entire homes around LG Studio appliances.
The resulting LG Studio studios—some of which were as small as 687 square feet—put kitchen appliances at the heart of the home. They were on display Wednesday, which marked the kickoff of the Dwell show.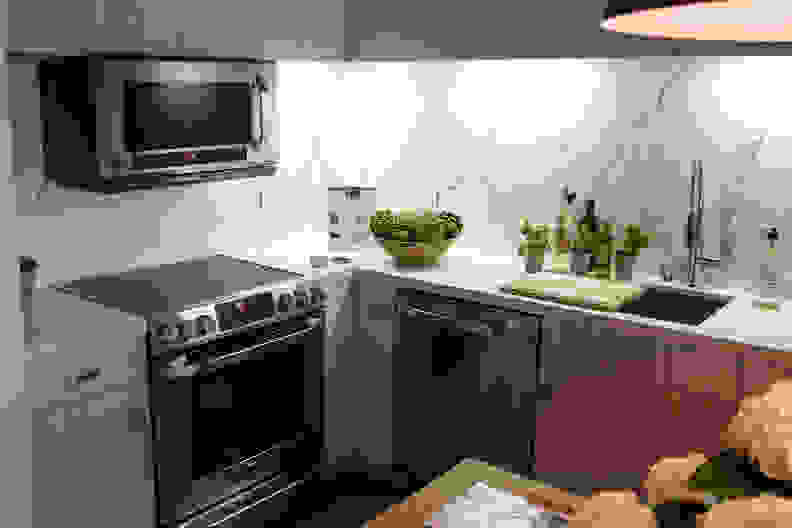 "Our home should tell our story, and the way we do that is through our things," Berkus told the assembled crowd of architects and designers, gathered for tours of the showplace studios.
Those "things" have traditionally been accent pieces and furniture. But appliance manufacturers have been quick to position their products as design statements, too. Earlier this year, Frigidaire unveiled its new Professional series, which is all about look and feel. And when Samsung debuted its Chef Collection last year, the new designs were unlike anything else on the market.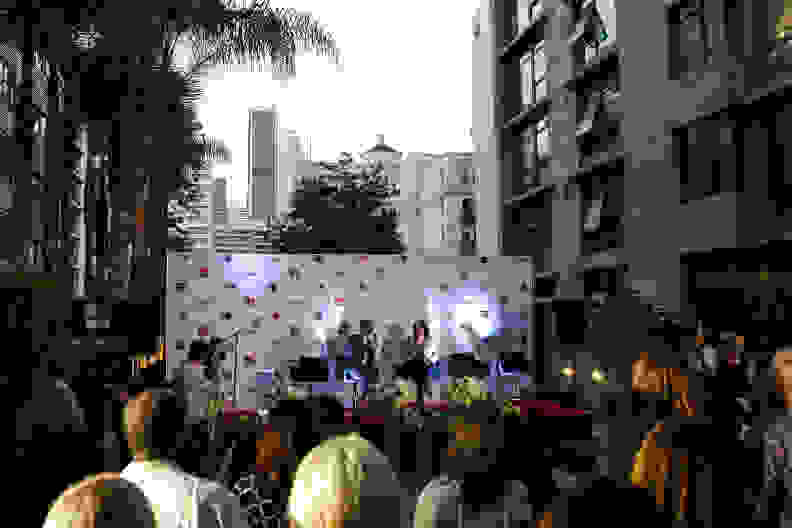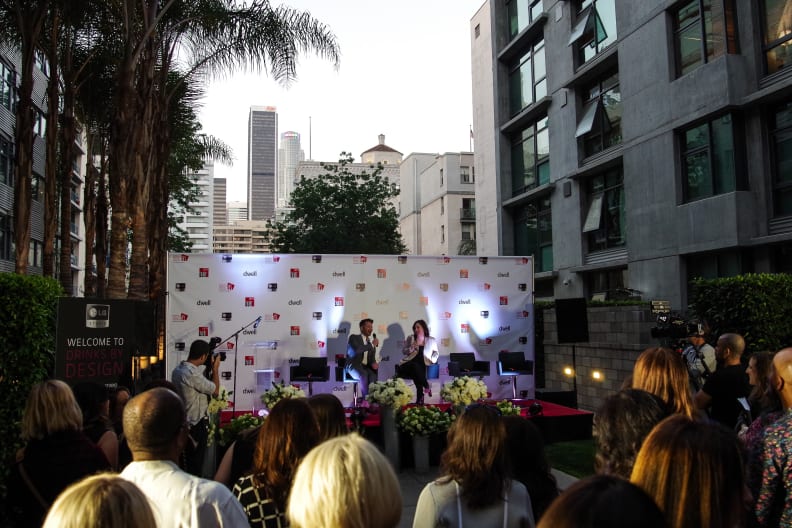 Even LG—a tech-focused company that usually touts features like efficient refrigerator compressors—had to admit that its latest creations were all about looks. "It's a blend of style and technology," David VanderWaal, LG's Vice President of Marketing, told the crowd. But instead of waxing poetic about the range's ability to boil water or how many plates the dishwasher could fit, he talked about the Studio Series's contours and finishes, and remarked that it's all designed to "complement the personal style of consumers."
---
---
Indeed, LG's redesigned minimalist appliances feature flat fronts, tapered "wave" handles, and glass touchpoints. For instance, the LG Studio refrigerator installed in the Met Lofts kitchens had a dark glass control panel that only lit up during use. Electric ranges were all slide-in models—a popular design that lines up with a customer's countertop for a seamless look. The kitchens themselves were similarly sleek, with recessed sinks, matte-finish cabinetry, and stone countertop surfaces.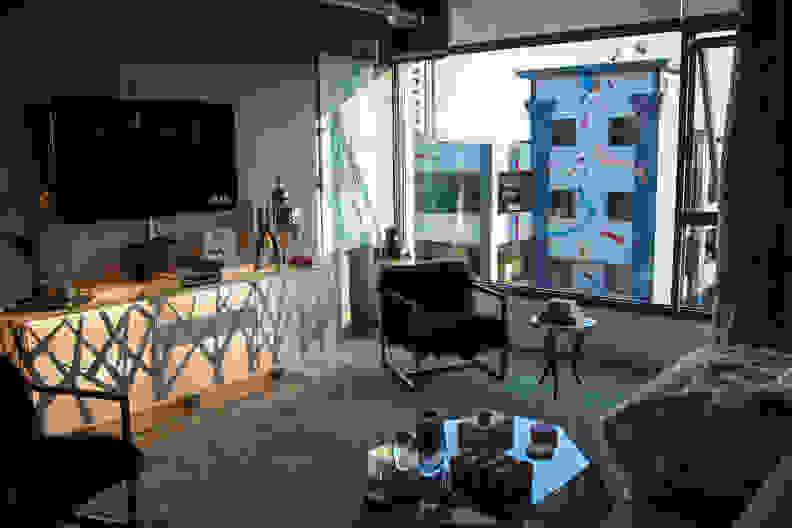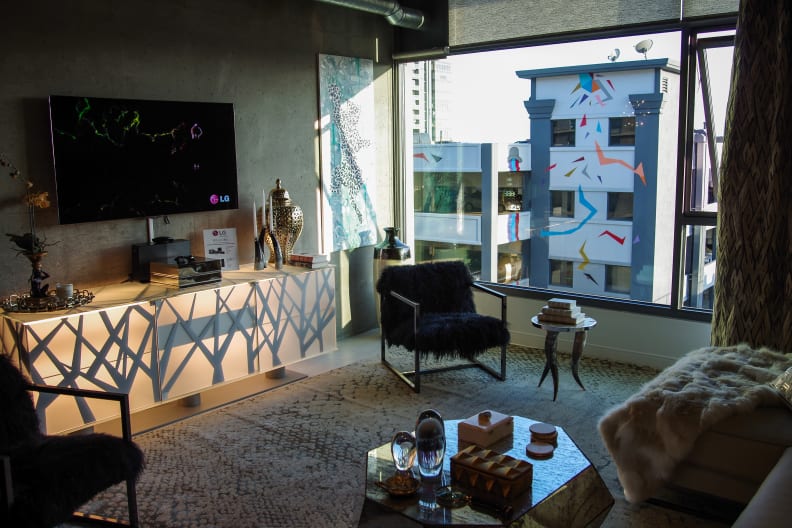 "I err always on the side of as classic as classic can be," Berkus said. That holds especially true with appliances, which tend to be a bit more difficult and expensive to swap out than, say, a lamp shade or accent vase. Choose a faddish design—remember avocado?—and you'll likely be stuck with it long past its prime. That's why refrigerators with touchscreens and finishes other than stainless have been slow to catch on.
But just because consumers want something classic doesn't necessarily mean they eschew individuality. Today, keeping up with the Joneses means acquiring something the Joneses don't have. "I think we are in the age of personalization," Berkus said.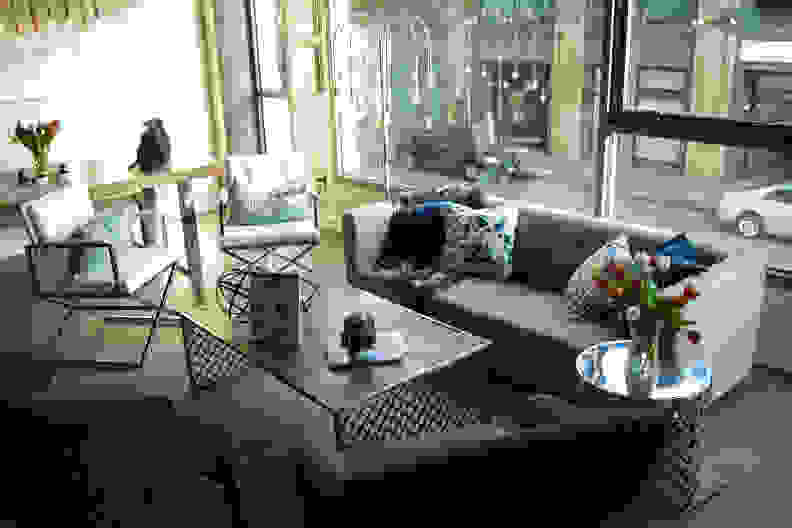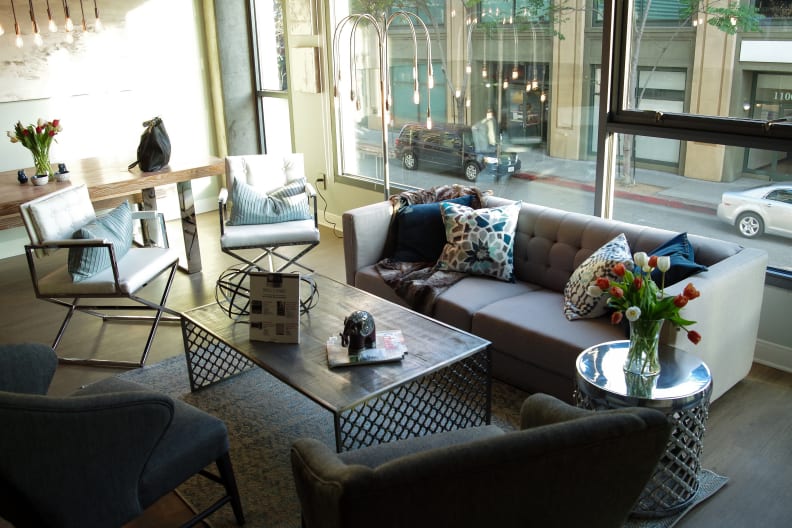 That was especially apparent at the Met Lofts, where each kitchen served as both blank canvas and frame for the rest of the studios. Since the small apartments combined living spaces and kitchens, the appliances were integral parts of each studio's overall look. Though they all blended seamlessly, it wouldn't be hard to imagine how the wrong appliances could throw off the balance of the entire living space.
Berkus, a new dad, was excited to talk about his creations—but he likely won't be using any of them. "I don't cook—I'm a terrible cook," he told the crowd. "But I care very deeply about what's in my kitchen because of what it looks like."
Related Video