Microwaves
2014 Best of Year Microwave Awards
For the discerning chef or kitchen remodeler, these are the best buys on the market.
Credit:
It may come as a surprise, but not all microwaves are created equal. While the $99 countertop models you get at your local big box store all offer similar performance, over-the-range and built-in models have a wide array of features and capabilities that set them apart.
We test microwaves for all sorts of everyday uses—making popcorn, heating up coffee, defrosting meat, and cooking frozen dinners. The best microwaves we've tested do well on all counts.
These are the best microwaves of 2014.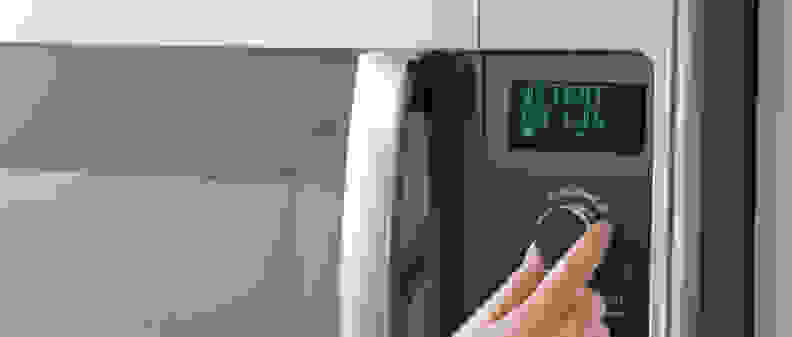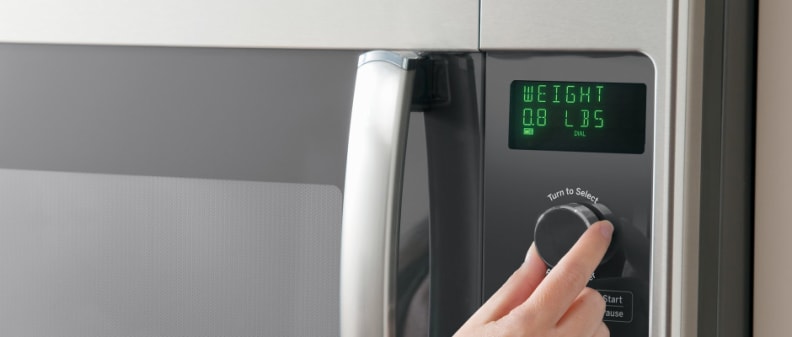 Best Over-the-Range Microwave
GE Profile PVM9179SFSS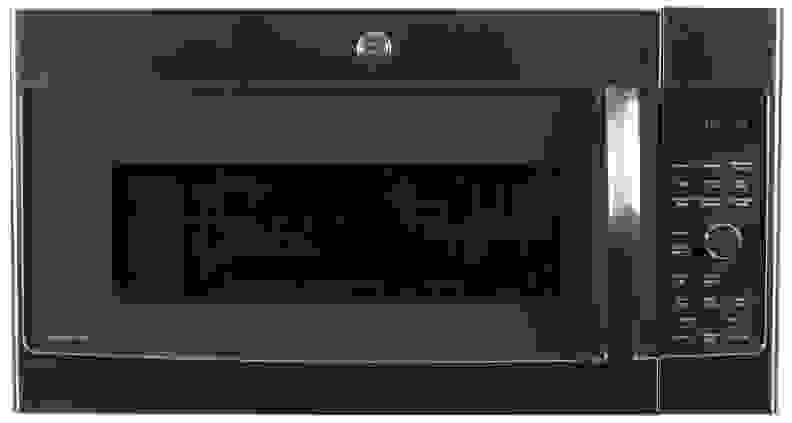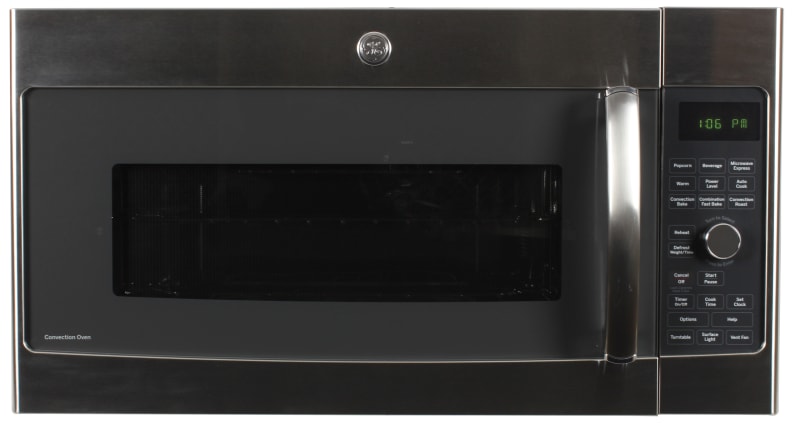 This stainless steel, over-the-range GE microwave did just about everything right. Automatic sensors knew just how long to cook frozen meals, and it was quick to defrost frozen meat. The PVM9179SFSS also cooked a bag of popcorn without burning it or leaving too many unpopped kernels behind.
In addition to microwave cooking, the PVM9179SFSS also has a built-in convection oven option. It won't replace your oven, but it'll do the trick when it comes to reheating dishes or making pizza. Designed to be installed over a range, its exterior is made to match other GE appliances. When you use it to vent out steam and cooking odors, its fans are fairly quiet. (Est. price: $599)
Read our full review of the GE Profile PVM9179SFSS.
Runner-up: Sharp R-1874
Sharp's R-1874 had a unique, modern design that should blend in with contemporary kitchens. It has a smaller interior than the GE PVM9179SFSS, but it's more affordable, and still performed well in our tests. Its recipe presets were particularly accurate, and heated food evenly. (Est. price: $465–$550)
Read our full review of the Sharp R-1874.
---
Best Built-in Microwave
Panasonic NN-SN973S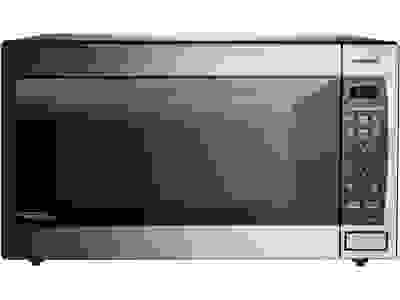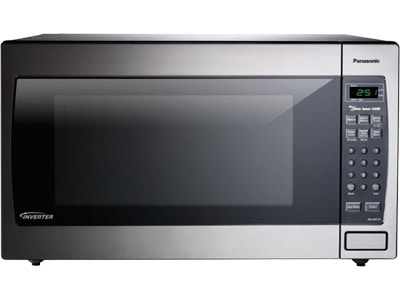 The Panasonic NN-SN973S is an upscale countertop microwave with a stainless exterior, and it can be built into cabinetry with a trim kit. Inverter technology allows for variable cooking power levels, and the "Genius Sensor" cooks foods evenly and quickly with the touch of a single button. (Est. price: $198–$218)
Read our full review of the Panasonic NN-SN973S.
Runner-up: Sharp R-530ES
Usable as a countertop or built-in microwave, this Sharp features preset recipes and a 2.0 cubic foot interior. In our tests, it did well heating water and defrosting food. Those recipe presets were ideal for accurate cooking, too. (Est. price: $300)
Read our full review of the Sharp R-530ES.
Up next
Get Reviewed email alerts.
Sign up for our newsletter to get real advice from real experts.