Microwaves
Could This Be the Best Microwave Ever?
New tech makes for even cooking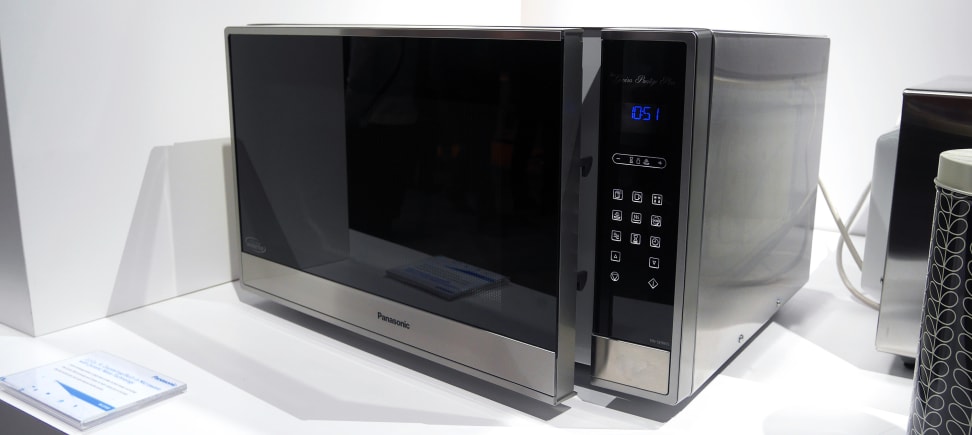 Credit: Reviewed.com / Johnny Yu
Panasonic just may have solved one of microwave ovens' biggest problems: uneven cooking. The company announced its new Cyclonic Inverter technology at CES 2015 in Las Vegas, which distributes microwave energy in an oscillating pattern within the appliance's cavity. Supposedly, this will lead to more even cooking.
In other microwave ovens, energy is released in straight lines that don't necessarily reach every surface area on the food you're heating. With the Cyclonic Inverter's circular, rotating pattern, combined with the rotation provided by the appliance's turntable, microwave energy is distributed more evenly and to more areas.
So this all works on paper, but does it work in real life? Unfortunately, Panasonic did not hold any cooking demonstrations with real food, and there was no way we could watch the microwaves' movement pattern (microwaves are invisible).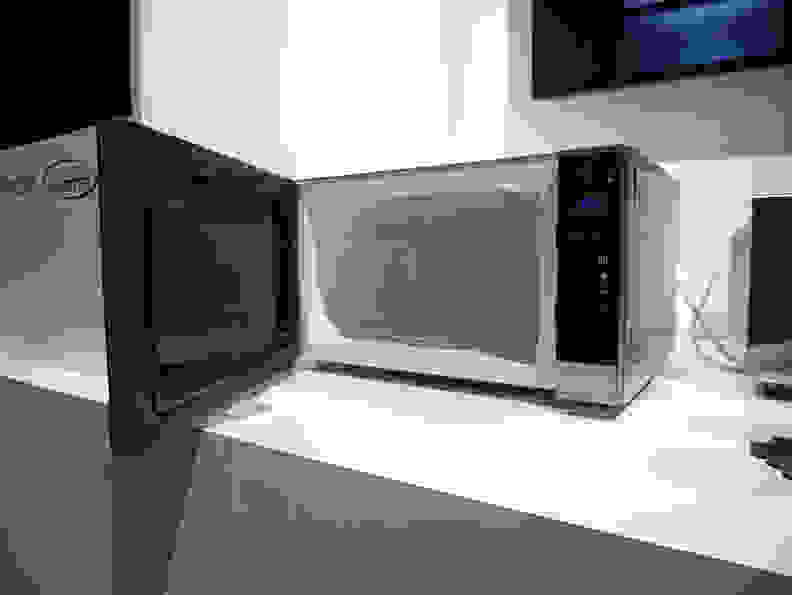 But the science behind this is sound, and Panasonic is noteworthy in that it makes one of the best microwave ovens we've ever tested. In other words, we think the company knows what's up when it comes to zapping food.
The cyclonic technology will appear in the upcoming Genius Prestige Plus series of the company's premium microwave ovens, which is set for release in April 2015. There will be a 1.6 cubic feet model for $329 and a 2.2 cubic feet model for $379. Panasonic told us that there will be another, less expensive product line to feature Cyclonic Inverter technology as well, but did not provide more details.