Microwaves
Panasonic's New Microwave Steams, Bakes, Grills, and Even Cleans Itself
The only thing you can't do with this microwave is buy it in the U.S.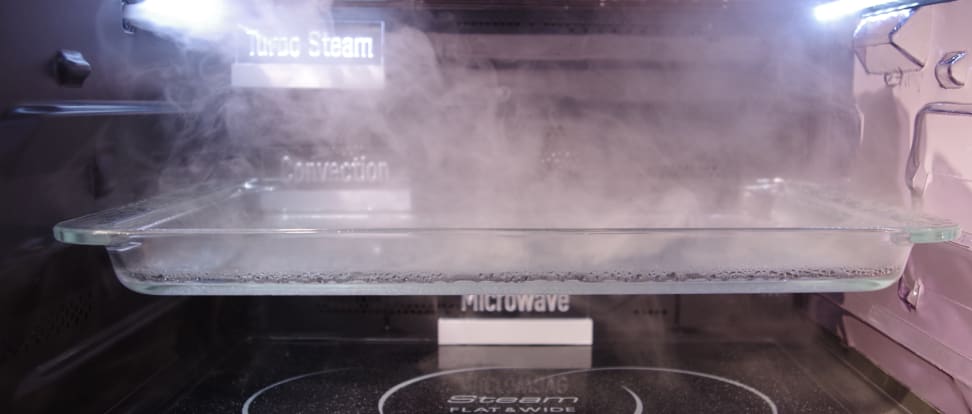 Credit:
Panasonic unveiled a unique new countertop microwave oven at IFA 2014 in Berlin. Sure, the My Chef Steam Combination Oven can reheat your Hot Pockets, but it also features pure steam and convection baking functions—options usually only found on high-end built-in products.
The My Chef Steam Combination Oven puts together several cooking methods in a single box. There's a 1,000-watt traditional microwave with Panasonic's inverter technology, a 1,300-watt grill, a convection bake mode that can get as hot as 450ºF, and a pure steam function.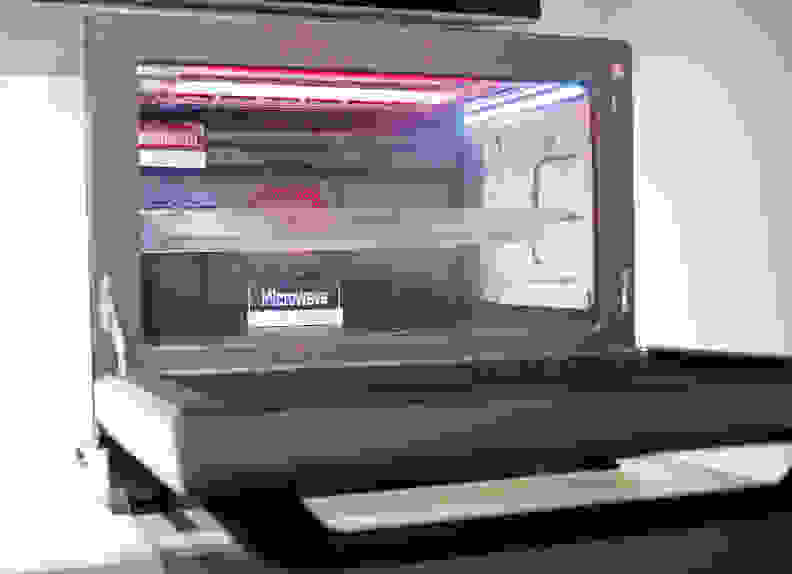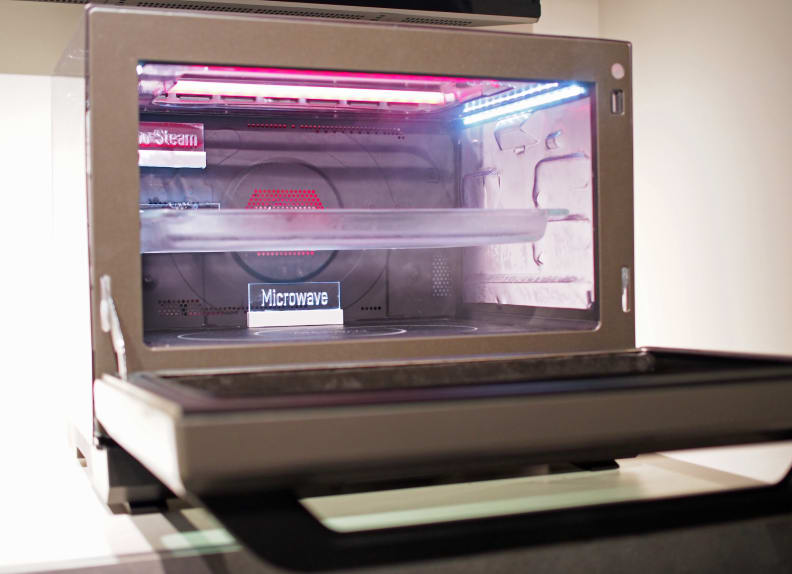 Altogether, it offers seven cooking combinations. You can use pure steam, pure convection, steam plus convection, steam and microwave, just the microwave, the grill, or an "extra crispy" grill—whatever that means.
In addition, there are traditional defrost and reheat functions, a bread proofing setting, and a self-clean option.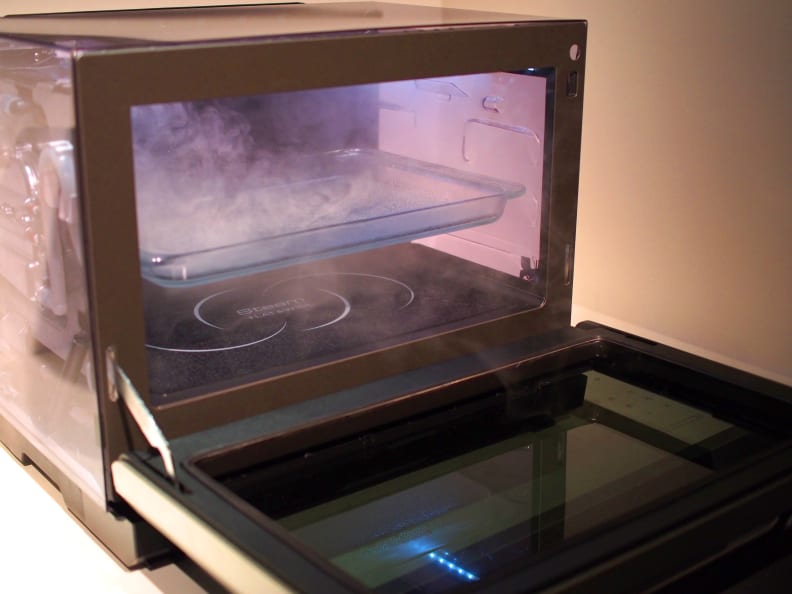 ×
My Chef Gallery
It's unlikely that the exact same model will be released in the U.S., as the My Chef NN-CS894B requires 220v power to operate. However, as steam cooking gains in popularity worldwide, we'd be interested to see what similar technologies Panasonic comes up with for the American market.
Editor's note: Updated since 09/07/2014 with hands-on photos and video.