Money
How to choose a mortgage lender
Your lender can make or break a deal. Here's how to find one who will help you stand out in a competitive market.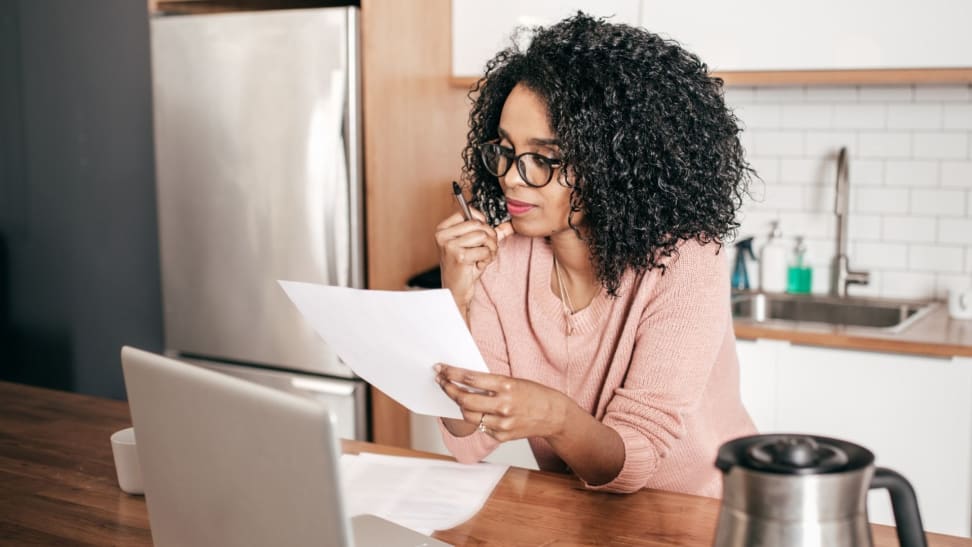 Credit: Getty Images / kate_sept2004
Though an exciting time, homebuying comes with an aggressive set of hurdles, and determining your budget is one of the first you'll meet. Consider mortgage lenders the safekeepers of your buying power: They'll look at your financial position and work with you to figure out what price range you're qualified for based on factors including credit score, debt-to-income ratio, and more.
"Your lender is as important as your Realtor," says Baha Maleki, a Finance of America loan officer in San Diego who's closed more than 100 transactions in the last eight months and funded more than $37 million this year alone. "You want to have a personal relationship with your loan officer. [Buying a home] is a really huge decision, and you don't want some Joe Schmo who doesn't really care about you and isn't going to take the time to assess your situation."
Being so financially vulnerable with a total stranger can be scary, but don't let that dissuade you from getting started. Many listing agents won't even accept an offer without a preapproval letter from your lender—essentially a voucher that says, yes, you can afford this home—and the process can take a week or more as you gather documents and information. So if you wait until you find a property you love to get approved, there's a chance you'll end up missing out on even making an offer if inventory is moving fast.
Here's how to be proactive about choosing a mortgage lender who will be an asset to your real estate team.
Get to know your loan options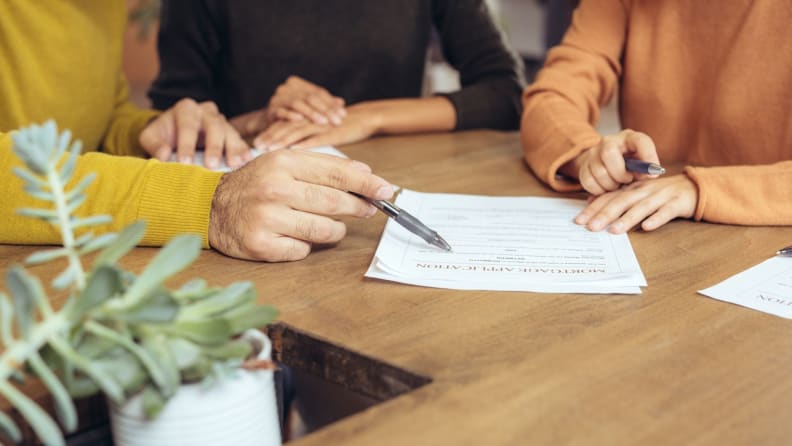 When it comes to funding your dream home, you have a few options: traditional mortgage lender, non-qualified mortgage lender, and cold hard cash. The direction you go will depend on your financial situation and the type of home you're in the market to purchase, but as cash is typically reserved for flippers and other real estate investors, we'll focus on the first two.
Lenders generally have a suite of products, or loan types, on offer. For traditional lenders, that means government-sponsored financing, such as FHA loans (a favorite for first-time homeowners), conventional loans from Freddie Mac or Fannie Mae, and VA loans for military members. These are cookie-cutter products for cookie-cutter homebuyers and a good option for those who have solid W-2 history. They generally offer the most competitive mortgage rates because the homebuyers they lend to have reliable, documented income.
Conventional loans are cookie-cutter products for cookie-cutter homebuyers and a good option for those who have solid W-2 history.
What does that mean for gig workers, sole proprietors, and freelancers with irregular income? Unfortunately, lending practices have been slow to catch up to the rise of self-employed workers and the gig economy, which represented 14% of the total full-time workforce in 2019, according to a Gallup poll. If that's you, you may want to start with non-qualified mortgage (or non-QM) lenders, whose products come with a higher rate (think 3–5% more than traditional products) but are based on personal P&L statements, bank statements, or even just the value of the property if it produces income, such as a duplex or triplex that you also intend on occupying.
Decide between a broker, direct lender, or bank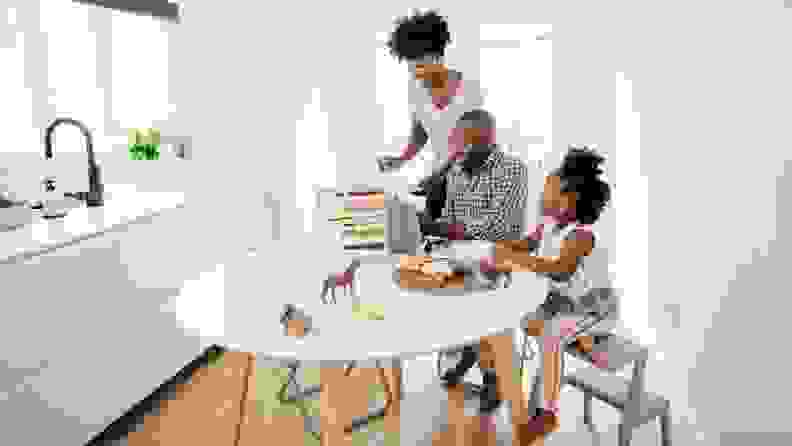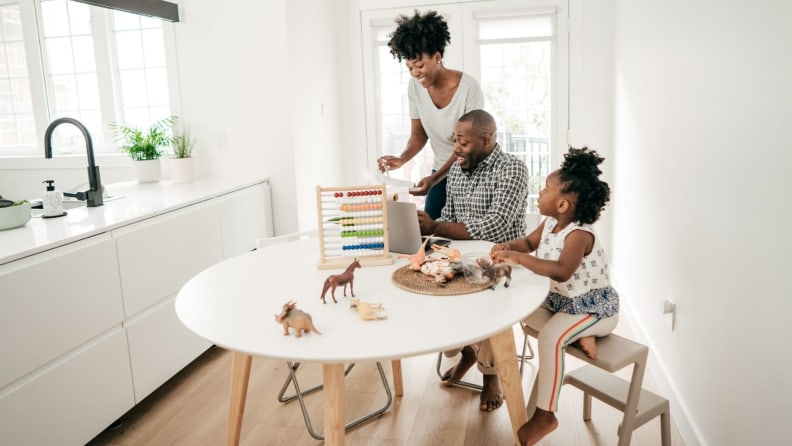 The type of loan you're qualified for will determine who you can work with on financing, be it mortgage broker, direct lender, or bank.
Mortgage brokers have access to several different banks and their varied programs, but they don't handle the loan in house. As a result, the broker might not be as familiar with the different products due to the sheer amount of options.
Plus, the loan processing is out of their hands, which means they're less likely to anticipate or work through potential issues (with underwriting, for instance) simply because the relationship isn't there. There can be surprises—and surprises can kill a deal. The upside? "You might be able to score a lower rate," Maleki says.
Direct lenders handle the entire loan in house. They know their underwriters personally and have control over the speed, approval, and terms of the loan—a huge advantage when it comes to navigating speed bumps during processing.
Because direct lenders work only with their specific products, they know the ins and outs and can strategize based on your goals, whether that's getting all your closing costs covered or paying a bit more upfront to secure the lowest rate possible. You'll have fewer options than with a broker but a more hands-on experience overall.
Big banks aren't designed to run as mortgage lenders, Maleki says, so while they might have a few loan officers at a branch, they're not well compensated and don't have to be licensed. Your bank-backed offer may not stand out to listing agents because those loans generally take 30 to 45 days to fund, a potential deal-killer in hot markets like Maleki's.
There's also access to consider: With banks, big or small, you're limited to regular business hours. That means no weekends when a lot of communication happens in the real estate industry. When dealing with time-sensitive material, like getting an approval letter, that can make the difference between deal or no deal.
Determine which avenue is right for your situation, and shop around—just because you get preapproved with one lender doesn't mean you ultimately have to go with them for financing. Keep in mind: Each mortgage application will appear as an inquiry on your credit report, but if done within the same 30 days, it shouldn't impact your score by more than a few points.
Ask for a referral
In some cases, you might get a preapproval prior to working with a real estate agent. But once you find someone you want to work with, ask them for referrals as well; your agent will already be familiar with your homebuying goals and specific situation, and they should have multiple lenders they regularly work with who may be a good match.
"It's really important that your lender and Realtor work together, that they've established that rapport," Maleki says. You'll work with each individually at length, but they'll also be communicating behind the scenes, and if there's a preexisting, vetted relationship there, inevitably you'll benefit from their knowing how to work with each other. Think of it as building a team—the better each member works together, the better it will function as a whole.
You'll work with a lender and your real estate agent individually, but they'll also be communicating behind the scenes.
You can also reach out to friends who have made home purchases or ask your professional circle (CPA, financial advisor, etc.) for recommendations: What you want is to get a sense of how the lender conducts business, so talking with people who have first-hand experience will be helpful.
Finally, you can simply search online forums and review sites, such as those on Reddit, BiggerPockets, Facebook, Zillow, Redfin, Yelp, or even do a Google search to see what turns up in your area. At first, it may feel like looking for a needle in a haystack, but you'll begin to see the same names popping up again and again.
Feel them out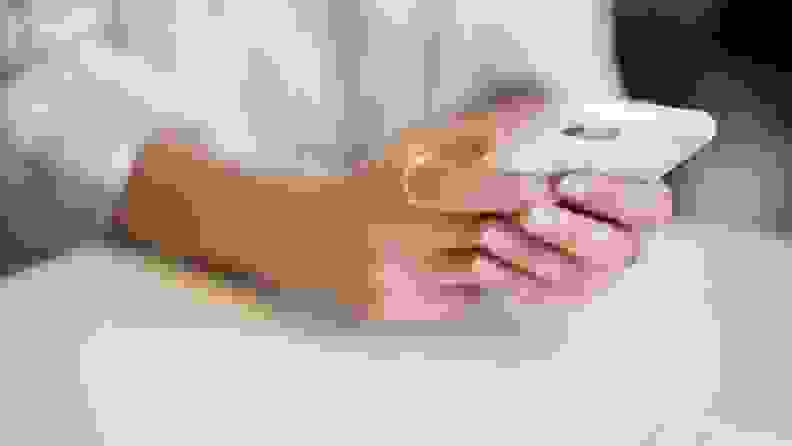 Once you have your list of three or so lenders, call them up! It's time for interviews. Though it may sound like a lot of effort—especially in the digital age where everything is handled via email—spending a few minutes on the phone with your potential lender is well worth the time, and you'll typically know from your first interaction whether this is someone you want to do business with.
Plus, by simply asking for a quick chat, you'll get valuable insight into their accessibility and communication style—vitally important on any loan, but especially if your market takes a competitive turn where a 15- or 19-day escrow may help you win bidding wars. "If you call someone and they take three days to call you back—not a good sign," Maleki says. "That's a good indication of how your loan is going to go. You want your lender to be invested in your transaction."
If someone makes you jump through a series of hoops before returning your call or learning about your situation, cross them off and move on.
Negotiate a rate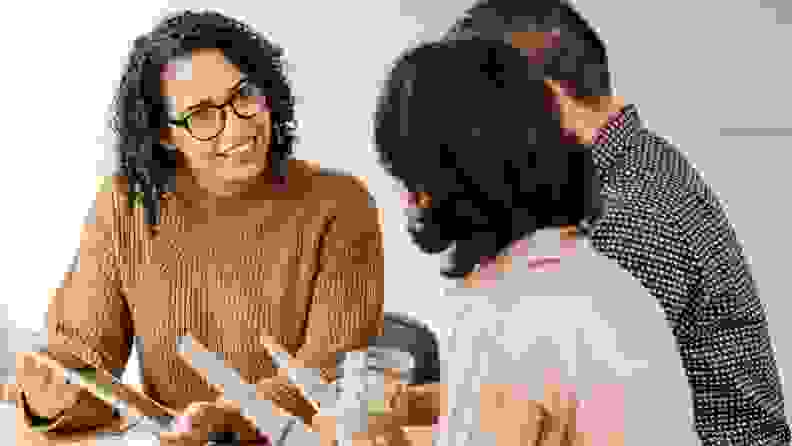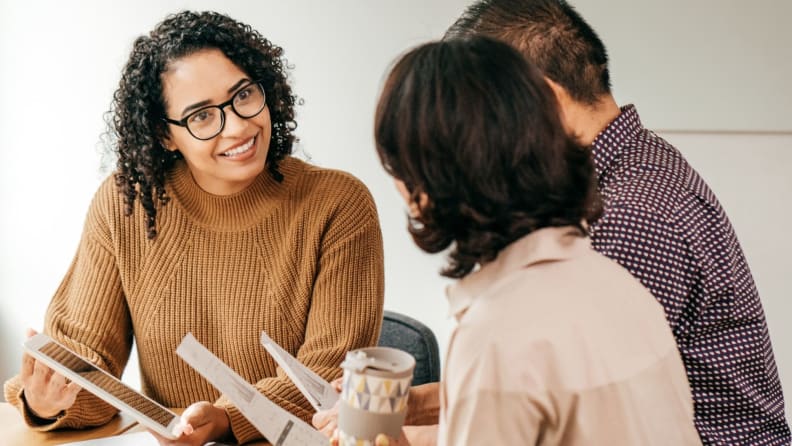 A company that lures you in with an insanely low interest rate doesn't often have the best service, Maleki says. "You get what you pay for." A bottom-floor rate can indicate it's not compensating its loan officers well, which has a trickle-down effect. You may not close on time or even close at all. In this case, you're just a number, not an individual with a loan tailored to your needs. Because of that, there's a good chance you'll miss out on strategies that get offers accepted and save you money in the long run.
That being said, you can use lower preapproval rates to negotiate with your preferred lender. In fact, having a lower rate in writing from someone else will actually help your top pick negotiate your rate on your behalf, as they'll then be able to take that to their company to match—or beat.
From there, it's off to the races. Happy bidding!
The product experts at Reviewed have all your shopping needs covered. Follow Reviewed on Facebook, Twitter, and Instagram for the latest deals, product reviews, and more.