Money
What is HSN FlexPay, and should you use it?
Why pay everything all at once when you could use FlexPay?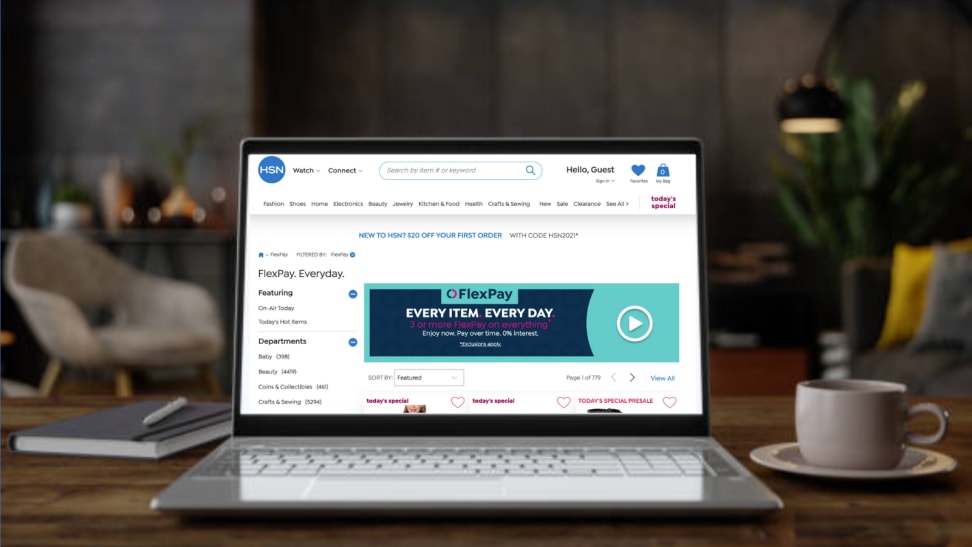 Credit: Getty Images / onurdongel
If you're anything like me, you're a bit skeptical about payment plans. As tempting as it can be to select Afterpay when I run across items that I want (i.e., velvet duster jackets from Free People) with a higher price tag, I always get nervous. What would the payments look like, stretched out rather than paid upfront? Could I get charged extra fees simply for opting to use a payment plan?
We've talked about the conditions of Afterpay, specifically, before, but what about other payment plans? HSN's home shopping channel and website offer customers the option to utilize not just one, but several different versions of payment plans, from VIP Financing to FlexPay. Keep reading to find out the similarities between these payment plans and others out there like Afterpay and Klarna, and discover which of its perks are best for you.
What is HSN FlexPay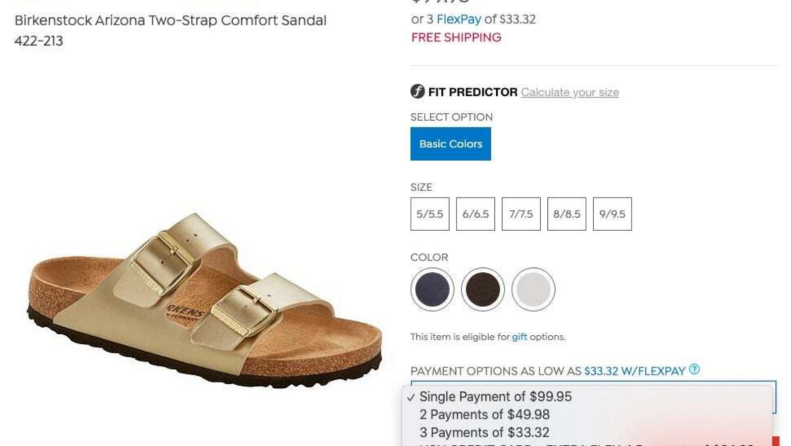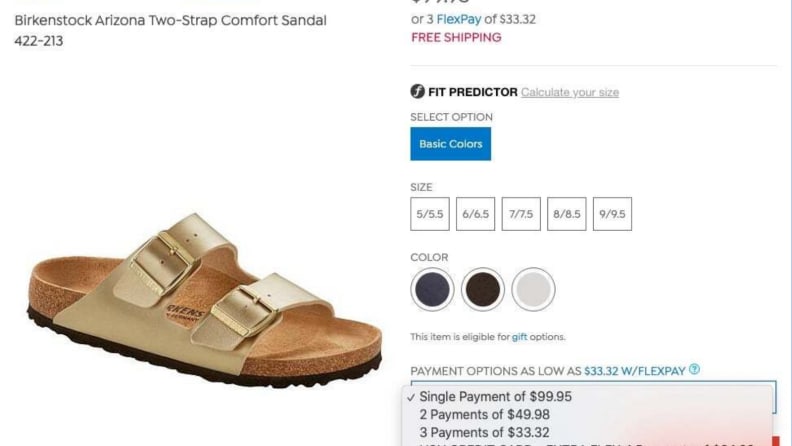 FlexPay is a payment plan through HSN that allows users to pay for their purchases over the course of five installments. FlexPay offers 0% interest and lacks extra charges and hidden fees on payments. Each payment through FlexPay amounts to one fifth of the price of your purchase, and payments are made monthly. Your order through FlexPay ships right away, and the first payment you make will consist of the first monthly installment and your shipping fees and taxes.
Certain items are not available for FlexPay, including cell phones over $500, jewelry over $1,000, coins over $500, TVs over $2,500, computers over $1,500 (including desktops, laptops, and tablets), HSN gift cards, home protection plans, and more. If you're looking to save money and spread out payments on specifically those items, then FlexPay may not be the right method for you.
What do you need to qualify for FlexPay?
In order to qualify for FlexPay, you simply need to sign up for the FlexPay option at checkout. HSN may elect to obtain a consumer report on you when you sign up from a credit reporting agency in order to verify your eligibility. Any inquiry will not impact your credit score (HSN will perform a 'soft inquiry' rather than a full credit report check), and if it's determined that you're ineligible for FlexPay, HSN will give you the opportunity to pay for the item in a single purchase.
What's the difference between FlexPay, ExtraFlex, and VIP Financing?
HSN offers FlexPay, but they also have VIP Financing as an option or ExtraFlex through the HSN Card, QCard, or a Zulily credit card. VIP Financing is similar to FlexPay in that it lets you pay in installments, but it allows you to expand those payments over 12 months rather than 5 payments. Unlike FlexPay, VIP Financing is only available for items that pass the $399 mark (for the 12-month payment period).
ExtraFlex, unlike VIP Financing, is not a different payment method, but a perk of having a credit card associated with HSN, such as the HSN Card, QCard, or Zulily credit card. ExtraFlex will allow you to get an extra FlexPay period with your FlexPay purchases—lengthening the installment period from five payments to six. ExtraFlex isn't available on the entirety of the HSN catalogue, and is limited primarily to beauty, fashion, shoes, and jewelry purchases.
VIP Financing is essentially a perk inherent to establishing credit directly with HSN or an associated entity, which doesn't lend it the same kind of flexibility that you'd get with FlexPay, but if you plan on shopping with HSN long-term it may make sense to look at VIP Financing or ExtraFlex. Items that are eligible for VIP Financing are not eligible for ExtraFlex, though, so keep that in mind when choosing your payment alternatives.
What happens if you miss a payment? Can you change your payment schedule?
One of the biggest advantages to FlexPay is the lack of hidden fees or extra payments if you miss a payment. If you do miss a payment through the credit card or line of credit used to sign up for FlexPay, you'll incur overdraft or additional interest charges through your credit card company or credit provider, rather than HSN itself.
To avoid missing payments, you can sign into your HSN account and select the FlexPay Manager option in the dropdown. There, you can find how many installments you've already paid and the installments you have left. You can also pay your outstanding installments earlier, if you prefer.
Is it worth it to use FlexPay on HSN purchases?
If you want the convenience of a service like Afterpay while you're building your cart on HSN, considering FlexPay as a way to break up your payments isn't a bad idea, especially if you're used to paying in installments or building credit through services that let you pay bills over time. You can also use FlexPay on deals, which means that you'll not only pay a reduced price for popular items, but you can pay that reduced rate over time, potentially making your budget stretch longer in the short term.
The product experts at Reviewed have all your shopping needs covered. Follow Reviewed on Facebook, Twitter, Instagram, TikTok, or Flipboard for the latest deals, product reviews, and more.
Prices were accurate at the time this article was published but may change over time.