The Best Booster Seats for Dining of 2019
By Sarah Kovac, May 31, 2018, Updated January 02, 2019
Graduating from a high chair to a booster seat at the dining table is one of the first big nexts of your little one's life. You want to pick one that's not only safe and easy to clean, but also one that your kid loves to use for as long as possible. It needs to stay in place on the chair and keep your kid focused on what's important: just three more peas.
In our hunt to find the best dining booster seat on the market, we gathered up seven of the top-selling, highest-rated boosters and spent weeks testing them in a real house full of really messy kids. In the end, we concluded that the Fisher-Price Healthy Care Deluxe (available at Amazon) is the best booster chair you can buy.
Here are the best dining booster seats, in order:
Fisher-Price Healthy Care Deluxe
Summer Infant Pop and Sit
Fisher-Price SpaceSaver
Regalo My Chair
Ingenuity SmartClean
OXO Tot Perch
The First Years On the Go
Updated January 02, 2019
Advertisement - Continue Reading Below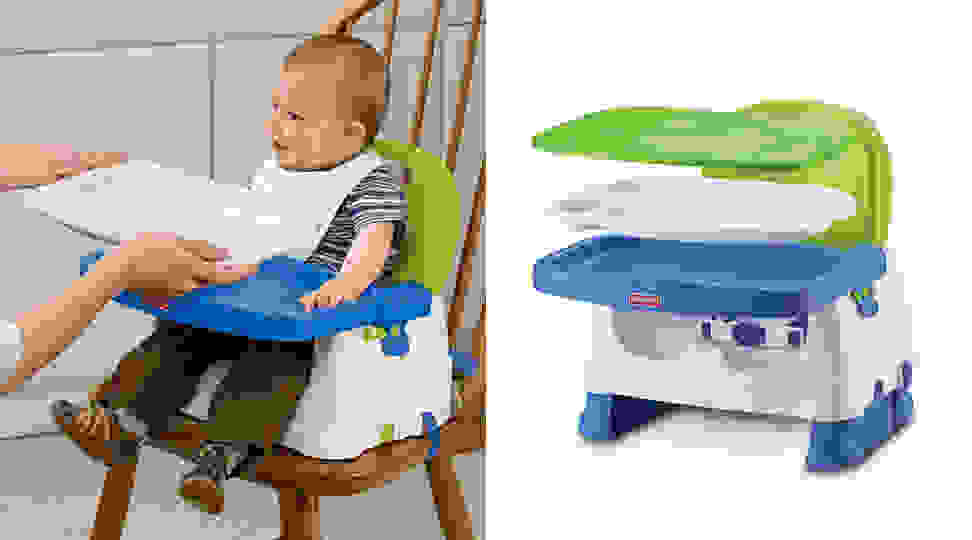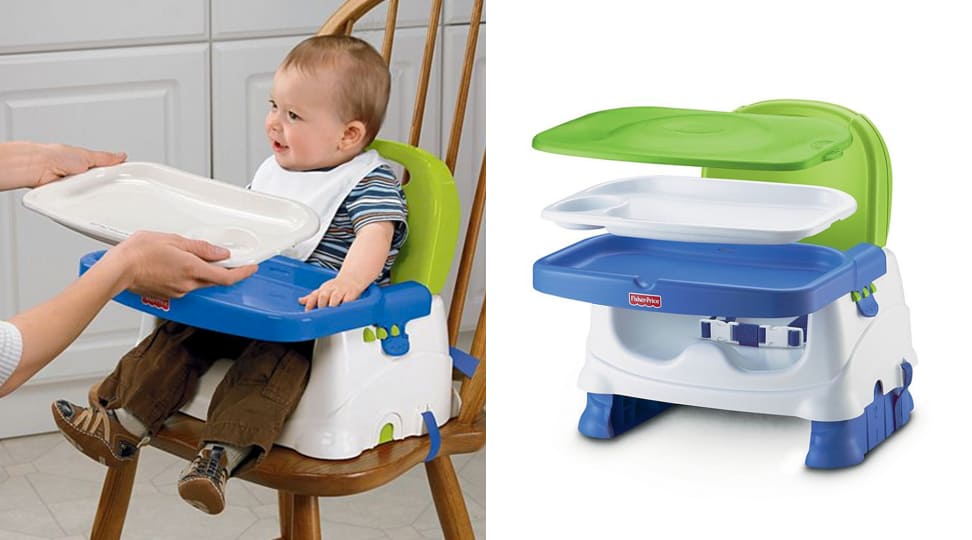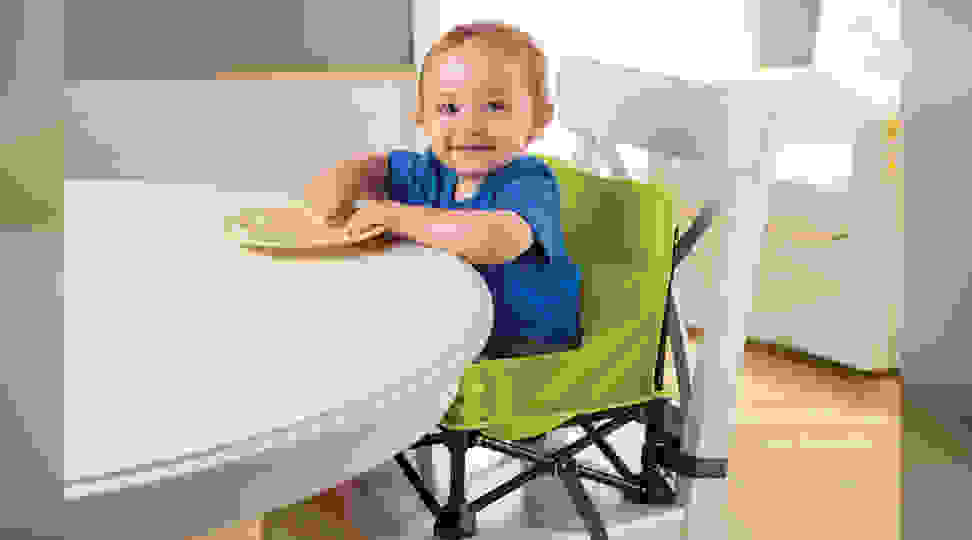 How we tested
Hi, I'm Sarah Kovac. I am a mother of three little guinea pigs who have been helping me review lots of baby and kid products over the years. I have found there are few things more sacred and wholesome than meals shared as a family, and that an uncomfortable seat at the table gets abandoned much sooner. I believe kids deserve a comfortable and safe place to sit like everyone else.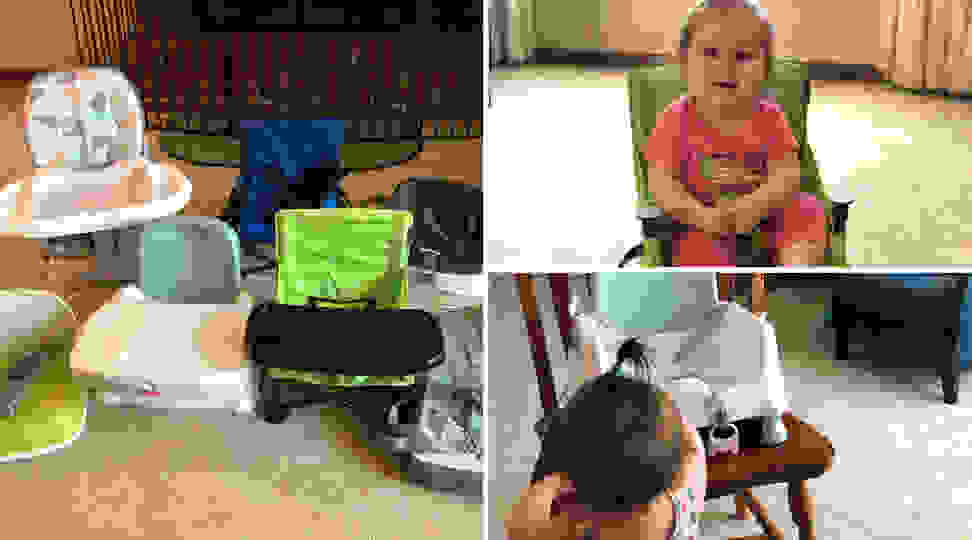 I had my kids cycle through using these chairs at our dinner table (hard chairs) and at our patio table (cushioned chairs) for a few weeks so we could see which ones work best in real life and in different scenarios. We tested the booster chairs across 12 criteria such as portability, ease of storage, aesthetics, stability, and ease of cleaning. We folded them up, popped them open, and adjusted every setting. Once the official testing was done, I watched to see if there was one booster seat my four-year-old would choose over the others. As she apparently knows a quality product when she sees one, she did indeed choose to use the Fisher-Price Healthy Care and Summer Infant Pop n Sit when given the option.
Things to know about booster seats:
Many booster seats do not offer height adjustments, which means they may only fit your child optimally for a short period of time.
Not every booster will fit every chair. If your dining chairs are unusually wide, the straps of some booster seats may not fit all the way around. If your chairs are backless, you won't be able to use a booster at all.
---
Other booster seats we tested
Advertisement - Continue Reading Below