Parenting has enough struggles. Don't let bad products get in the way. Our team at Reviewed has tested hundreds of products—in the lab and in the real world—to help keep you and your baby safe, clean, and well-fed. This is the best of what we saw in 2018.
Best Stroller: Baby Jogger City Mini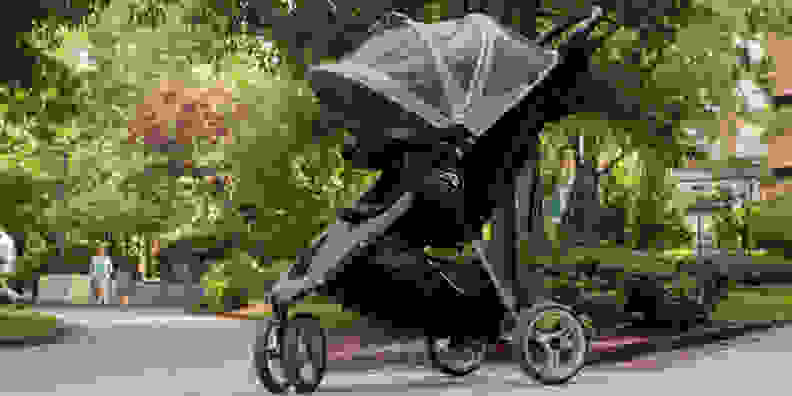 Most strollers are big, bulky, and take multiple hands (and maybe a foot) to fold. Not the Baby Jogger City Mini, which weighs 18 lbs and can be folded in seconds with a single pull of its innovative Quick-Fold handle. In our testing, we also loved the City Mini's excellent maneuverability, including its tight turning radius and the ease with which the three-wheel stroller can mount curbs and other tricky obstacles.
In addition to testing all the strollers for our roundup, our Exec Editor, TJ Donegan, actually owned the City Mini (and a previous model) or several years. He liked that it was easy to push, it had just enough space to hold a full day's worth of gear, and that his wife could easily hold their daughter in one arm while folding the stroller and putting it in her car with the other. He's not alone in loving it, either: user reviews are exceptionally strong, with over 80 percent five-star reviews on Amazon.
Buy the Baby Jogger City Mini stroller
---
Best Stroller Under $100: Kolcraft Cloud Plus Stroller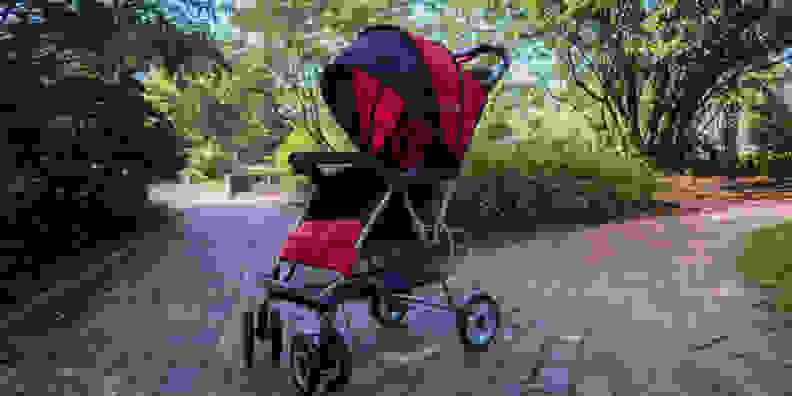 The best stroller we've tested under $100 is the Kolcraft Cloud Plus, which came out on top in our roundup of the best lightweight, umbrella, and travel strollers. In our testing we found it had the best all-around combination of size, build quality, maneuverability, cost, and features. It weighs less than 12 lbs, costs less than $70 on sale, and has features and storage space on par with larger, more expensive models.
In the sub-$100 price range you'll mostly find lightweight "umbrella" models that don't offer many features but fold up into a skinny shape (like an umbrella). The Cloud Plus is different—it's more like a lightweight version of a standard stroller. It doesn't get quite as skinny, but we think it's more convenient, since it can be folded with a single hand once you get the hang of it, and it will free-stand when folded for easy storage.
Buy the Kolcraft Cloud Plus stroller
---
Best Baby Carrier: Lillebaby Complete
The Lillebaby Complete impressed us from the start. Not only is it beautiful and soft, it's an extremely comfortable carrier. The straps are nicely padded and the waistband is supportive. There is also a little pad that protects your back from the shoulder buckle and the shoulder straps can be worn traditional backpack style or criss-crossed. The fabric of the Lillebaby Complete is incredibly soft and smooth without feeling cheap. Our tester's baby had no trouble falling asleep in this carrier. None of the many baby carriers we tested was perfect, but the Lillebaby Complete just feels like quality.
Buy the Lillebaby Complete baby carrier
---
Best Pack 'n Play: Chicco FastAsleep Full-Size Travel Playard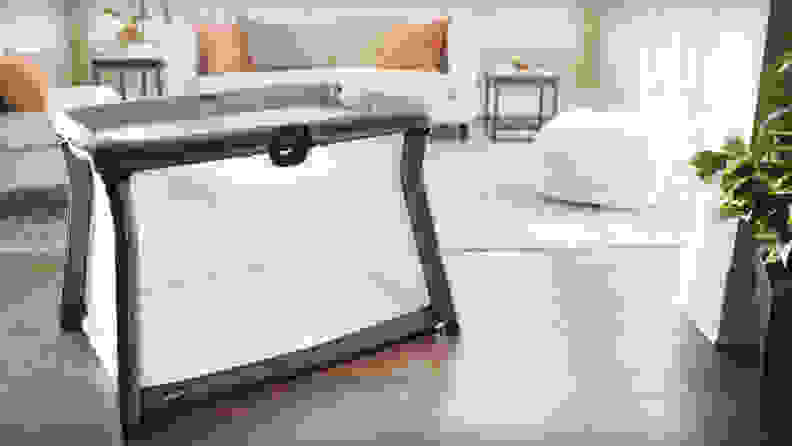 The Chicco FastAsleep is our top pick amongst the pack 'n plays we tested thanks to its simple operation and generous standard features. Every part of this model felt durable and well-thought out. One of our testers' favorite features was the audible "click" that engaged when you switched between the included changer and napper. Most models require you undo a pinch clip, snap, or system of buttons, but our pick just simply folds over when you lift up on the conveniently located latch.
In addition to being well designed and easy to use, we felt that the quality here would be most likely to hold up in the long run, perhaps even through multiple children. The fabrics were durable (but not rough), water resistant, and easy to clean. We also liked that the Chicco FastAsleep was easy to pack up, lightweight when you needed to carry it around, but still provided a generous sleeping area.
Buy the Chicco FastAsleep Full-Size Travel Playard
---
Best Crib Mattress: Colgate Eco Classica III
Amongst all the crib mattresses we tested, the Colgate Eco Classica III performed the best. It is both CertiPUR-US and Greenguard Gold certified, which means it comes out of the package with very little smell, and the smell it does have is somewhat earthy and not unpleasant. These certifications also mean, of course, that the mattress is considered to emit very low levels (if any) of volatile organic compounds (VOCs). That's a plus because nobody wants their baby breathing in that business all night.
The Eco Classica III is also a dual-sided mattress, so it's a good combination of safety and comfort from birth through toddlerhood. The infant side is firm without feeling too hard for comfort, while the toddler side has just enough give without being too soft. The edges are squared instead of rounded, which makes for a secure crib fit. While it may protect the mattress itself from liquids, the cover soaks them up and stained terribly in our tests. The fact that you can't remove and wash the cover feels like a glaring design flaw, but top it with a mattress protector, and it's a great mattress.
Buy the Colgate Eco Classica III crib mattress
---
Best Sippy Cup: OXO Tot Transitions Cup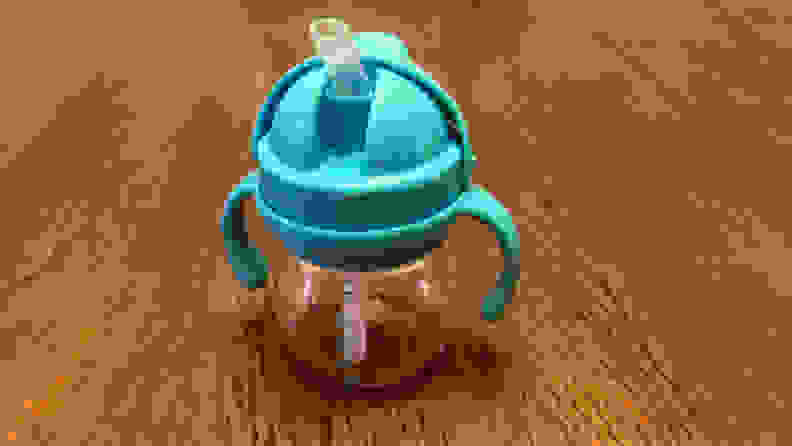 The OXO Tot Transitions Straw Cup with Removable Handles was our favorite sippy cup of the 14 we tested for a number of reasons. Our biggest concerns were whether the cup leaked when shaken, how easy it was to clean, and whether it held up to repeated drops onto a hard surface (in this case, our concrete patio).
The OXO Transitions Straw Cup with Removable Handles performed better than all the other cups when shaken and dropped (not a single leak or crack!), and on top of that, it's a breeze to clean. Fluid won't flow through the straw unless it is compressed, which is a large part of why it wouldn't leak for us until we tried squeezing the straw. Another thing we liked about it was that the cup can be used without the internal straw, so if your little one prefers to tip the cup back or is just beginning to get a feel for how a real cup works, the OXO can accommodate that.
Buy the OXO Tot Transitions Cup
---
Best Baby Food Makers: Cuisinart BFM-1000 Baby Food Maker and Bottle Warmer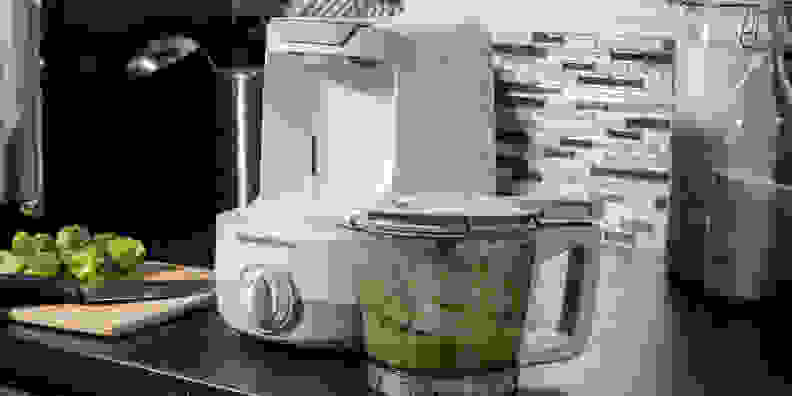 The Cuisinart Baby Food Maker and Bottle Warmer falls into the impressive all-in-one category of baby food makers, meaning it both steams and purees the food (plus in this case, it also warms bottles). It's the largest of the bunch with a four-cup bowl—a positive if you're making food in bulk, or a negative if you don't have room to spare. A small amount of the steam condensed on to the base around the bowl while steaming chicken, though this may have been a lid-placement issue. It also didn't do a great job of pureeing spinach, but the Cuisinart Baby scored perfectly on the consistency of the other five test foods. This machine takes a tough-to-blend vegetable like broccoli and purees it to perfection. What can we say? Cuisinart knows food processing.
Buy the Cuisinart BFM-1000 baby food maker and bottle warmer
---
Best Headphones for Kids: Puro Sound Labs BT2200
If you're shopping for headphones for your kids, the safest option is a pair that limits the maximum volume. Out of nearly 20 kids' headphones we tested, the best ones are the Puro BT2200 volume-limiting wireless on-ears. They're a bit pricier than most, but they're well built, sound great, and have effective wired and wireless volume limits—when used properly.
Many volume-limiting headphones are capable of exceeding their advertised limits with nothing more powerful than an iPhone. Even cheap earbuds can dangerously exceed the levels recommended by health experts and cause lifelong hearing damage. To sort out the good from the bad, we put 19 models through the ringer in our state-of-the-art audio lab.
Though the Puro Sound Labs BT2200 headphones are the priciest of the pairs we looked at, that's because they have the best combination of comfort, build quality, and sound quality. They are a bit too big for a toddler, but they should fit school-age children and up quite well.
Buy the Puro Sound Labs BT2200 headphones
---