LG will unveil their new 1080p 100-inch HECTO Laser TV projector at the 2013 International CES this January in Las Vegas. While many projectors need to be attached to a ceiling, LG's Laser TV is an Ultra Short Throw unit, meaning it can be positioned on the ground about 22 inches away from the screen. In addition to the minimal space needed, LG's projector will feature the company's smart TV platform and the motion-controlled Magic Remote.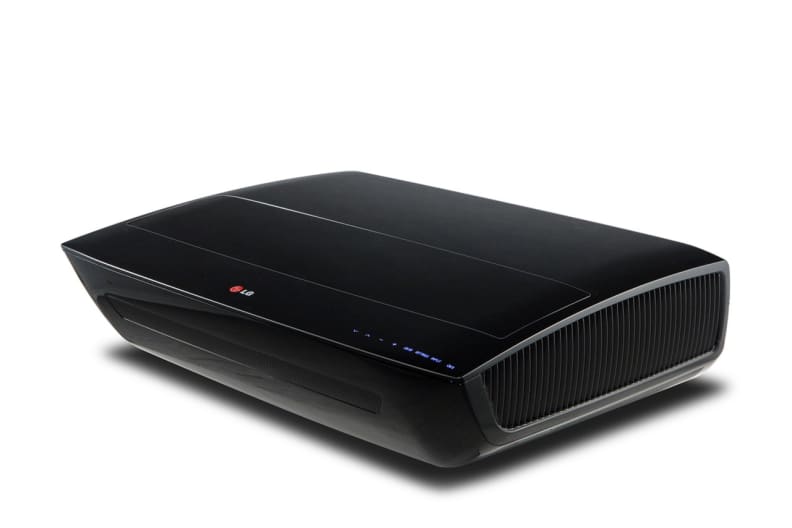 The oddly-named Laser TV will come with three HDMI ports, a digital audio output, and an RS-232C port. The 5.7-inch device will also come equipped with two 10-watt speakers. The included screen will make use of LG's Cinema Screen design, meaning that bezels are thin.
Pricing and availability for the HECTO Laser TV projector have yet to be determined—we hope to find out more at CES this January.