A new smart dishwasher wants to make sure you never run out of detergent again.
This morning, GE announced the first dishwasher integrated with automatic Amazon Dash Replenishment. This Wi-Fi connected dishwasher will pair with the GE Kitchen app to automatically reorder detergent pods from Amazon.com when they start running low.
During setup, users may which detergent pods they prefer to use, input how many pods they already have on hand, and configure their replenishment threshold. For example, a user might set their Dash service to reorder Cascade once their supply drops to 10 pods.
Since the dishwasher itself records how many cycles have run, and therefore how many pods have been consumed, each new shipment of pods should automatically arrive before existing supplies run out.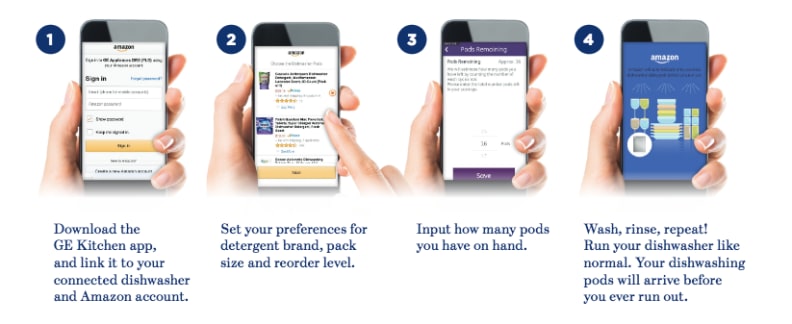 Earlier this year, GE announced automatic Dash Replenishment of liquid detergent and fabric softener for laundry products. Today's announcement makes GE Appliances—now owned by Haier—the first manufacturer to offer multiple product lines with Dash Replenishment.