If you love taking pictures with your smartphone, but you're sick of the grainy quality or want more options to capture the best shots it's a great time to upgrade to the real deal.
A point-and-shoot perfect for any occasion
The Canon PowerShot G9 X, which typically sells for $399 new on sites like Amazon and Walmart, is only $300 for a refurbished model direct from Canon. Unless you find the idea of buying refurbished completely unacceptable, there's no reason not to save $100 for a pocket-sized camera that packs a lunch. This high-end point-and-shoot camera won Reviewed's Best of the Year award for its high-performance hardware and performance.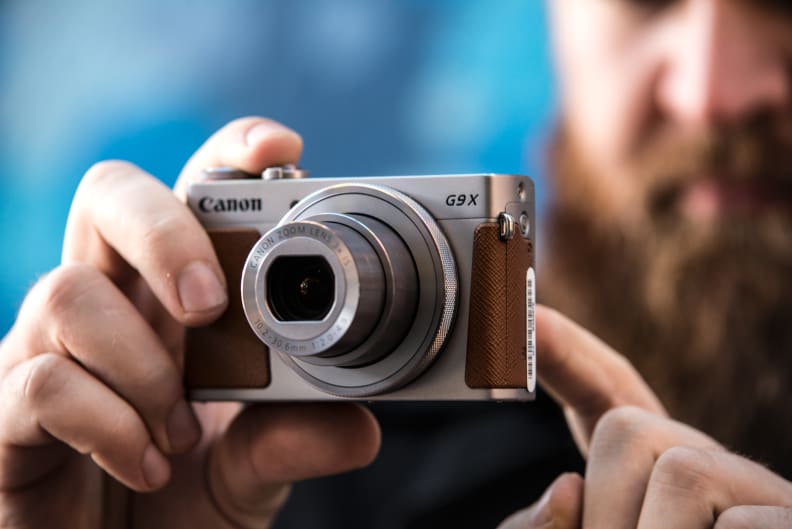 Here are some if its other highlights:
• 20.2 megapixel 1-inch sensor
• Tap-to-autofocus feature (like your smartphone)
• Weighs less than 8 ounces and is small enough to fit in a pocket
• Touchscreen menu for easier control over settings
• Phone connectivity and HDMI and USB ports for easy sharing
• Able to shoot in bursts of up to 10 photos at a time to capture a moment perfectly
Read the full review for a more immersive walkthrough of this camera, and examples of its capabilities
A point-and-shoot camera like this is ideal for anyone obsessed with taking the perfect photo every time. Whether you want to make your Instagram posts stand out from the crowd or you're sick of your phone memory being clogged up with pictures and videos, or you just want a reason to take more photos, this Canon could be a great fit.
Prices are accurate at the time this article was published, but may change over time.