The Best Video Baby Monitors of 2019
By Sarah Kovac, Updated March 26, 2019
I've heard it said that parents have eyes in the back of their heads, and I think there's some truth to that. Our senses are heightened once we become responsible for keeping alive little humans who seem bent on self-destruction. But no matter how vigilant you are, little ones always manage to get away with things—like the time my baby decided to smear the contents of her dirty diaper all over the crib. Even the best audio monitor in the world couldn't have alerted me to that disaster.
It's for situations exactly like this that video baby monitors—like our best-tested (and my personal favorite) Panasonic Video Baby Monitor (available at Amazon)—are crucial to parenting. Babies need to be watched, not just listened to.
But deciding on the right video monitor for your family can be challenging: Do you need one that can remotely pan and tilt? Do you need one that has memory card storage? Is night vision the same from one camera to the next? Does price matter?
After considering about 20 of the best-selling and most interesting monitors on the market today, including video monitors that connect to WiFi, we narrowed down our testing list to 13 monitors. A few of them were eliminated for terrible video quality or range, and we were left with these 10.
These are the best video baby monitors, ranked in order:
Panasonic Video Baby Monitor
Safety 1st HD WiFi Baby Monitor
Nanit Plus
Eufy SpaceView
iBaby M7
Owlet Cam
Homiee Video Baby Monitor
Cocoon Cam
Avent Digital Video Baby Monitor
Miku
Advertisement - Continue Reading Below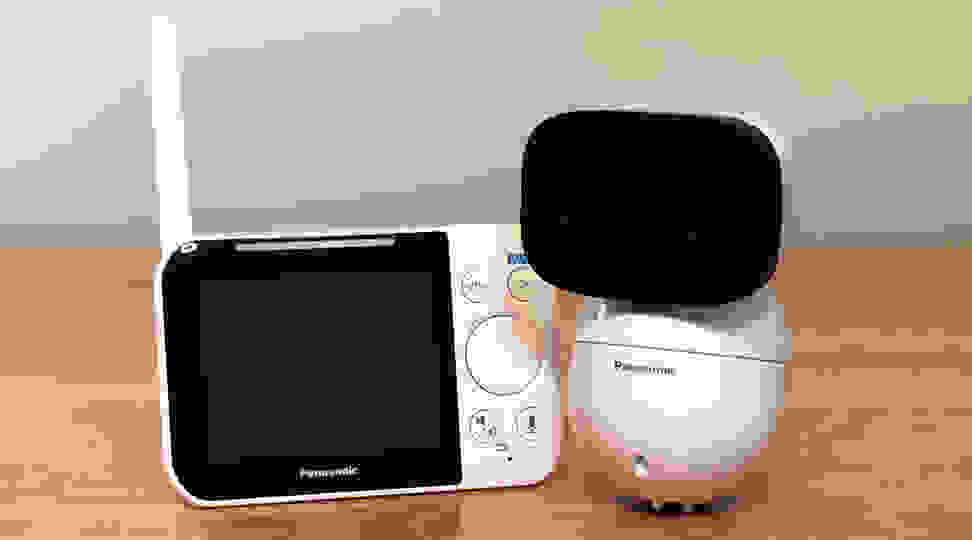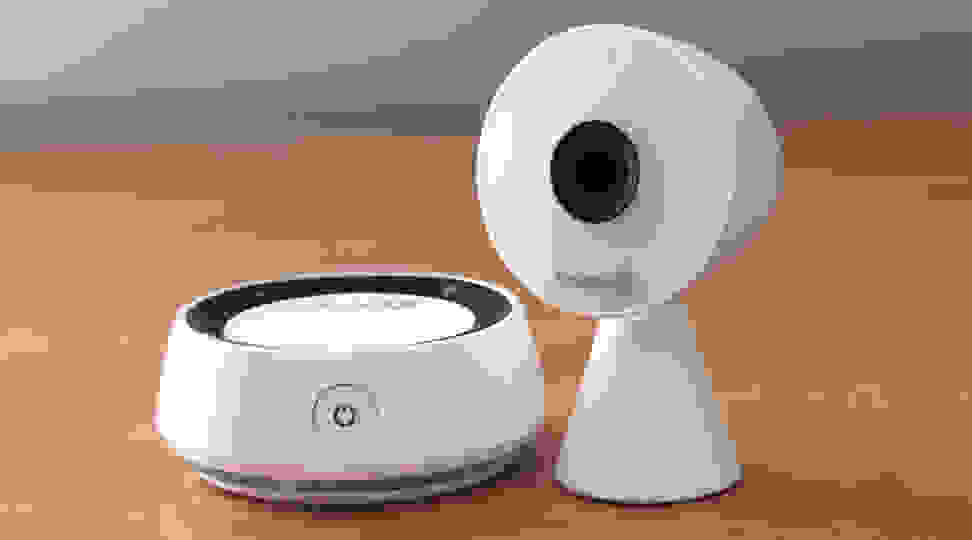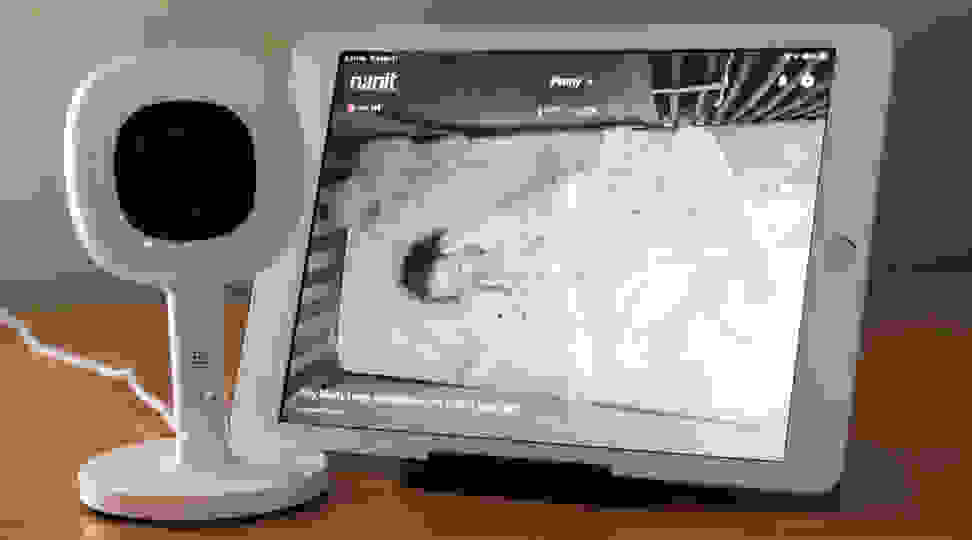 How We Tested
The Tester
Hi there, I'm Sarah Kovac. I am a mother of three children ages 9, 5, and 18 months. After nearly ten years of parenthood, I've decided that it's just one long experiment. You keep trying new approaches until you find something that works. Hopefully. I've also been reviewing parenting items for several years and for many media outlets.
Even before I did so professionally, I was trying out parenting products from day one. It's just who I am. Whether they were strollers, bassinets, potty chairs, or baby monitors — I saw a new one and I just had to try it.
I've experienced firsthand that baby monitor needs change as the baby grows. In infancy, you want to be able to see more closely to make sure that the baby's breathing and hasn't rolled into a dangerous position.
Once you've moved to a toddler bed, you want a wider view and probably movement detection so that you know if your little one decides to crawl out and start exploring without your realizing it. At these older ages, the talkback function is also somewhat helpful. It's how I trained my oldest to stay in his bed. I watched like a hawk for a couple days, and any time he put a leg over the edge of the mattress to slide out of bed, I immediately spoke into the camera from the parent unit, gently telling him to lay back down. I'm sure it seemed like the voice of God coming out of the sky, but it worked, and he learned to stay in his toddler bed after a couple of days of direction.
The Tests
To find the best baby monitor available, we rounded up 13 of the most loved, best-selling, and most intriguing video baby monitors on the market today. I spent weeks testing each of these monitors with my own children, and we scored each monitor on criteria such as ease of setup, video quality, latency, audio quality, reliability, battery life, signal strength, build quality, and simply whether the monitor was pleasant to work with.
After spending plenty of quality time with each monitor and finalizing our test scores, we feel confident that the Panasonic Video Baby Monitor is the best video baby monitor right now.
Do I Need a WiFi Connected Monitor?
Not sure whether you need a standard baby video monitor or a connected one? We're here to help. Standard video baby monitors communicate directly from the camera to the portable display (often called the "parent unit"). Often right out of the box the camera and display are already paired, so all you have to do is turn them both on and you'll immediately get the video feed on the parent unit.
Connected cameras, on the other hand, send the video feed to the internet, and then that feed streams to your mobile device. Because that signal has to bounce off of the cloud (it travels via your internet connection to a wireless server) and back to your smartphone or tablet, the signal is often delayed by a few seconds. Despite the delay, connected/WiFi baby monitors do have their merits. You can check in on your little one from anywhere, so if you are at work or are enjoying a night out and want to see if the babysitter got your kid to nap, you can peek in remotely as long as you have data signal or WiFi available on your phone.
Many of these connected cameras also offer the ability to give temporary app access to somebody who doesn't regularly babysit for you. You can invite other people to the account so that they can also monitor your little one from their phone, and most offer the ability to capture photos and video from the camera feed and save or share with friends or social media.
The big determining factors that set standard non-connected monitors apart from each other are range, video quality, and battery life of the parent unit. We tested for all of these factors and more, so you can feel confident that our best recommendations really are the best.
Can WiFi Connected Monitors Be Hacked?
Many parents are concerned, however, that their connected baby monitor could be hacked. And, yes, it is possible. We've seen a few horror stories about that exact scenario in recent years, but really, if the app that you use with your connected camera requires you to set up a unique username and password, any potential hacker would need some serious know-how to access your video monitor's feed. Is it possible? Yes. Is it likely? No.
I might also note that it's also possible to hack standard baby monitors that aren't even connected to the internet. The difference is that the hacker would have to be physically close to an unconnected monitor in order to hack it. But it's still possible if someone were to, say, park across the street from your house. There is no monitor that is absolutely hack proof, unfortunately. Comforting thought!
---
Other Baby Video Monitors We Tested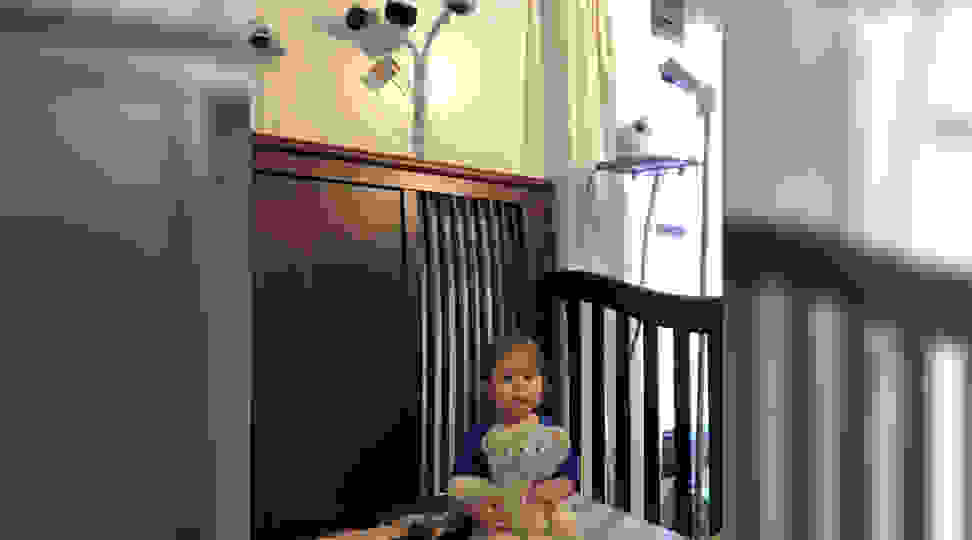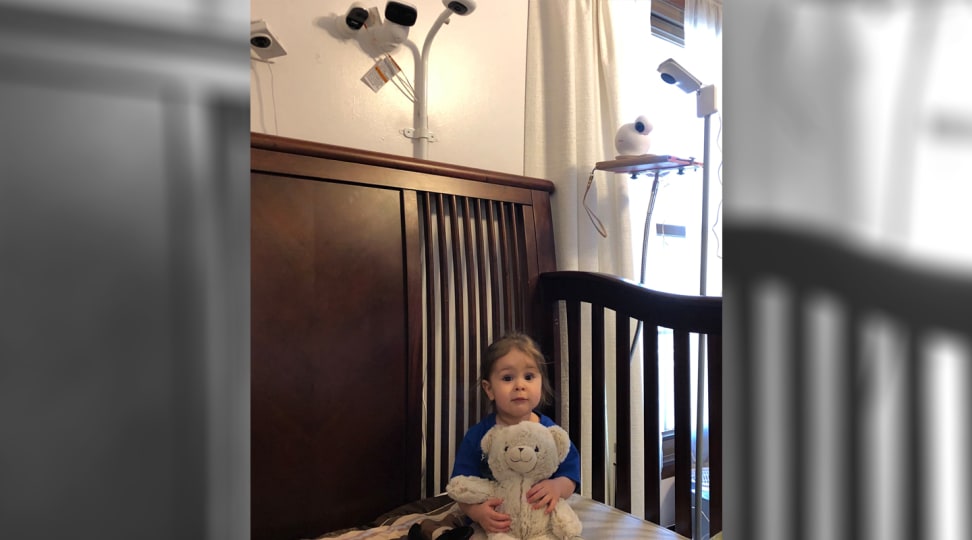 More articles you may like
Advertisement - Continue Reading Below