Smart Home
The Best Smart Doorbells
Never miss another package delivery or visitor with a smart video doorbell.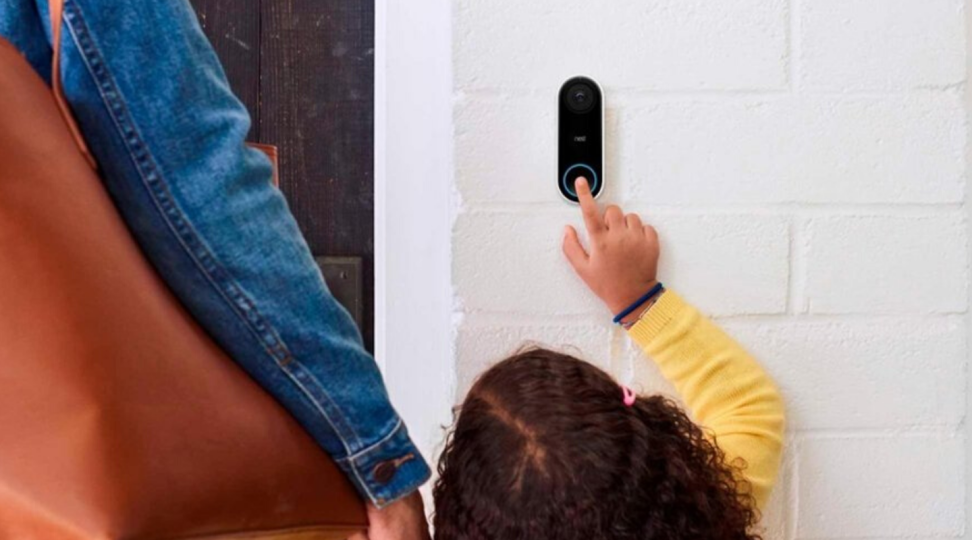 Credit: Google
Do you want to see who's at your door without getting up, keep an eye out for porch pirates, or simply make sure the delivery person actually leaves your package while you're at work?
A smart doorbell whose features include a video feed, two-way audio, and alerts that stream right to your smartphone, even when you're not home, might be the perfect device to add to your smart home setup. That's why smart doorbell cameras are among our favorite smart home products. Together with smart locks and home security cameras, using these digital peepholes can be a great way to ensure your home is safe and secure.
To find out which will really ring your bell (and find the best smart video doorbell you should buy), we've tested and compared 15 of the most popular models.
The Google Nest Hello Smart WiFi Video Doorbell (available at Walmart for $229.00) is our new best overall winner, ticking all the boxes we look for in a smart doorbell: reliable connection, quick alerts, detects motion, crystal clear audio, and, most importantly, high-quality video. With the most reliable connection, the fastest response time, facial recognition alerts, and notifications that tell you when a package has been delivered, the Google Nest Hello is the best bet for any house.
Here are the best smart doorbells we tested, ranked in order:
Google Nest Hello Smart WiFi Video Doorbell
Eufy Security Video Doorbell (Battery-Powered)
Eufy Security WiFi Video Doorbell
Ring Video Doorbell 2
Ring Peephole Cam
Remo RemoBell S
Skybell Trim Plus
Skybell HD
Arlo Video Doorbell
Ring Video Doorbell
Arlo Audio Doorbell
Ring Video Doorbell Pro
August Doorbell Cam Pro
August Doorbell Cam
Olive & Dove RemoBell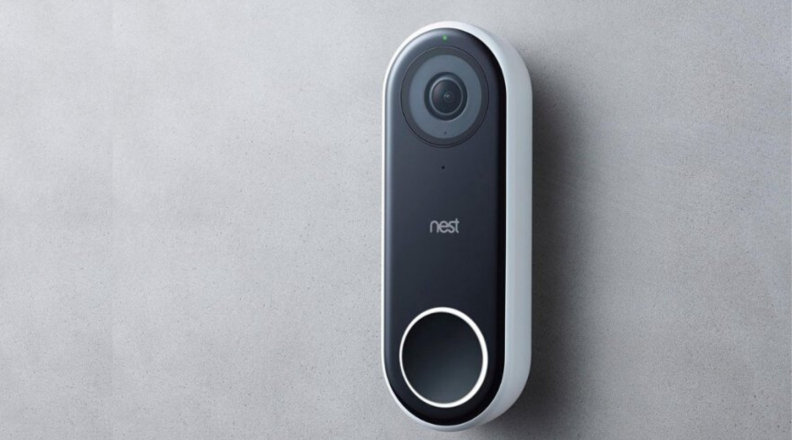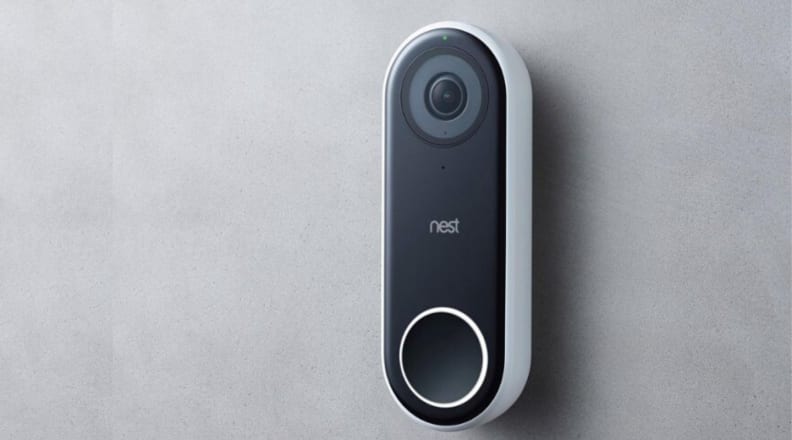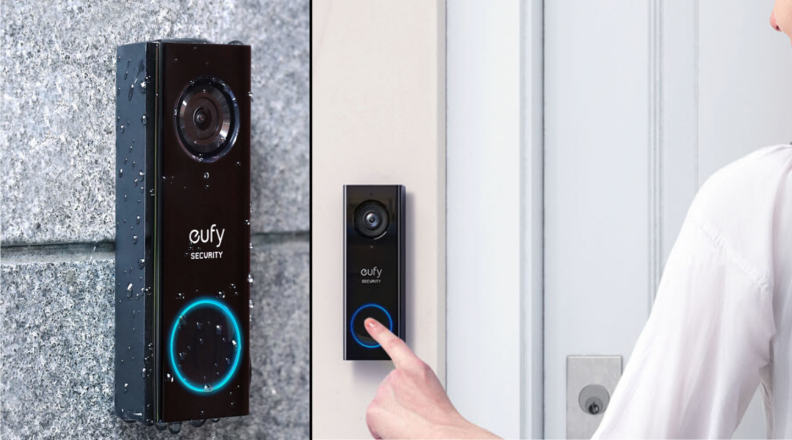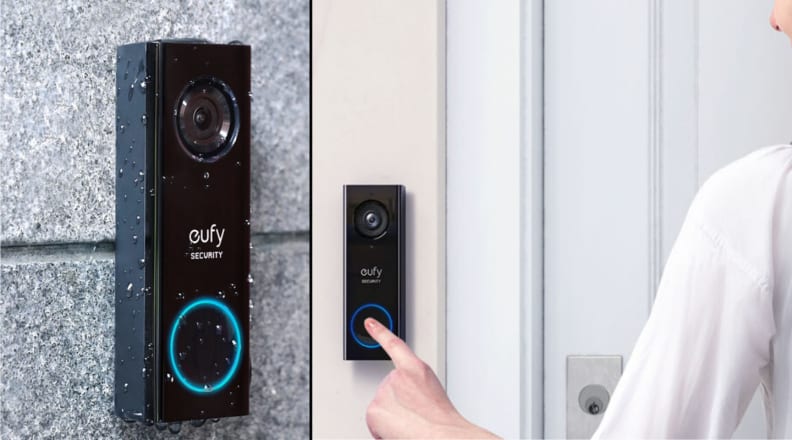 How We Tested
The Testers
Hi, I'm Rachel Murphy, Reviewed's smart home staff writer. I live in a smart home that's full of smart home devices like cameras, plugs, speakers, and an oven. During my tenure at Reviewed, I've tested smart mini projectors, smart water leak detectors, and other gadgets that can be controlled remotely or via smart assistants such as Amazon's Alexa, Google Assistant, and Apple HomeKit. I spent about six months testing eight popular smart WiFi video doorbells to find out which one reigns supreme. I conducted a major update of our smart doorbell testing previously completed by Samantha Gordon.
The Tests
For this roundup, we put each doorbell through a series of in-depth, hands-on tests to fully understand each one's capabilities, features, and downsides.
We considered audio and video quality, of course, since video doorbells double as home security cameras, measuring how clear the picture was in multiple settings. We also tested the apps in terms of connectivity, time to start streaming, storage options, and ease of use. We also made sure they were weatherproof.
When it came to audio testing, almost all of the doorbells passed with flying colors, but as you'll read below, some excelled. The same, not surprisingly, went for the "rain" test, where we simulated inclement weather with a spray bottle. But our other tests revealed variances that helped us determine which doorbells were worth your time and which wouldn't deliver as good of a result.
How to Set Up a Smart Doorbell
Most smart video doorbells should easily install using the existing wires your home may already have for an everyday doorbell. If you don't have a wiring setup, then purchasing a smart video doorbell that's battery powered, like the Ring Peephole Cam, will be the way to go.
For the most part, you don't need any other smart home devices or technologies to use smart doorbells—just your smartphone and the doorbell's app. Some doorbells, like the Arlo Audio Doorbell, require the Arlo Base Station in order to use it.
However, most of these video doorbells will play nice with other smart home devices like Amazon Echo and Google Home speakers, so check to see which are most compatible with the system you're using. In some cases, like with our top pick, the Google Nest Hello, you can see who is at your door as soon as it rings with a smart display like the Google Nest Hub Max. Amazon Echo and Google Home speakers can also make announcements when someone rings your doorbell. Note that if you want to save your videos, a separate storage subscription cost may be necessary.
Privacy Concerns with Smart Doorbells
Before you buy a smart doorbell—or really any WiFi-enabled camera for your home—you should consider the privacy concerns that come along with these devices. Companies like Ring have come under fire lately for hackers being able to gain access to certain Ring camera devices.
Recently, Ring, one of the most popular smart video security device companies, teamed up with more than 400 law enforcement agencies around the country to share doorbell footage. Ring users must give their approval before sharing personal doorbell footage with police, but Rebecca Ricks, a Mozilla researcher, told USA Today that "once they have access, they can save it indefinitely."
So, what should you do? There are a few ways you can help protect your privacy. When setting up your new doorbell, you will have a chance to control your privacy settings like granting the companion app permission to access your audio and video feeds, sharing insights with the company, and other personal data.
Additionally, make sure to keep the software and firmware for the app and doorbell up-to-date so that you're running the latest security updates across your devices.
Finally, your password should be made up of a variety of letters (both upper and lower case), numbers, characters, and follow the doorbell's password guidelines. Selecting a lengthy password that you have not used elsewhere is a safe bet to keep hackers out, in case your login information has been previously compromised on other websites.
---
Other Smart Doorbells We Tested
More Articles You Might Enjoy
Up next
Get Reviewed email alerts.
Sign up for our newsletter to get real advice from real experts.