What parent wouldn't use anything at their disposal to help their kids succeed? We know that sitting down with our kids and helping them grasp the concepts they're learning at school is the best way to help them academically. And they probably don't need more time interacting with electronics, but Alexa offers some skills that can help students when parents aren't available.
Luckily, if you have an Amazon Echo smart speaker, (in this case we recommend the Echo Dot for Kids) you have access to a wealth of brain-sharpening, knowledge-enhancing activities.
To enable a skill on your Echo device, just say, "Alexa, enable [exact name of skill]." Or, open the Alexa app, tap the menu button and select "Skills." Browse or search for the name of the skill, tap it, and click "Enable."
1. Give them a leg-up in foreign language class
It's a well-known fact that learning a second language is great for brain development, and parents can make studying that new language easier for their kids with Alexa's SayHi skill. SayHi plays conversations in the selected language and them breaks them down into learnable pieces in lessons of increasing difficulty. It can help students of Spanish, French, German, or Danish.
Enable SayHi or say, "Alexa, enable SayHi."
2. Make math practice fun
Math drills don't have to be a source of dread for your kids (or you!). The 1-2-3 Math skill turns practice with basic math operations into a challenging game with three difficulty levels that stores the child's game throughout the day.
Enable 1-2-3 Math or say, "Alexa, enable 1-2-3 Math."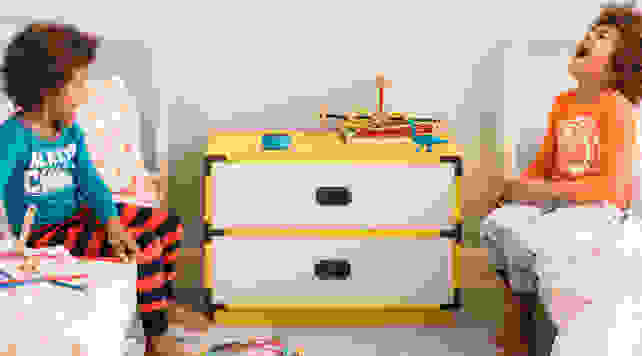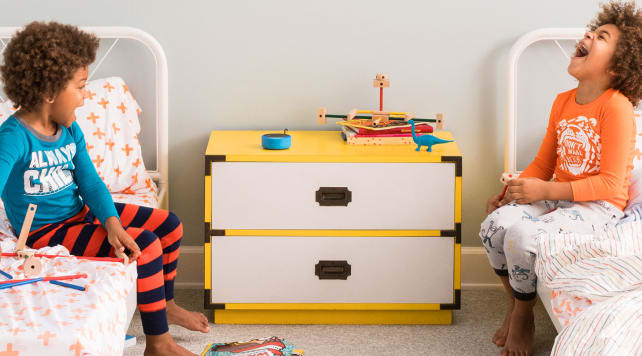 3. Help them ace the spelling test
If your child regularly brings home spelling lists and you spend countless hours quizzing them, this Alexa skill has your back. Spell Master allows you to input custom spelling lists so that your kid can practice with your Echo all week and breeze through the test on Friday. Next week, just delete the old list and input the new one.
Enable Spell Master or say, "Alexa, enable Spell Master."
4. Improve their reading comprehension
So much of school success hinges on a student's ability to comprehend and answer questions about what they've heard. The Listening Comprehension Practice skill offers parents a way to help their children improve their comprehension in a way that feels way more like fun than like school. They can choose a happy, silly, spooky or tall tale; they're told a short story in that genre; and then they answer a few questions about details from the story. Their answers are scored, so it can become a competitive game. Fun, right?
Enable Listening Comprehension Practice or say, "Alexa, enable Spell Master."
5. Get them focused to study for the big test
Distracting noises can make it very difficult to focus on anything, but it's especially difficult to ignore distractions when the subject matter isn't something you find incredibly interesting. If your child has a hard time staying on task, some white (or pink, or brown) noise might be what she needs. Alexa's Study White Noise skill is made for that exact purpose, and it offers several types of noise, so there's sure to be one that works for your kid.
Enable Study White Noise or say, "Alexa, enable Study White Noise."
6. Impress their art teacher
If your child loves art class, encourage her to dig deeper with the Art Lessons skill on your Amazon Echo. She can ask for brief lessons on art history, techniques, elements, and principles. While you can't ask specific art questions, this is a great skill for broadening knowledge.
Enable Art Lessons or say, "Alexa, enable Art Lessons."
7. Beef up their vocabulary
If you want to keep your kid from just skipping over unfamiliar words, enable Word Lookup on your Amazon Echo device. This Alexa skill makes it painless -- even fun! -- to learn definitions of new words, hear the word of the say, and discover synonyms. It's a great tool to have at their disposal when they're reading difficult texts or writing essays.
Enable Word Lookup or say, "Alexa, enable Word Lookup."
Read more: Everything that works with Amazon Alexa
Our editors review and recommend products to help you buy the stuff you need. If you make a purchase by clicking one of our links, we may earn a small share of the revenue. Our picks and opinions are independent from any business incentives.