Fujifilm has announced the X10, a premium compact camera that features a 12-megapixel CMOS sensor and the same old-school styling as its predecessor, the X100.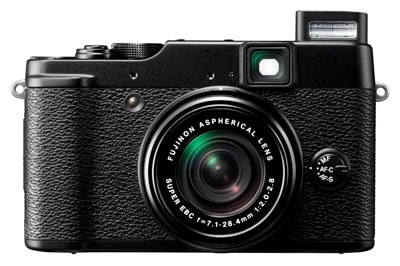 The X10's sensor is a 2/3-inch type, paired with an f/2.0 wide-angle lens capable of 4x optical zoom. That zoom is adjusted via a manual lens ring that doubles as an on/off switch. At the top of the magnesium alloy body, the upper control deck features manual mode and exposure dials, similar to the ones found on the X100.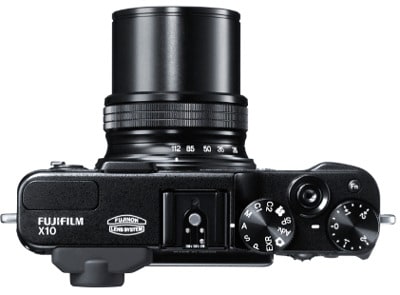 While the X10 will be a step down from the X100, the specs sheet is impressive nonetheless. Framing is accomplished via either a built-in optical viewfinder or the 2.8-inch 460,000-dot LCD. All traditional shooting modes are available, including Program, Aperture Priority, Shutter Priority, and Full Manual. The X10 is also capable of RAW shooting and processing, 1080p video recording, and full resolution continuous shooting at 7 frames per second.
Pricing information has not yet been made public, but it will be less than the $1,200 X100. The Fujifilm X10 will be available in early November.
{:{PhotoGallery article.attachments}:}