Today's Google I/O promises to introduce the world to the latest and greatest products from the internet marketing giant, but the biggest news is the brand-new Google Nexus7 tablet, which comes with the latest installment of Android, 4.1 (Jelly Bean). While the specs of this unit aren't terribly impressive, they do provide a solid right hook to the Kindle Fire, which uses a gutted version of Android 2.2 (massively outdated), and at an identical price point, Google has provided an answer to Amazon's corner on the budget tablet market.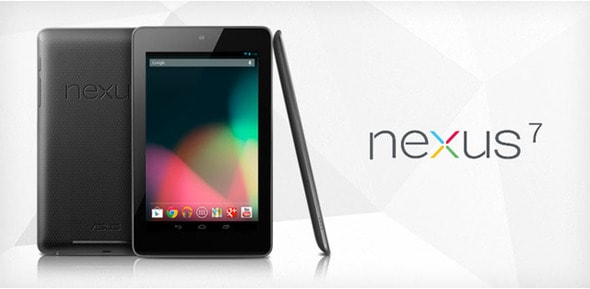 Specs aren't revolutionary on the Google Nexus7, but here's what's promised so far: a 1.3GHz quad-core NVidia Tegra 3 processor, 1GB RAM, 8 or 16GB solid-state hard drives, a 7-inch 1280 x 800 IPS display screen, 4,325mAh battery (giant for this form factor), 12 core GPU, and all sorts of new features for use with the new operating system: Jelly Bean. at $199 or $250 depending on hard drive size, this is a very solid statement to the tablet market.
With the Google Nexus7, you can also save maps for an entire city offline, and use it for some of the best games we've seen on Android so far. With its insane level of support from Google, users looking for a budget tablet that doesn't sacrifice much in the way of usability will probably jump at the chance to grab a Google Nexus7 instead of Amazon's Kindle Fire.
The Google Nexus7 will be available to buy today in the Play Store, but won't ship until mid-July.