Kodak is unveiling two new cameras today, adding a model to both the Easyshare and Playfull lineups. While certainly not the "reboot" we were hoping for from this company, the two cameras are at least pretty cool in their own right.
First up is the Easyshare Wireless, a b/g/n wi-fi equipped ultracompact capable of transmitting captured stills and videos to a nearby computer or wireless printer, without the need for cables or memory card swapping. iPhone tethering is also possible, which will allow remote data transfer from almost anywhere. Essential specs include a 16 megapixel CCD sensor (1/2.3-type), 5x optical zoom, ISO sensitivity up to 1600, and a full suite of in-camera effects and scene modes. A three inch capacitive touchscreen display will dominate the rear panel, and although this normally makes us worry, Kodak claims the interface has been overhauled for intuitive touch control.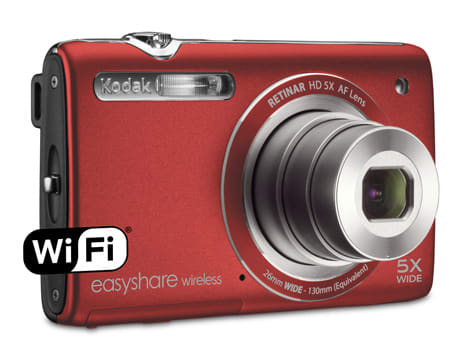 The Kodak Easyshare Wireless will carry the model number M750, and will retail for $169 starting in March or April.
Kodak is also making an addition to its Playfull lineup of compact video cameras, with a new model called the Playfull Dual Camera. This iteration will be aimed squarely at one of the series' most common criticisms. Playfulls are known as convenient video devices, but still shooting performance has always lagged behind. The Dual Camera offers both 1080p video at 60 frames per second, as well as 12 megapixel still photography.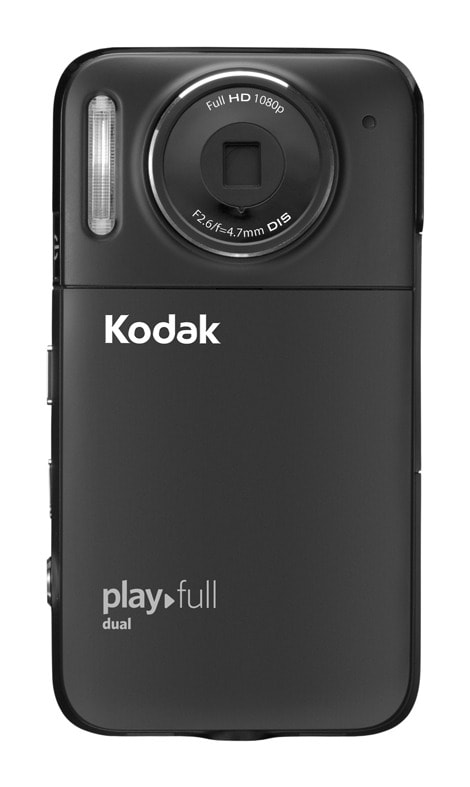 The hardware package is based around a 1/2.33-type backside illuminated CMOS sensor, F2.6 fixed focal length lens, new Xenon flash bulb, and external microphone jack. Tactile controls have been arranged on both the rear and left panels of the body, so the unit may be oriented vertically or horizontally for comfortable video or still photography. The Playfull Dual Camera will be available in April for $199.
{:{PhotoGallery article.attachments}:}