This morning at the Mandalay Bay in Las Vegas, LG announced their latest product initiative to "Touch the smart life" by adding NFC and WiFi connectivity to several of their new products that had not seen these technologies before. By adding these capabilities, LG is looking to make users' lives easy and "stress free," though I was unable to secure a promise from representatives as to stress-prevention in general (blast!).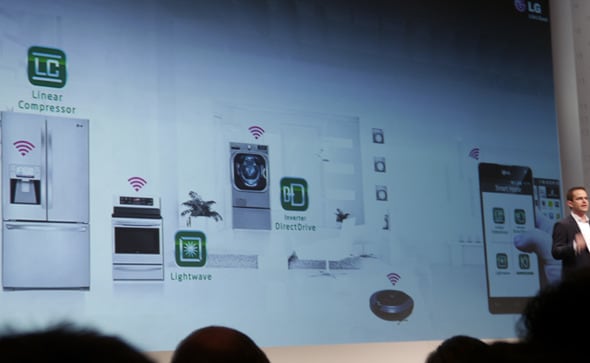 We've covered NFC's potential before, but LG is promising to make ownership of appliances and mobile devices more enjoyable by integrating an app (Android, iOS, Windows8). Beyond the normal applications for using NFC tags, LG wants to take what was once a hobbyist's venture and bring it into the mainstream for use around the house.
In addition to granting users of NFC-enabled smartphones and tablets greater control over their devices via NFC tags, many of the new LG appliances and HDTVs will also communicate with mobile devices over a home network; that means users will be able to monitor the progress of various appliances from anywhere. For example, you can set up an alert on your phone for when your laundry is done, or to signal an oven temperature in order to cut down on wasted electricity during pre-heating.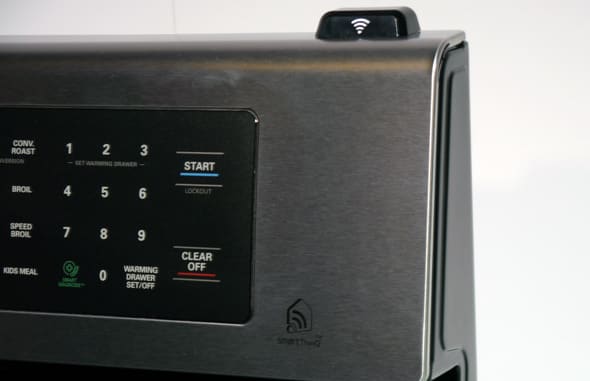 It is true that NFC and WiFi are old technologies, but the way in which they are applied by LG in this manner seems to be the next logical step in integrating a home experience. This application of connectivity across all the devices in a home with just one platform allows the user to know just about everything that's going on with their LG appliances. Even if one breaks, they are pre-loaded with a self-diagnostic feature to tell you just exactly what is wrong with that refrigerator. No announcement has been made on when these appliances will be available, but we expect one very soon.