This CES, Panasonic is lightly refreshing its Lumix point-and-shoot lineup. While you won't find anything that's as groundbreaking as the LX100, the 2015 model year Lumix compact lineup looks to hit the sweet spot between features and pricing.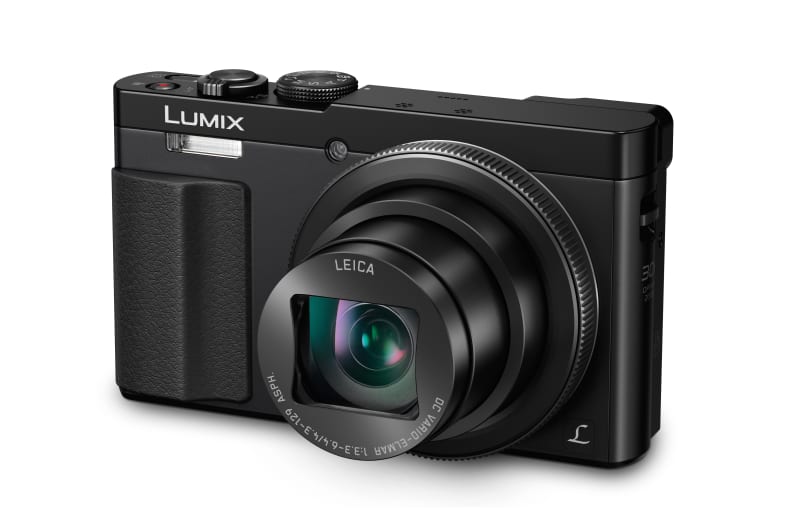 Panasonic's new ZS50 is an incremental improvement over the earlier ZS40. The 12-megapixel CMOS sensor is lower-res than its 18-megapixel predecessor, but while that might seem like a downgrade, the ZS50's larger pixels should be able to more effectively capture light and keep noise down at higher sensitivities. Of course, the main attraction is the impressive 30x optical zoom, which carries on unchanged from the ZS40.
When we reviewed the ZS40, we noted that the 200k-dot electronic viewfinder, while not great, was "better than nothing." Thankfully, Panasonic took the complaint seriously: The ZS50 sports a 1,166K-dot EVF.
There are a few tradeoffs for the ZS50's improved performance. In order to keep the price down, the new model ditches GPS and doesn't offer a touchscreen like much of the rest of the current Lumix lineup. That said, the MSRP is $50 lower than the ZS40's, clocking in at $399.99.
If you need a selfie camera that can outclass your smartphone, Panasonic has a point-and-shoot for you. The ZS45 is an update to the earlier ZS35, bringing the 180-degree flip-up LCD forward for the new year.
That flip-up screen has an improved panel with a 1040K-dot resolution. For good measure, Panasonic has also added NFC connectivity, which should make it a little easier to pair the ZS45 with Android phones running the Panasonic Image app. Sporting a similar 16-megapixel sensor and a 20x zoom lens, the ZS45 is expected to retail for around $299.99.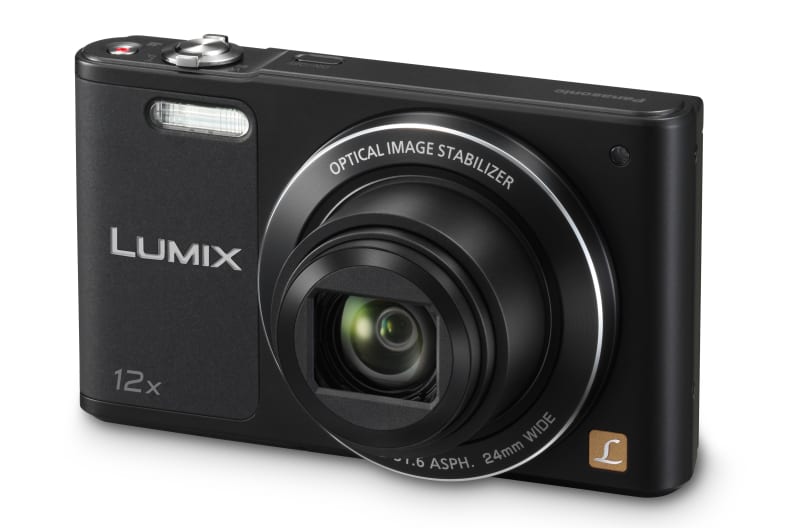 Even further down the totem pole, the SZ10 is an inexpensive point-and-shoot. It retains many of the features of the older SZ8 point-and-shoot, but adds a flipping selfie screen. A 12x optical zoom and a 16-megapixel CCD sensor (yep, they're still out there!) are included, as is WiFi connectivity. The SZ10 is expected to retail for only $199.99.
The new Lumix TS6 toughcam unexpectedly sounds a lot like last year's Lumix TS5. It's virtually the same camera, only adding more rugged seals so you can take it a meter deeper under the waves. Also new for 2015 is a camo color scheme. It'll be available at an unspecified point in 2015 for $299.99—$100 less than the TS5 asked at launch.
The lowly TS30 brings up the rear in the 2015 lineup. As the least expensive Lumix toughcam, it also offers the fewest features, meaning you won't get WiFi or anything. It attempts to make up for these shortcomings by ringing the till at just $179.99.
For all the latest and greatest from CES 2015, stay tuned to Reviewed.com.