Take a look, it's in a tablet: a Reading Rainbow! Now that many of the children who grew up with TV's LeVar Burton teaching them the magic of reading are old enough to have children of their own, new parents might be delighted to hear that a familiar friend is back to unlock the world of books for a new generation. This time, however, Reading Rainbow engages its audience on a level that TV never could: interactively.
What Reading Rainbow does well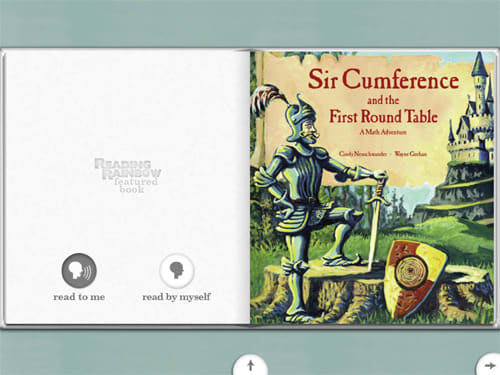 Reading Rainbow's transition to a tablet app allows it to do so many things to capture users on several different levels, and the app does a fantastic job of using the new format and making the most of it. The app allows users to not only read illustrated eBooks, but also interact with them through animations, mini games, and a rewards system to have fun with their reading experience. With a veritable mountain of brand-new content like video field trips with LeVar, over 150 interactive eBooks, and more, your kids will be engaged by this app in a way that Angry Birds never will be able to match.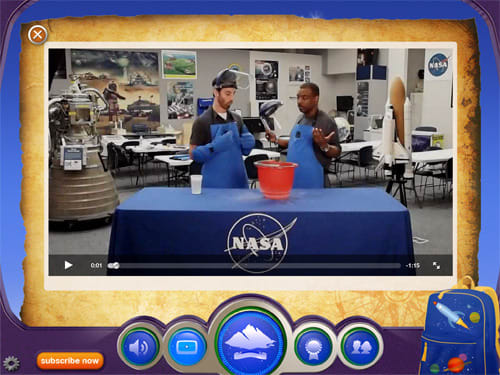 By enabling a high level of activity at almost every step of the way, Reading Rainbow's app educates and entertains your child for hours on end. For parents, there's a control panel in the app that allows you to track your child's progress, and how they spend their time with the app. This is a great way to see how the app is helping your little explorer's journey into the world of books, and is a rather non-invasive way to keep tabs on your kid's tablet use.
What Reading Rainbow doesn't do so well
While the app is free to download, you need to subscribe to the service offered by Reading Rainbow for $9.99US a month (or $29.99 for six months) in order to unlock the library of eBooks and minigames. While the return on that investment is utterly invaluable, some may find it hard to pay for. It should be noted that the free version of Reading Rainbow allows you to download one eBook. Additionally, the videos and interactive eBooks require an internet connection to download or stream, so if you do not have WiFi, you're out of luck. While these are extremely minor gripes, they're something to consider.
Worth the download?
Of course! If you are able to get the subscription service, the level of entertainment and educational engagement the Reading Rainbow app offers is truly incredible. By making the most of what a tablet can do, Reading Rainbow reaches a new generation of young readers with its innovative approach to showing its audience the magic of books. If you grew up with Reading Rainbow, and want to give your newest addition to the family the same gifts Reading Rainbow gave you as a child, this app is truly a fantastic way to do so.
Reading Rainbow's app can be found in Apple's App Store.